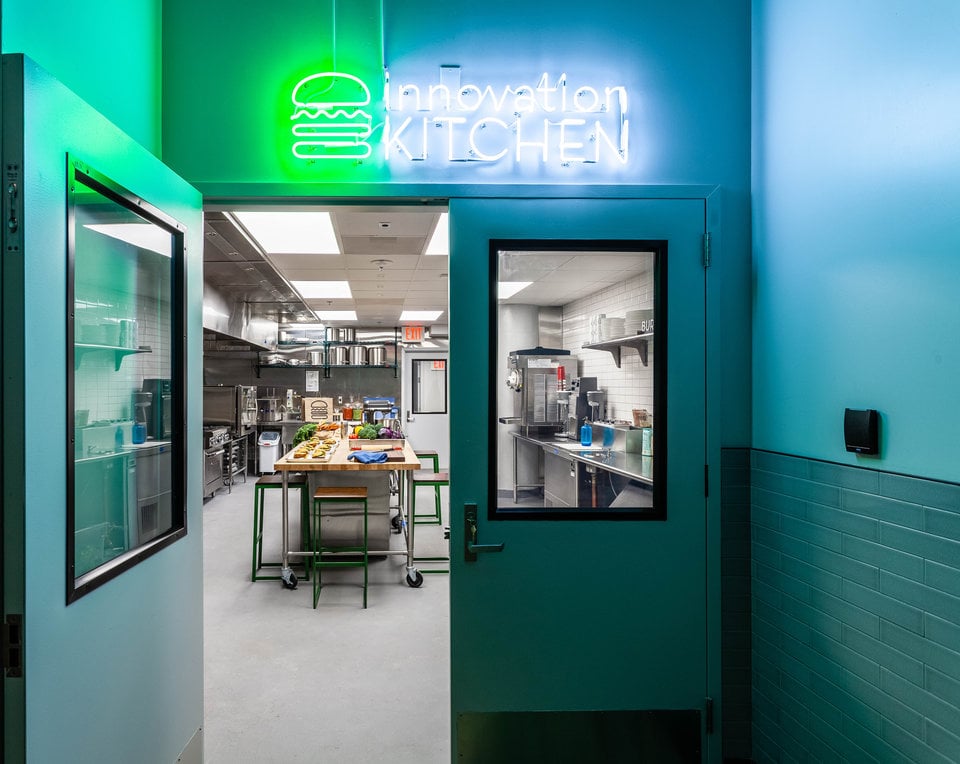 January 10, 2020
The Synergistic Relationship Between Shake Shack and Designer Michael Hsu
Having designed several of the beloved fast-casual chain's outposts, plus its Manhattan HQ, the Austin-based designer nurtures a new "hospitality quotient."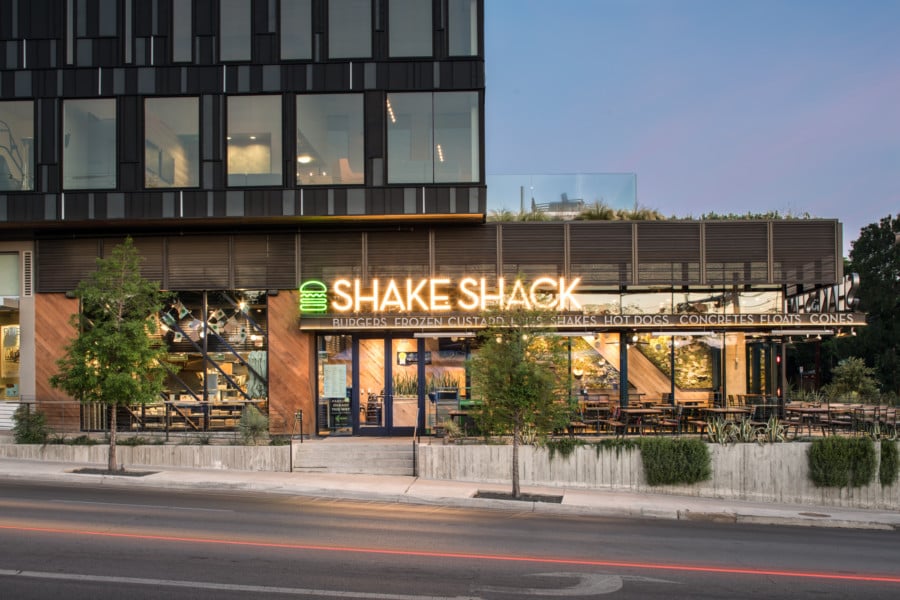 When fast casual burger chain Shake Shack was looking to expand into Texas about six years ago, a new mixed-use development on a buzzy part of Austin's South Lamar Boulevard had caught the company's eye.
Austin-based architect Michael Hsu, known around the state for his collaboration with top restaurants, including Uchi and La Condesa, was working with the developer, Greystar, which expected to sign a lease with a fine dining establishment for a highly visible corner unit.
Hsu had worked with a local fast casual burger chain in Austin, but Shake Shack, a national chain whose founder, Danny Meyer, is lauded for changing the fast food industry, was a different story. With a few dozen stores along the East Coast, Shake Shack was in the process of expanding to more than 100 in just a few years.
---
More from Metropolis
---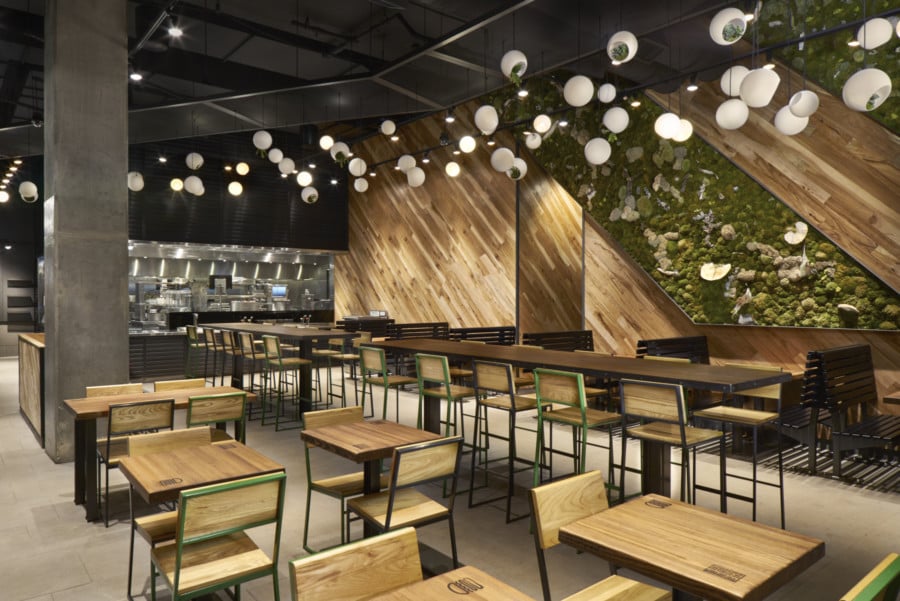 Both Hsu and his firm's managing partner Maija Kreishman had been to the original Shake Shack location in New York's Madison Square Park, an exposed corrugated-metal burger stand topped by lush greenery and with famous twinkle lights.
"The DNA is really set in that original location," Hsu says.
Those founding design elements translated well to some of the first restaurants outside New York, but they wouldn't fit so easily in laid-back Austin or sunny Los Angeles.
After that initial meeting for the Austin location, Hsu and Kreishman worked on a store in New Jersey to get an initial feel for the company.
"We got immersed in who they had been," Kreishman recalls, "but then we got more comfortable saying, 'Can these elements change?' "
The Hsu-designed Austin location finally opened in 2015, with a large outdoor space overlooking downtown, followed by the West Hollywood location, the first in California, which opened in 2016.
That latter store took the dark and woody feel of some of the original Shake Shack locations, and the designers flooded it with California sunshine by way of floor-to-ceiling windows. Cedar slats form a dramatic overhang that creates dappled light over the large outdoor seating area. A single Magnolia tree anchors the space, where patrons can watch the streetscape over a 'Shroom Burger and crinkle fries. "It feels light and fresh and like you could linger for hours," Kreishman says.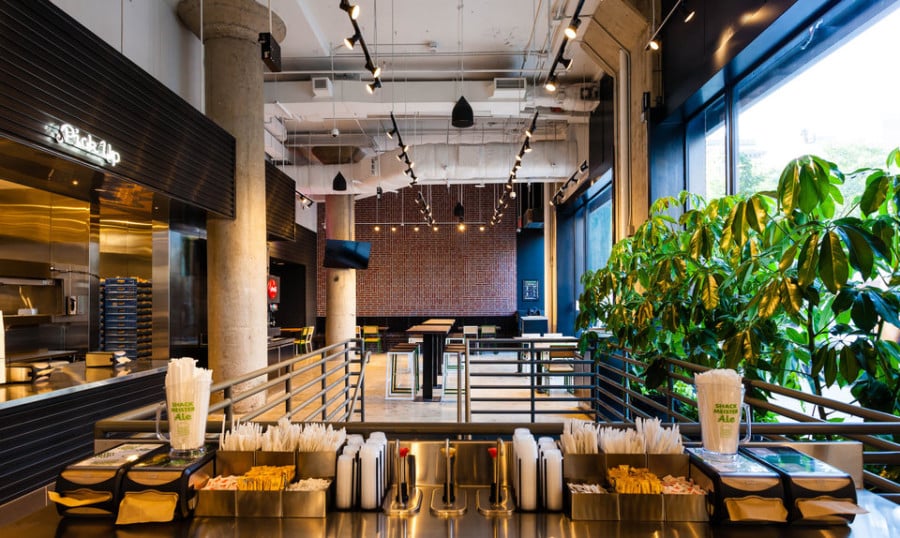 As Hsu and Kreishman took on more stores, they found new ways to maintain the Shake Shack personality while also responding to the local culture of each city: Hancock Tower–inspired lines at the Chicago store, exposed brick at the Fort Worth location near the historic stockyards. A soon-to-open outpost in New Orleans uses a Mardi Gras–inspired color palette and—fitting for the boozy city—will be the first location to have a full bar.
In Washington, D.C., the ceilings feature circles and diagonal lines, referencing the capital's iconic street orientation, and hints of pink—a nod to the cherry blossoms that bring the city to life each spring.
Shake Shack now has more than 160 restaurants in the United States, with another 80 abroad. It has plans to grow that number to more than 300 by the end of 2020.
Each location has a partially exposed kitchen, allowing a visual, auditory, and olfactory integration with the dining room. "It's energetic," Kreishman says. "It feels like you're part of the hustle, just like a fine dining restaurant, and when you're cooking in front of them, that helps tell the story of the food."
Certain Instagrammable features, such as a black-and-white tile wall in Los Angeles, make the sites feel a bit more personalized. "Each space is built to make people feel like this is their location, that it's not something stamped out," Kreishman says.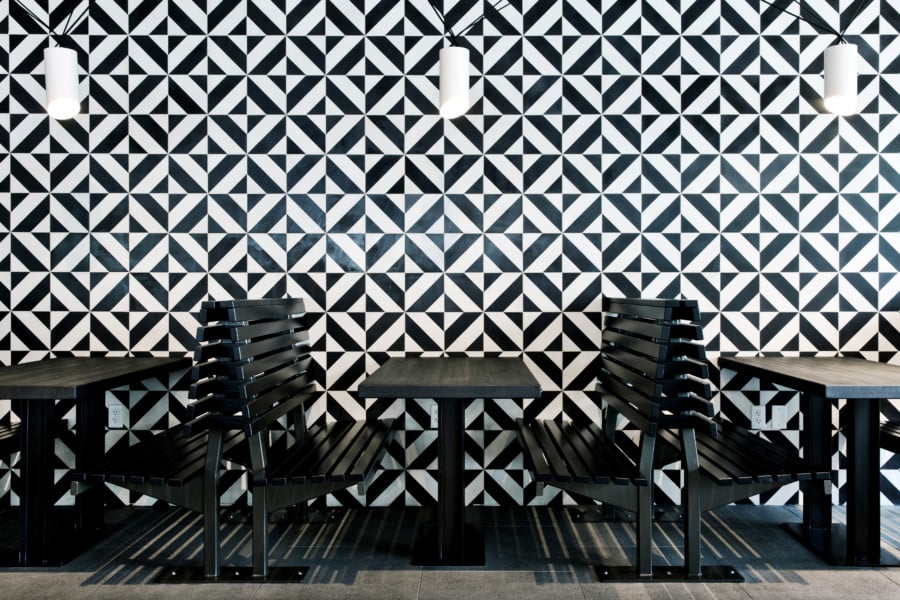 Hsu's office also worked on Shake Shack's headquarters in Manhattan, which features a test kitchen in the basement, a store at ground level, and corporate offices above, where Warbach-designed horizontal globe lights hark back to the first outpost's original twinkle lights.
Shake Shack has led the fast food industry in labor management and sourcing practices, Hsu says, but from a design standpoint, they've also set a standard for integrating the pedestrian experience into the store and creating a sense of place that reflects the public space around them. "The lines between public and private spaces are much blurrier," Hsu says. "The best businesses have a public presence and, emotionally, they should feel very welcoming."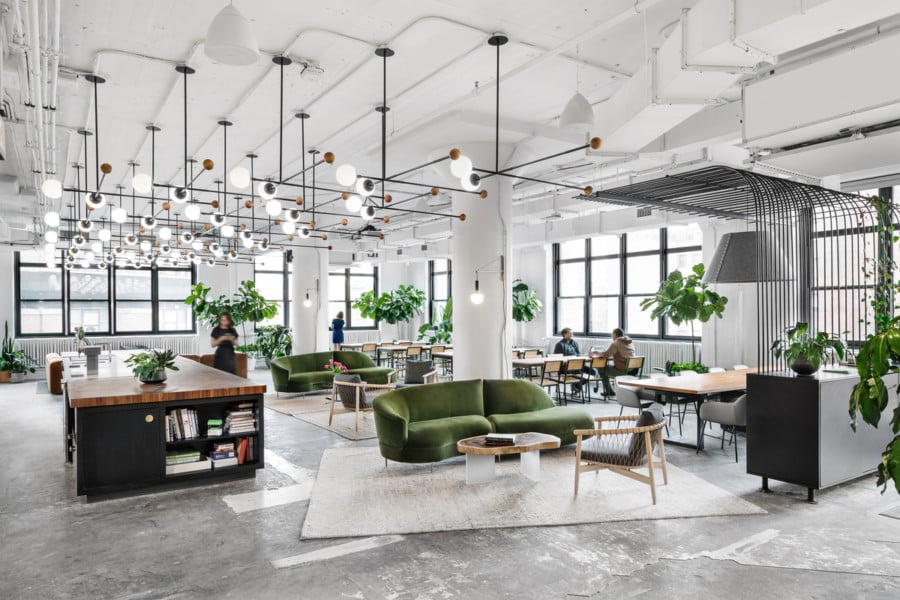 It's all part of Danny Meyer's philosophy of hospitality, focusing on providing a healthy environment for employees to thrive, which trickles down to customers, suppliers, investors, and the community at large.
As Shake Shack continues its growth into dozens of new markets—locations opened in Shanghai, Singapore, and the Philippines last year—Hsu's design imprint will likely follow (though the firm only works on high-profile openings). And the fast casual chain has left an equally important impact on Hsu's firm, too.
"You can have the creative component or the people who can keep the trains running on time, but the magic really happens when you can do both together," he says. "They have been successful because they can execute both at a high level, consistently."
Shake Shack embodies a form of hospitality that Hsu says he now brings into his own workplace, creating a welcoming experience for both employees and clients, which now include hotels and retail stores. "We think about design and architecture with a hospitality quotient. It's experiential as opposed to aesthetic."
You may also enjoy "New Talent: the Architect Lluís Alexandre Casanovas Blanco Knows How to Infuse Space With Narrative"
Would you like to comment on this article? Send your thoughts to: [email protected]