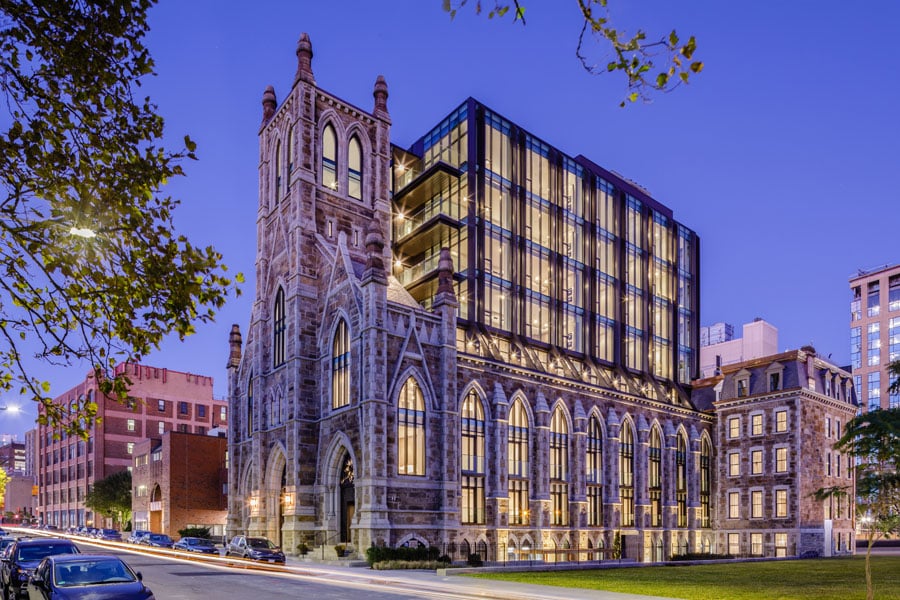 September 9, 2021
Finegold Alexander Breathes New Life into Former Churches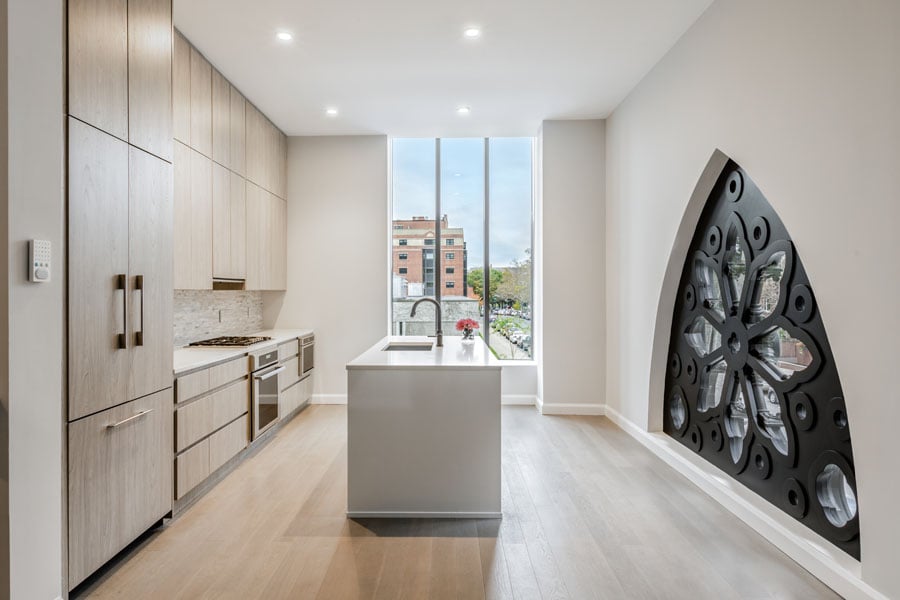 "Some people have issues about living in a church," said Matt Cloutier, a Boston listing agent with Compass, a real estate brokerage firm based in New York. "Sometimes they say, 'It feels creepy,' and it can also be for religious reasons. But others are attracted to the architecture and the opportunity to live in something unique." Cloutier has listed units in 2 Clarendon and has also sold an apartment in The Lucas to overseas investors.
2 Clarendon Street is a former Baptist church which was built in 1868 and partially destroyed by fire in 1982. It's located in the epicenter of the South End in an area called the Golden Triangle, that is the neighborhood's most desirable locale. The team recreated the steeples by referencing historic photographs, explained Tony Hsiao, principal and director of design at Finegold Alexander. "At the time, the late 1980s and early 1990s, there was more of a nod to recreating the historic fabric, so that's what we did." Contrast that to The Lucas, a small gothic church that has a modern steel and glass structure atop it.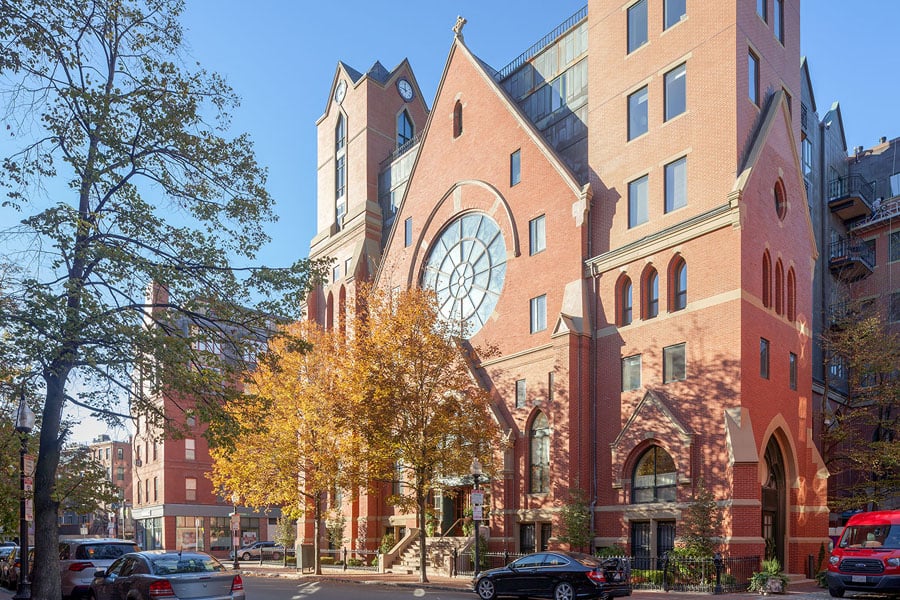 "The building, a German Catholic church built in 1874, had been empty for a long time," said Ellen K. Anselone, principal and vice president at Finegold Alexander. "Both the developers and the neighbors wanted it to look like a church." What they got was a dramatic transformation that could be described as Ralph Adams Cram meets Mies van der Rohe. The small, chapel-like structure is made of a combination of granite and Roxbury Pudding Stone. The architects designed a modernist glass-and-steel structure atop the older building.
---
More from Metropolis
---
"It's a totally separate structure with footings that go all the way into the ground," said Anselone. "The existing building was so robust that the walls didn't need buttressing while construction proceeded. And it was completely gutted." The prime space in the building is the penthouse, which occupies what used to be the church's main steeple.
"You want a visual distinction between old and new, unless you're doing a pure restoration," Hsiao said. "You purposefully contrast to distinguish one era from another." The Lucas has 33 units and was 80 percent pre-sold even before construction was completed.
A third Finegold Alexander church conversion project is located on Isabella Street in the city's Bay Village neighborhood. It is currently being reviewed by the Boston Planning and Development Agency.
In suburban Toronto, Finegold Alexander collaborated with another architecture firm, Turner Fleischer Architects, to build 260 High Park, a conversion of a former 1908 Episcopal Church, which like the two previous projects is in the Gothic style. Finegold Alexander was responsible for the conversion of the church only, while Turner Fleischer designed an L-shaped addition to the side of the church building which forms an entrance courtyard.
Preliminary renderings show that the addition has a distinctively modernist character to it, presumably as a contrast to the neo-Gothic former High Park Alhambra Church. Especially deft is the way in which the old meets the new, glass against brick.
While Finegold Alexander has long had a track record in historic restoration, it developed an expertise in church conversions, "by serendipity," not as a market targeted by the firm, Anselone said.
"Working with buildings like this is in our DNA," she said.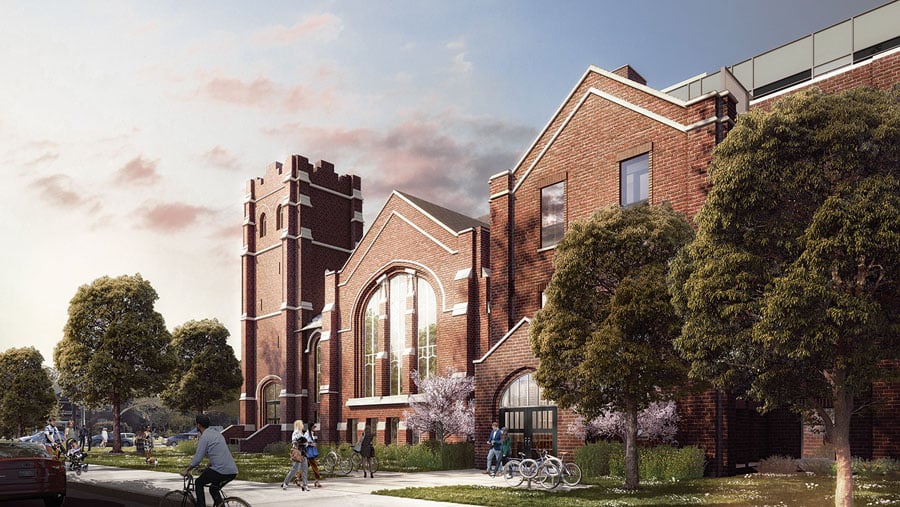 Would you like to comment on this article? Send your thoughts to: [email protected]