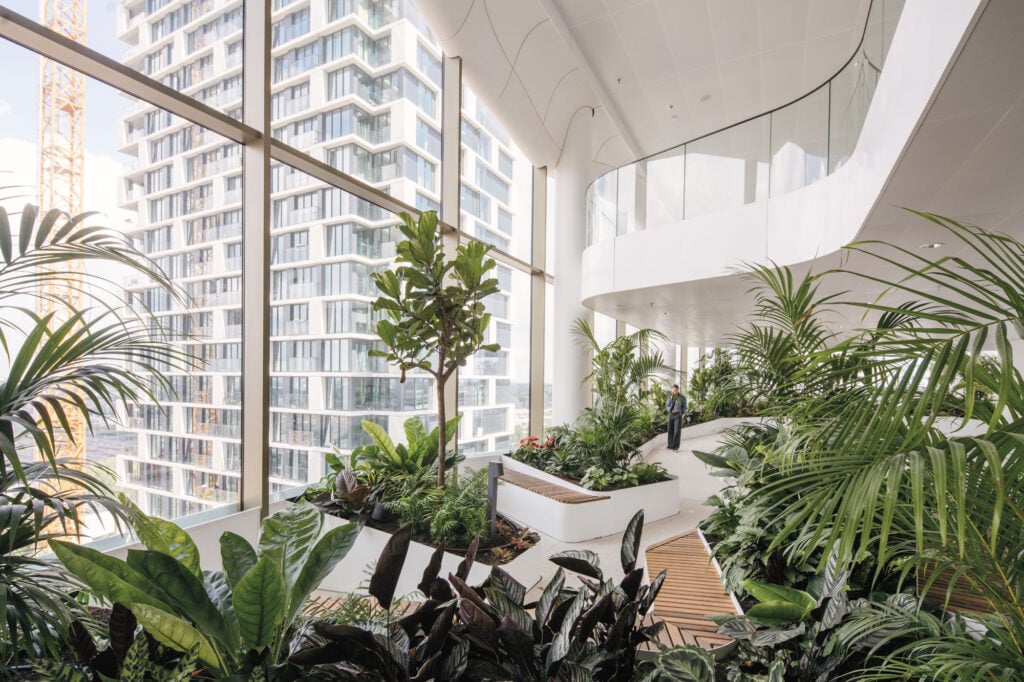 January 4, 2022
A Botanical Wonderland Takes Root in an Utrecht Office Building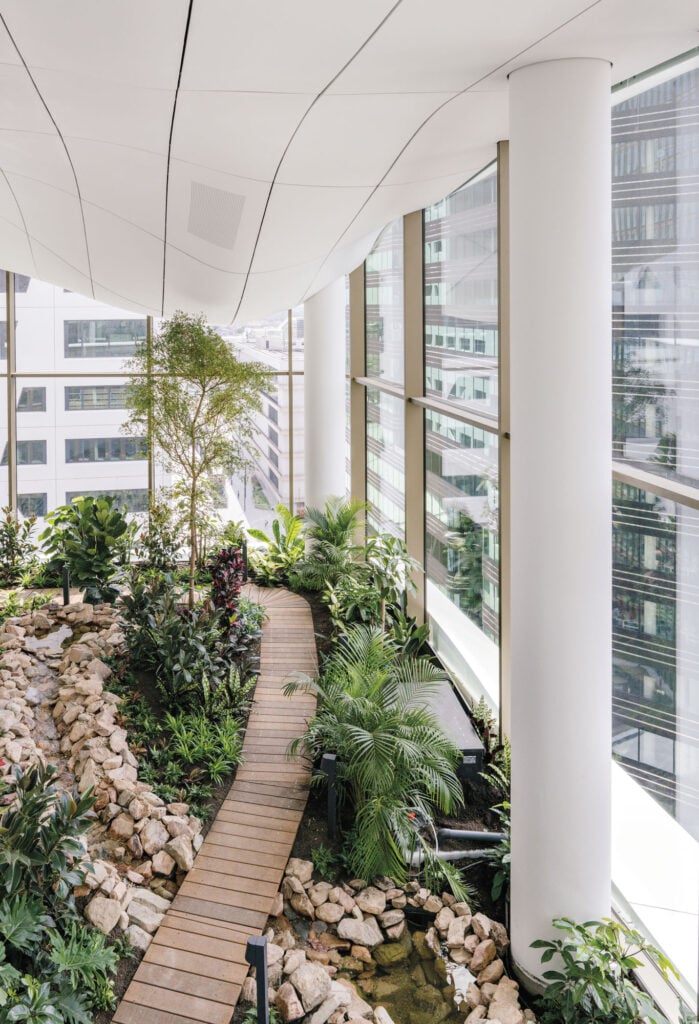 MOSS designed the 5,380-square-foot park around flora native to the Azores, a group of Portuguese islands more than 800 miles west of that country's mainland.
---
More from Metropolis
---
"Azorian plants are very hearty. It's a botanical wonderland," says Diebel.
Shade-loving, broad-leaved figs and ferns occupy the core, while sun seekers like olive trees and palms line the perimeter. Powder-coated steel planters contain hidden water crates topped by a permeable felt layer that separates the soil substrate, but allows roots to dive down for water.
Walkways made of Louro Itauba, a fine-grained Brazilian hardwood, wind through the office building space, leading to seating areas and elevated landings. "When you stand over the peak of a mountain, you get a rush," says Diebel. "We're trying to replicate that, balanced with spaces that are calm and quiet."
"We spend about 90 percent of our lives indoors. When the eyes observe greenery, cortisol levels and blood pressure decrease, and it stimulates areas of the brain associated with creativity," adds Diebel. "It's about reengaging our innate affinity for nature."
Would you like to comment on this article? Send your thoughts to: [email protected]