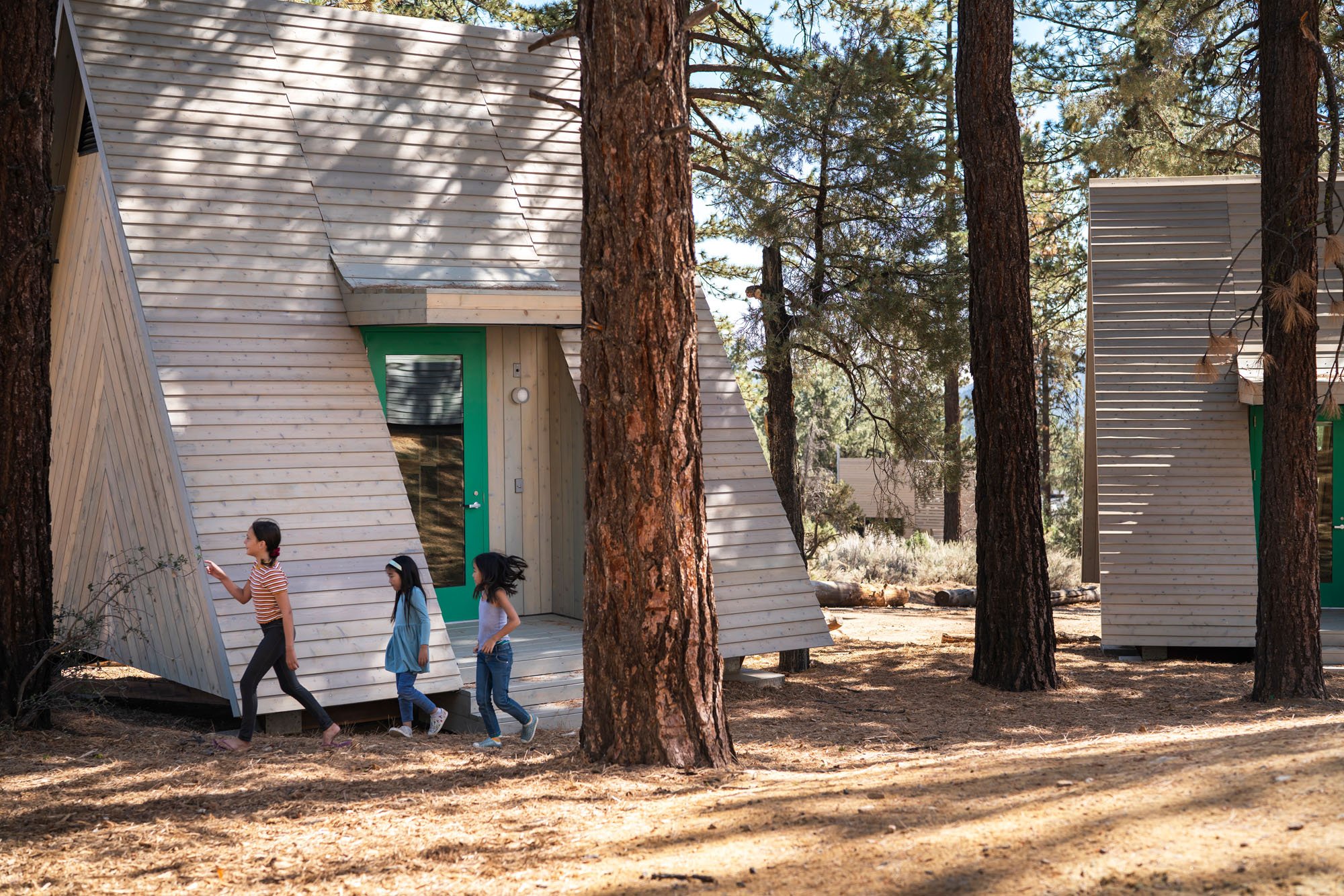 June 21, 2022
Reviving a Southern California Legacy Girl Scouts Camp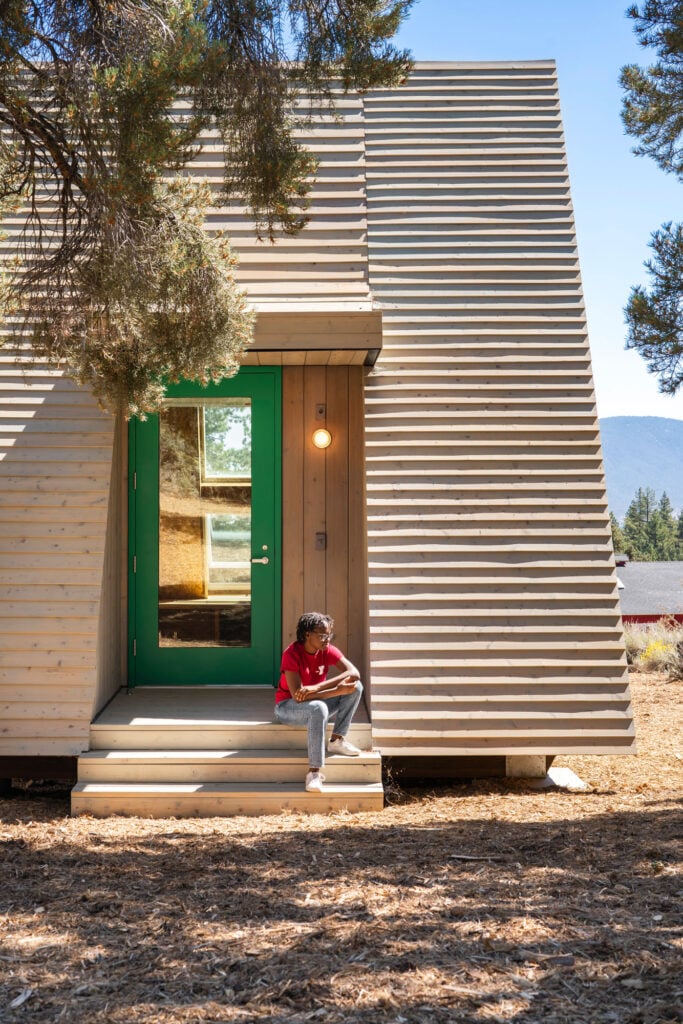 While used as a resident camp for decades, GSGLA and Perkins&Will wanted to add a degree of "rustic comfort," since "campers have a wide range of experiences and thresholds," Christy explains. Communicating inclusivity and access through design was essential. Four of the new "villages" surrounding the dining hall each contain six cabins that house eight beds, with two additional areas reserved for more rugged tent camping. The brief called for keeping the amphitheater in place to hold outdoor gatherings. For ground-up construction, "we wanted a light touch on the land," she says about the project, which also included principal and design director Yan Krymsky, and Perkins&Will principal and director of global diversity Gabrielle Bullock, who formerly served as a GSGLA board member.
In addition to the nostalgic appeal of this largely American vernacular form that was synthesized from international origins during the early- to mid-twentieth century, Christy observes that "the A-frame is good for so many things." The ability to manage snow and rain loads and accommodate installation of photovoltaic panels if so desired, among other benefits, are a boon to Camp Lakota's operations and longevity. The modified kit of parts architecture and construction approach that involved assembly on-site is a return of sorts to the original function of A-frame mountain homes. (Rudolph Schindler's seminal 1934 design for the Bennati Cabin in Lake Arrowhead, California, provided inspiration as well.)
In this case, "the cabins became more like a product design because each inch mattered" and required intense advance testing with manufacturing partners and contractor Illig Construction, Christy says. Mass timber and other materials with lower levels of embodied carbon proved to be highly practical and sustainable, and also checked against Perkins&Will's Precautionary List from its Transparency platform. "Because it's parts and it's not a complete prefab unit, there's a process of designing that's replicable," Christy adds.
---
More from Metropolis
---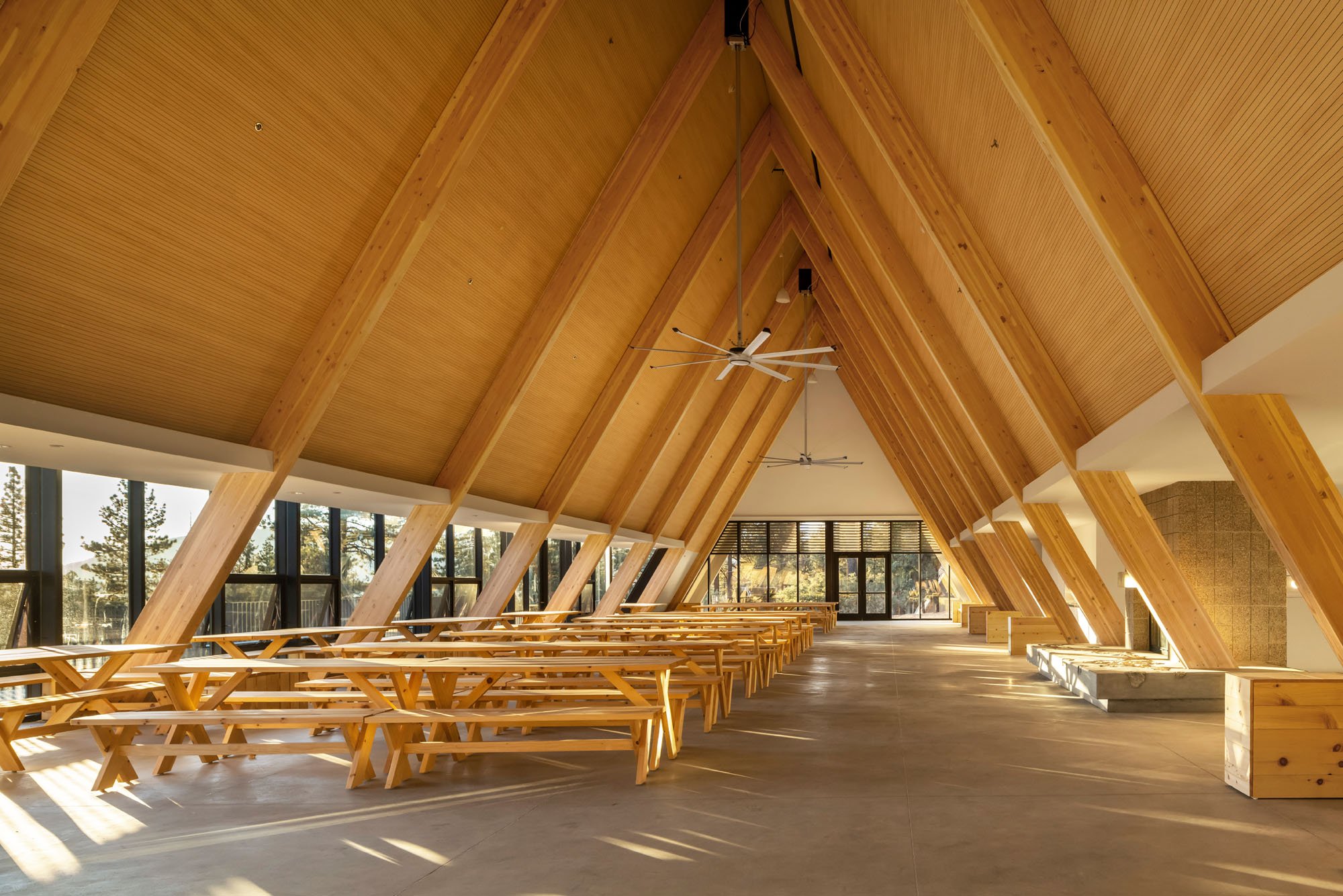 In order to be mindful of the nonprofit client's resources, "we looked to materials that can stand the test of time, and that would weather nicely—but not require too much maintenance," Christy says. "Girl Scouts green" appears as an accent color against the backdrop of honest materials that nestle into the landscape while provide visual interest. The expansive A-frame dining hall with its capacity of 250 people is clad with a darker corrugated roof to mitigate intense sunlight reflection. "Between the form, color and materiality, [the building will] settle in and not look so foreign," she notes.
With the exception of the commercial kitchen, all the buildings are passively ventilated, and cabins contain operable windows that encourage the indoor/outdoor connection. While still a predominantly analogue environment, Camp Lakota is positioned to support recent programming and badges the Girls Scouts have developed in the areas of STEAM and STEM.
"When we think about the Girl Scouts coming to camp, the buildings themselves can be an education," Christy says. "You can see how they're put together, and we wanted to showcase the stewardship in the architecture."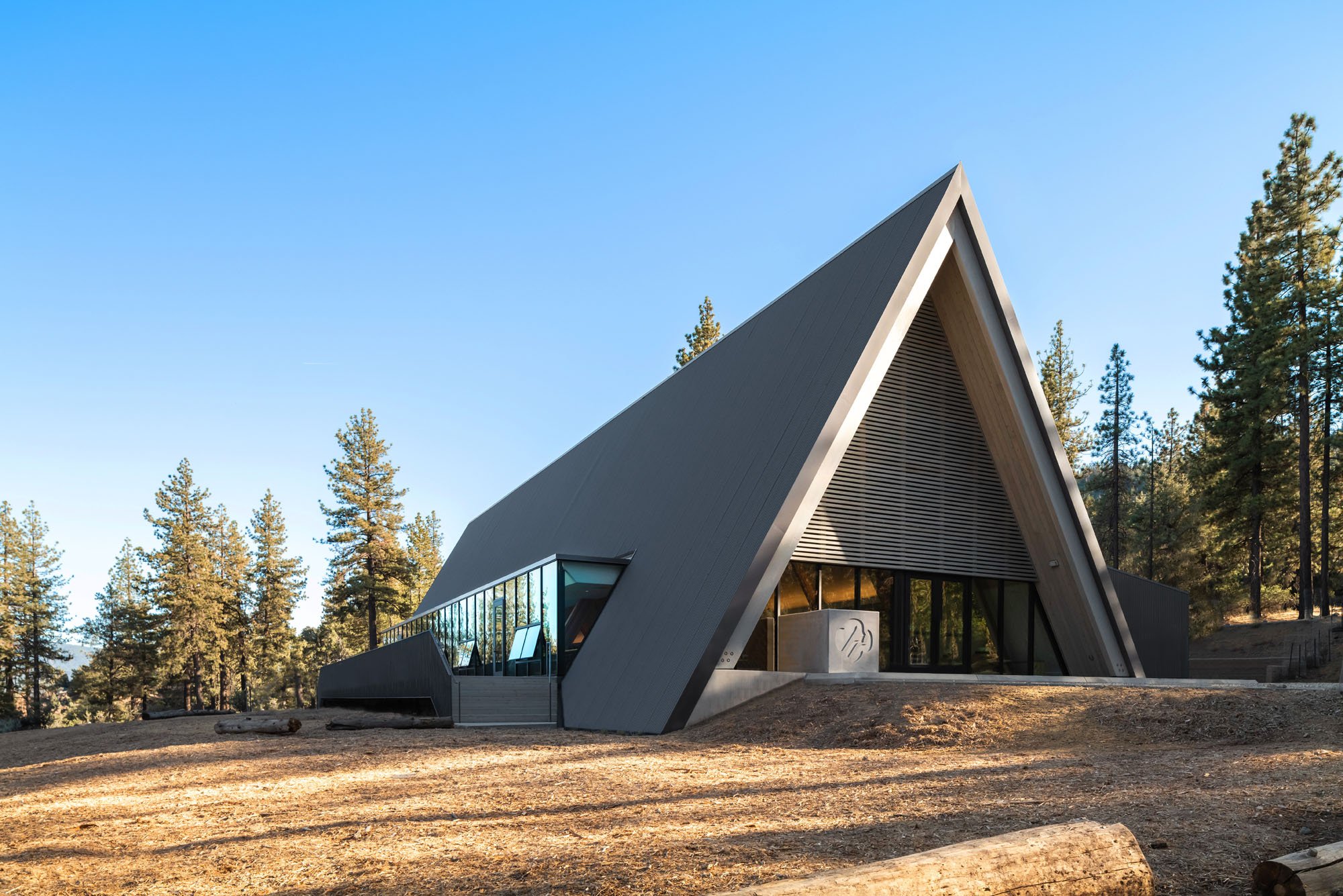 Would you like to comment on this article? Send your thoughts to: [email protected]