November 4, 2022
Casa TO is an Avant-Garde, Environmentally Conscious Beach Escape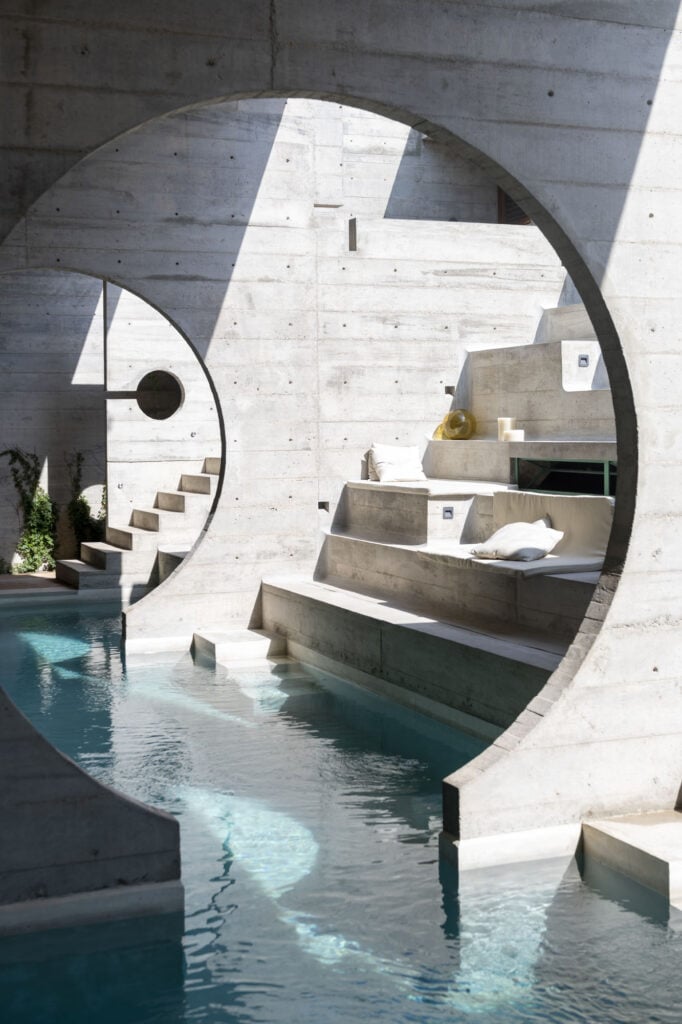 A modern introvert's dream spa, Casa TO's gathering spaces blur the lines between indoors and outdoors—without ever sacrificing a sense of privacy. In the solarium, expansive, Le Corbusier-inspired vaulted ceilings meet exposed, load-bearing concrete walls, creating an open yet maze-like series of steppes where guests can embrace sun and solitude simultaneously. Colossal, keyhole-shaped portals in the concrete curate strategically-chosen geometric views of the pools, sky, and surf. Despite the extensive use of concrete, the building doesn't feel heavy or industrial: Thoughtful and abundant use of negative space makes the structure feel more breezily organic than brutal.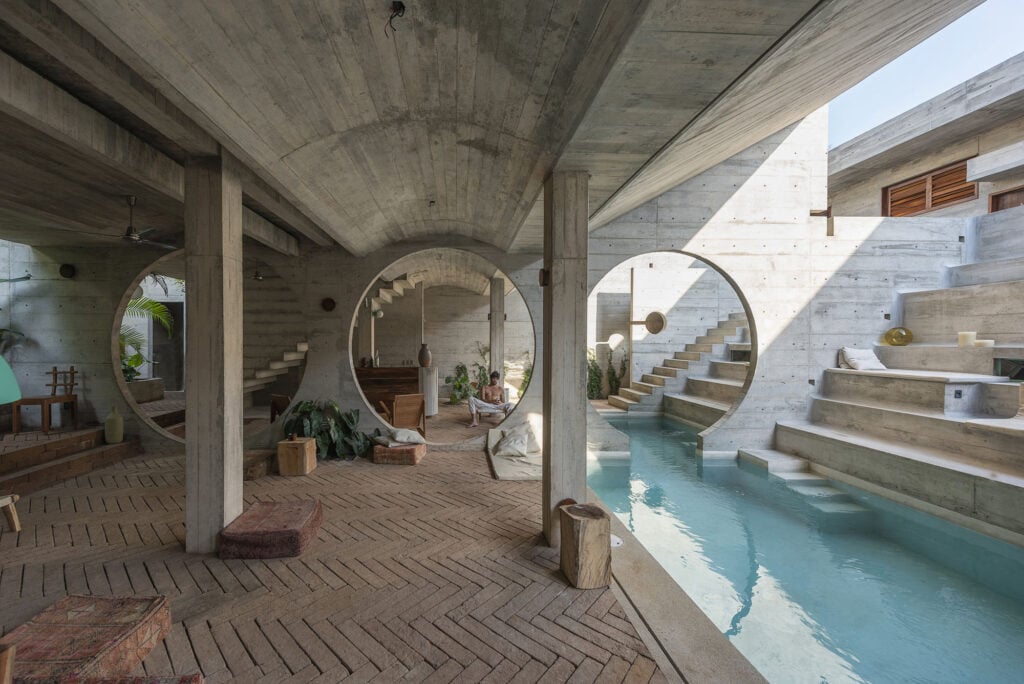 The defining simplicity of Casa TO's interior was inspired by the natural palette and repeating patterns of the Madagascar Blue Bismarck Palm Tree and designed by Casa TO co-founder, Daniel Cinta. Informed by the original vegetation on the site, a subtle gradient ranging from metallic silver to slate gray to deep green lends the whole building a cohesive elegance, accented with pops of yellow and blue and enhanced by the raw textures of concrete, steel, clay, and wood.
The hotel's suites, designed to invite introspection, are tucked away from the sun's oppressive heat and hidden from view when facing the hotel. Ground-floor suites include access to individual gardens, while upper-floor suites open onto a private terrace and outdoor bath. Each is decorated with local art and contemporary furniture made by artisans from Puebla, Guadalajara, and Oaxaca. Many of the pieces can be purchased by guests, including bedspreads by Alfredo Orozco for Taller Textil Experimental, rugs by Beto Ruiz for TallerOcho, lamps by Natural Urbano, pool towels by NuCyCy, and bamboo furniture by Tiago Solis Van Beuren for Bamburen.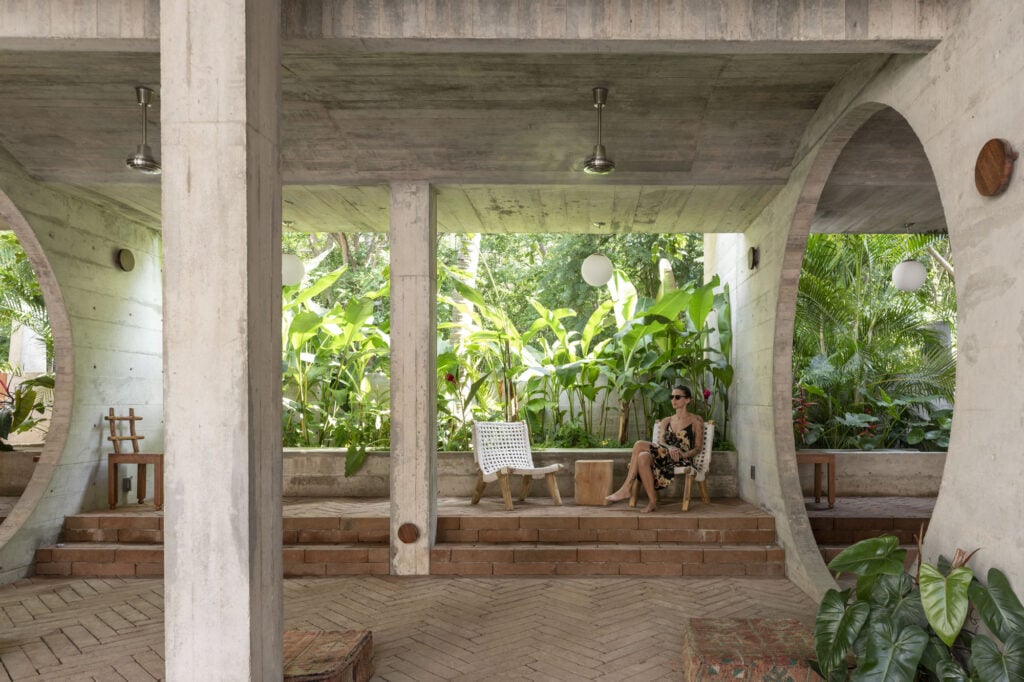 Casa TO embraces sustainability as a fundamental aspect of luxury and is committed to reducing its environmental impact. At the outset of construction, a water treatment plant was installed by Mexican wastewater treatment specialist company TIM, allowing 100 percent reuse of water to irrigate the garden. Solar panels are set to be installed in a later phase. The hotel also has a strict zero-plastics policy, urging guests to drink filtered water via individual thermos flasks, and all pool and beach towels are crafted from recycled materials. Bath products feature the marigold, an ancient local plant used in traditional Mayan and Hindu herbalism and known for its therapeutic properties. Crafted by Mexican brand For All Folks, the products are all-natural, vegan, paraben-free, mineral-free, and cruelty-free.
Led by the hotel's co-founders, Gisela Kenigsberg and Daniel Cinta, Casa TO's landscaping implies a gradual appropriation of industry by nature: Climbing tropical vines conceal the outer concrete walls, while a lush inner garden blooms with banana and passion fruit trees. It's a visual premonition of the hotel's future as an abandoned ruin, overgrown with native vegetation—a fitting, final glimpse of how man-made spaces might better coexist with the ephemeral beauty around them.
Would you like to comment on this article? Send your thoughts to: [email protected]