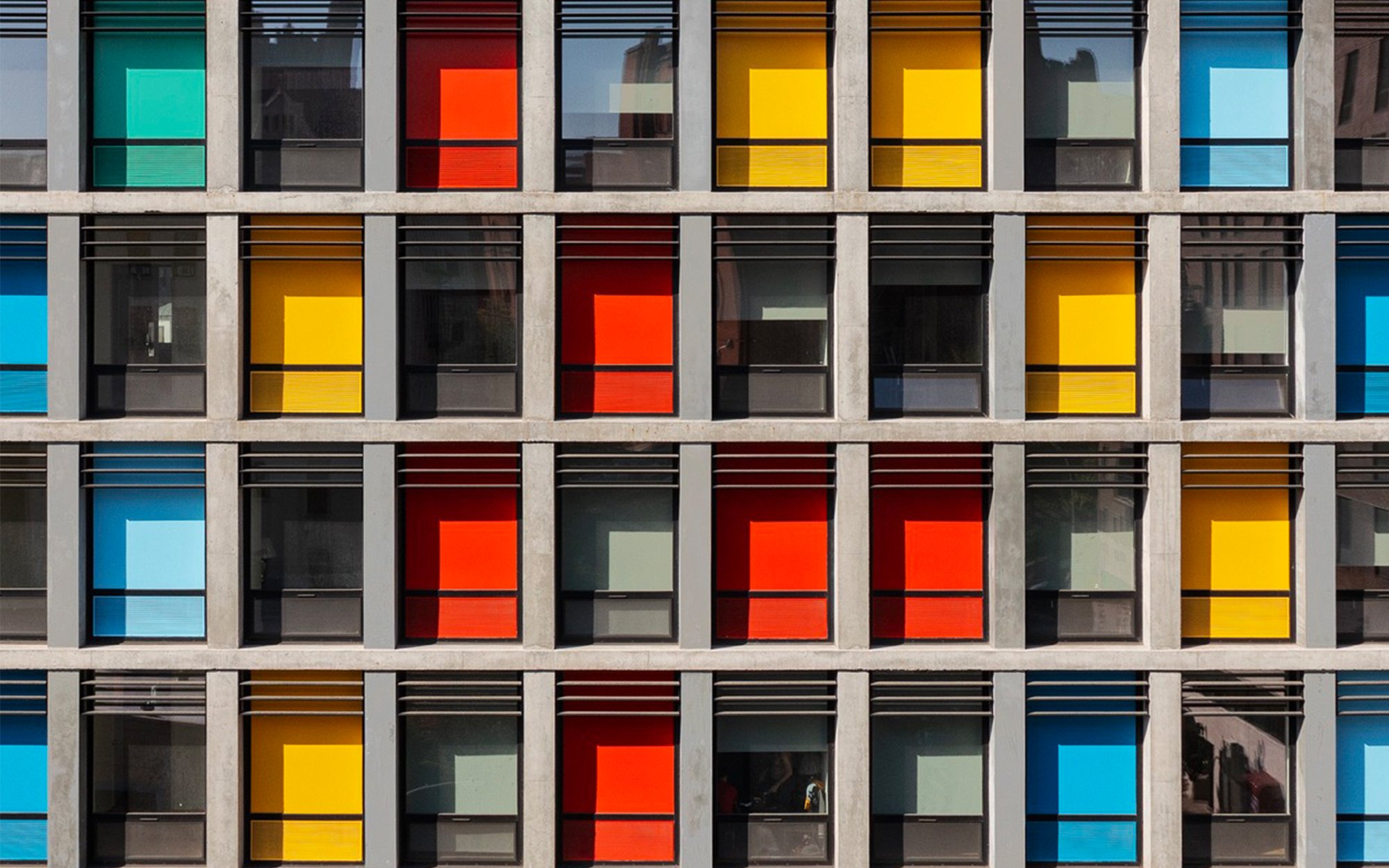 March 17, 2023
El Borinquen Residence Welcomes Supportive Housing in Vivid Color
The South Bronx, from Mott Haven to Fordham Road, is undergoing a spate of development that is reversing decades of disinvestment and neglect. This transformation also raises familiar questions regarding gentrification and displacement, but there are several projects underway, or recently completed, that emphasize community development and the bolstering of support for existing residents. One such project is El Borinquen Residence, designed by New York City-based Alexander Gorlin Architects, which provides 148 units of supportive housing and services while delivering a lively design panache and a thoughtful building program.
Affordable Housing Shaped by the Community
El Borinquen was designed for the non-profit client Comunilife, who, since 1989, has provided social services to New York City's Latino community. The 90,000-square-foot development sits mid-block, and at 10 stories tall, includes 148 residential units—ninety of which are supportive housing for formerly homeless individuals with mental health needs and youths aging out of foster care. The remaining fifty-seven units are reserved for low-income seniors and area residents.
That community shaped the design of the project. From the onset, Dr. Rosa Gil, Comunilife founder, president and CEO, expressed an intent for the project to incorporate art both as a theme within and as an outward gesture to the neighborhood. To that effect, El Borinquen, the indigenous name of Puerto Rico, is a nod to the predominantly Puerto Rican population of the neighborhood, which, programmatically, is viewed as an integral aspect of a positive project outcome. "During the design phase, each part of the building was designed with spaces for gathering, such as two internal courtyards, a roof terrace, spacious lobby areas, and a large multi-purpose space designed with an art gallery in mind," notes Alexander Gorlin. The art gallery will include rotating exhibitions featuring the work of local artists, and those ground floor spaces are decorated with a floor-to-ceiling mural painted by artists Aurelio del Muro and Marta Blair, that seeks to interpret celebrated Puerto Rican poet Julia de Burgos's "Río Grande de Loiza."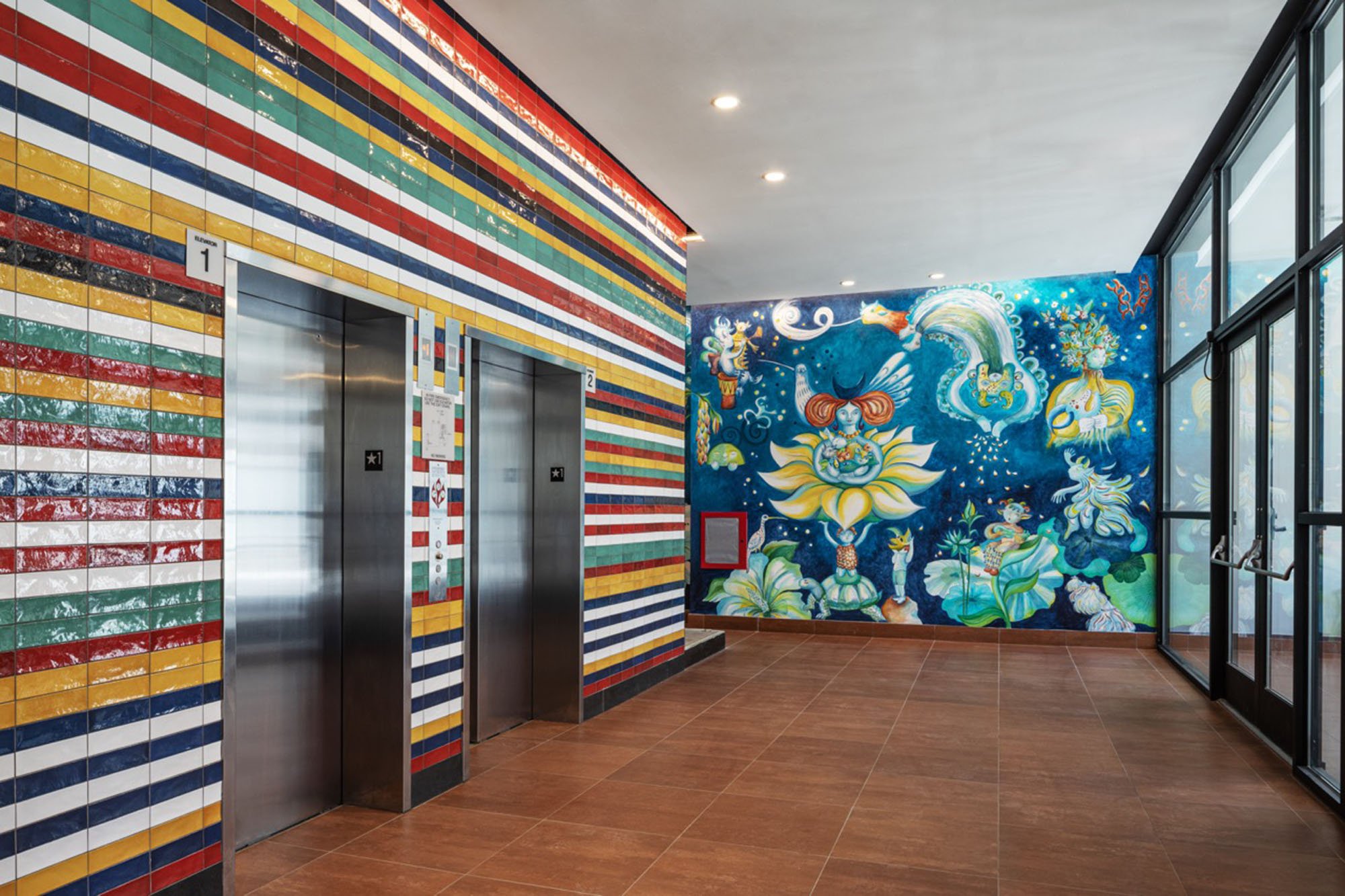 A Symbolic Facade for an Anchor of the South Bronx
The facade is marked by its rectilinear, concrete character, that, in its form, and vivid coloration, cites Le Corbusier's canon in Brazil, as well as other Modernist buildings in Latin America. This was the intent. "The facade was reviewed directly by Dr. Gil with various selections of color and pattern that recall not only the heart-shaped logo of Comunilife, but alludes to culturally symbolic natural colors; green for foliage, blue for the sky, yellow for the sun, and red for the heart of the logo," says Gorlin."The specific teal color is derived from the famous Codex Mendoza, an Aztec book believed to be made around 1541, describing life before the Spanish conquest."
---
More from Metropolis
---
In terms of structure, El Borinquen is built of cast-in-place concrete, rather than the block-and-plank construction typically associated with affordable housing projects. There were several considerations that shaped this approach, which, according to project architect Quncie Williams, included site conditions and logistical discussions with the contractor. "Because the site is 192-feet-deep, it became apparent that a standard crane could not effectively reach the far end of the site, which would require the use of a crane of an enormous scale, that would cause headaches in areas such as adjacent traffic flows."
With residents moving in last November, El Borinquen Residence is sure to serve as a neighborhood keystone in the years ahead, or, as Dr. Rosa Gil notes, "El Borinquen stands out as an architectural oasis, designed with respect and integrating the diverse cultural and artistic idiosyncrasies of the Latinx community."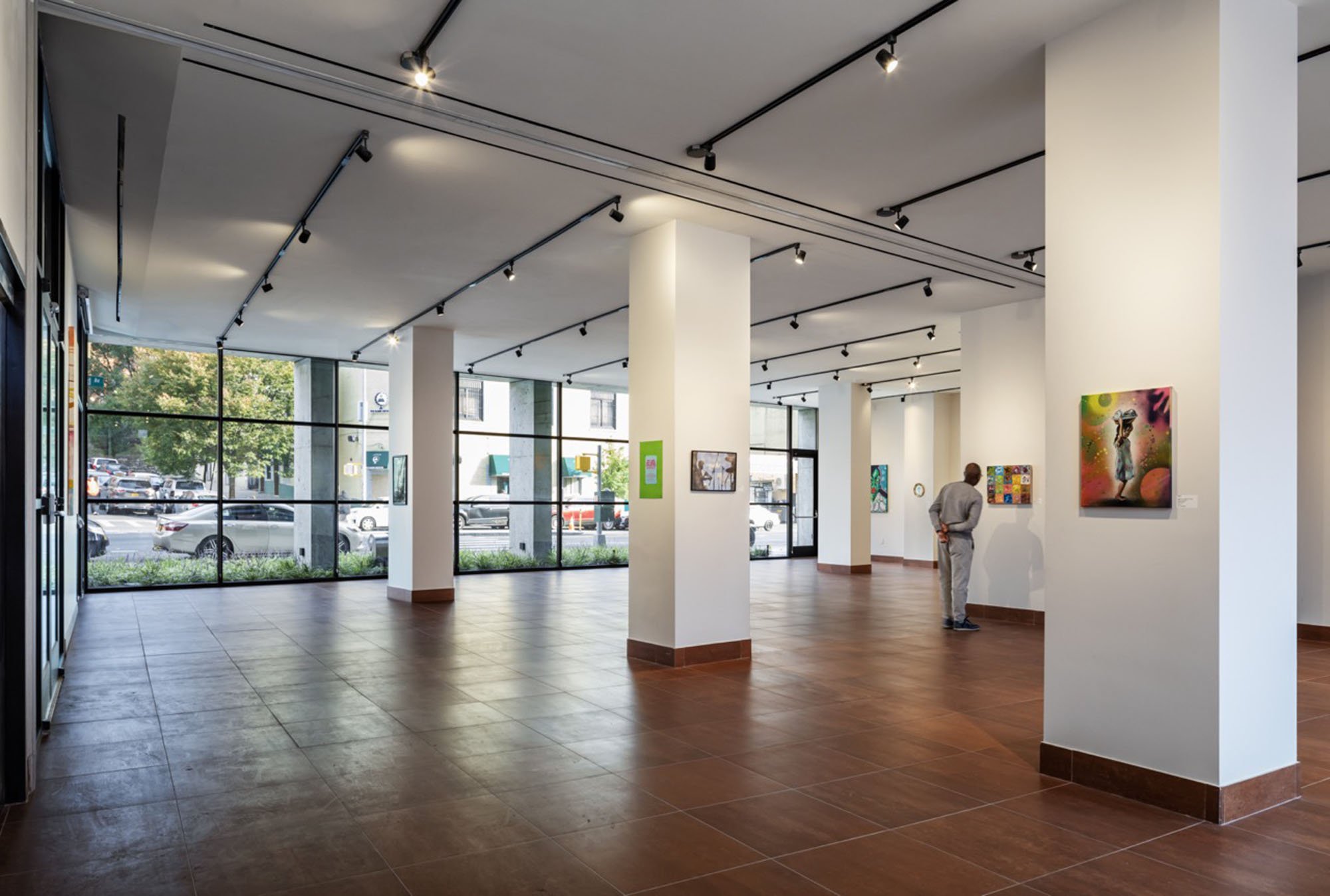 Would you like to comment on this article? Send your thoughts to: [email protected]