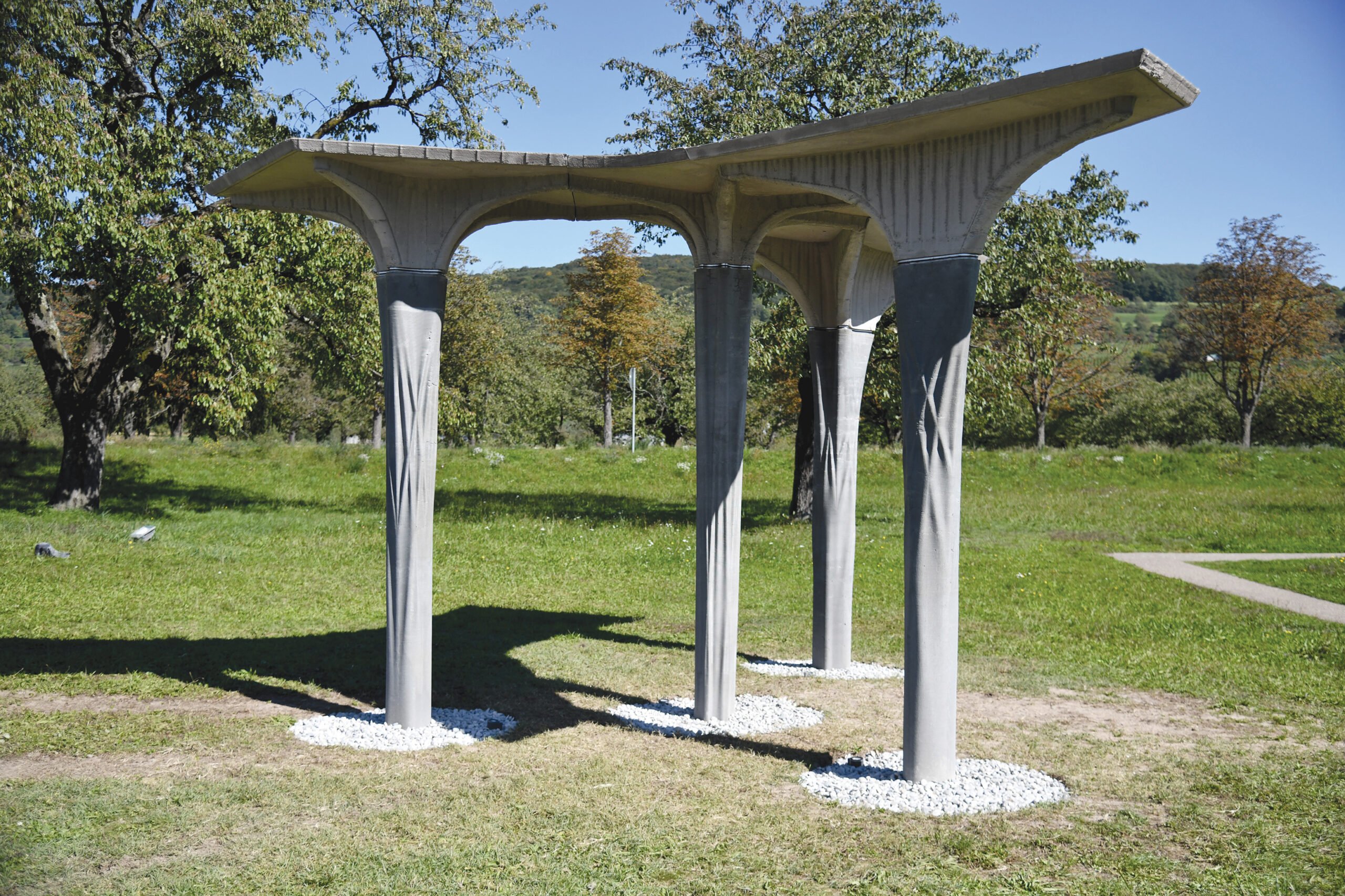 March 2, 2023
Could 3D-Printed Formwork Revolutionize Sustainable Construction?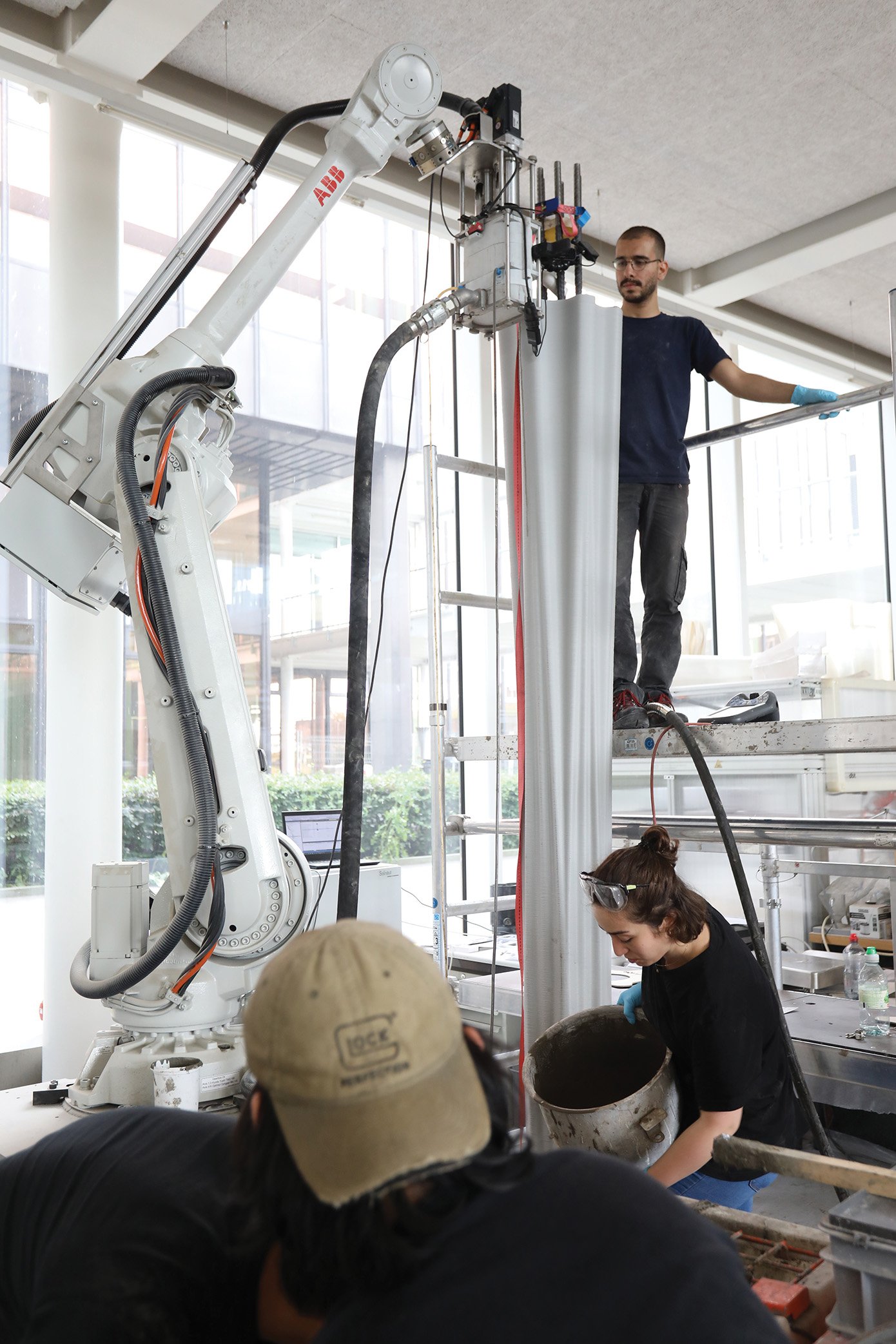 Eggshell Pavilion

Their demonstration project, called the Eggshell Pavilion, is a system of four columns and four ribbed slabs that can be disassembled, transported, and reassembled as needed. The pavilion's design relies on computational algorithms that generate the architecture's geometry in congruence with the fabrication data for the form's 3D-printing process.

The design is then translated into a wafer-thin 3D-printed formwork of fiberglass-reinforced PET-G that is partially recycled from previous forms (three millimeters for the columns and five for the slab). "The difference between new and reused plastic is barely visible on the formworks. Such discoveries showcase how innovation can be successful in making building processes more sustainable," wrote Guillaume Jami, a research assistant at ETH Zurich, and Joris Burger, a PhD researcher at Gramazio Kohler Research, in a joint statement. Traditional steel reinforcements are then placed inside the form before concrete is poured. The columns are made with a digitally controlled casting system that uses fast-setting concrete, while slabs are done in the traditional manner. Once the concrete is set, the form is cut off, ground into pellets, and put back into the 3D printer's hopper to create the next set of molds.
Futuristic Formwork
While initial concepts are generated through sketching and traditional ideation, this digital solution, in conjunction with robotic fabrication, can produce concrete elements more efficiently than traditional formwork processes that are more labor-intensive and less cost-effective while generating more waste. "Computational design allows us to continuously evaluate our designs for their feasibility. This constant feedback helps us develop designs that could also be realized within [a shorter] time frame," the pair explains.


---
More from Metropolis
---
Would you like to comment on this article? Send your thoughts to: [email protected]