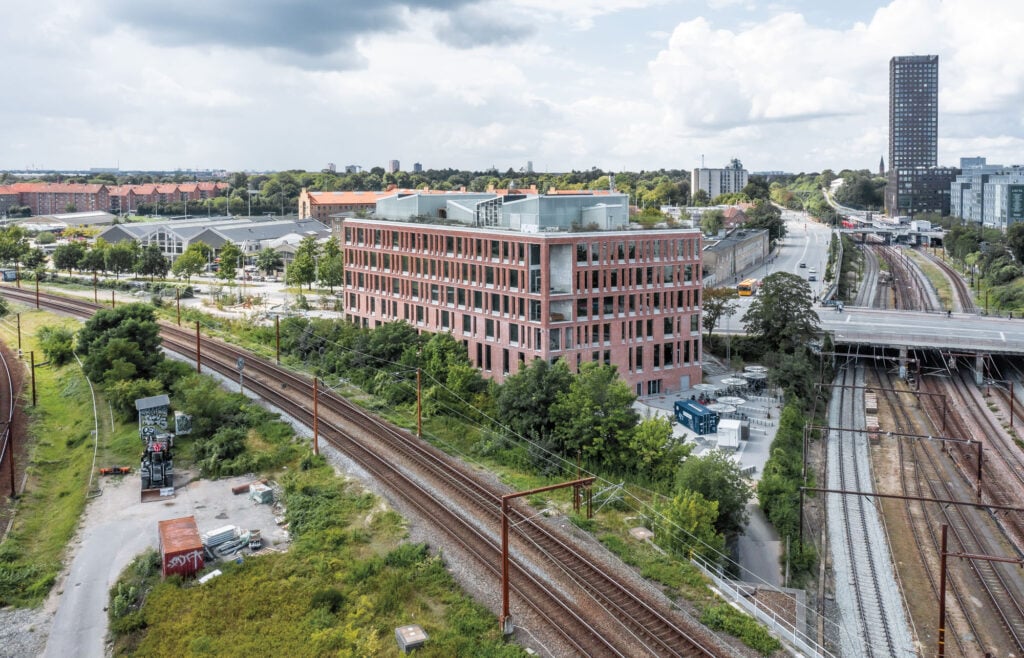 February 10, 2022
Henning Larsen Builds a Housing Agency's New Home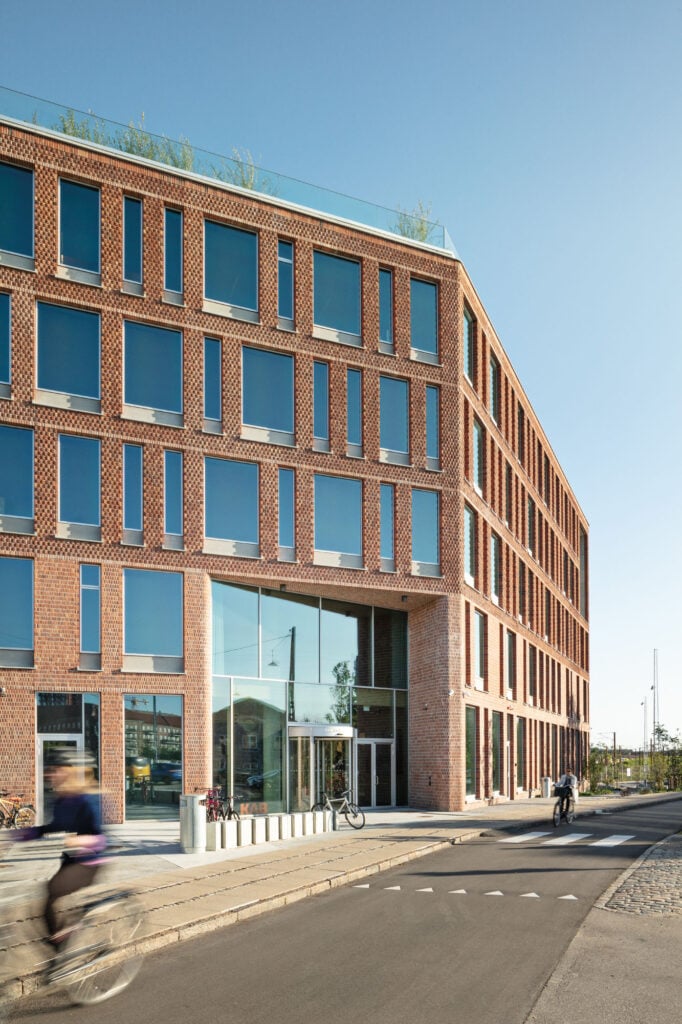 "We have a black belt in designing offices with atriums, so we decided to work with the atrium here in a different way," Kongebro adds. "We wanted to explore how stairs and landings can be somewhere where people meet and engage with one another, like in a community living space." The slender, wood-clad stairs in addition to large potted trees give the atrium both scent and texture that lends to its homey feel.
---
More from Metropolis
---
Overall, the team needed to infuse the project with a combination of the best aspects of work and home. Consequently, the structure (referred to internally as the KAB House) is full of elements more traditionally found in domestic settings, including a living room, a garden, a full kitchen, and meeting lounges.
From the vantage point of the stairs, one can look across at a series of open meeting rooms informally dubbed the Doll House by the 400 employees who have worked in the building since it opened in June. According to Kongebro, "There are nine meeting rooms with twelve windows which allow you to see in, rather than just seeing your own reflection. It's like a set design in a theater, where you can see lots of people doing different stuff in an apartment building."
Design inspiration came in part from the Swedish notion of fika—which roughly translates as "making time for friends and colleagues to share a cup of coffee." Madsen explains, "In Sweden, fika is a fixed activity every day, and offices are designed to accommodate everyone together in a social space as soon as they arrive for work. This is still unusual in Denmark, and tea kitchens are usually just used for tea breaks, but the fika culture is growing at KAB." With this in mind, Henning Larsen created kitchens with islands, dining areas, and spaces filled with books and art, which can be used for informal gatherings.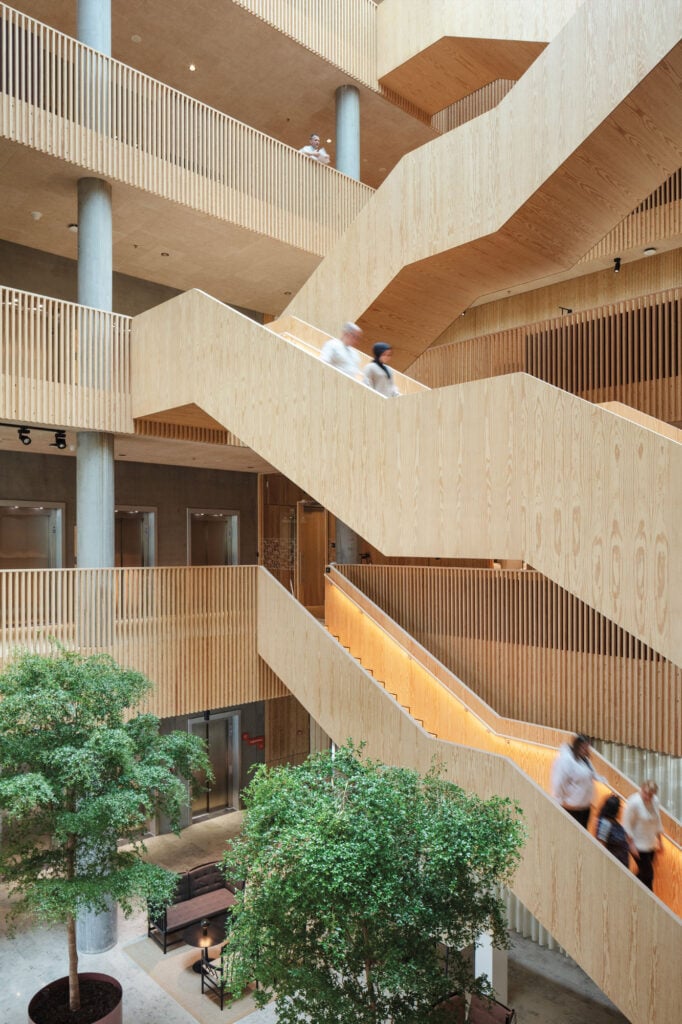 This feeling of openness and connectedness extends to the building's public-facing facilities. "During lockdown KAB became a phone-only service. So now that there is a physical space again, it had to have a different, more inviting feel," Madsen continues.
The atmosphere of the ground floor changed completely with the addition of a café and public access to the rooftop garden's "magnificent view to four parts of the city."
For those with an interest in the changing face of Copenhagen, the physical location of the red-brick KAB House is fascinating. The pentagonal building sits at a crossroads, both literally and metaphorically, in leftover space between several contrasting neighborhoods. According to Kongebro: "Both [we] and the client fell in love with the site straightaway. It is literally an intersection of infrastructure, but if you look at a map it is also an intersection between four different parts of the city." It is a visual metaphor, she says, for the role KAB itself plays in the city.
For Henning Larsen, the KAB House presents a compelling example of how the office of the future might look.
"It can be a super-busy space," says Madsen, "but as soon as you enter through the revolving door, you step onto soft carpet as if you have loafers on in your home environment. It just creates a very different feel to the traditional office in a way that is cozy and surprising."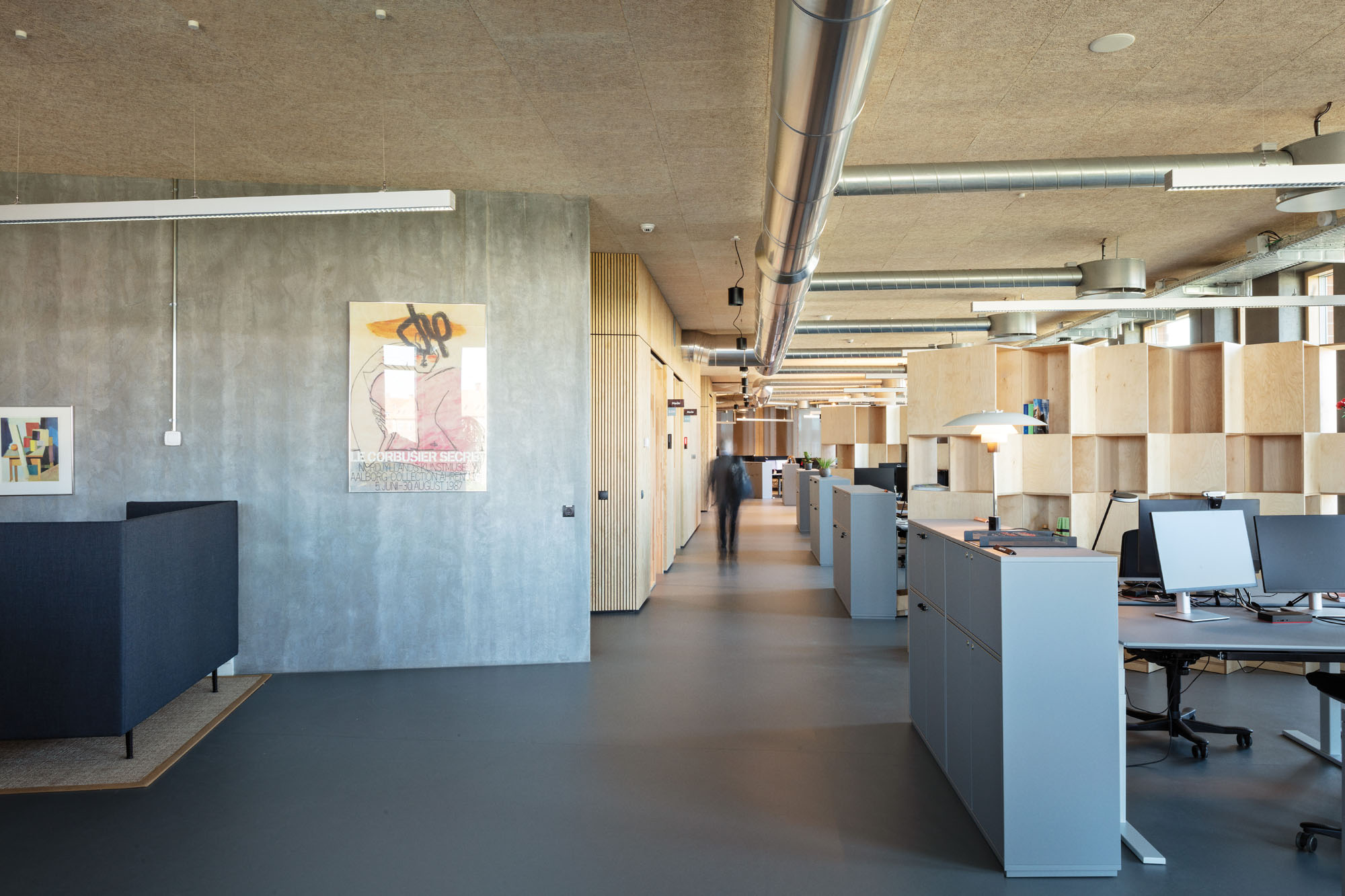 Would you like to comment on this article? Send your thoughts to: [email protected]