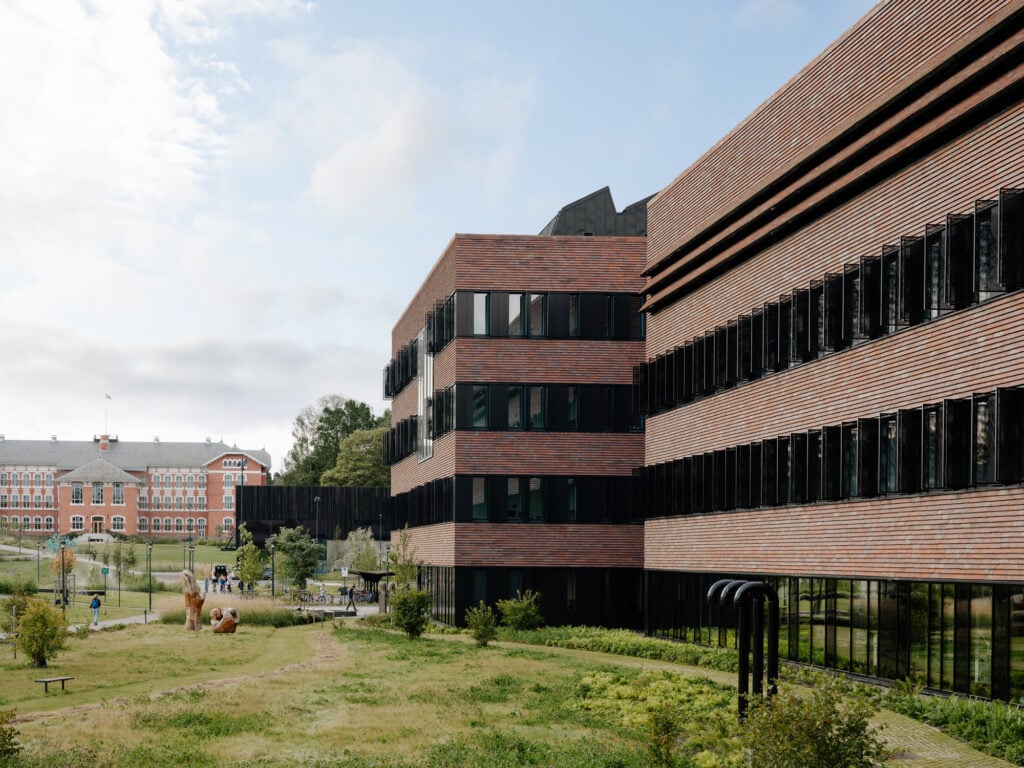 March 17, 2022
Henning Larsen and Fabel Arkitekter Design a Veterinary Center Where Humans and Animals Coexist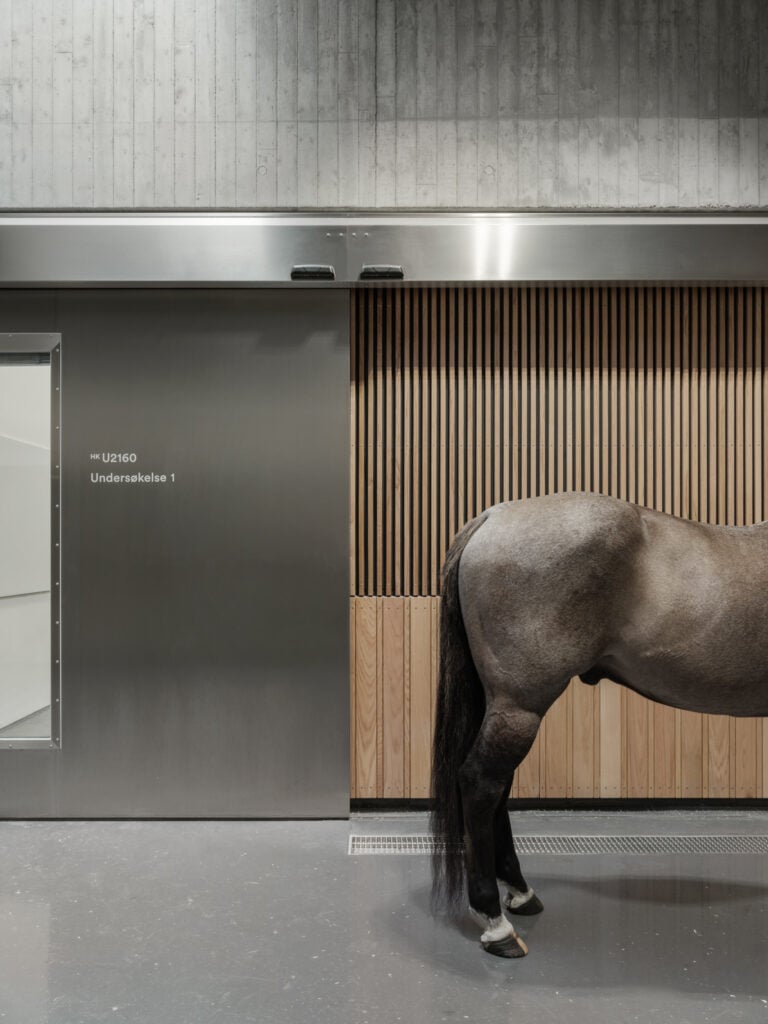 The finished complex—which hosts 700 students and 1,000 staff from the university's Faculty of Veterinary Medicine and the Norwegian Veterinary Institute—has over 2,400 rooms, ranging from stables and staff canteens to aquariums, animal clinics, and even a treadmill room for horses. The buildings are divided into wings and modules that can be individually shut and closed off when required for safety reasons, allowing visitors to enter the building without experiencing the risk of coming into contact with diseased animals.
---
More from Metropolis
---
"The most challenging and interesting task has been to design for complex needs and requirements for biosecurity, logistics and animal welfare—at the same time as designing for an open campus with inspiring learning facilities," explains Karoline Igland, head of department at Henning Larsen's Oslo office. "So, on one hand, to design a simple and beautiful building with the best study inviting environments all the while making sure that it is possible to transport a dead moose found in nature from when it arrives at the campus and until it is on the autopsy table…This exact scenario has actually determined the height of the ground floor in one building. It is seven meters from floor to ceiling because that is what it takes to have a dead moose hanging from a crane."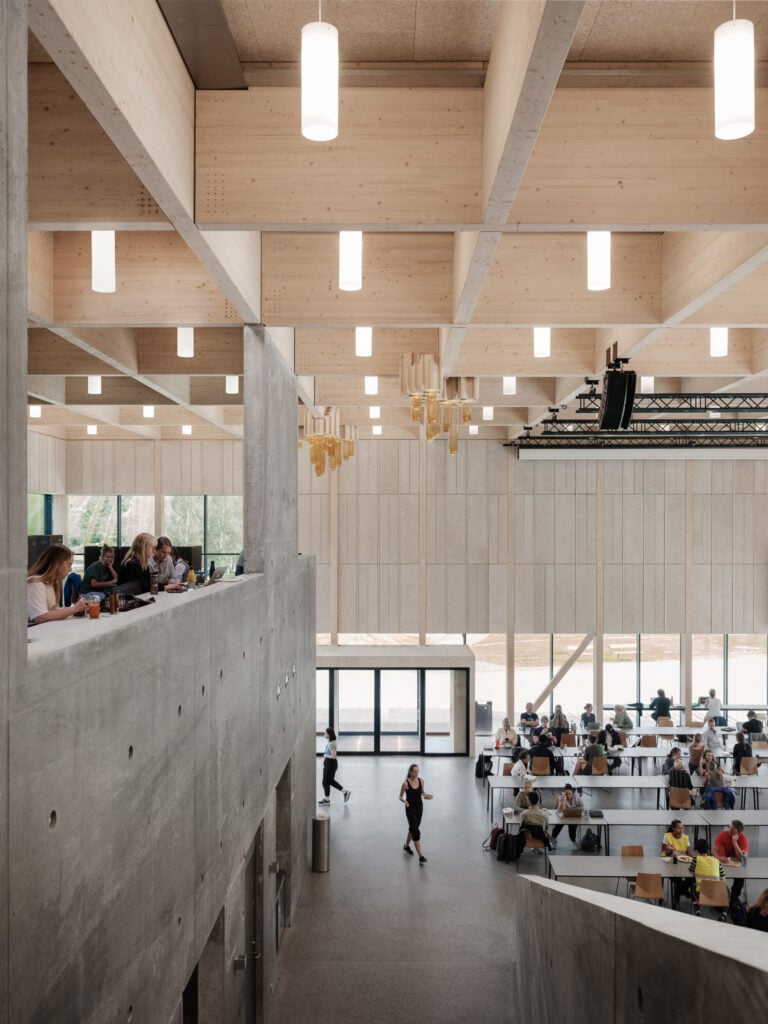 Despite the vast size of the project, the red brick-clad buildings have been designed to work at both human and animal scale, and rarely rise over four storys in height. Instead, its long and low profile stretches out into a park filled with native plants, flowers and open waterways. The interiors, meanwhile, feature detailed finishes and warm materials, such as timber, while ground floor windows, atriums, and connecting courtyard spaces allow natural daylight in.
While clinical areas are carefully separated and sealed to avoid cross contamination and infection spread, open and welcoming meeting spaces have been designed for educators, students, and visiting experts to gather, based on research from Henning Larsen that shows social spaces within higher education facilities "can have measurable outcomes in learning and innovation."
For Igland, "The breadth of facilities is unique and comprehensive by design. Breakthroughs happen when we share knowledge and work together, and the campus combines both the highly technical and social spaces that foster those kinds of co-operations…The result you see today has required ten years of collaboration, research, and innovation."
Would you like to comment on this article? Send your thoughts to: [email protected]