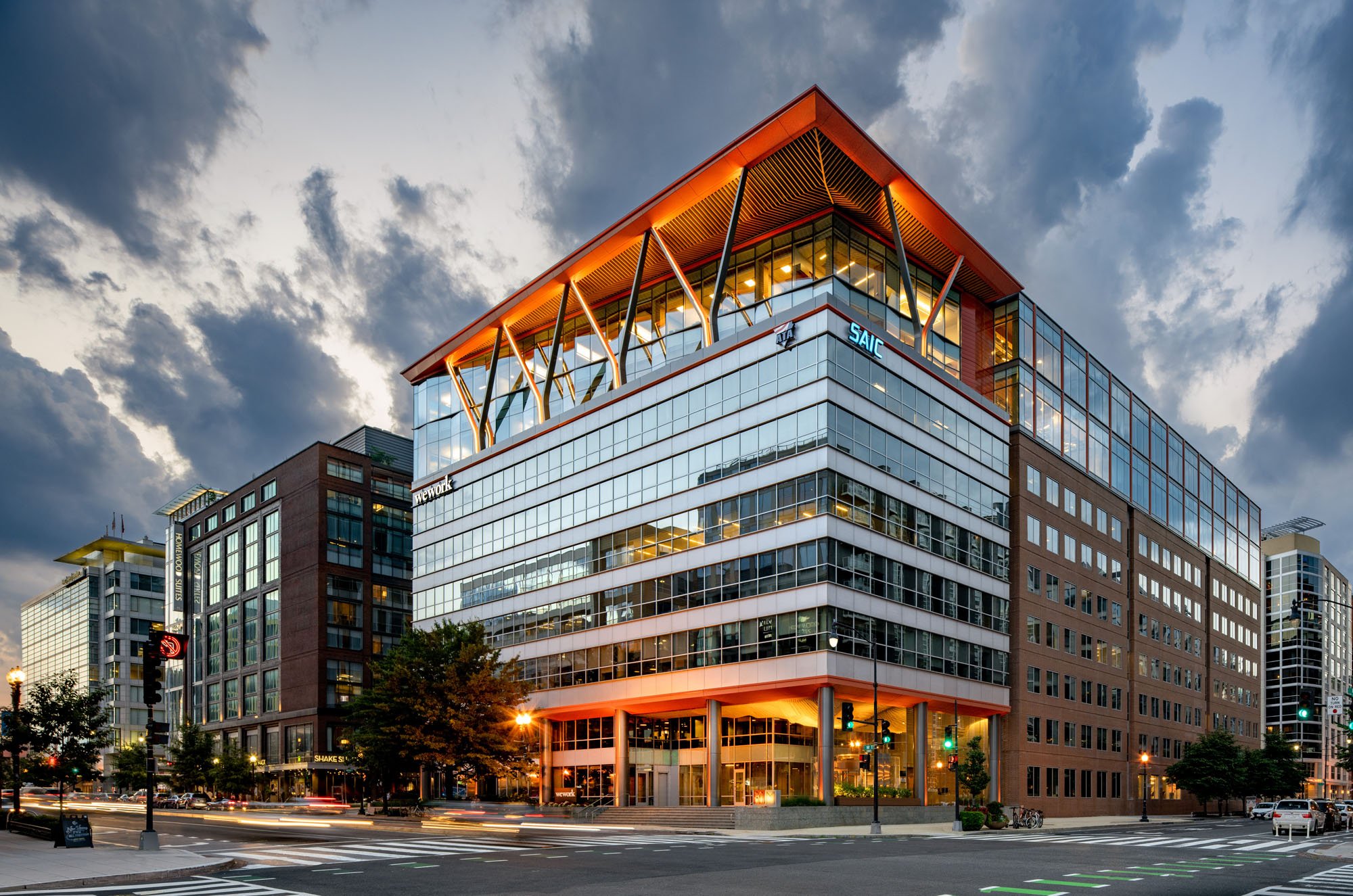 November 15, 2022
Hickok Cole Brings Mass Timber to the Capital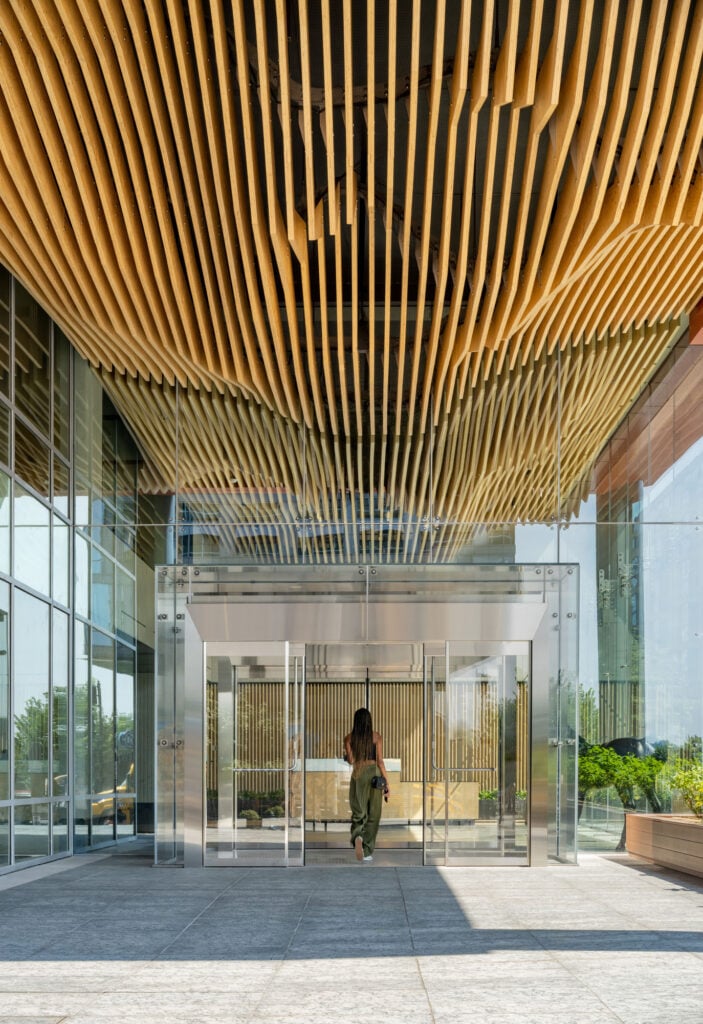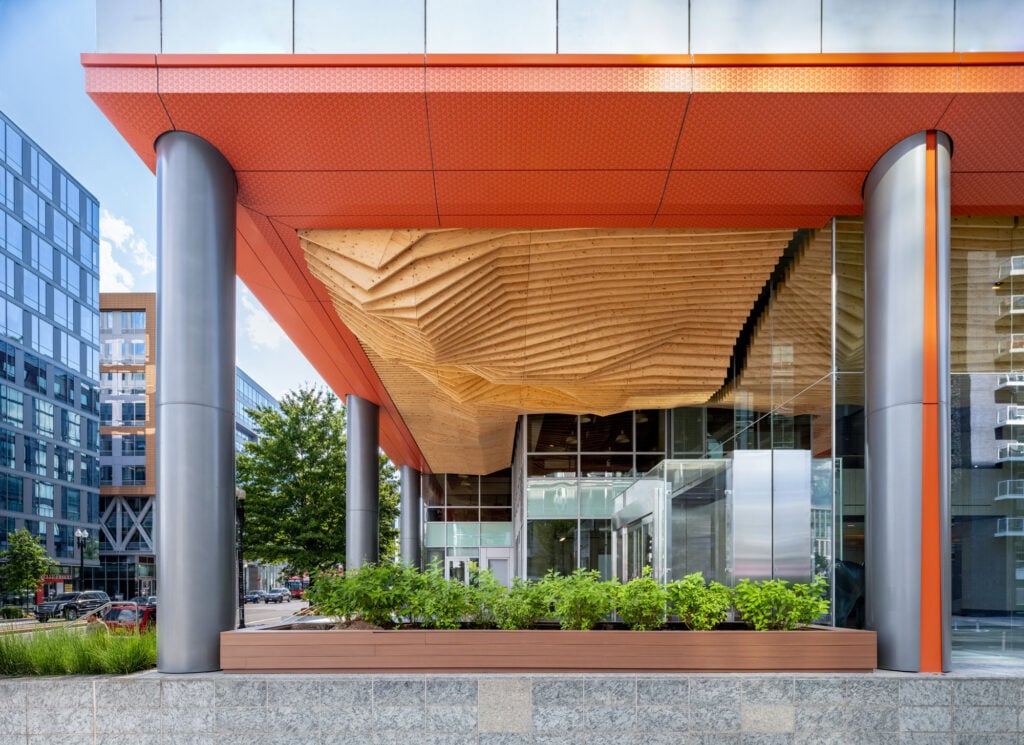 The initial plan for the addition was a concrete structure, which would have required the application of carbon fiber on the underside of the existing roof to support a dramatic increase in compressive load. However, the projected cost of the carbon fiber, coupled with the challenge of joining concrete systems—drilling through rebar, determining the location of base plates, column jacketing, and the like—rendered mass timber a far more attractive, if not cost-effective, approach.
The three-story mass timber addition consists of a glulam post-and-beam system and cross-laminated timber (CLT) floor plate, yielding nearly 110,000-square-feet. Katerra, the now defunct construction and mass timber contractor, handled the fabrication and installation of the mass timber, with Quebec-based Nordic Structures signed on as subcontractor. The construction schedule was built around just-in-time delivery—the materials would arrive, and, with a team of eight contractors, put into position.
---
More from Metropolis
---
"They would crane up the columns and beams, set and assemble them on the deck with locally-fabricated connections," says Jason Wright, Hickok Cole associate principal. "Once the columns were half-way in place, the crane was doing double duty; setting the CLT floor panels in place as the structure continued to rise. We had about 80,000-square-feet of mass timber installed in under eight weeks, which is a fairly aggressive schedule."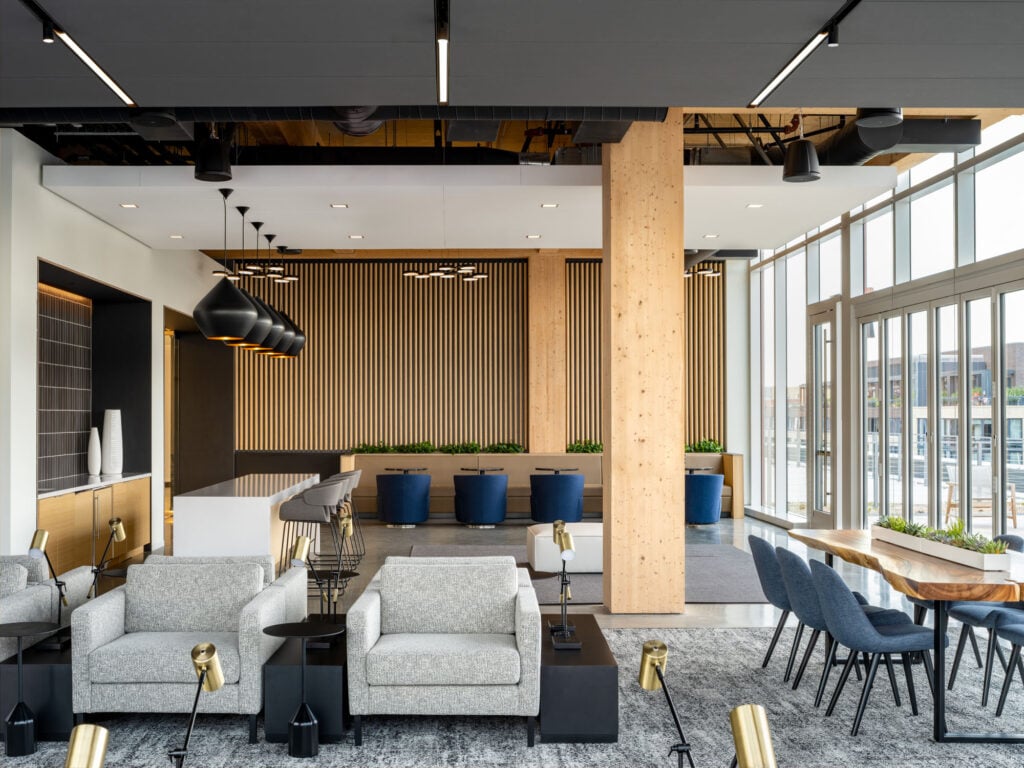 Considerable care was also given to the addition's facade and interior to ensure stylistic continuity with the existing building's palette of reddish-brown brick, anodized aluminum curtain wall, and punched windows. To that effect, Hickok Cole introduced similarly colored metal elements across the exterior and charcoal-toned terracotta wall panels within. Beyond the use of mass timber, the project includes other notable sustainable design features, such as an 85,000-kilowatt photovoltaic array atop the roof, which effectively covers the energy demands of the addition, as well as a variant refrigerant volume mechanical system.
For Hickok Cole, this mass timber overbuild typology presents an area of great opportunity in Washington D.C. and further afield. "This is a way in which we can add density to a building, while also introducing potential residential uses," Wright concludes. "Some of the buildings are on the smaller scale, but still have a considerable embodied energy, and this strategy gives them a new life and appearance without tearing them all the way down."
Would you like to comment on this article? Send your thoughts to: [email protected]