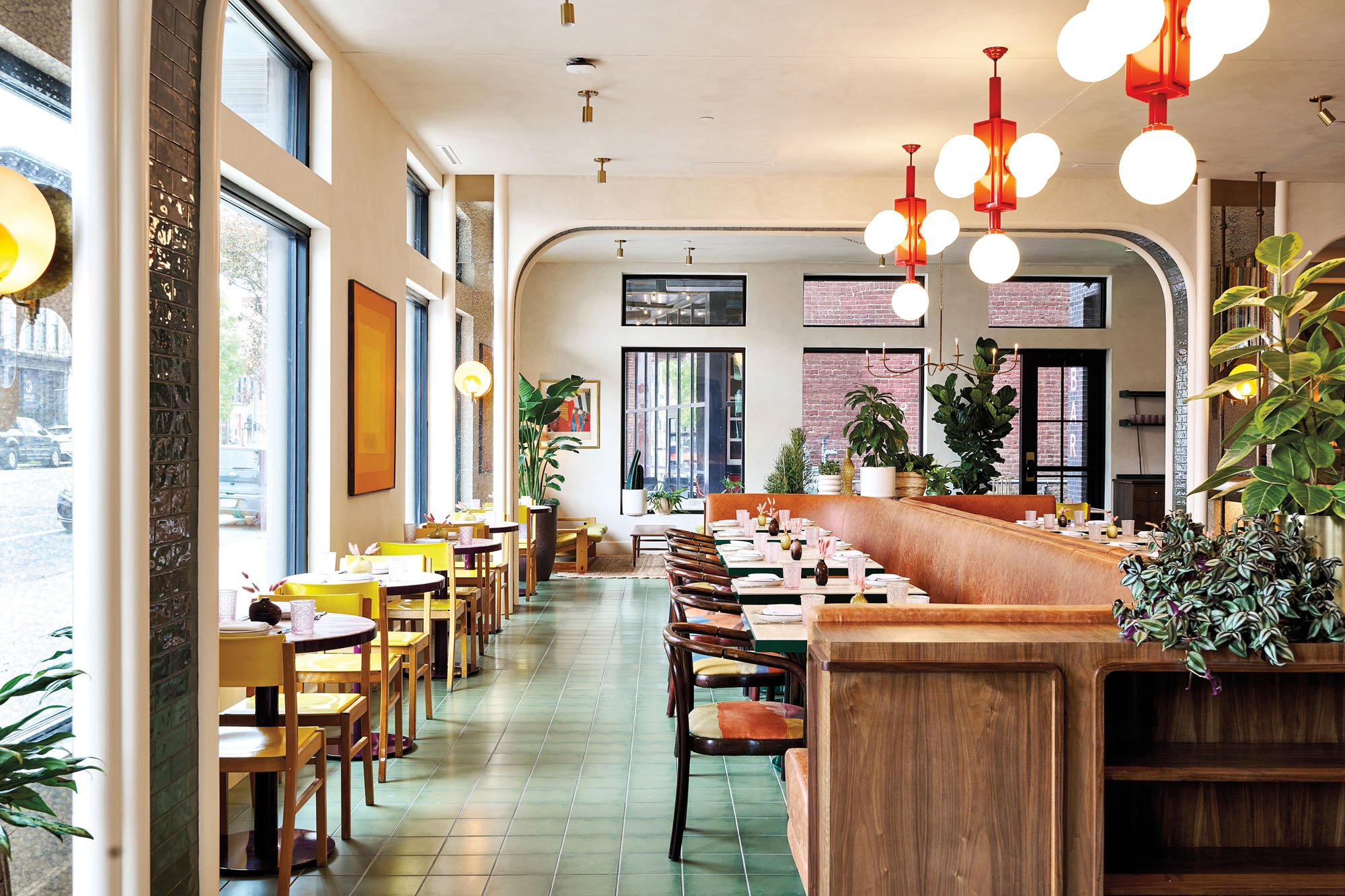 September 20, 2023
Hotel Genevieve Celebrates the French and the Feminine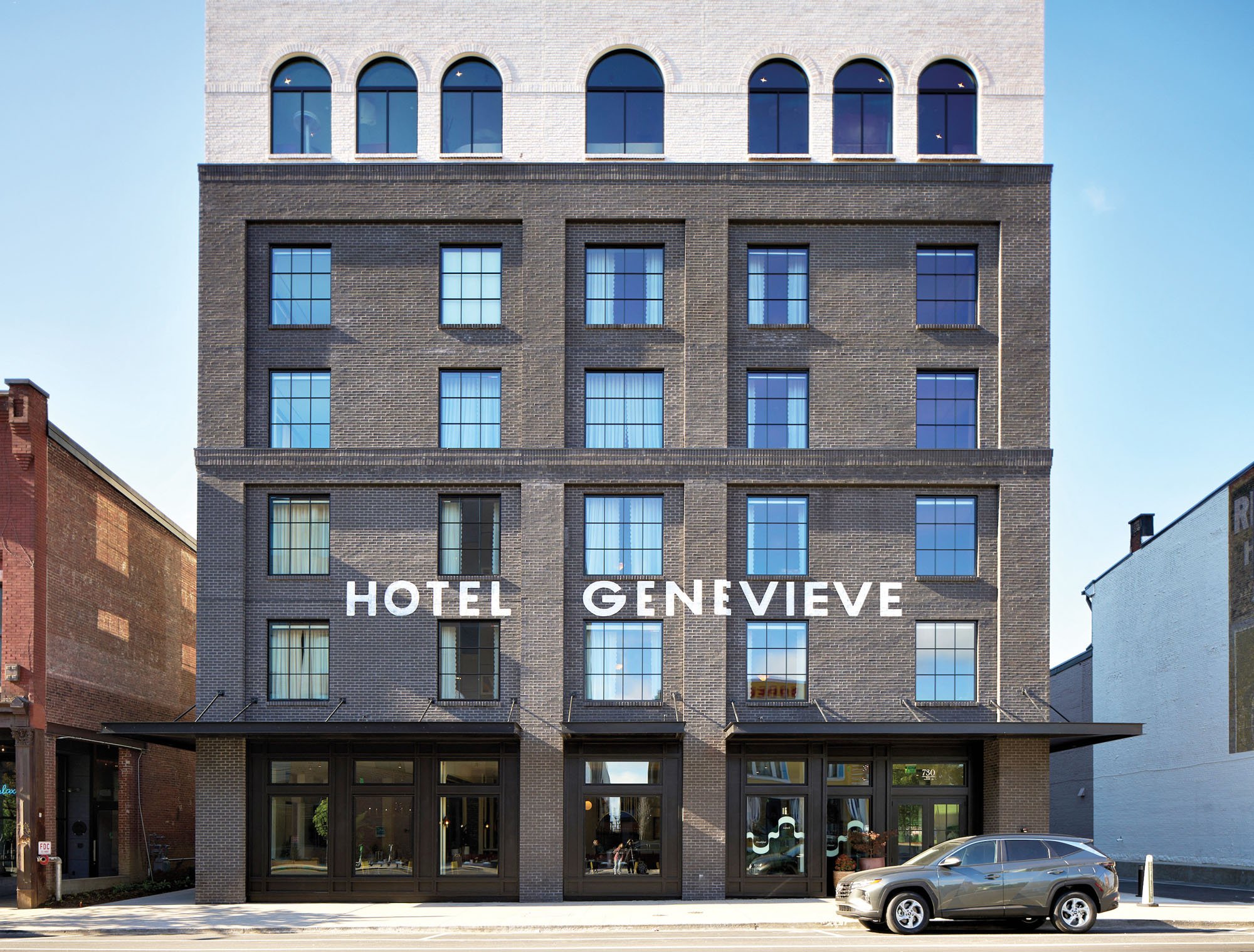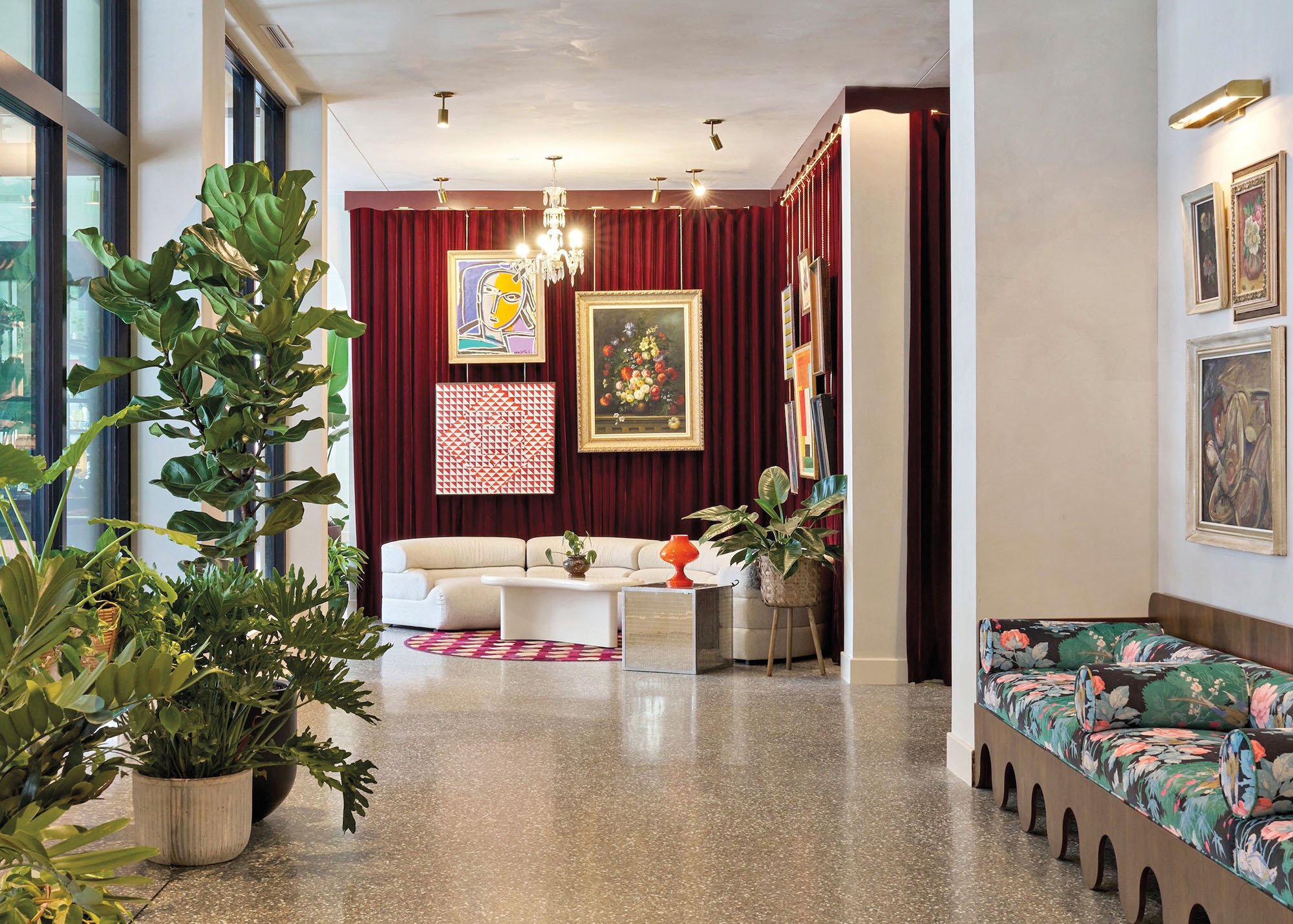 Every aspect of the hotel's design is inspired by history and deeply rooted in local culture. "When we first visited Louisville, we were struck by the plethora of really beautiful, masculine spaces—and the lack of feminine counterparts," says Tenaya Hills, senior vice president of design and development at Bunkhouse. "We pulled from the city's heritage of opposites: It's named for King Louis XVI of France, but it's a decidedly American city."
A reference to the city's French origins, the hotel is named after the patron saint of Paris as well as a regional type of limestone, also called Saint Genevieve, which plays a key role in the production of bourbon. Genevieve's influence shines throughout the hotel, from the rounded archways to the antique, French-inspired touches, while elegant architectural details reference the city's namesake, King Louis XVI.
---
More from Metropolis
---
Rooms feature zines made in collaboration with local creative studio Zimmer-Design as well as artwork from Wheelhouse Gallery. Kentucky's rich history of quilting is also showcased throughout the hotel, with the help of local, women-run nonprofit Anchal Project (which specializes in sustainable design and textiles). Several artworks, as well as a custom carpet in the lobby's main corridor, pay homage to the region's classic quilting motifs, and most rooms feature pillows made of upcycled vintage quilts from Psychic Outlaw.
The guest rooms feature shades of vibrant blue, warm terra-cotta, and glowing goldenrod yellow on walls, carpets, and even ceilings. There's a playful mix of furniture, including a custom ivory console by ROHE. The console's curves are echoed in the bathroom vanity, crafted from cultured marble made from a mix of marble dust left over from the '60s and '70s. "We wanted to do a new play on an old material. It felt like a fitting way to take the 'stone' culture of Louisville to a new level," says Hills.
The hotel's four distinctive food offerings, conceived by culinary director Ashleigh Shanti, serve up Southern classics filtered through the star chef's distinctively African-American tastes. Ground-floor restaurant Rosettes (named after a shade of ribbon won in horse races) is a lively, rustic spot inspired by Parisian brasseries as well as Shanti's Appalachian background. Rooftop lounge and venue Bar Genevieve provides stirring views of the city lights on the Ohio River, with 2,700 square feet of seating beneath a grand chandelier sourced from Olde Good Things.
Mini Marché offers handmade goods from local artists and various grab-and-go food options. "Think 7-Eleven run through an Andy Warhol filter," says Hills. And tucked behind Mini Marché is the speakeasy-like entrance to the hotel's not-so-well-kept secret: an intimate bar called Lucky Penny, which serves cocktails and snacks late into the night. Lucky Penny's vibey design creates a fizzing contrast to the rest of the hotel's historical charm, but its glitter and glam are also rooted in local pride: It's a subtle nod to Louisville's claim to fame as the home of the last operational disco ball factory.
"Louisville is so dynamic," concludes Hills. "But many places here feel masculine and heavy. Considering the location and the building itself, we decided to play with that dichotomy. Why not make this a feminine, rich space? We wanted to create something that represented and celebrated the lineage of Louisville's women as well."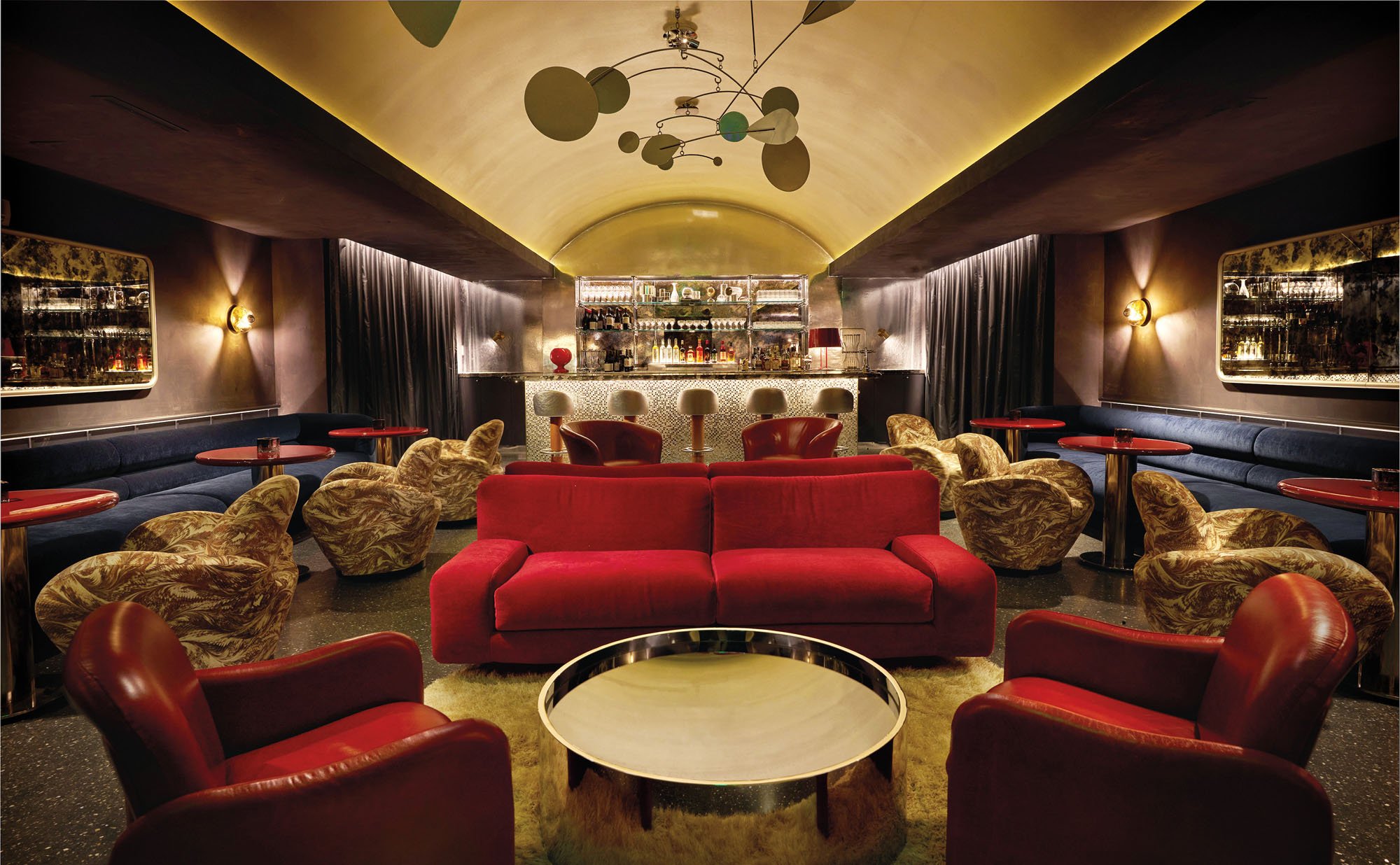 Would you like to comment on this article? Send your thoughts to: [email protected]