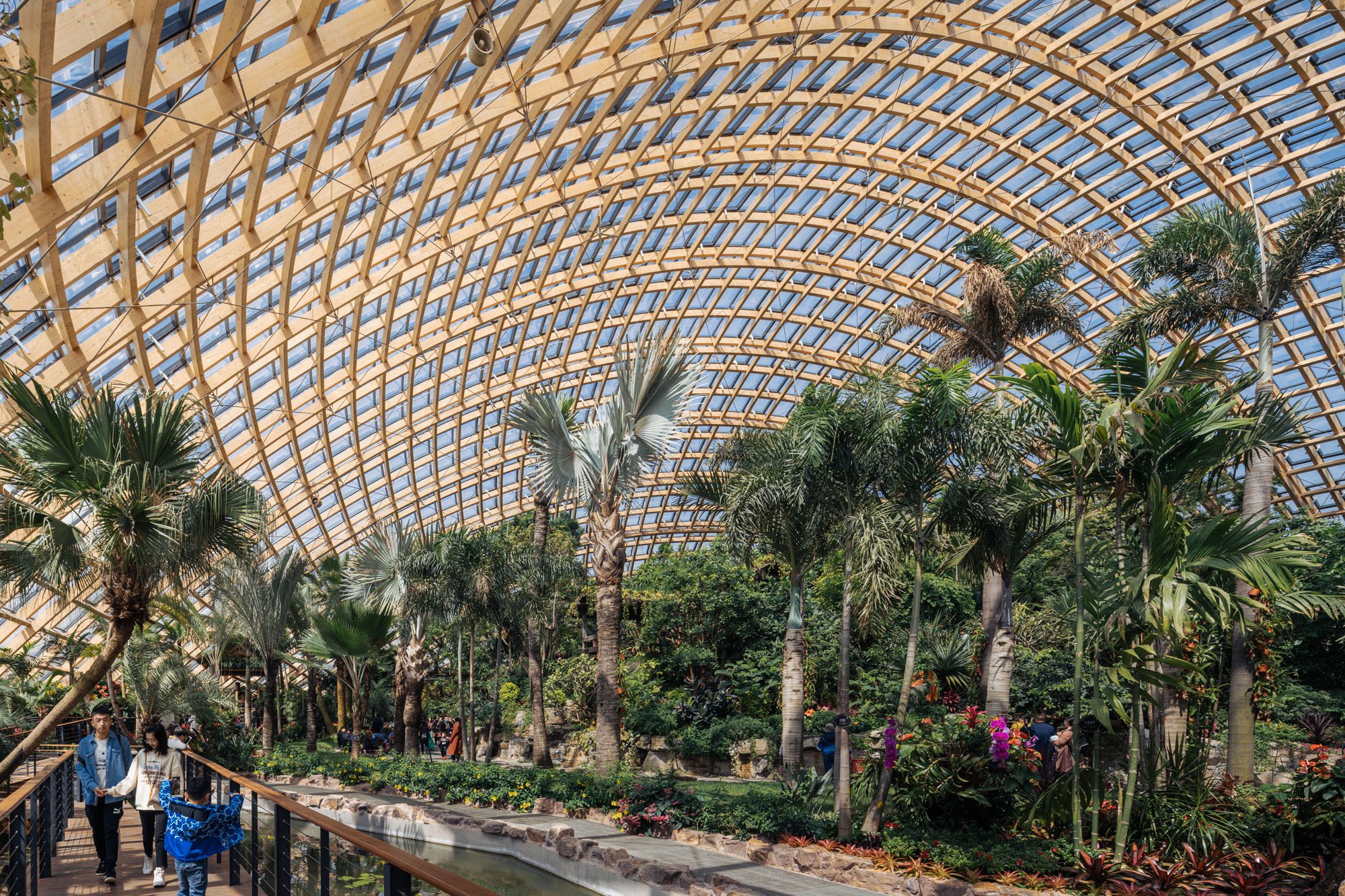 August 4, 2022
In Taiyuan, a Coal Mine Is Transformed into a Botanical Garden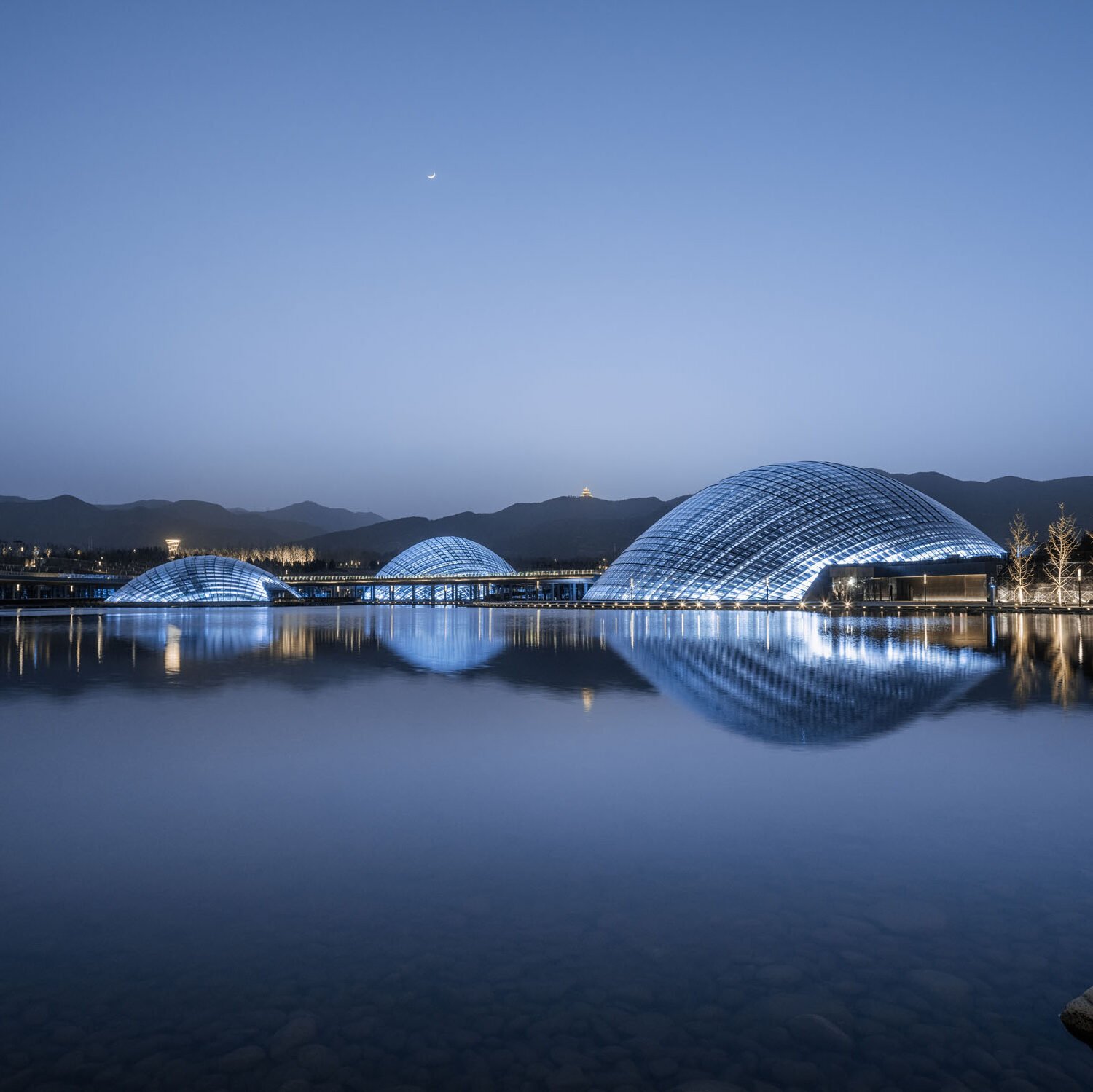 "My sneakers were just colored black," said DMAA founder Roman Delugan recalling his first encounter with the soil of the partially coal-mined site, before adding that China has a tremendous pent-up demand for ecological architecture.
Delugan explains that for all newly constructed parks, the Chinese building code requires that three percent of a project's area be architecture while emphasizing that sustainability and renaturation were critical topics with the client.
---
More from Metropolis
---
DMAA's concept augmented an already existing landscaping plan delivered by a local firm and balances the four key elements in traditional Chinese gardens: water, rock, plants, and architecture.
The complex includes a trio of glass greenhouses sheltering tropical, dessert and aquatic plants, a bonsai museum, research center, visitors center, and a restaurant.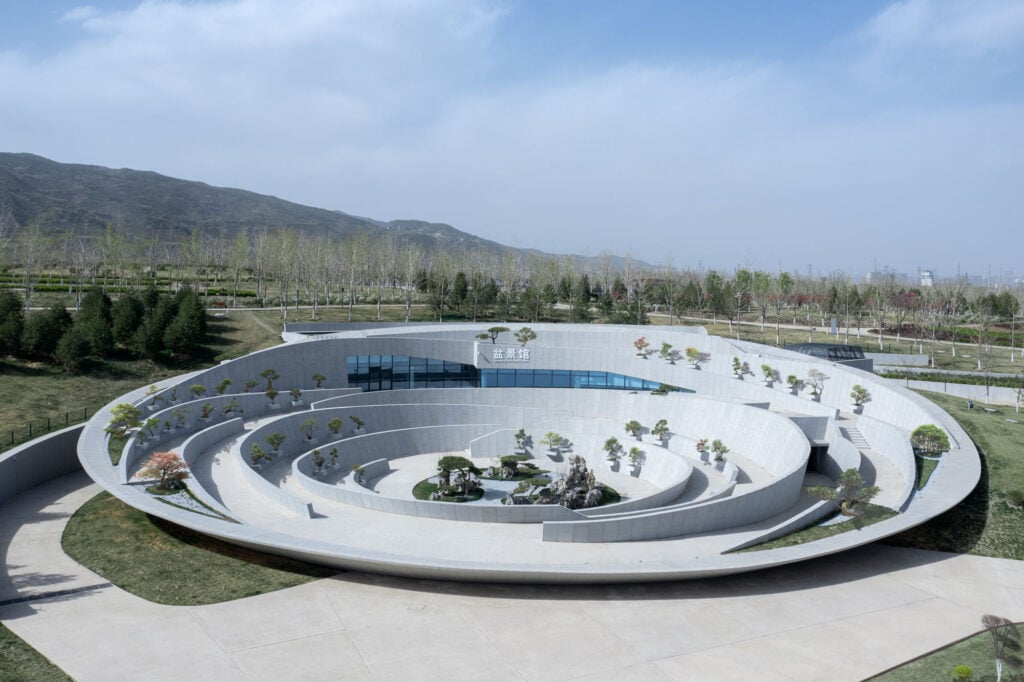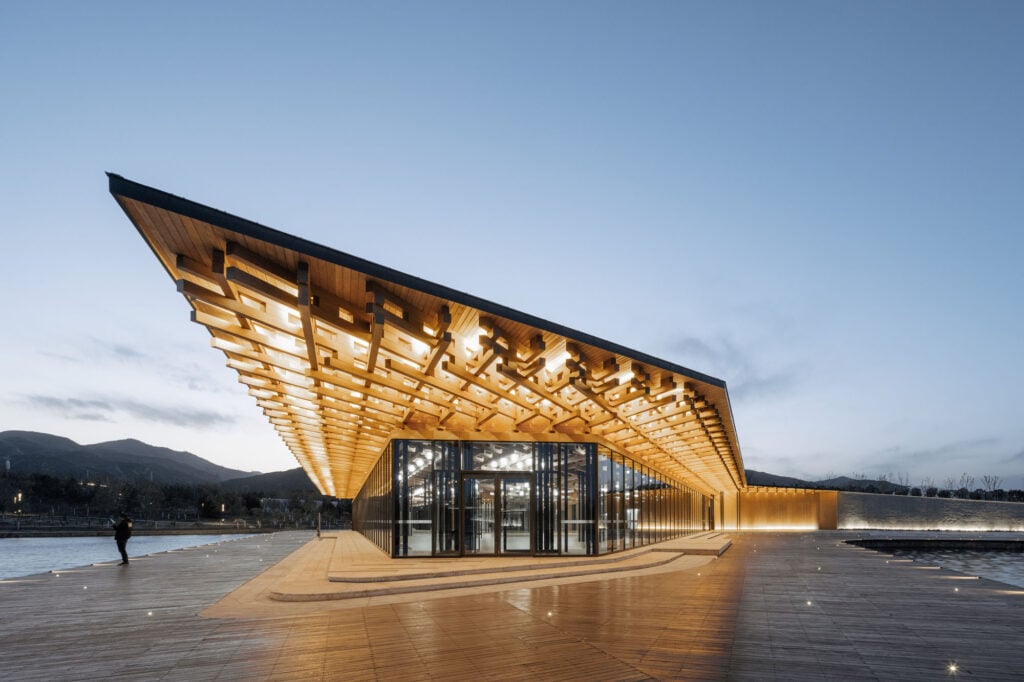 The entrance building leads visitors via an open stair that passes through a horizontal circular opening resembling a moon gate—a classic Chinese garden feature—onto a vast roof terrace. The cantilevered viewing platform soars above the lake at the park's heart and directs visitors toward the three greenhouses.
The construction of the conservatories required the design team to pool know-how in structural integrity, glazing, energy design, and thermal performance. The dramatic dome-shaped buildings range from 141 feet to 312 feet in diameter and from 39 feet to 98 feet in height and consist of nearly 2,400 double-curved, glue-laminated spruce wood beams.
Two beam layers in the longitudinal direction and one layer cross-wide, braced with post-tensioned cables, form a lattice. The primary beams are tightly spaced on the base's north side and fan out across the domes' surface towards the south. This layout creates a structurally varied translucency that optimizes the solar gain through double-curved glass panes. At the floor level, the timber beams connect to steel assemblies that are welded to steel plates cast into the concrete foundation.
Delugan says that static conditions influenced the choice of the glasshouses' form. "An arch construction presents the simplest and most economical option to bring the forces back to the ground," he explains.
Contrary to the glasshouses, the tea house restaurant draws on traditional Chinese wood roof structures, which play with the strength of piled and interwoven load-bearing layers and create steps and scale by adding or removing layers. The two-way lattice structure thickens from three layers at the roof edge to nine layers at the central light well.
Aside from the historical tradition and the sustainability factor, DMAA chose timber due to its adaptability to geometric demands, structural flexibility, and natural aesthetic.
"Back then, the Chinese government also provided a ten percent subsidy for timber constructions," he says about the economic advantages of using wood.
However, the Austrian architect, who has been traveling through China for over 20 years, doesn't measure the botanical garden's success quantitatively but in philosophical terms.
"Convincing people to think more ecologically was the most satisfying aspect of this experience," he says.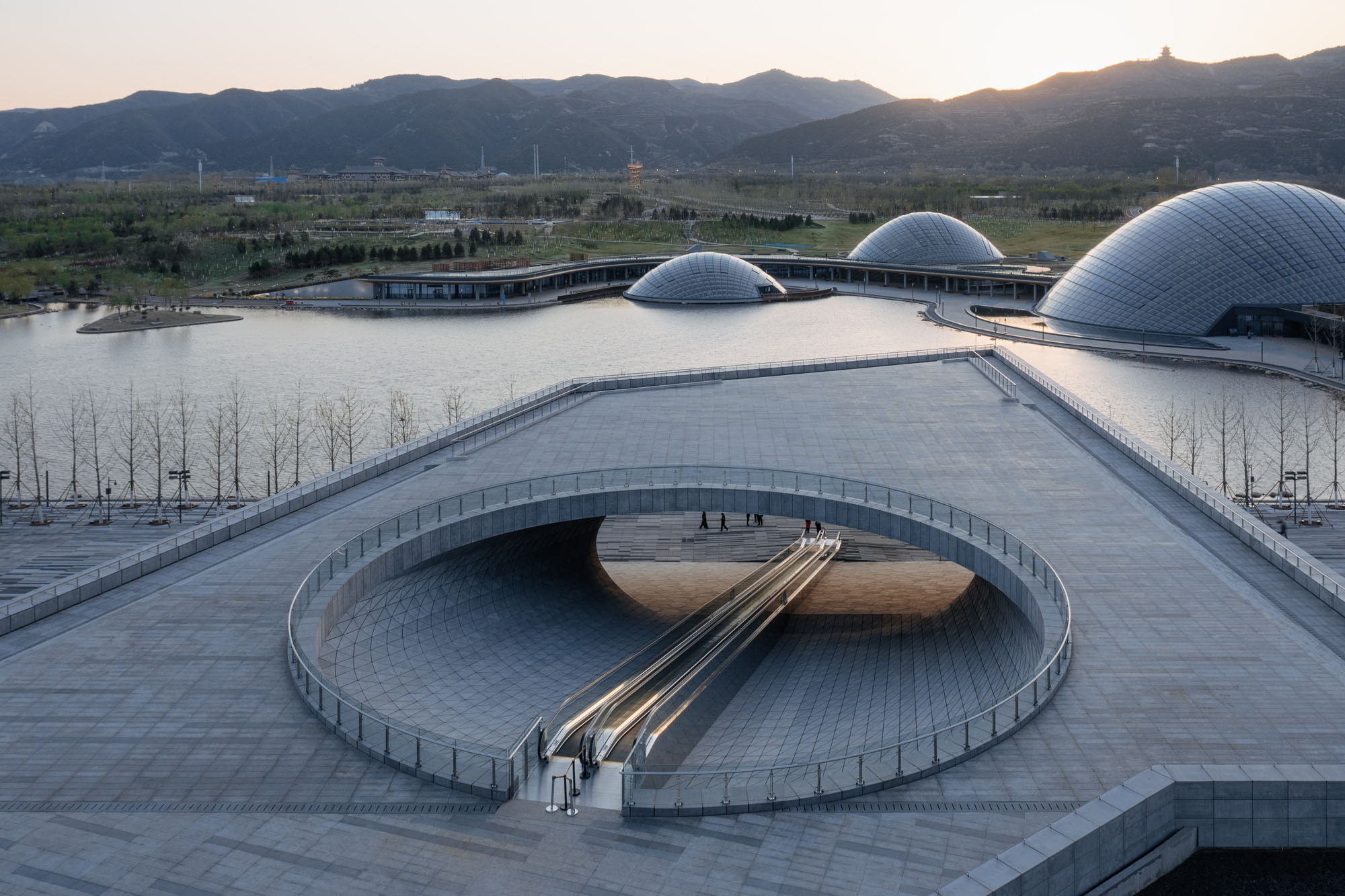 Would you like to comment on this article? Send your thoughts to: [email protected]