September 18, 2023
Lake|Flato Architects Reinvents its Main Office
In downtown San Antonio, a 1920s-era car dealership–turned–law office–turned–architecture studio serves as Lake|Flato's answer to the post-pandemic return-to-work problem. The local firm has transformed its existing headquarters building into its dream workplace, enticing employees back to the office with outdoor space and flexible design.
"We wanted to make the office so wonderful to work in that we ultimately get people thinking, 'Why would I stay at home?' " cofounder Ted Flato says. One highly visible perk is a newly created courtyard that was once the auto dealership's service center. Now staff eat at tables under the shade of a pavilion they designed.
Designers everywhere recently have struggled to achieve a similarly enticing workplace, but Lake|Flato's project leaders Jamie Sartory and Evan Morris say they started imagining the future of this one about four years before the COVID-19 shutdowns of 2020.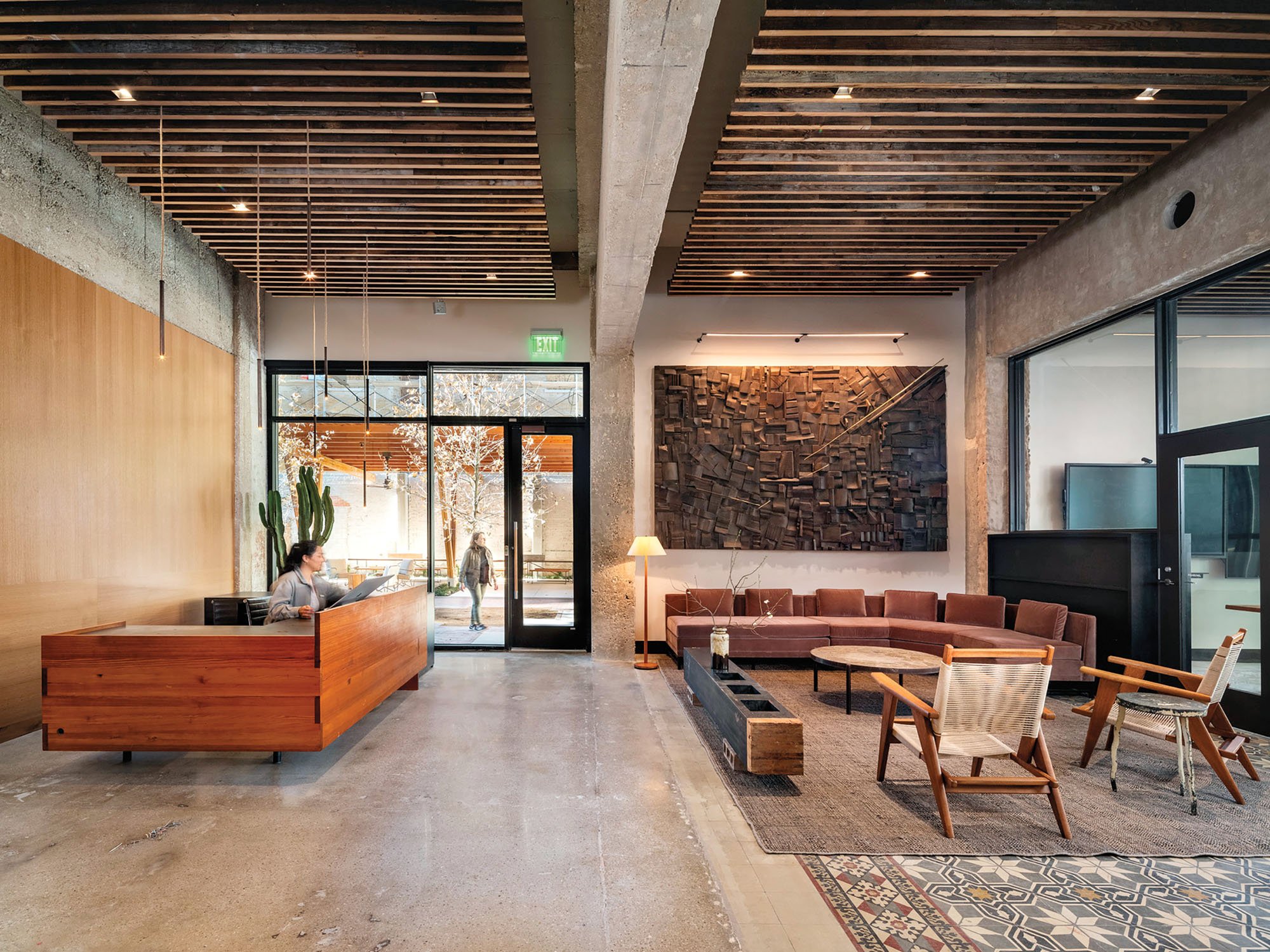 When it became apparent they would be home longer than expected, the firm committed to an overhaul of the 22,545-square-foot building it has called home since 1984, when Ted Flato and cofounder David Lake set up shop on the second floor. They kept the historical facade of the old service center and removed the roof, creating the new courtyard that also serves as an outdoor living room and the building's main entrance. "We have always encouraged our clients to have people enter through nature, so we had to do that ourselves," Sartory says.
---
More from Metropolis
---
On the second floor, in the main work area, the firm kept its existing open floor plan and focused on adding better acoustics and different kinds of meeting spaces with varying degrees of privacy, including individual rooms for Zoom calls.
One of the biggest changes—which sparked a lot of chatter during the planning workstations. Sartory notes that not sitting next to the same people every day means younger staff are interacting with more tenured professionals in ways they might not have otherwise. Flato, who once had a separate office, reserves a desk just like everyone else. He says it's one of many welcome changes: "We used to have paper everywhere, and some of it would go back decades. All that has gone away. Everything's electronic now. It's fantastic."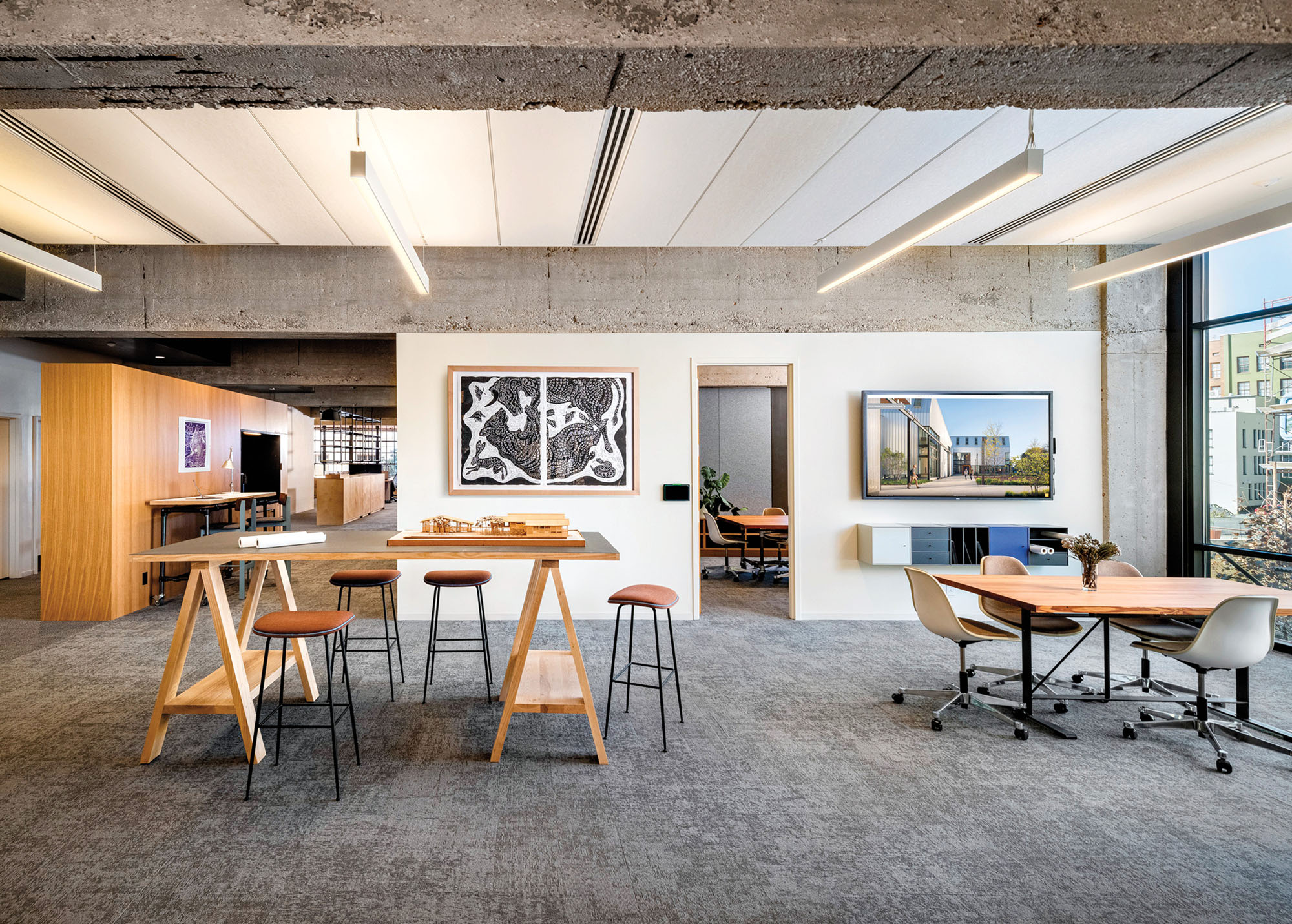 Not having assigned desks also allows the cofounders to welcome more employees without expanding the office footprint. People can still work at home up to half of the week, but Morris and Sartory say that in the three months since they've officially moved into the renovated space, everyone has felt the benefits of being back in person. "It's amazing that you don't have to fly across the country to have a meeting; it's good for us, it's good for our time, it's good for the environment, but at the same time, we don't want to only communicate digitally," Morris says.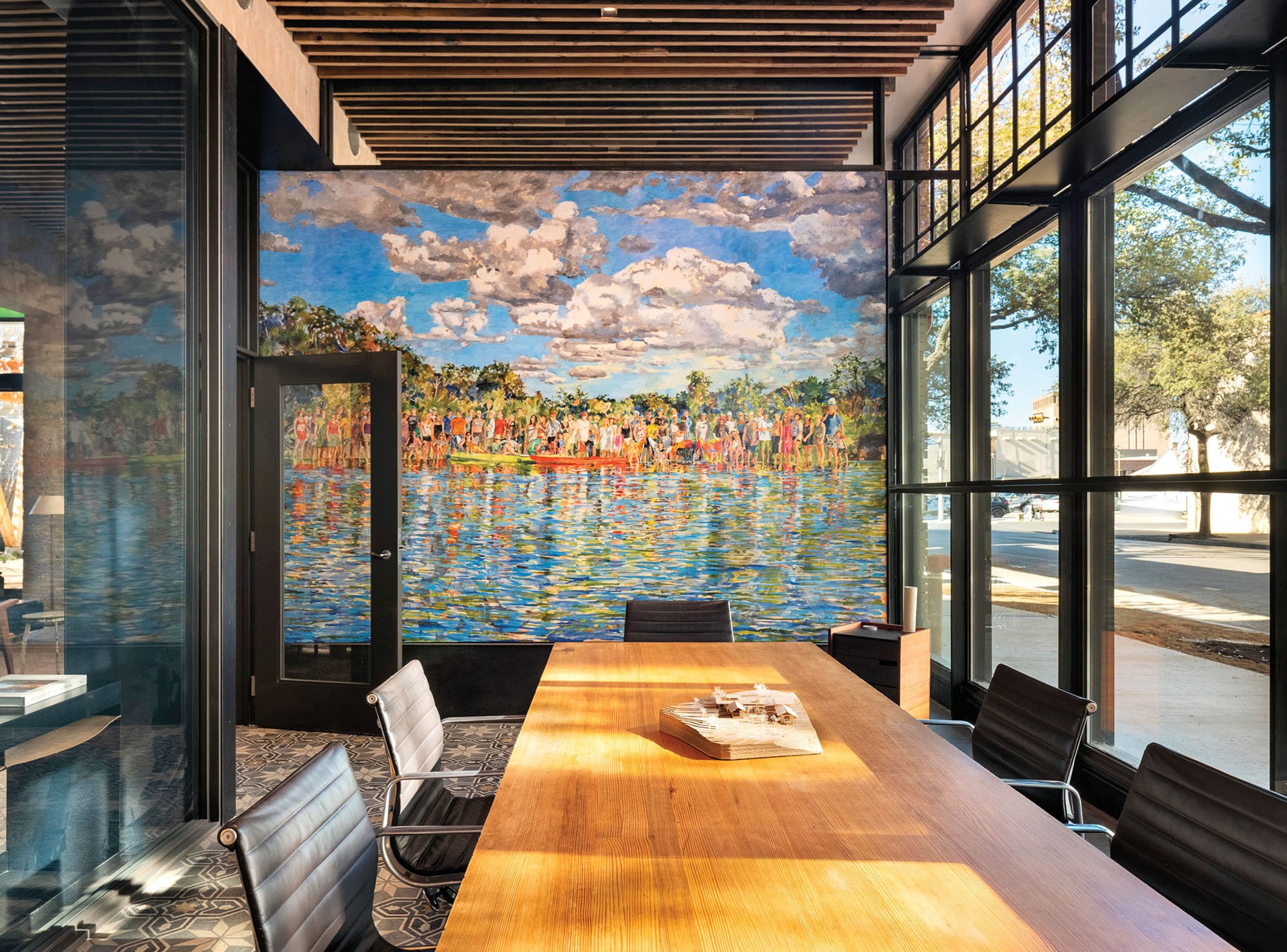 They recall that as the pandemic waned, colleagues found themselves looking for other excuses to gather. During the last stage of the build, Flato hosted a hands-on workshop in the temporary office to show the team how to weave rope on some old metal chairs that they planned to reuse in the new courtyard, a skill his dad taught him when he was growing up on the Texas coast.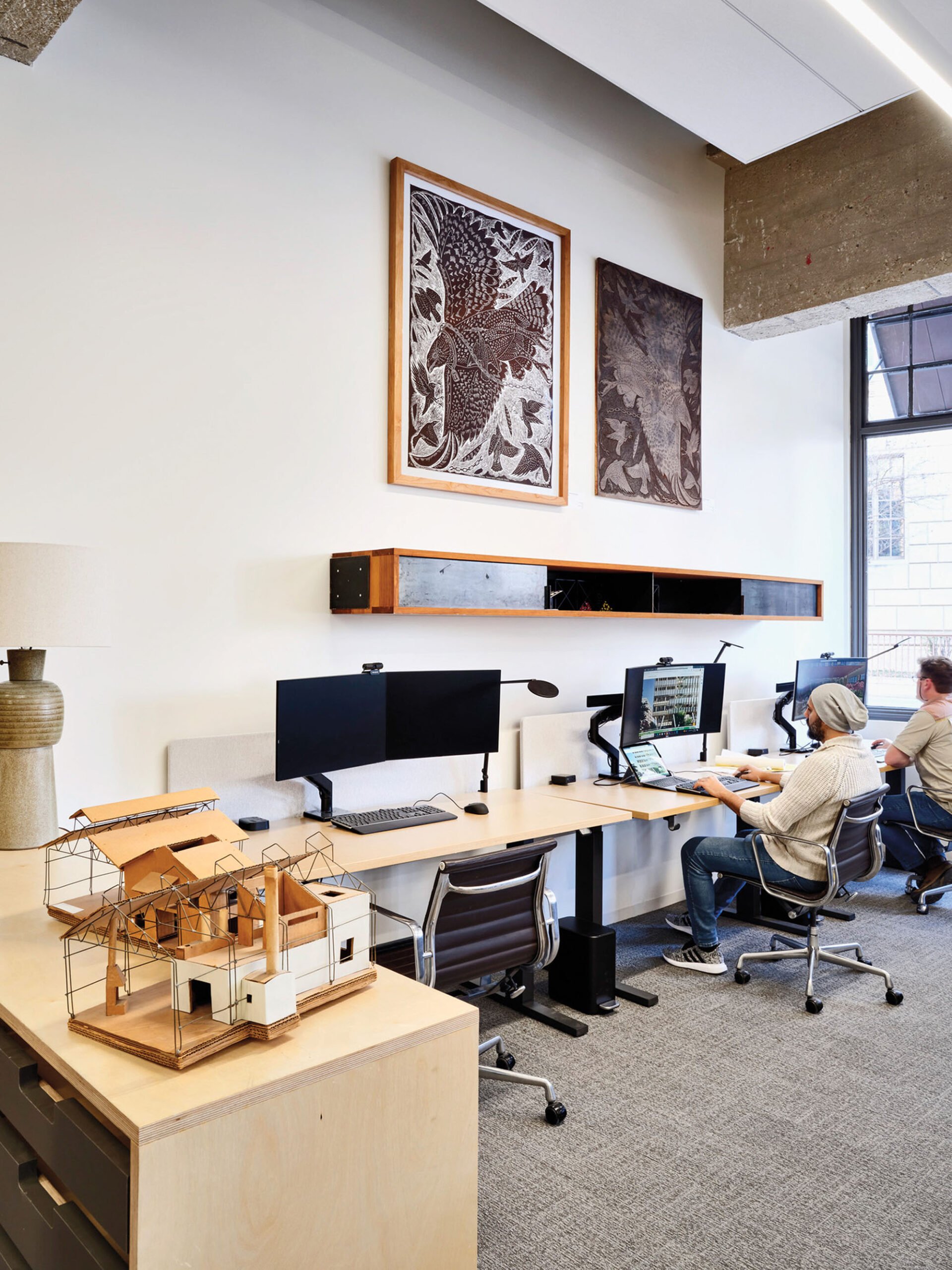 "It's amazing to take the same [place] you've been in forever and clean it up," Flato says. "COVID was marvelous to get people to figure out how to work at home. But this place has its own bubbly personality. All the texture comes from the people in it."
Would you like to comment on this article? Send your thoughts to: [email protected]