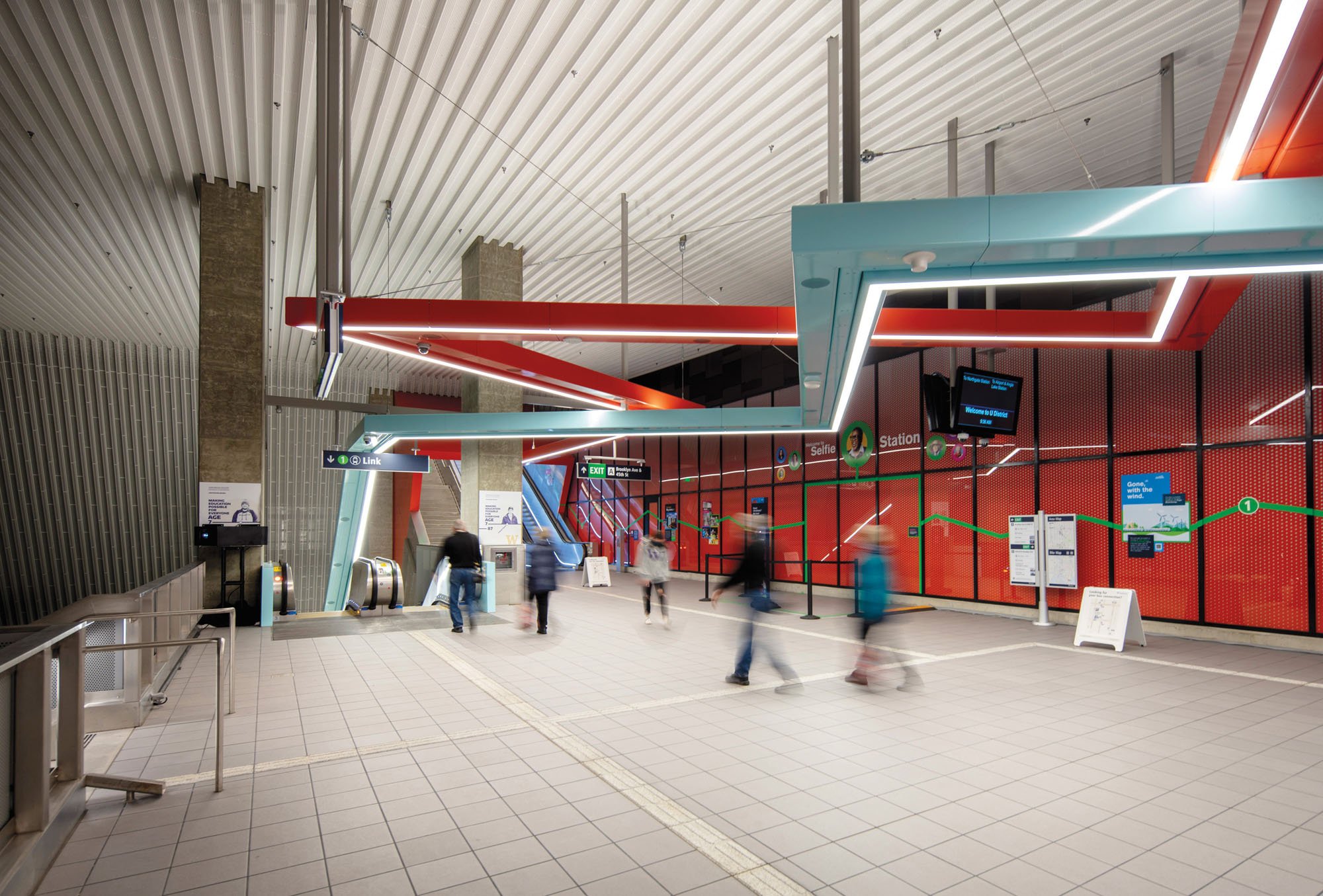 January 28, 2022
A Light Rail Station Brings Greater Accessibility to Seattle Commuters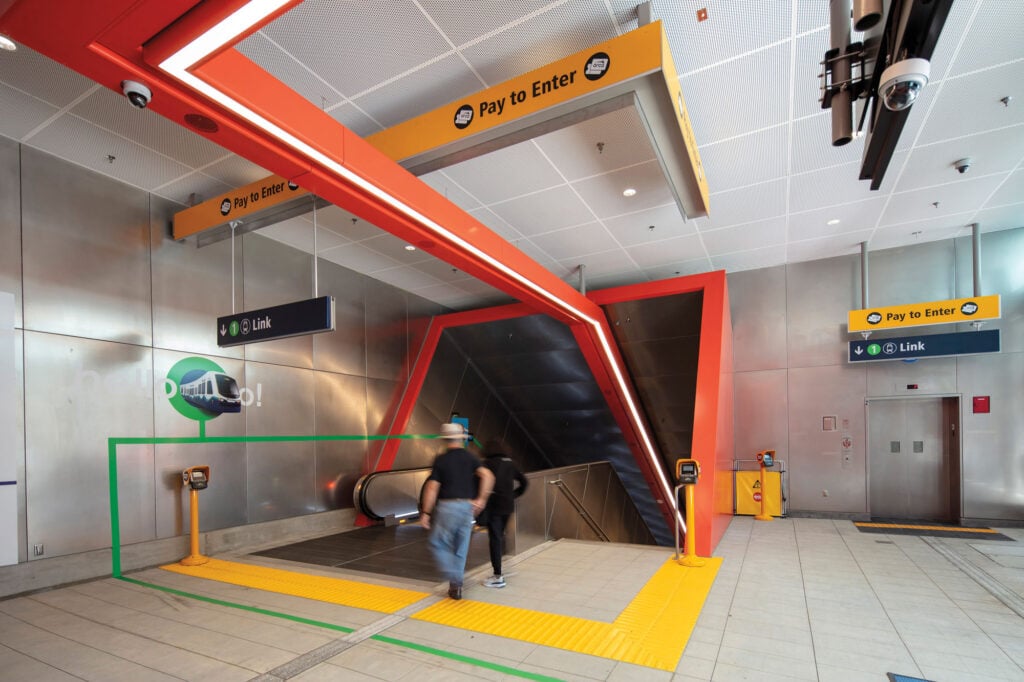 The grand open volume is intersected by an intermediary landing that hovers above the platforms, connecting via an open stairway and a pair of color-coded escalators. Video artworks by Seattle-based Lead Pencil Studio face the platforms, helping dignify and humanize the below-ground space. According to Sound Transit, the new line is expected to host 49,000-plus riders per day later this year, and a future high-rise transit-oriented development is planned for construction atop the station.
"It's a noble thing to contribute to making this a first-class experience for everyone," says Reddington.
Would you like to comment on this article? Send your thoughts to: [email protected]
Latest
Viewpoints

Behind the Scenes of Hollywood

A new South Florida exhibition celebrates the value and artistry of the lifelike artwork behind some of Hollywood's most beloved movie scenes.

Viewpoints

Lessons From Leedy

A retrospective on the career of Florida architect Gene Leedy is a revelation of midcentury modernism.