January 28, 2022
A Light Rail Station Brings Greater Accessibility to Seattle Commuters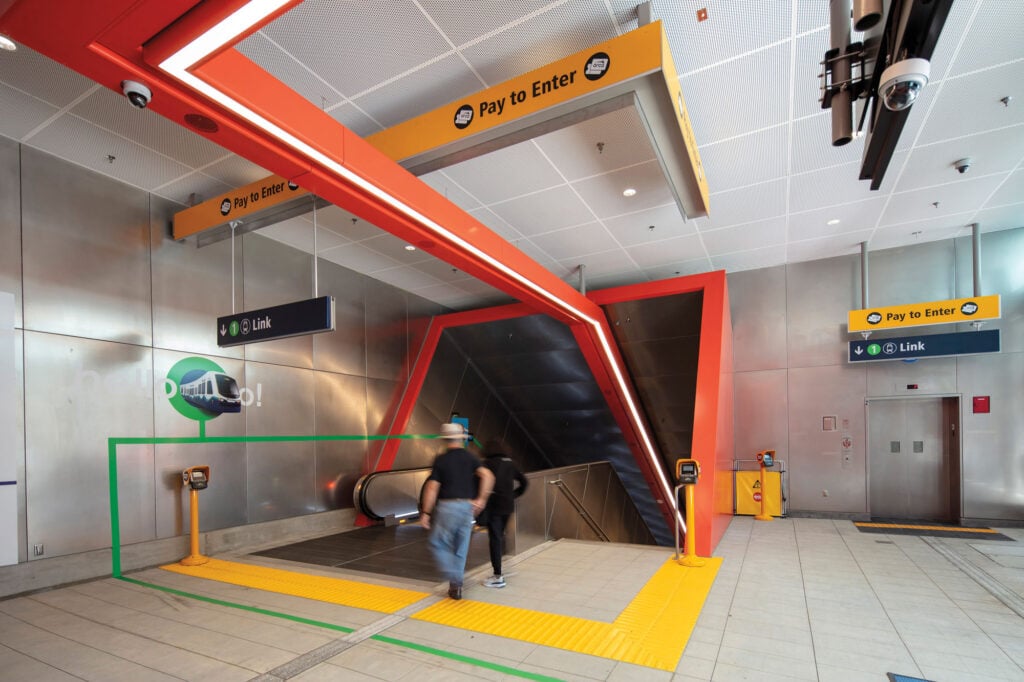 "It was important that this station belong to the whole community, not just the university," says Mark Reddington, LMN design partner, "so we had to invent two new colors nobody had seen before." The scheme is becoming a sort of neighborhood regalia, with businesses adopting the blue and orange for street furniture, for instance. 
---
More from Metropolis
---
The grand open volume is intersected by an intermediary landing that hovers above the platforms, connecting via an open stairway and a pair of color-coded escalators. Video artworks by Seattle-based Lead Pencil Studio face the platforms, helping dignify and humanize the below-ground space. According to Sound Transit, the new line is expected to host 49,000-plus riders per day later this year, and a future high-rise transit-oriented development is planned for construction atop the station.
"It's a noble thing to contribute to making this a first-class experience for everyone," says Reddington.
Would you like to comment on this article? Send your thoughts to: [email protected]