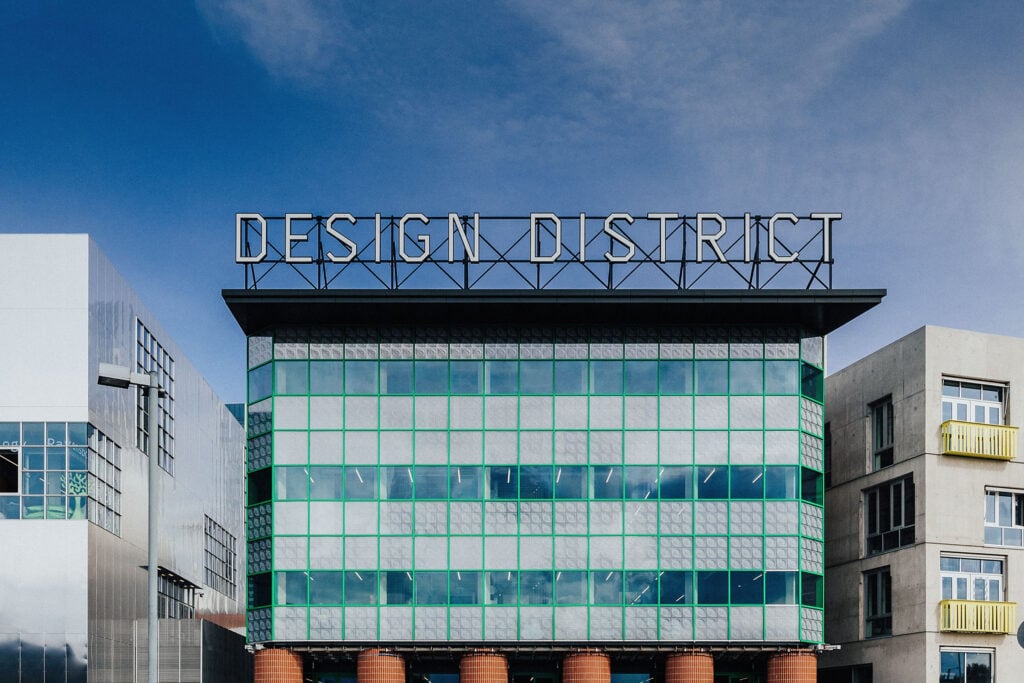 October 1, 2021
With Affordable Space, London's Design District Aims to Kickstart the Creative Economy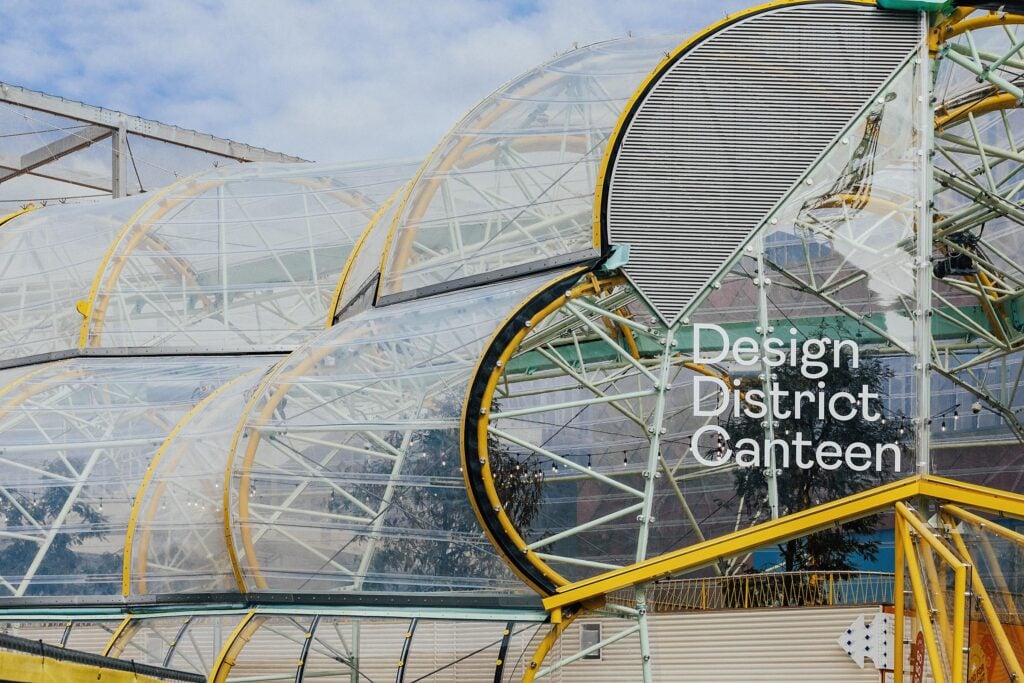 "We wanted complexity, we wanted a piece of city—something permeable and open to the public," says Hannah Corlett. Her studio HNNA developed the master plan and is one of the architects.
Corlett's blueprint dissected the 150,000-square-foot area into four groupings of four structures, connected by shared outdoor spaces and a central courtyard. Each of the eight architects, including 6A Architects, Adam Khan Architects, Architecture 00, Barozzi Veiga, David Kohn Architects, HNNA, Mole Architects, and SelgasCano, created two non-adjacent buildings. The practices developed their predetermined spaces in isolation, delivering on a brief prioritizing low-cost, immersion, and productivity.
Design District provides a vital contribution to the employment floorspace for London's newest community. The Greenwich Peninsula project covers the capital's largest single urban development and transforms a former 79-hectare industrial site by regenerating 150 acres of land, creating seven walkable neighborhoods, and providing 17,500 new homes, 30 percent of which will be dedicated to affordable housing.
However, reasonable rents also matter in business. "We recognize the value in having secured an affordable space in a city which is becoming increasingly and devastatingly expensive," says QUEERCIRCLE founder Ashley Joiner, highlighting the predicament London's creative entrepreneurs are facing.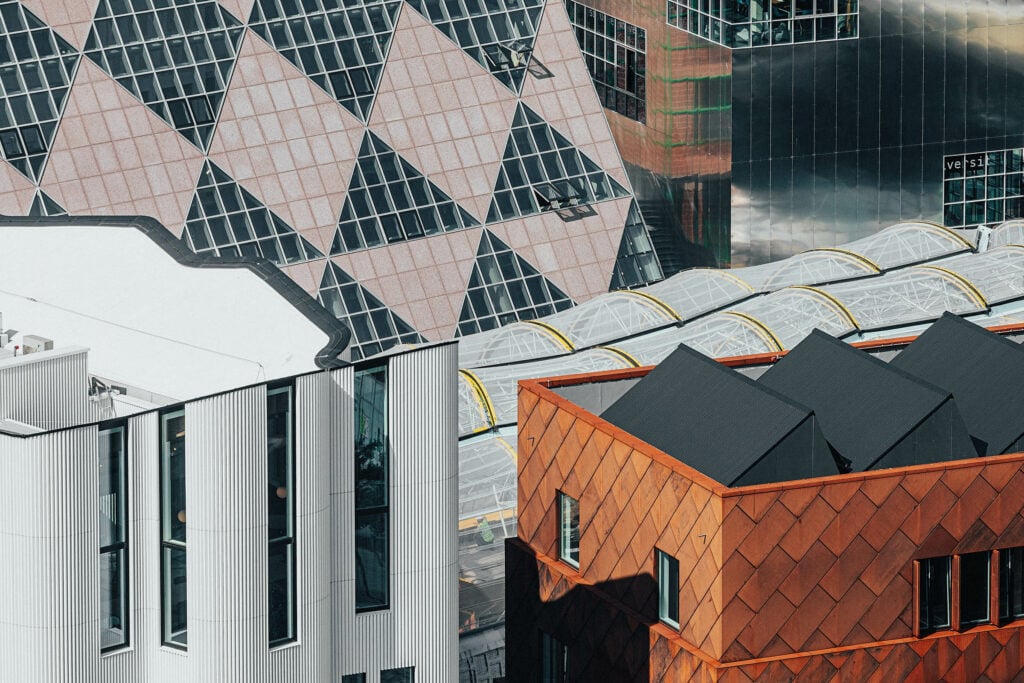 Joiner opens a space for LGBTQ+ artists in one of the David Kohn Architect buildings, which are described as a pair of miniature glowing palazzi. The houses feature red masonry bases and green gridded glazed facades. An illuminated rooftop sign on the entrance-facing building lets visitors know just where they are.
While Kohn focused on a classical theme, contemporary American artist Richard Artschwager's Formica sculptures inspired 6A Architects. Their buildings are slanted back on one side, playing with volume metrics, reducing the expensive skin element to deliver on budget.
Nearby, SelgasCano's airy and transparent Canteen building with trees running through it visually merges indoor and outdoor. The caterpillar-shaped metal structure that glows at night adds a buzz of sociability suited to communal dining.
Occupying a four-story building by Barozzi Veiga, Ravensbourne University opened the Institute for Creativity and Technology as a career launchpad.
"The pedestrianized setting, thoughtfully created and interconnected public space and close proximity to a wider lifestyle and attractions also gives it a town-like feel and real sense of place where our students and partners will enjoy spending time," director of postgraduate studies Paul Sternberg says about Design District's ambiance.
Sternberg highlights what Corlett aims to achieve by challenging homogeneous master plans that look like they're all by the same author. She hopes that Design District creates a dialogue about the way cities are designed.
Would you like to comment on this article? Send your thoughts to: [email protected]