December 1, 2017
Metropolis Holiday Gift Guide 2017: Read
While you deck your halls, may as well take the time to deck your coffee table with one of these fabulous design and architecture books. 
While you deck your halls, may as well take the time to deck your coffee table with one of these fabulous new design books. Though each of these volumes features magnificent works of architecture and design, each beautifully-illustrated tome is a work of art in its own right.
Paula Sher: Works, $88
Though her name may not be a household staple, the work of legendary graphic designer Paula Sher is both ubiquitous and inescapable. Over the course of her four-decade career, Sher has created the identities for companies ranging from Tiffany & Co. to Shake Shack. This new volume published by Unit Editions is the most comprehensive collection of her work to-date, chronicling her designs for the music industry (her album art for Wilbert Longmire's 1978 record Sunny Side Up is shown above) to her 25 years of work for Pentagram. This book, a run of only 2,000 copies, is a staple for any graphic design junkie's library.
---
More from Metropolis
---
SuperDesign: Italian Radical Design 1965-75, $50
During the '60s and '70s, Italian design got delightfully weird. Coat racks became cacti, seating resembled wedges of cheese, and sofas took the form of a red pair of lips. The New York gallery R & Company recently mounted a show devoted to the Italian Radical Design movement. The accompanying catalogue, published by the Monacelli Press, plumbs this movement even further, featuring interviews, never-before-seen photography, and images of original drawings.
Items: Is Fashion Modern?, $45
This fall, MoMA put on its first fashion-focused show in 70 years. For the show, Items: Is Fashion Modern? curator Paola Antonelli and her team selected 111 "items" that shaped the course of modern fashion—from the Wonder Bra to the Burkini. This catalogue compresses the exhibition into 288 pages, featuring all of the 111 selections in alphabetical order accompanied by delightful photographs and an introductory essay by Antonelli.
The Moderns: Midcentury American Graphic Design, $55
Of this encyclopedic tome of midcentury design in the U.S., Michael Beirut said, "It's almost as if you had downloaded my brain and retro-engineered a book where I would just plotz over every single illustration." We would plotz too. Comprising more than 60 designers, this book features some of the most important advertisements, posters, and illustrations to come out of the Post-War period, ranging from the work of famed figures like Massimo Vignelli to lesser-known artists like husband and wife duo Mary and John Condon.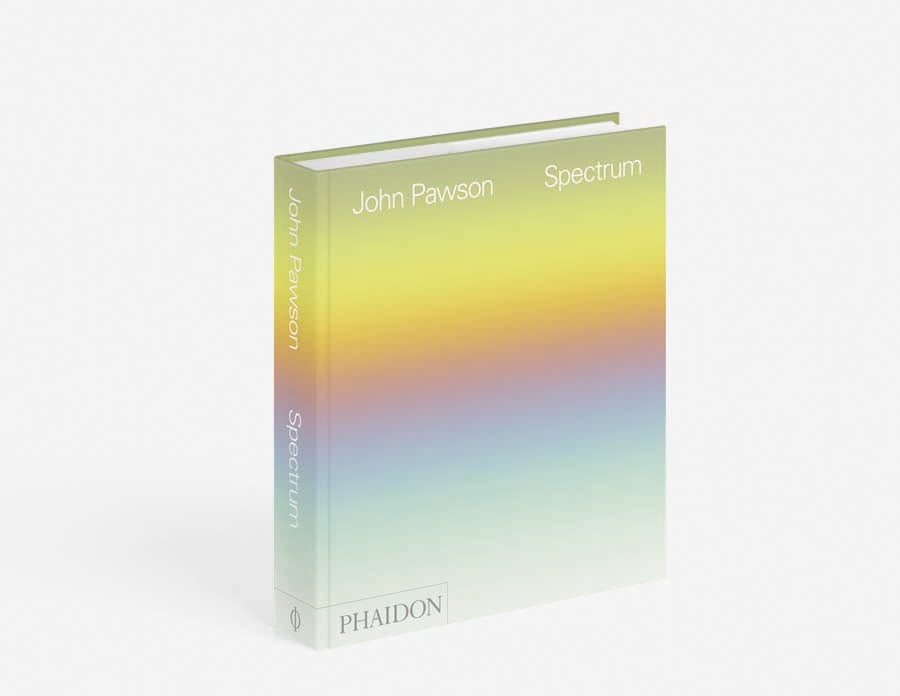 Spectrum, $59.95
Architectural designer John Pawson is known for his minimal approach to buildings, all of which employ a restrained material palette and rigorous modernist sensibility. Given a camera, however, and Pawson is a different sort of artist. In his photographs, color is his chief concern, each frame dominated by a single hue. Spectrum, published by Phaidon, showcases 320 of Pawson's images, which range from majestic images of nature to close-ups of building details. The book uses color as an organizing tool and each image is arranged by hue to form a mesmerizing rainbow-colored gradation. "The methodology that underlies the chromatic arrangement of these images embodies underlying truths about my preferences and working methods," Pawson writes in the book's introduction. "I am interested in the idea of a definitive act of curation."
You may also enjoy "25 Architecture and Design Books to Read This Fall."