June 17, 2022
The Largest Art Museum in Norway Is Now Open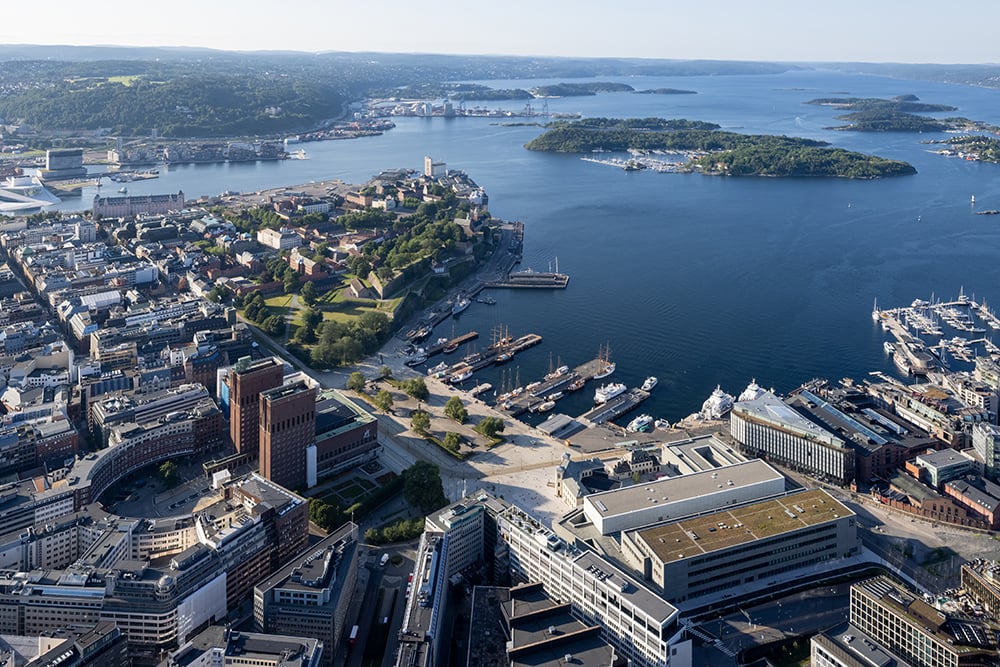 The harborside building was designed by architect Klaus Schuwerk of Kleihues + Schuwerk Architects, with a sleek, unobtrusive palette of natural materials that are intended to age well over centuries—oak, bronze, marble, and slate. The atmospheric exhibition design was the work of Guicciardini & Magni Architetti, complete with custom-made cabinets, roomsets, and furniture with integrated media displays. Environmental considerations shaped the design too: the museum says the structure will reduce greenhouse gas emissions by at least 50 percent compared to current building standards,in part through the use of a seawater pump and district heating.While the emphasis is on Norwegian objects, artifacts from elsewhere are interspersed to provide international context. A series of courtyards are dotted across the mass of the building providing glimpses of outdoor sculptures as one moves through the interior.
"We were four institutions with separate histories but now we have one museum that can tell the story of Norwegian art, design, and architecture," says curator Mai Britt Guleng. The team explored the existing collections to unearth themes, in addition to making 854 acquisitions between 2016 and 2021. The curatorial team also brought in loaned objects that tell the stories of the artists, designers, and architects that had been historically under-represented—whether because of discipline, location, gender, or ethnicity. In doing so, the curators are striving to paint a more complete and critical picture of the nation's cultural history.
---
More from Metropolis
---
"Several displays talk about cultural migration and how some cultures forcibly overpower others. For example, looking at how Sami people have been oppressed in Norway," Guleng says. Take Pile o'Sápmi, for example. The installation by artist Máret Ánne Sara made of reindeer skulls and bones is part of her response to a legal battle between her brother, a reindeer herder, and the Norwegian government, which ordered him to cull members of his herd to protect the Arctic tundra from "overgrazing."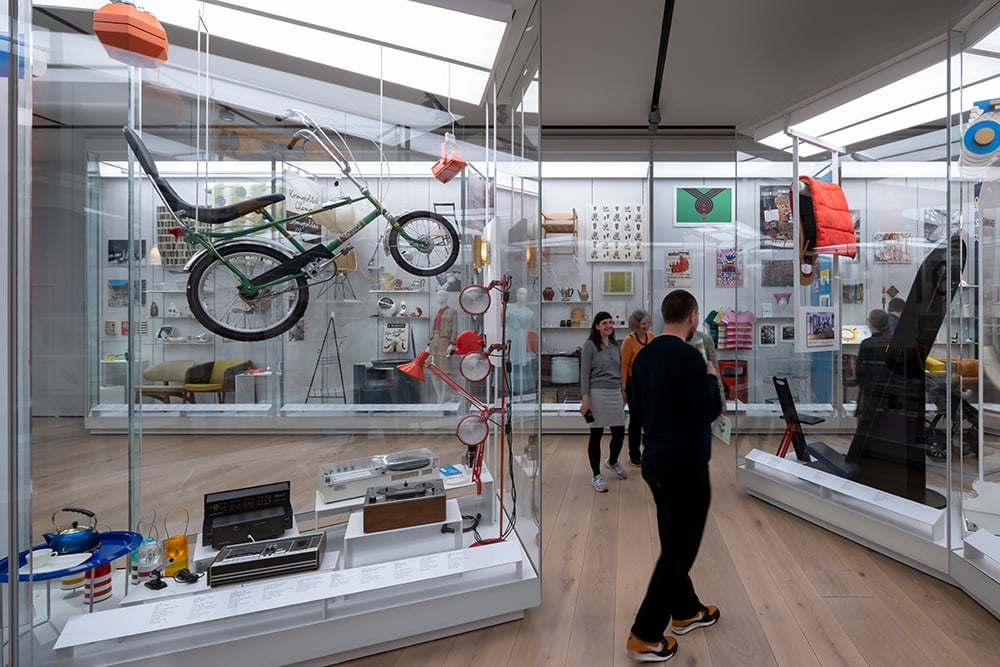 Thematically, industrial design has been a somewhat neglected field across the organizations so a third of the objects on display are new acquisitions, including Margarete Schütte-Lihotzky's 1926 Frankfurt Kitchen and a Norwegian telephone box.
The display on the uppermost floor is a temporary exhibition of work by 147 artists working across Norway, many selected through an open call. The intended result is the inclusion of artists who might otherwise not have been: Borgny Svalastog, for example, was previously best known for her textile works for churches, including clergical robes, and here shows pieces with an autobiographical emphasis. To further disrupt the potential biases of the curatorial team, one display was assembled by Curatron, a software that automates groupings of artists based on an anonymous system of peer evaluation and selection.
There is perhaps no straightforward answer to the question of what a national museum should be today but Guleng says there was an underlying ethos that guided this institution's work. "The common perspective was that the human being is in the center of art, design, and architecture, which is made for people and by people."
Would you like to comment on this article? Send your thoughts to: [email protected]