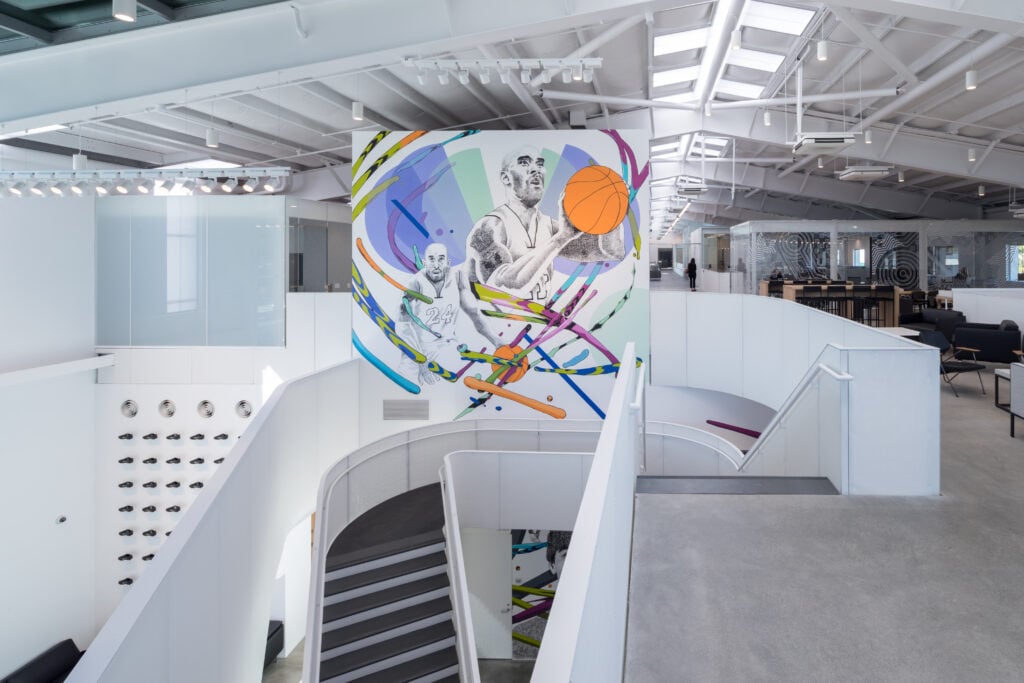 February 22, 2022
Nike Opens a Machine for Branding in Los Angeles
To streamline operations, the company hired Los Angeles-based Lorcan O'Herlihy Architects (LOHA) to design a creative studio in Culver City bringing together every global branding component from pre- to post-production, in a centralized space dubbed Nike Icon Studios. "There wasn't a precedent for a flagship like this for Nike," says O'Herlihy. "That lends itself to a great opportunity."
---
More from Metropolis
---
The 50,000 square foot studio runs along the central spine of a new prefabricated core-and-shell steel building. The interior logic is similar to an industrial factory, with merchandise arriving on loading docks and moving down the line from pre-production prep to dressing models, to photography, and finally editing for distribution on Nike's website, and in its marketing and promotions.
Since equipment in the space often needs to be moved, O'Herlihy considered durability. The primary corridor is partially clad in metal to protect it from rolling clothing racks and errant tripods. The muted color palette of the interior is a mix of grays and whites, punctuated with brightly painted murals of the company's famous muses, such as Kobe Bryant and Serena.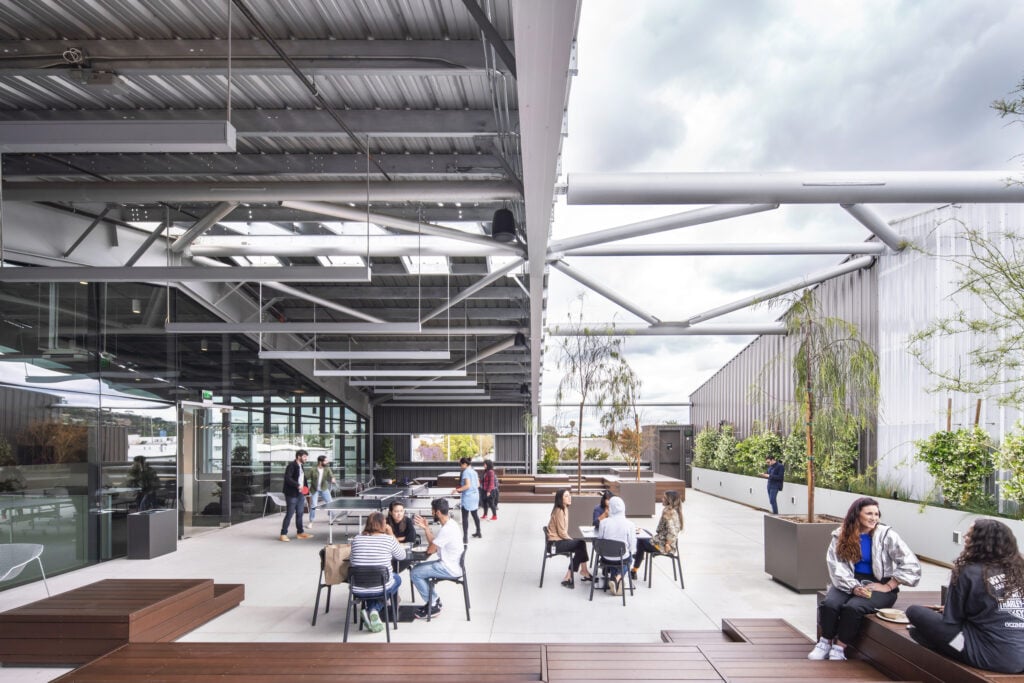 O'Herlihy was inspired by the layers of filters on a camera lens, with vacillating layers of light between studio and common areas. "Some [of the spaces] are more transparent and some are more opaque," explains O'Herlihy. The light quality changes from bay to bay, controlled by acoustic felt baffles separating the first floor from the mezzanine and motorized mechoshades throughout the building. Stretched fabric ceiling panels in the smaller editorial studios control for sound and the conference rooms and private offices use Baswaphon acoustic plaster ceiling.
The space is flexible, depending on Nike's needs. Furniture is easily rearranged and bays are separated by movable curtains that can be orchestrated to create large photography studios or 14 individual ones.
Post-production, editing, and conference rooms sit on the mezzanine level overlooking the studios below, further connecting the image-making process from product to pixels. A large outdoor patio offers views of Baldwin Hills as well as a modular communal space for employees to gather.

While Covid has kept much of the knowledge industry working from home, shopping from our laptops, creating that content can only be done in person. LOHA didn't intend to build a pandemic-friendly project, but the flexibility of the interiors and ample outdoor space proved to be prescient. It is now working on a second flagship studio. "Nike liked the project and commissioned us to do another," says O'Herlihy. The second Nike flagship studio is also in Los Angeles.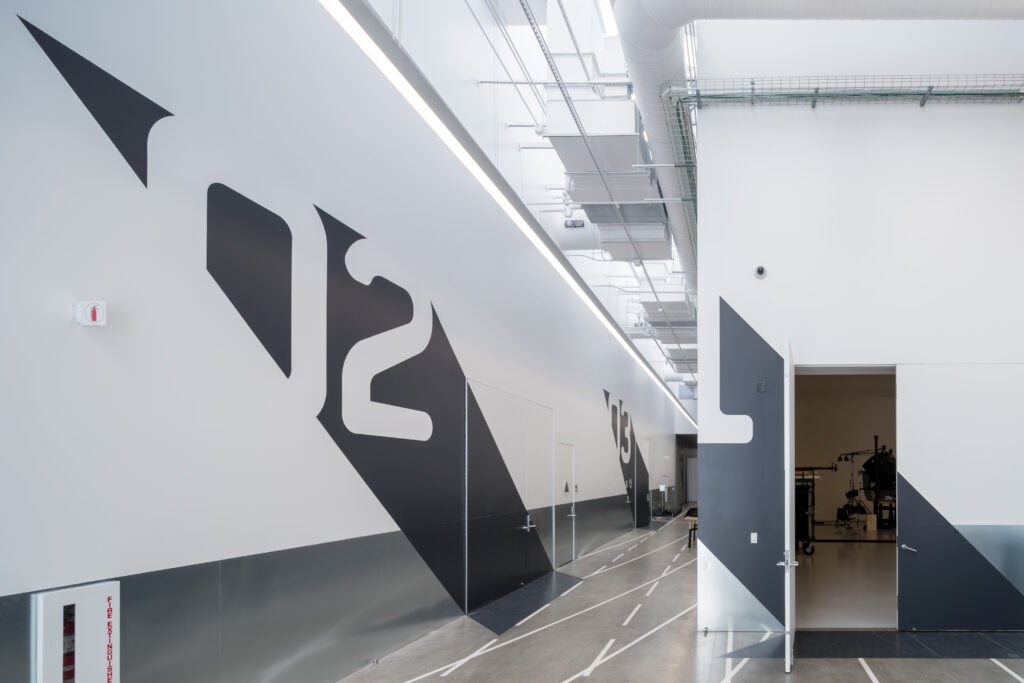 Would you like to comment on this article? Send your thoughts to: [email protected]