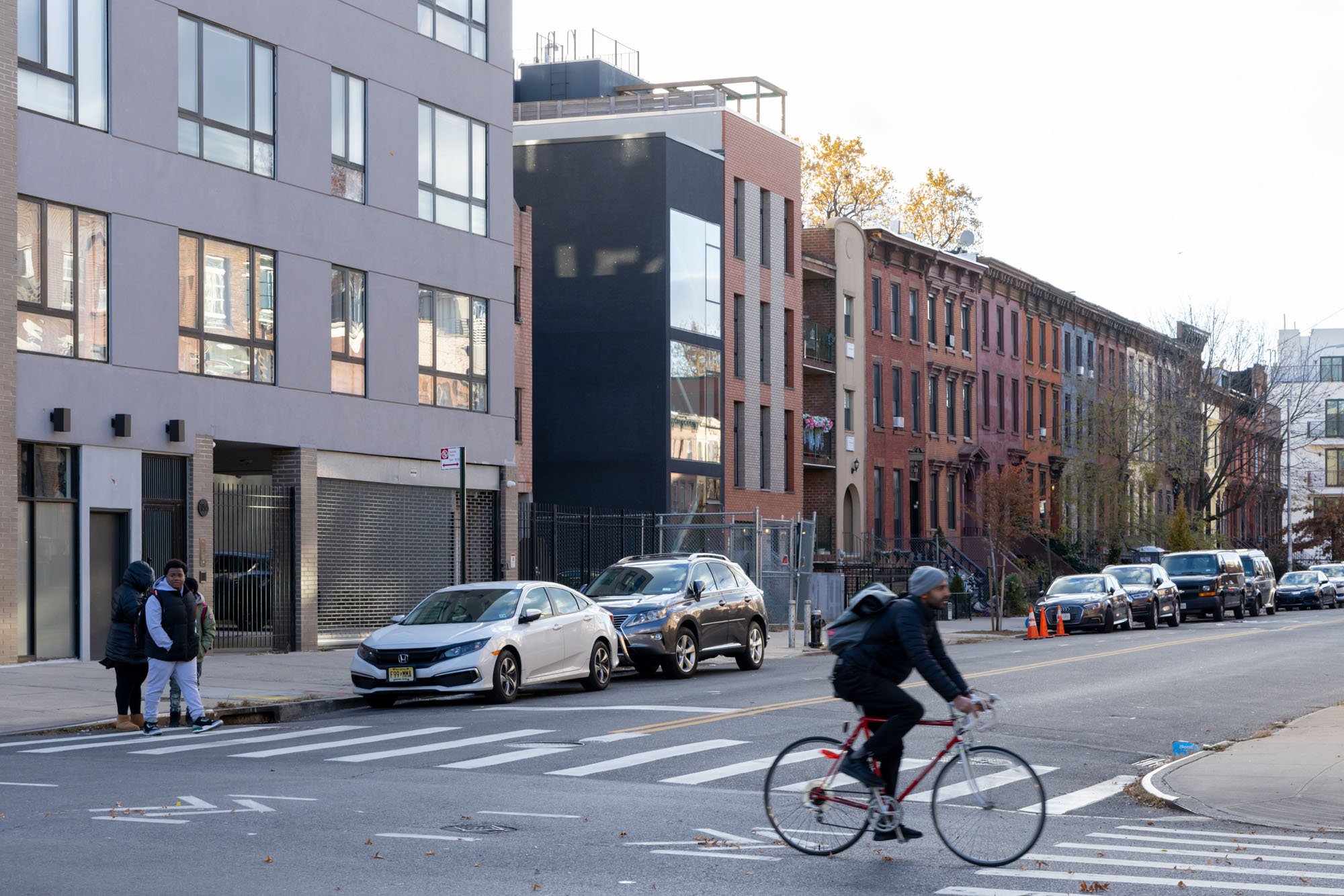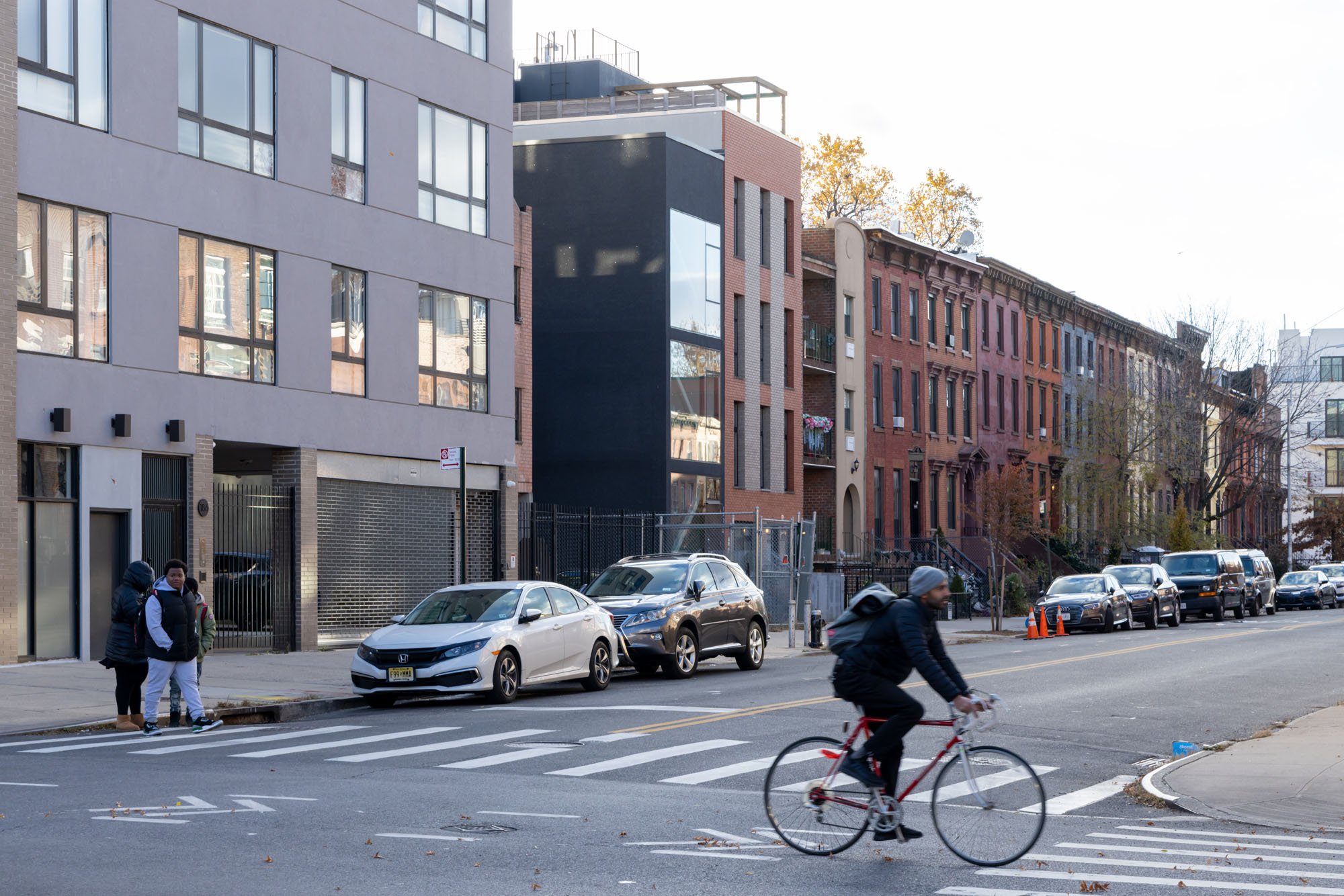 September 12, 2022
Only If Architecture Designs a New Look for Brooklyn Infill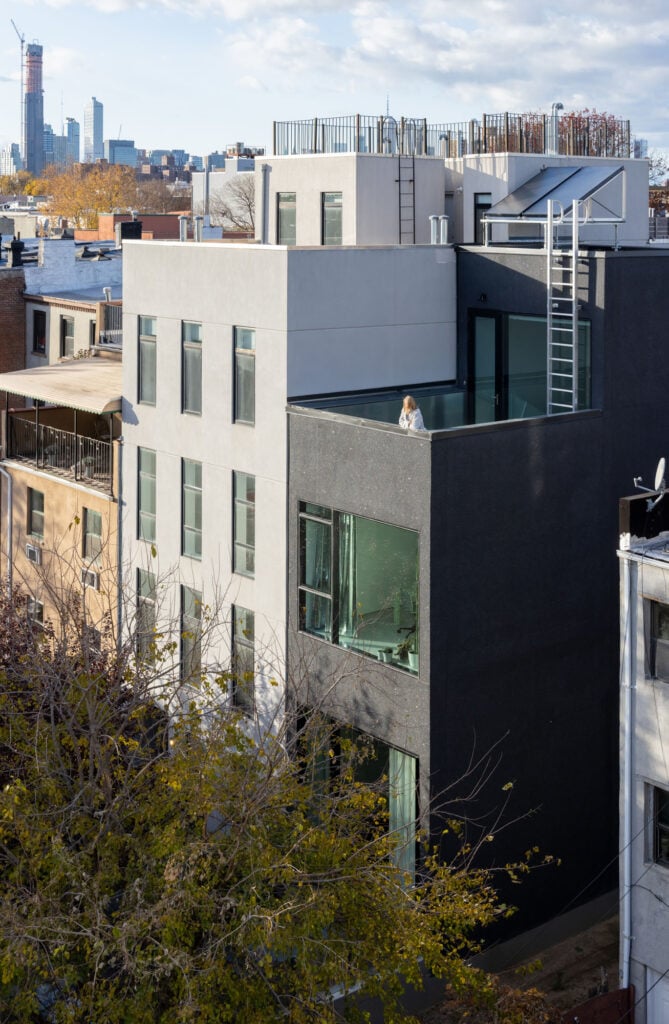 "Finding a vacant lot in New York City was the outcome of a six-month-long search for undervalued, unusual, or leftover spaces that could become space for living," says Frampton. "When we found the vacant lot, we knew it had potential, but we were unsure if it could be developed as-of-right under the zoning. We had to take a risk."
Concerned with the home's usability and livability before its aesthetic value, Only If designed a structure that could capture as much natural light as possible, considering the site's depth. Due to zoning laws and the potential of new buildings flanking either side of the property, the home's street- and yard-facing facades are entirely glazed in curtain walls. Serving as the only sources of daylight and air circulation, Czeczek and Frampton opted for as few interior walls as possible to avoid obstructing the 11- foot-wide exposures. The other walls are defined by a perforated steel stairwell that cuts across various split levels.
"Because of its large format windows, the landscape has an unexpected presence inside the house," says Czeczek. "The change of seasons, shadows, colors, and movement of the trees keep us very aware of the natural environment in an otherwise densely built neighborhood."
---
More from Metropolis
---
Though characterized by an open floor-plan, each of Narrow House's splitlevels help define the program. The composite concrete and corrugated metal deck ground floor—raised up from street level like many of the mid-nineteenth century brownstones nearby—contains the home's living, dining, and cooking areas, delineated by a long, black bar. An oversized glass pivot door at the rear establishes a seamless connection to the outdoors. The matrix of floors above incorporates two bedrooms and a study. Plywood inserts placed in between contain more intimate bathrooms and closets. The structure's reinforced concrete masonry units (CMU) lateral walls help to define its volumetric profile and contain its various functions—a true minimalist's paradise.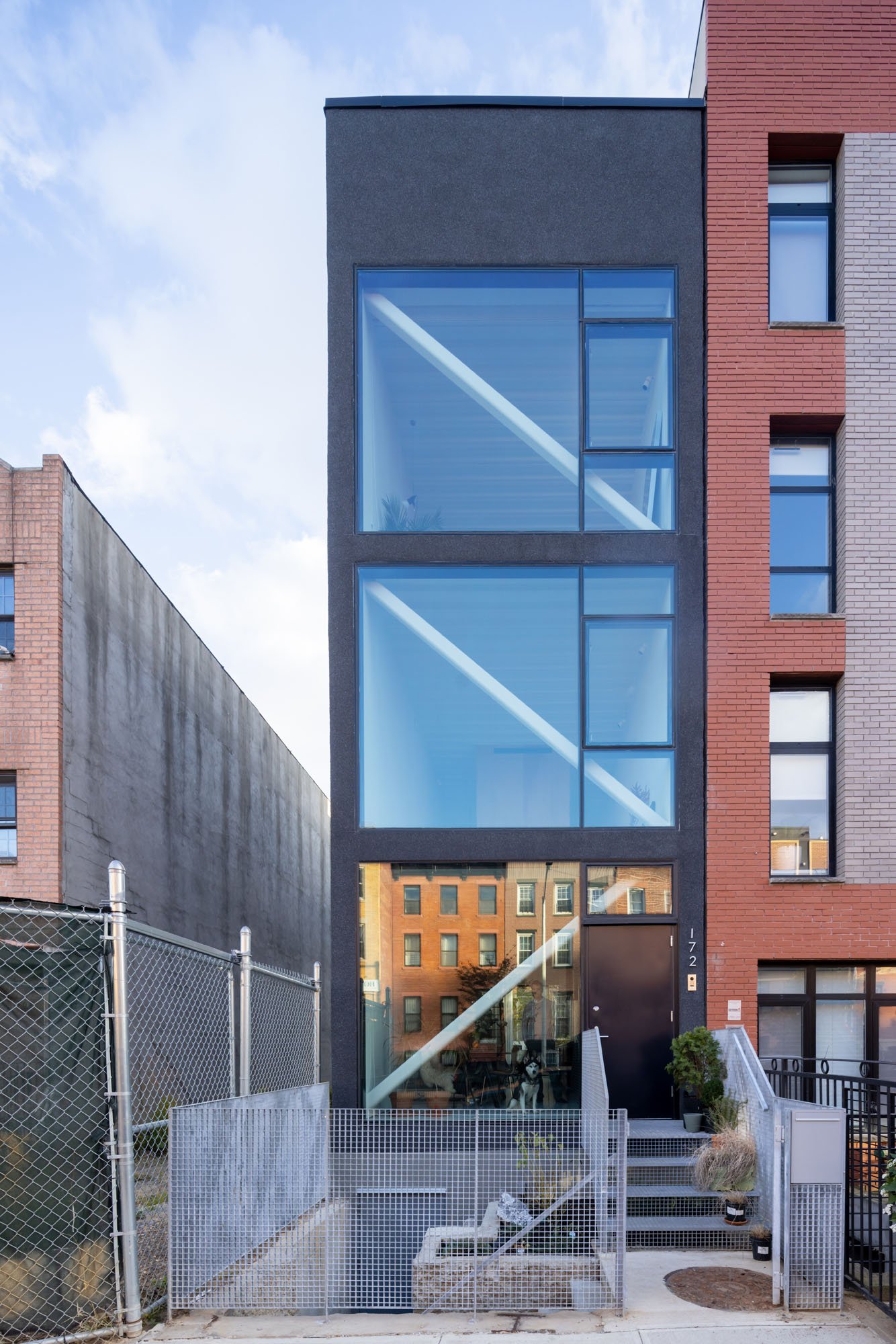 Would you like to comment on this article? Send your thoughts to: [email protected]