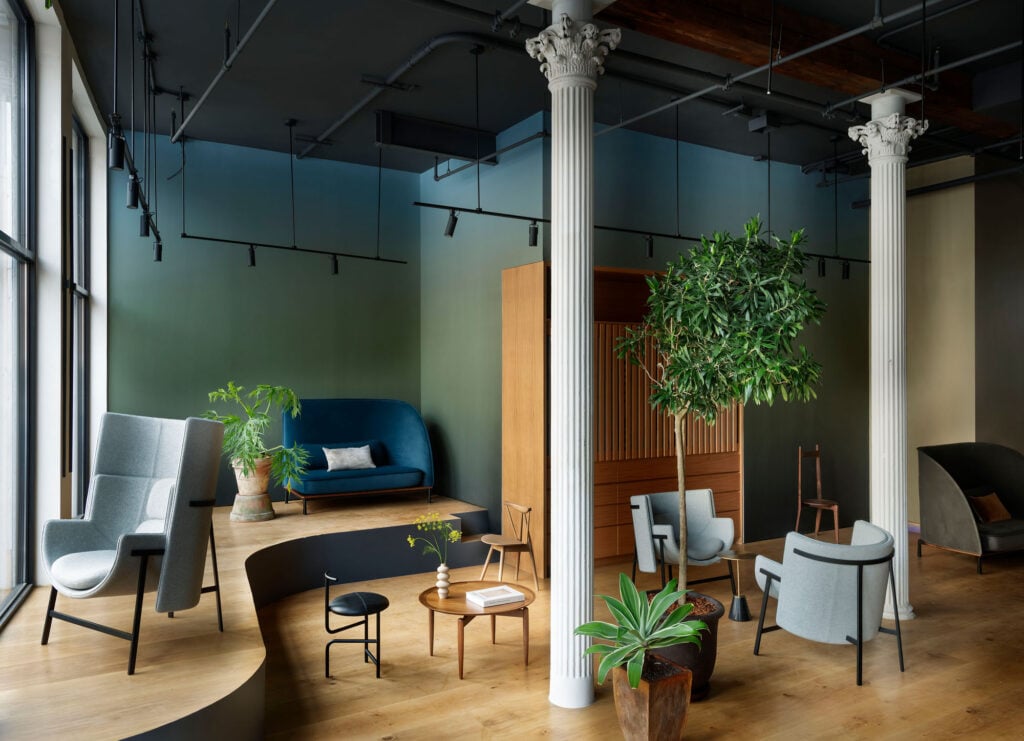 May 13, 2022
Statement-Piece Showrooms Make their Official Debut During NYCxDESIGN
Retail has undergone a complete transformation in the past two years. Major companies have had to entirely rethink how they activate their physical stores to attract a discerning consumer base that is now making almost all of its purchases online. Some brands have employed AR and VR technology, explored co-retail, and tried activating their brick-and-mortar storefronts with cultural happenings.
But design and high-end building material brands are in a unique situation: The value of physical product engagement remains as vital to them and their clientele as ever. Playing upon this quality while also considering some of the aforementioned trends, international brands like Kvadrat, Stellar Works, and Glen-Gery have entered the New York scene this NYCxDESIGN with boldly designed and cleverly programmed showrooms that set themselves apart.
In Midtown Manhattan, top Australian brick and stone manufacturer Glen-Gery has transformed a 16-thousand-square-foot storefront into a palatial jewel box, a global flagship to holistically showcase its diverse range of 600 products, including everything from masonry to glass and composite. At the center of the two-story complex, a stately staircase clad in various materials—including the brand's signature glass brick—is fit for grand entrances.
While much of the open plan showroom is equipped to host large design world events, a suite of adjoining amenity spaces that cater to today's virtual needs: A state-of-the-art broadcasting studio accommodates hybrid digital and in-person specification experiences. There's no question, however, that the latter is far more enticing. Sourcing material will always be a physical process.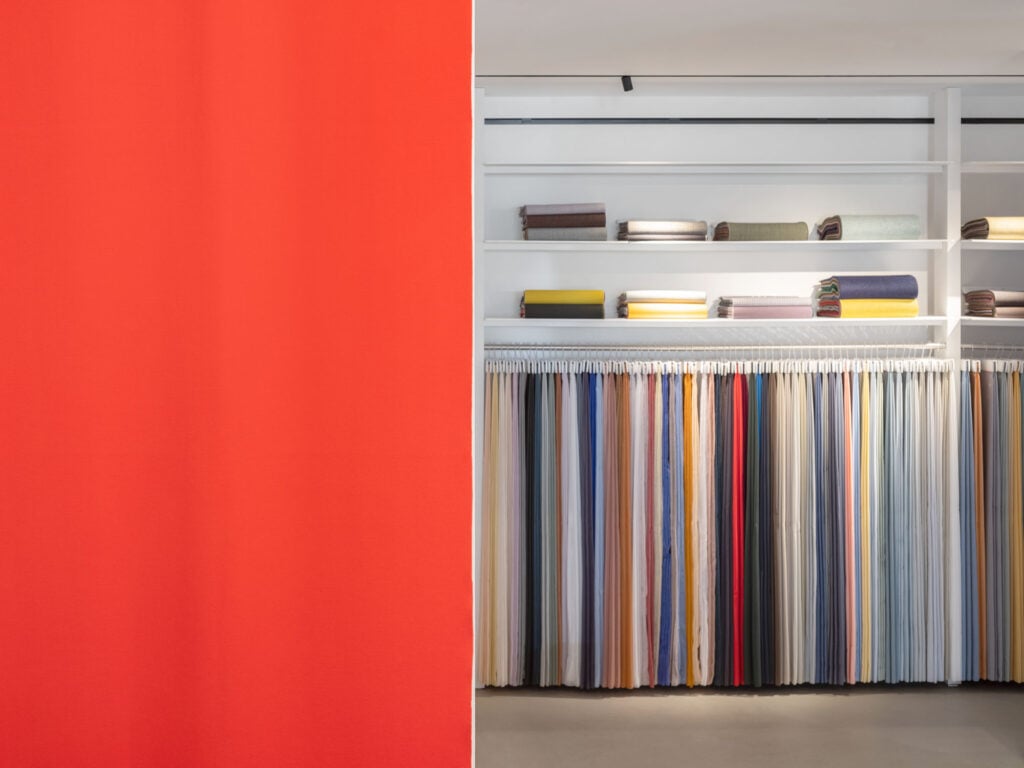 Further uptown, Danish textile giant Kvadrat has snatched up a prime Park Avenue corner to house its third U.S. showroom. A major player in the international design industry, the brand has recently entered the American market on its own and is doing so with a splash. The new all-encompassing eight-thousand-square-foot storefront was conceived by renowned Los Angeles–based designer Jonathan Olivares to evoke its surroundings—an area defined by the international-style Lever House and Seagram Building.
---
More from Metropolis
---
Clad in recycled aluminum plates, a wrap-around catwalk helps delineate between a double-height interior courtyard, large street-facing windows, and a number of radial office spaces. Cleverly, this central design element can be used to intuitively display the brand's various textiles. Olivares's thoughtful concept follows a six-by-six grid principle and emphasizes color. Clad in custom Moroso furnishings that support flexible work. The modular pieces are upholstered in his brand-new Kvadrat Twill Weave collection.
"Kvadrat's name derives from the squares on gridded point paper, which were used to record textile patterns before computers," the designer says. "This history was important for me when developing the company's first New York showroom." He's exalted the virtues of high modernism in a playfully contemporary scheme.
Down on Canal Street, leading Shanghai-based furniture manufacturer Stellar Works has teamed up with wallpaper brand Calico to share the ground floor of the former Pearl Paint art store building. Strategically located on a stretch of Lower Manhattan experiencing a well-deserved revival, the three-thousand-square-foot Italianate showroom is clad in an ever-changing series of bespoke wallcoverings and adorned with a rotating offering of the latest furnishings. The arrangement is a win-win for both like-minded design world heavyweights.
"Our Tribeca showroom was conceived as a gathering place for the design community," states Stellar Works U.S. managing director Andrew Yang. "We're thrilled to be launching BassamFellows' flatpack Pagoda collection during NYCxDESIGN this year. A compact, efficient and elegant take on a classic, this cafe chair feels very right for this moment where people are yearning to be together again."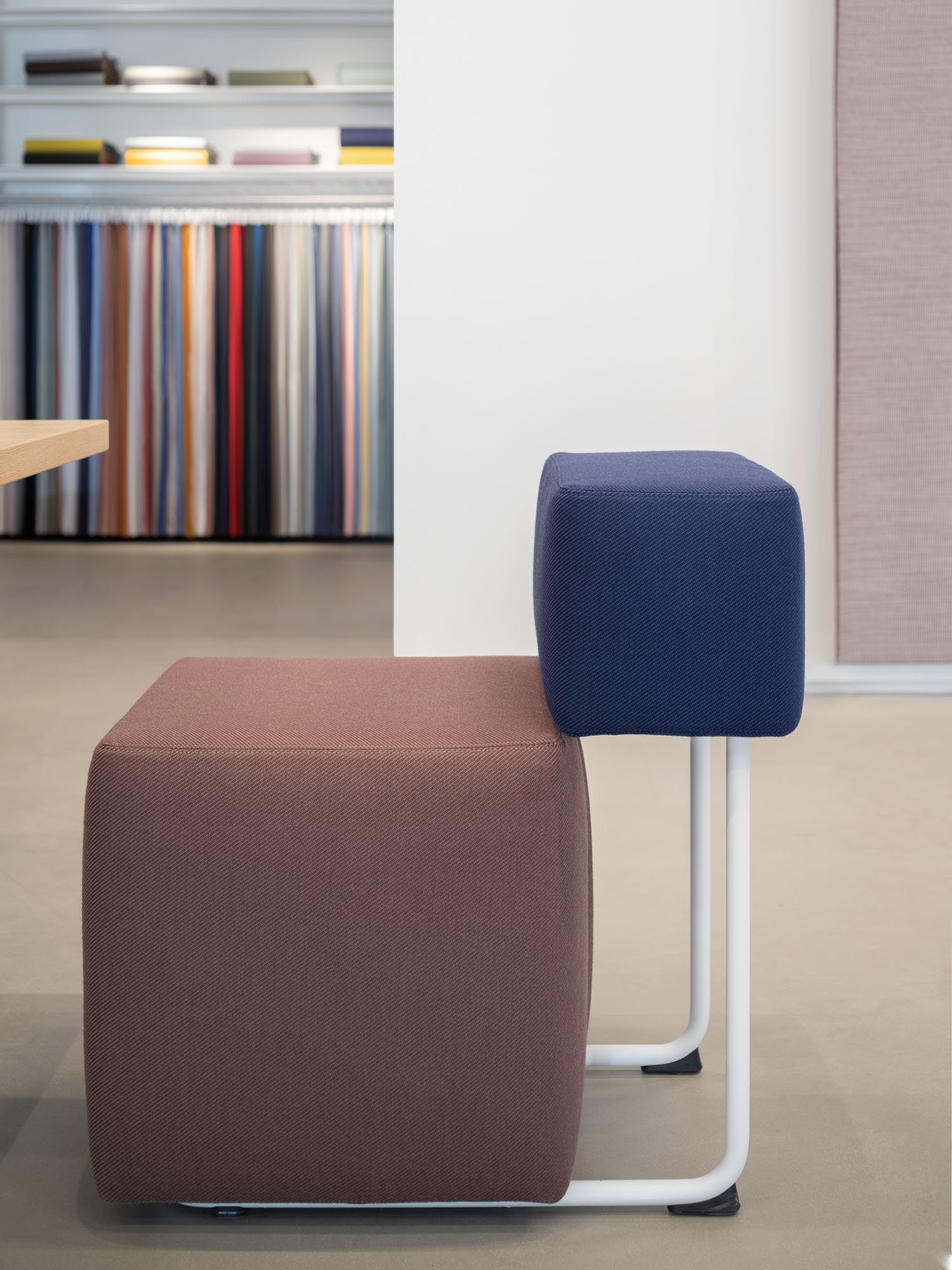 Would you like to comment on this article? Send your thoughts to: [email protected]