April 3, 2018
Pacific Northwest Design: Vancouver's Ste. Marie Designs Interiors That Could Be Film Sets
For Ste. Marie's Craig Stanghetta, the creator of some of Vancouver's best-known interiors, design is never far removed from local culture—or personal history.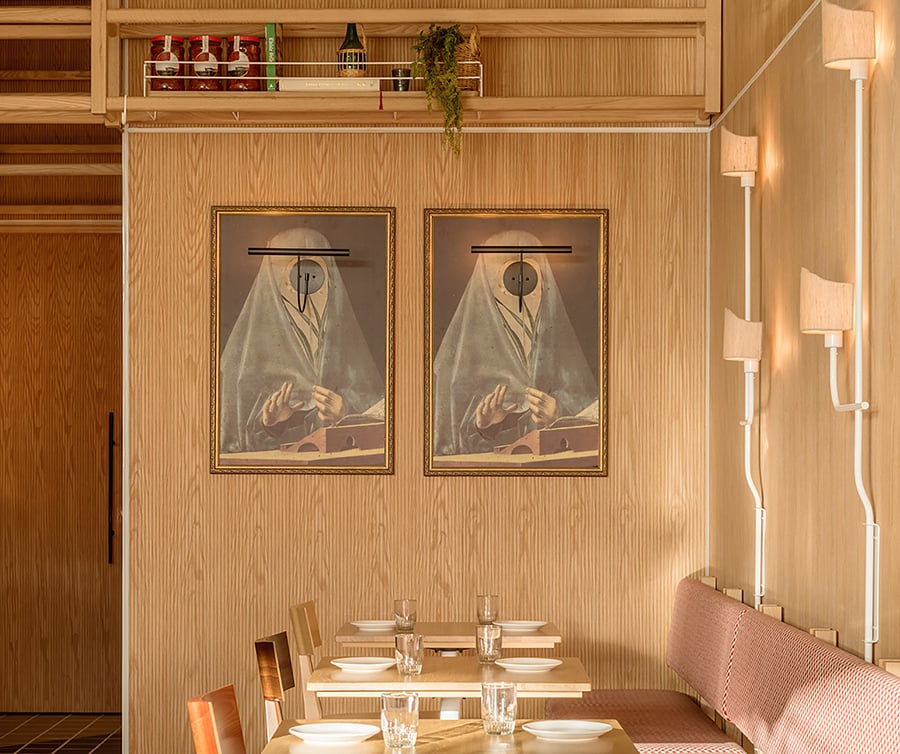 ---
For its March 2018 issue, Metropolis Magazine explored the three great North American design regions: The Pacific Northwest, North Carolina, and Minnesota. We looked at each area's deep historic connections to architecture and design, as well as the contemporary practices thriving there today. Stay tuned to our homepage as March issue articles such as this one go online; you can also find the latest updates here.
---
There is little doubt that a passion for food runs in Craig Stanghetta's blood. Now based in Vancouver, the founder of design studio Ste. Marie grew up in the small industrial town of Sault Ste. Marie, Ontario, where his French-Canadian grandmother ran a string of diners. His Italian grandfather meanwhile ran the town's oldest hotel, and had a full canning kitchen in his basement, where Stanghetta and his brother would can tomatoes and help make salami and prosciutto. "We were always around food," he says. "It was just really part of the culture."
But it was Stanghetta's love of theater that would make him one of Vancouver's most in-demand designers. While studying acting in Toronto, Stanghetta developed a penchant for storytelling, learning how to uncover narratives and use small details to reveal overarching themes—and to this day, that narrative impulse drives everything he and his team create.
---
More from Metropolis
---
"I am always thinking, 'What's the story we're trying to tell? How are people going to understand what this place is? How do the food and the music and the atmosphere interact with the people? The service team, and the style, how does it all tie in to one narrative?'" explains Stanghetta, who uses everyday culture—music, books, movies—to tease out stories that underlie his designs.
Clearly Stanghetta's thinking has been spot-on. Ste. Marie has created some of the most acclaimed—and bestloved—restaurants in Vancouver, a city known for its fiercely competitive and high-caliber culinary scene.
---
Among the restaurants in the company's portfolio is Kissa Tanto, an 80-seat Japanese-Italian restaurant. Inspired by 1960s jazz cafés, the hot spot features pink vinyl banquettes, modern tile inspired by a Haruki Murakami novel, and a rich, whiskey-soaked atmosphere described in Vancouver Magazine as "so romantic, so complete, it could be a film set."
Packed tightly with small tables, the casual Ask for Luigi—regularly named among the best restaurants in the city—harks back to boisterous 1970s Italian immigrant homes, while the Botanist in the ritzy waterfront Fairmont Pacific Rim hotel echoes the natural world with lush greenery (including a trellis filled with edible plants), gray terrazzo evoking the surrounding mountainscape, and a horticulture-inspired cocktail lab.
The family-friendly Savio Volpe, which Stanghetta co-owns, was inspired by the simple, rustic Italian osteria and named for an imaginary patriarch—the curious, culture-loving "wise fox." The designs of Bruno Munari, Carlo Mollino, and Enzo Mari were among the space's guiding influences, resulting in pleated-oak-lined paneling, offbeat lighting installations, bespoke shelves with Italian groceries and homemade preserves, and a hearty wood-fired grill. A yellow rotary phone by the host desk is on hand for customers to use and for kids to gawk at.
As eclectic and disparate as they may seem, Ste. Marie's designs are united by several essential characteristics: smart, whimsical details; a sense of nostalgia that avoids vintage kitsch; a distinctly modern quality that's never sterile; an unabashed yet understated playfulness; a near-cinematic theatricality; and an unmistakable warmth.
At the same time, the firm never loses sight of the bottom line. Vancouver's property values are among the highest in North America, and skyrocketing rents have left businesses with razor-thin margins and no room for missteps.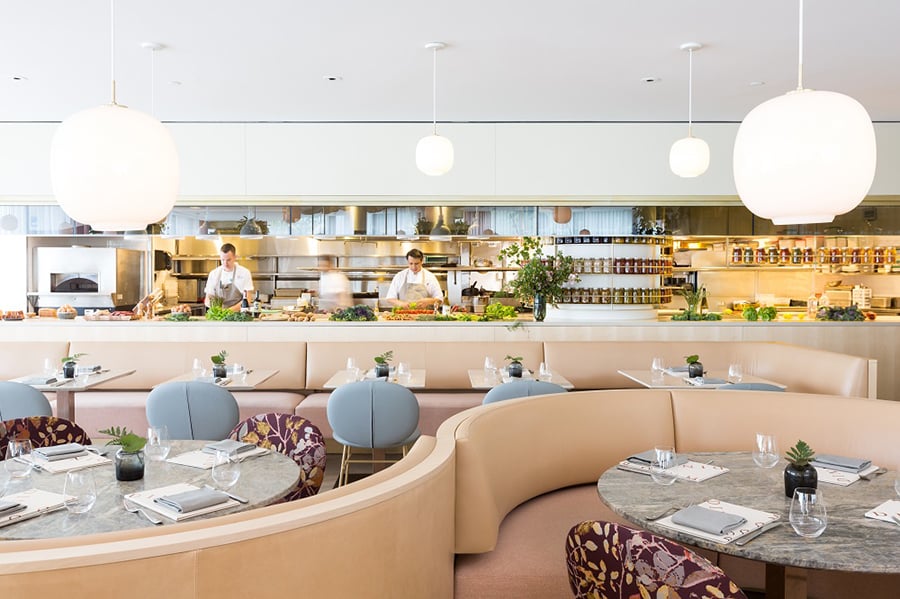 ---
Yet Ste. Marie's projects have met with success that most restaurateurs can only imagine: Stanghetta jokes that at Savio Volpe, even he can't get a table.
"I want it to look beautiful. I want it to be soundly designed. But more than anything, I want it to be full," he says. The key, he insists, is imagining the experience from the guests' perspective, rather than from the designer down. "We don't design for photos or magazines or awards. We design for people."
Jonathan Sabine of Toronto's MSDS Studio says Vancouver boasts a disproportionate number of top restaurants and that Stanghetta's firm has had no small role in that. "He's done a quarter of them, and everyone else is trying to keep up," Sabine says with a laugh. "He uses formal elements and adheres to design principles, but then there are all these details and found artifacts that enliven it and make it personal."
Drawing on the talents of local woodworkers, metalworkers, lighting designers, and other artisans, Stanghetta strives for the authenticity of those beloved eateries that have been, as he puts it, "cobbled together over time"—places that have an unmistakably original atmosphere. It's a leap of faith for restaurateurs and hoteliers, more and more of whom are calling on Ste. Marie's signature flair.
"They look at us and say, 'They might not work the way that other consultants work, but clearly there's something that pays off.' And I'm also very personally beholden to making these places successful," says Stanghetta. "The other thing I'm hung up on is that I want this city to be a city we all love."
You may also enjoy "In D.C., the Line Hotel Transforms a Neoclassical Church into a Design Sanctuary."