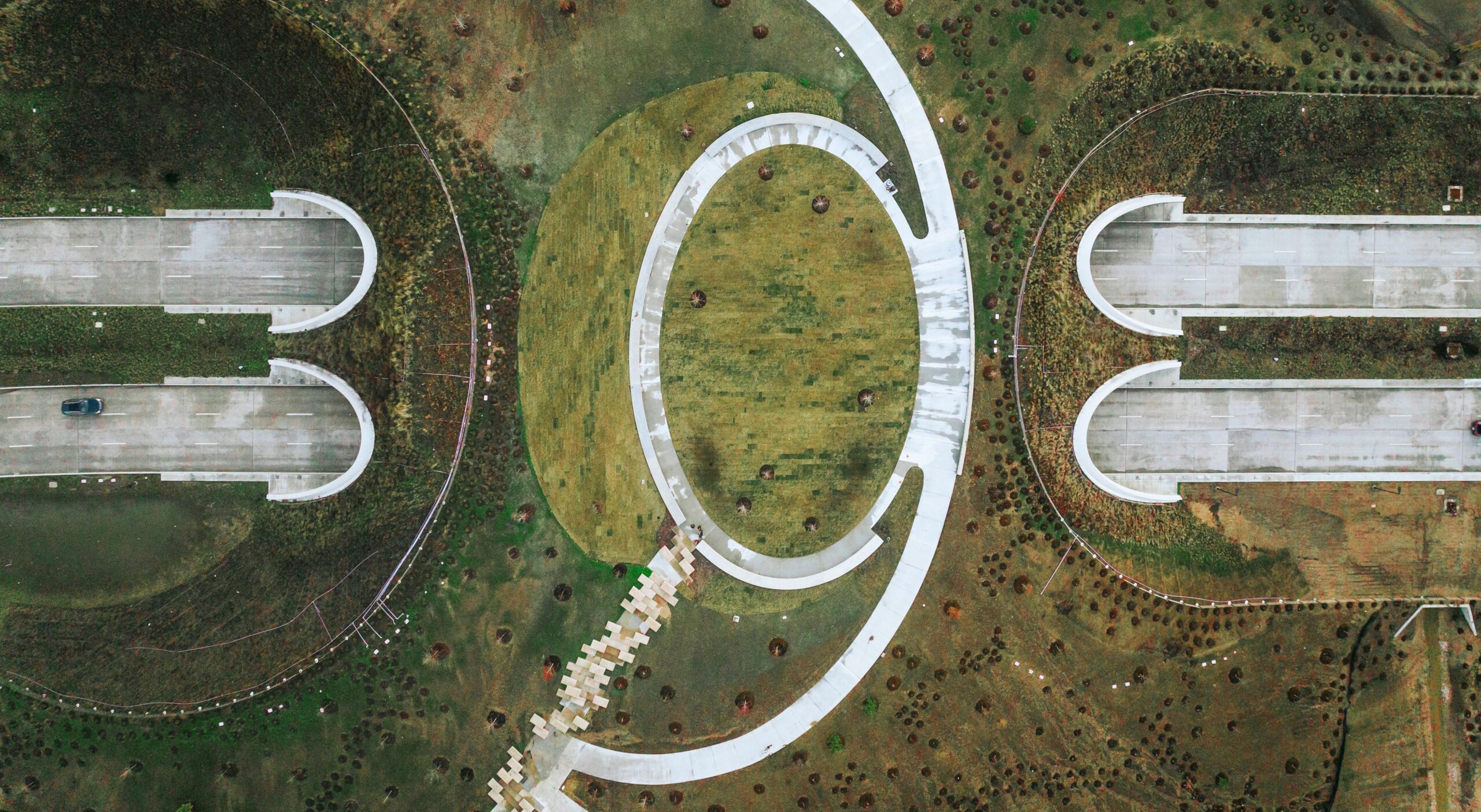 August 4, 2023
The Rebirth of Houston's Giant but Ailing Memorial Park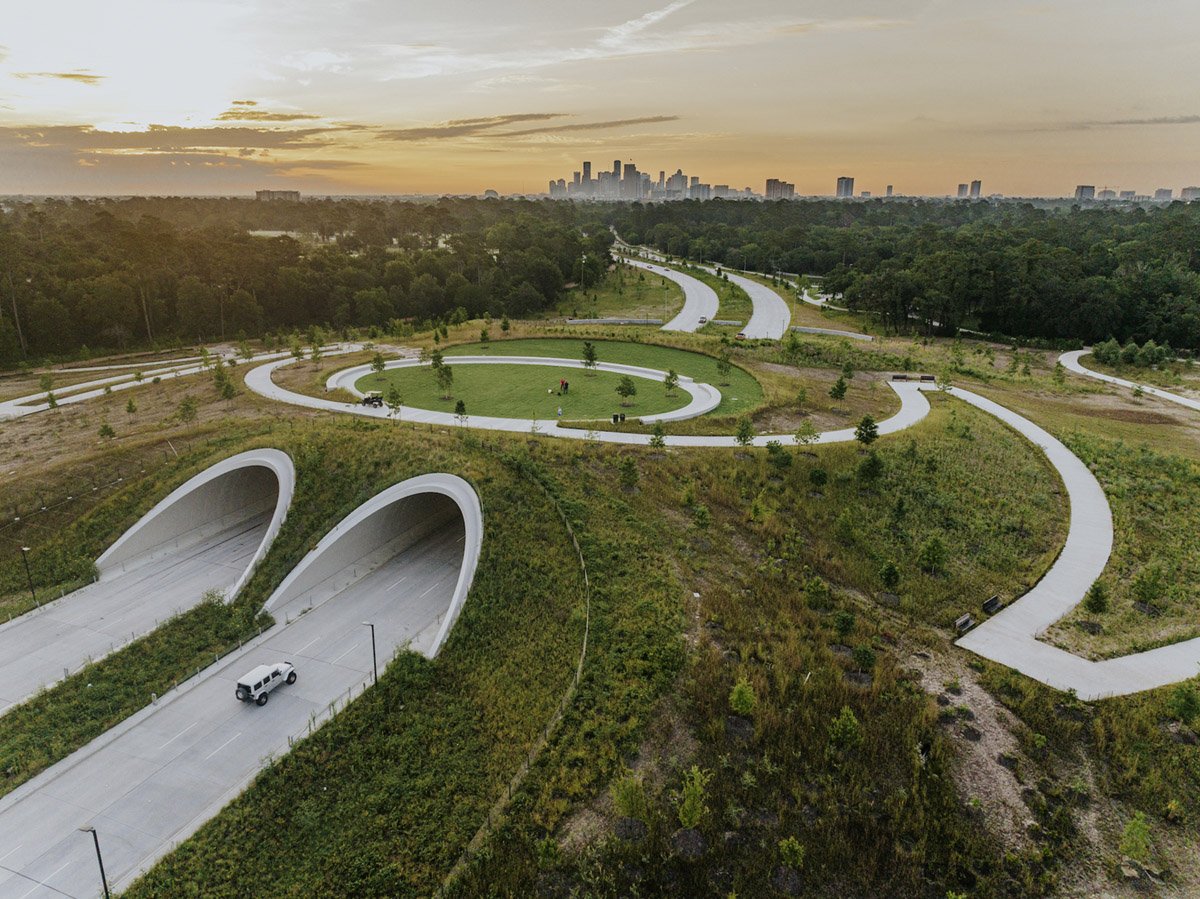 The response to this loud ecological wakeup call, and to a growing chorus of Houston residents, was a 2015 master plan led by Charlottesville and New York-based Nelson Byrd Woltz to restore and reimagine the entire park. Its first phase, the 100-acre Memorial Park Land Bridge and Prairie, which opened earlier this year, is a model for reviving and strengthening habitats and merging infrastructure with ecology; what Nelson Byrd Woltz principal Thomas Woltz calls landscape infrastructure.
"Why should we separate habitat restoration and large scale infrastructure?" asks Woltz. He adds that as cities become both denser and more vulnerable to natural disasters this approach is likely to become the norm, not the exception.
---
More from Metropolis
---
This kind of all-encompassing approach, adds Woltz, isn't new. It was standard practice in the days of Frederick Law Olmsted, the designer of Central Park, who famously merged landscape, infrastructure, and culture to create some of the most impactful manmade landscapes ever created. As specialization became the norm in all the design fields, engineers (and their concrete and steel bulwarks against natural challenges like flooding ) would often come to lead major infrastructure projects, with landscape architects relegated to the planting and shaping of gardens, parks, and other greenspaces. Woltz hopes to again "expand the language of landscape architecture and what it could be."
The firm's wide-ranging work at Memorial Park is funded by the Houston-based Kinder Foundation and Houston's Uptown Development Authority and managed by the Memorial Park Standards Committee (a partnership including the Memorial Park Conservancy, Houston Parks and Recreation, and other parties). The land bridge and prairie—the result of untold hours of research, design, and construction, not to mention thousands of hours of civic outreach—spans Memorial Drive via two dramatic landscape bridges, rising 34 feet above the roadway atop parabolic concrete paneled arches, cut back dramatically to visually merge with the landscape . The bridges and surrounds were blanketed with 540,000 cubic yards of soil, all taken from the park itself, carefully infused with seeds, fungi, and other natural elements from the nearby Katy Prairie. Topped with diverse plantings and amenities, the oval-shaped land bridges dramatically reduce traffic noise, re-connect habitats, expand the park's trail system, and even provide a culvert stream corridor running under Memorial Drive, aiding significantly with park drainage.
Woltz knew things were heading in the right direction when he climbed on top of the land bridge, just topped out, and saw a slew of animal footprints in the mud. "To watch it come alive was an incredible moment," he says.
Habitat restoration, largely led by Texas's Wildlife Habitat Federation (WHF), re-establishes this area of the park's native coastal prairie, which was all but ignored when the facility hastily opened in 1925, and was further eroded via ad hoc interventions like grass clearings, ballfields, parking lots, and roadways. (Only 1 percent of the entire region's native prairie still exists.) Since native habitats developed here over thousands of years, says Woltz (a fact proven by soil boring studies undertaken during early stages of research) they are far better at absorbing stormwater, weathering droughts, and providing healthy habitats for wildlife. They also don't require wasteful irrigation.
The park's overall redevelopment, which will continue for another decade or so, will restore a multitude of other native gulf coast habitats, including post oak savannah, wetlands, and mixed pine, hardwood, and riparian forest. And it will clearly organize what was a jumbled mix of often undefined uses. Another completed piece is the 100 acre Eastern Glades, on a formerly unusable area of the park that now includes a large lake, wetlands, trails, boardwalks, and pocket islands of native savanna habitat interspersed with turfed social pathways. A coming piece is Memorial Groves, just east of some still-in-use north south railroad tracks in the park, set to honor those who served at Camp Logan, a military camp that occupied the site prior to the park's creation. The area will include the remains of Camp Logan structures, motts of existing trees, and rows of newly planted native pine trees, recalling the pine-dominated landscape of Camp Logan, and individual soldiers in formation.
Meanwhile, although it's still relatively park poor, Houston is becoming a model city when it comes to both building new parks and merging infrastructure and ecology. The metamorphosis of Houston into a new haven for green space kicked off in the 1980s, when the Greater Houston Partnership, Houston's largest chamber of commerce, began advocating for a vision for the city based on livability as a competitive advantage, leading to popular public spaces like Hermann Park (addition and restoration), Discovery Green, and Levy Park.
Since then, much of the undeveloped land in the city, points out Woltz, has been part of the river corridor, so that "You can't have a landscape here that isn't a resilient infrastructure project." Outside of Memorial Park, the most dramatic example is the 160 acre Buffalo Bayou Park, which a team led by SWA transformed from an abandoned property beneath a tangle of elevated freeways into a lively open space allowing for connections among neighborhoods and the river. Like Memorial Park, Buffalo Bayou was supported by the Kinder Foundation, founded in 1997 by Richard and Nancy Kinder. (Richard is Executive Chairman of Kinder Morgan, one of the largest energy infrastructure companies in North America), which is targeting parks across the city to help make Houston a more livable and equitable place.
"The idea of green infrastructure is starting to gain a foothold in the general imagination, says Sarah Newbery, Kinder Foundation Director of Parks and Greenspace, who notes that the city's biggest challenge around such efforts is getting public dollars to flow in to accompany private ones. "There have been people interested in moving away from sort of the bravado, straight lines, and concrete of engineering. But what does it look like to create built environments holistically integrated with all these natural systems? That's where landscape architects in particular have expertise to offer; because you are thinking always about broader systems."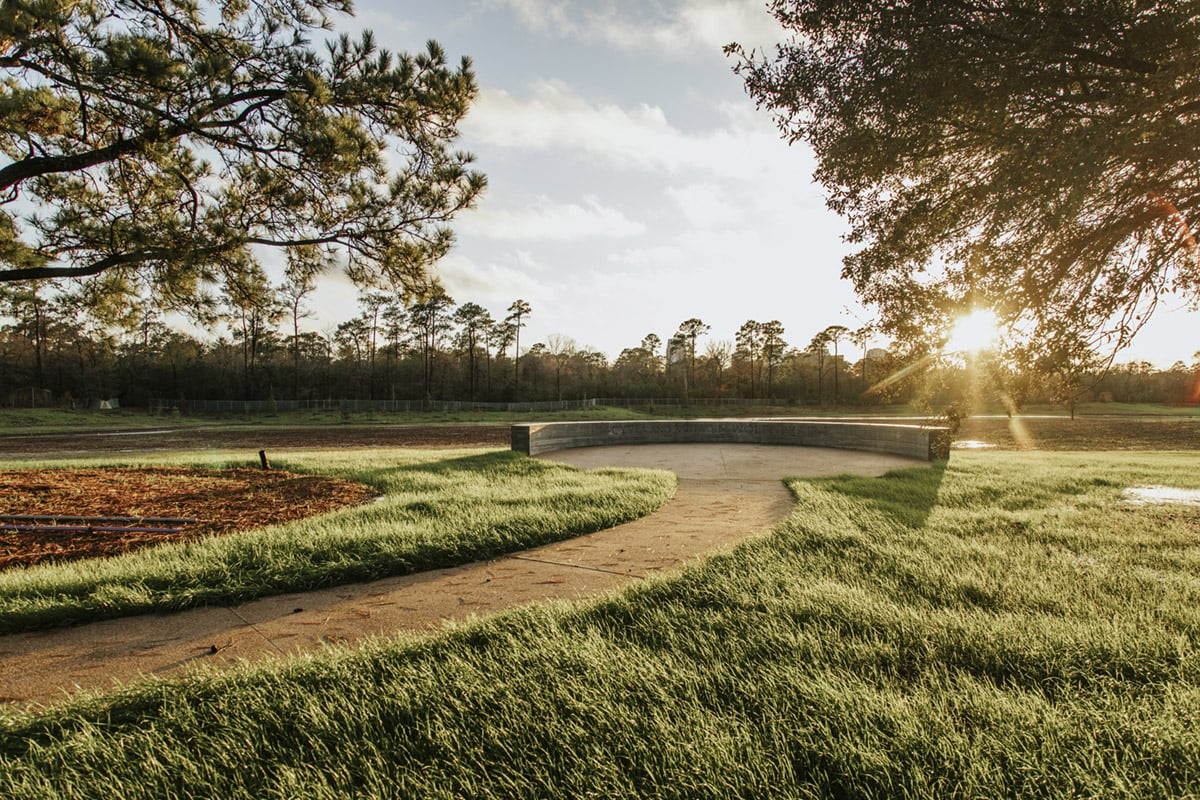 The land bridge, prairie, and other new elements are still growing in. But so far the response has been overwhelmingly positive among locals, who came out in droves before the Texas summer heat (and heat domes) started to set in.
"I think it is truly transformative," Newbery says. While some residents still miss the thick trees that were lost to drought (proving unsustainable in many locations), "people are learning to appreciate what a prairie ecology looks like." When the rest of the park comes to life, she adds, "the landscape is going to be a painting of the natural hydrology and ecology of the site."
She recalls taking her sister on an evening visit to the prairie and land bridges not long after they opened.
"You got up there, and all of a sudden all you heard were crickets and tree frogs. You could see downtown glowing to the east and uptown to the west, but what was filling your senses was the breeze and the sound of animals. You felt like you were in your city, but it was so deeply relaxing. I was kind of overcome by the experience of it."
Would you like to comment on this article? Send your thoughts to: [email protected]