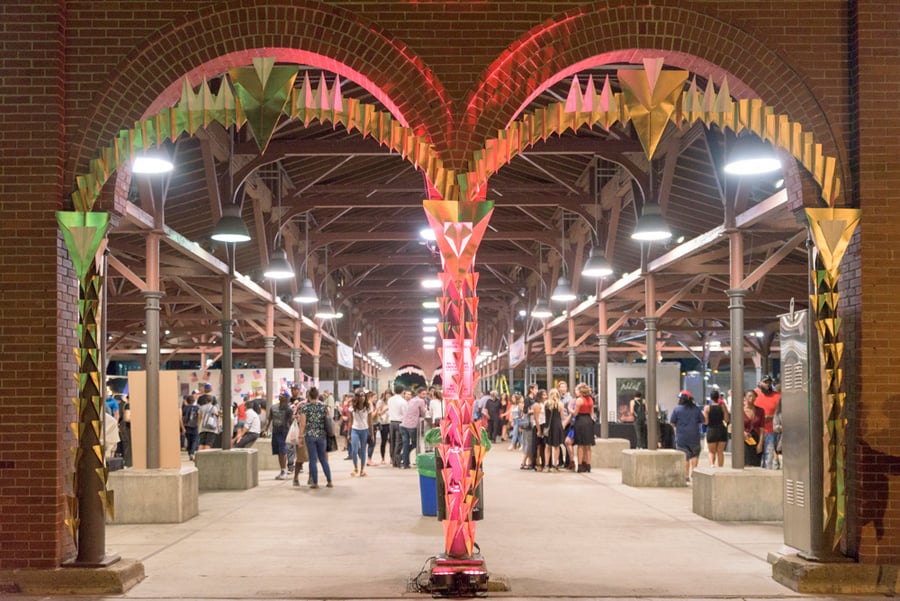 August 10, 2018
Metropolis Magazine's 10 'Buzzing' Design Cities of 2018
From Detroit to Seoul, these cities manage to have global design influence while maintaining a their unique regional identities.
---
For our annual cities listings, Metropolis took a novel approach to avoid the typical ranking: We surveyed 80 leading architecture and design professionals, asking them to nominate places in three categories—design powerhouses, buzzing cultural hubs, and cities that inspire or personally resonate with them. The results turned up the usual suspects as well as some unexpected newcomers, and our coverage is similarly heterogeneous, from profiles of local firms to spotlights on grassroots initiatives and sum-ups of cities' design goings-on.
Listed below are our 2018 Buzzing Design Cities! Stay tuned to our homepage as we publish our 10 "inspirational cities" over the next two weeks.
---
The 10 "buzzing" cities nominated in our survey are behind an astounding proportion of the world's design output. While our 2018 Powerhouse Cities draw off their status as established design nodes, the design scenes of our buzzing cities are characterized by a certain regional embeddedness. The storied multiculturalism of Toronto, for example, has engendered a diverse flock of young designers while, in Portland, the Pacific Northwest's signature, oft-lampooned eco-consciousness keeps that city at the forefront of construction and material innovations.
And yet the innovations coming out of our buzzing cities often traverse national borders. Scandinavian cities continue to push the envelope on sustainability, developing forms and techniques that could be replicated in other contexts. Sidewalk Toronto is experimenting with smart cities and new models of socio-economic development—ones that stand to reshape the future operations of metropolitan areas around the world.
In spite of their geographically-extensive reach, these cultural hubs refreshingly eschew the urge to become "the next Berlin." The cities seem to know (and embrace) what they're good at, be it livability in Melbourne or innovative architecture in Amsterdam.
But it's not always easy. Our list evinces that creativity often results from hardship. Portugal was especially hard hit by the global recession, but its capital is fostering startup hubs and lively hospitality spaces. Detroit and Chicago have notoriously fraught social divisions, but young designers and entrepreneurs from all backgrounds are working to improve their built surroundings. The Platform, directed by designer Abir Ali, for example, advances urban development in Detroit while keeping in mind the city's unique social and economic needs.
In coming years, these cities will have to face even more challenges—rapid development and persistent housing shortages, to name a few. Toronto has long outgrown its urban plans and transportation network, the latter of which has struggled to keep up with the metropolitan area's population growth. And in many buzzing European cities, big-name mega-developments stand to dramatically expand their urban reaches. Other cities are victims of their own success. In certain flash point locales like Lisbon, an excess of tourists is angering locals who were left disenchanted by the economic crisis. Though design can help address—and even assuage—these growing pains, the responsibility ultimately lies with local officials to fairly manage and distribute the benefits of foreign investment.
You might also like, "Metropolis Magazine's 10 Powerhouse Design Cities of 2018."