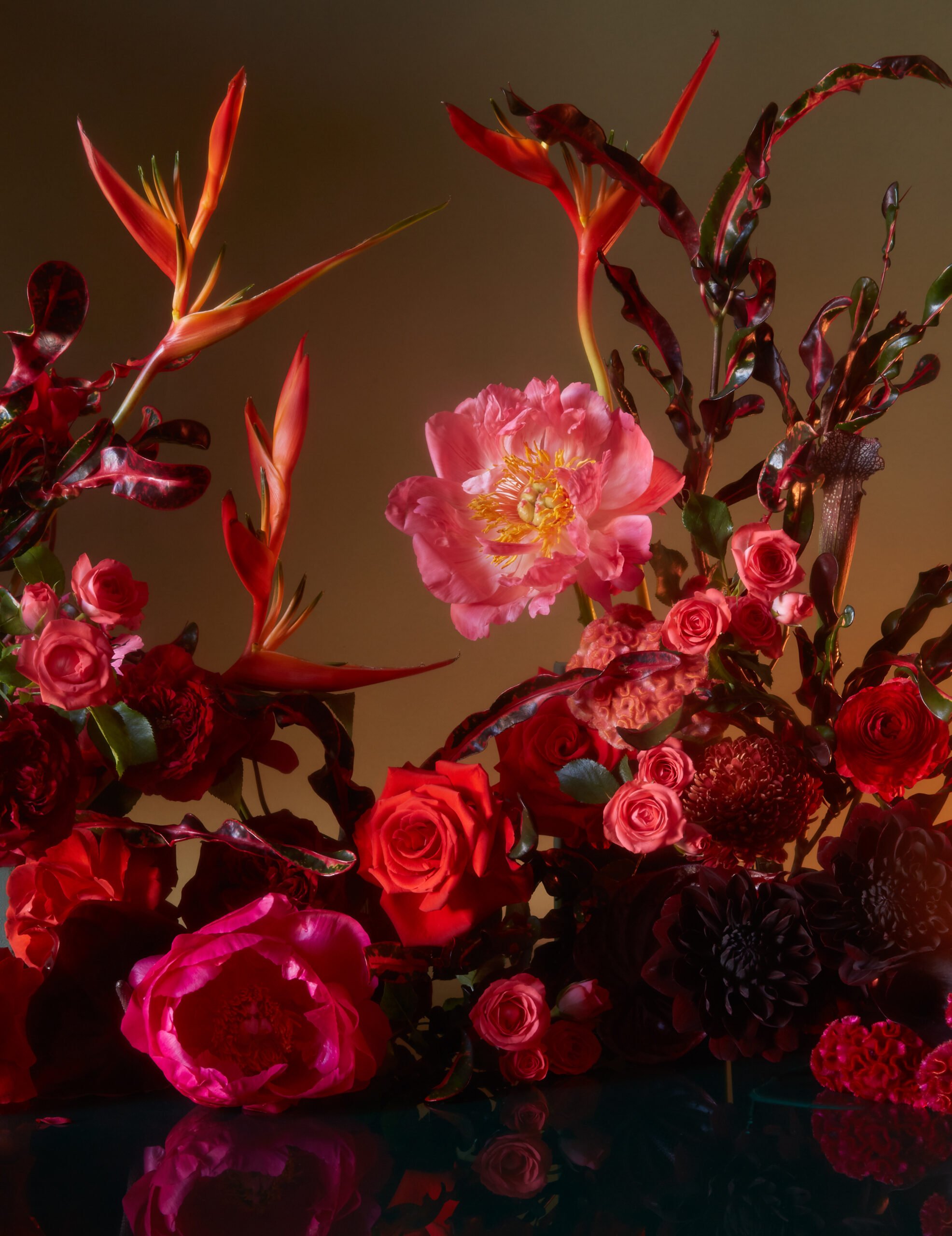 May 16, 2022
NYCxDESIGN is in Full Bloom with Floral Craft Activations
This month during NYCxDESIGN's 10th Anniversary Festival, Swiss furniture maker Vitra celebrates innovation in floral art with the release of their Vitra Flower Guide, the introduction of the Vase Découpage collection by Ronan and Erwan Bouroullec, and the launch of an installation by botanical artist Lutfi Janania on view in Vitra's Madison Avenue studio through May 18. Manhattan's Museum of Arts and Design's (MAD) is also opening a Flower Craft exhibition in tandem.
Vitra's studio opens publicly by appointment through the installation's duration where guests may experience a variety of floral-spatial interventions from the aforementioned guide as brought to life by Janania—each situation presenting aspects of living enhanced by flower craft at scales from human to tabletop. The festivities commence on May 11 with a conversation hosted by Vitra's North America president, Meilssa Shelton, with Janania and Elissa Auther, curator of MAD's upcoming exhibition, then close on May 18 with a talk focused on dynamic space and flexible office design.
Visitors will also experience a selection of showcased objects in dialogue with the floral arrangements. "The Vases Découpage reflect the spirit of the times, inviting users to create varying compositions and make the object their own," says Shelton. The four styles available consist of a cast cylindrical vessel that may be combined with abstract slabs or bars of clay, which are attached to or positioned in the vase. As the flora arranged in them take on a personal aura in the home, so do the unique compositions of each vessel.
On view May 14 through June 26 MAD's Flower Craft explores the art of floral design within the context of contemporary art and the evolution of craft articulated through the fine and often experimental works of Kristen Alpaugh, Noritaka Noda, Lutfi Janania, Doan Ly, Manu Torres, and Emily Thompson. Each week, the exhibition will feature pieces from one of the six participating artists as they engage with the ephemerality of their unique compositions before finishing with a series of workshops by additional artisans. "It was designed to be an inclusive, creative experience for all," says MAD's Deputy Director of Communications, Wendi Parson, when speaking on the concept of the show. "We are literally transforming the gallery into a studio classroom where anyone can experiment with flowers as a medium of art and design. It's going to be exciting, inspiring, and, of course, beautiful."
Would you like to comment on this article? Send your thoughts to: [email protected]