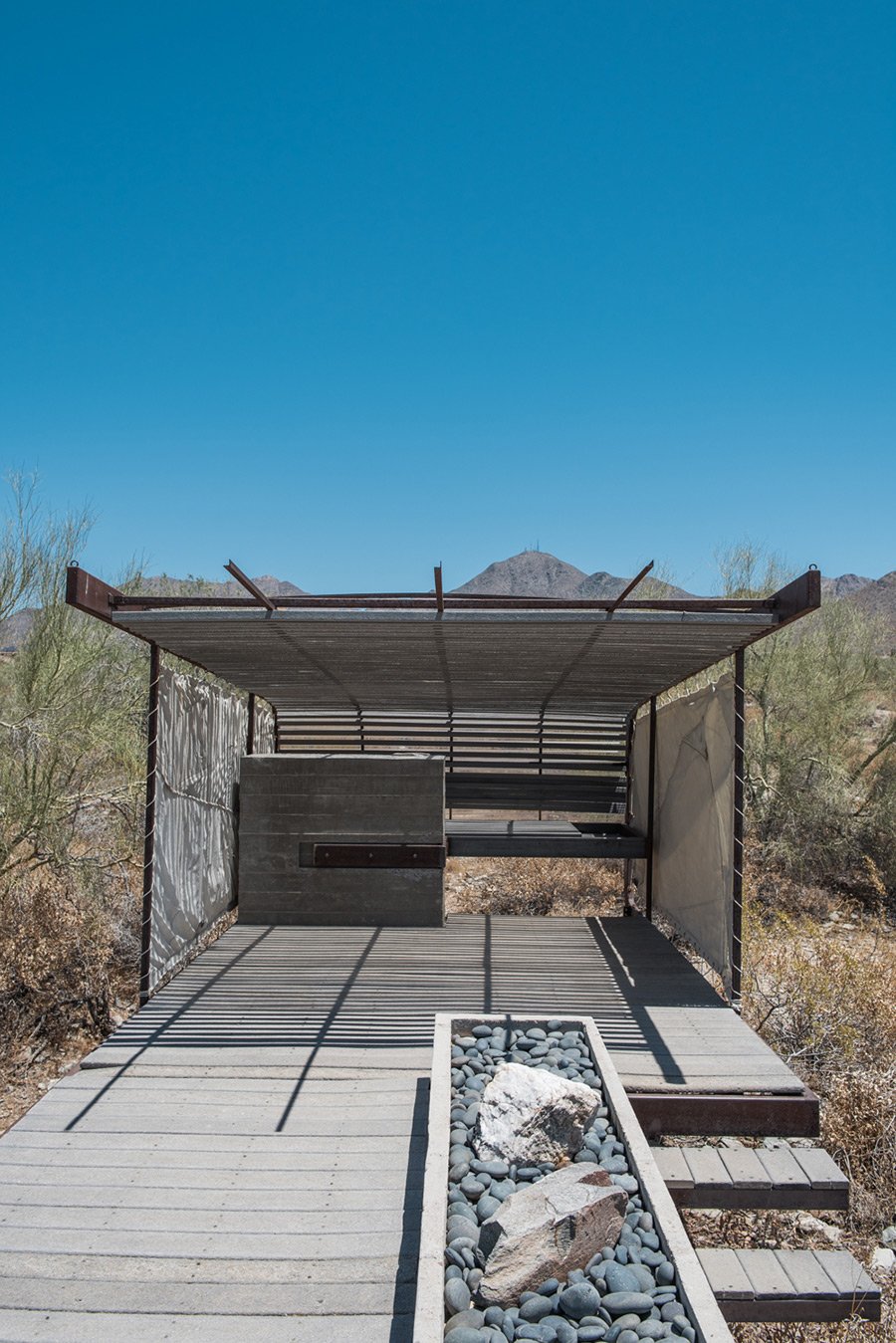 October 19, 2017
What Frank Lloyd Wright Can Teach Us About the Future of Architectural Education
The architect eschewed formal education and emphasized learning by doing. In our digital era, that ethos might still be workable.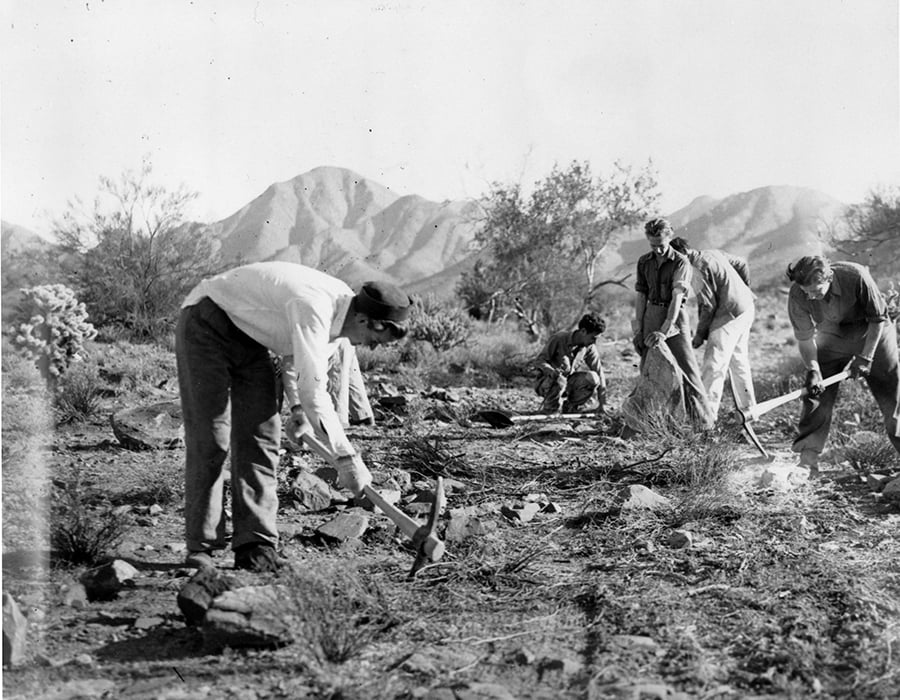 Courtesy the Frank Lloyd Wright Foundation Archives (The Museum of Modern Art | Avery Architectural & Fine Arts Library, Columbia University, New York)
---
As tends to happen in the lives of certain great design minds, from Tadao Ando to Steve Jobs, Frank Lloyd Wright never completed his formal education. A high school dropout, he enrolled in civil engineering courses at the University of Wisconsin at Madison, cut his teeth in Chicago apprenticing with Louis Sullivan—his "lieber meister"—and famously refused Daniel Burnham's offer to fund his studies in Paris. "Education, of course, is always based on what was," Wright critically reflected many years later, at age 88. "Education shows you what has been and leaves you to make the deduction as to what may be. Education as we pursue it cannot prophesy, and does not."
What Wright's individual path to becoming America's greatest architect affirms—whether the result of a steadfast autodidacticism or a principled anti-establishment stance—is not that education is irrelevant to achievement, but that an education can take on various forms. His iconoclastic approach to practice extended to the pedagogical models at his two live-work Taliesin campuses, where, for years, particularly at Taliesin West, student apprentices took their coursework to the outdoors, building their own temporary shelters out in the landscape, using readily available materials, a tradition embodying Wright's learning-by-doing approach. Many of these primitive structures, altered through the years by subsequent students, stand on the grounds today as accumulated expressions of self-discovery, materiality, and the humblest needs for a shelter in the desert foothills.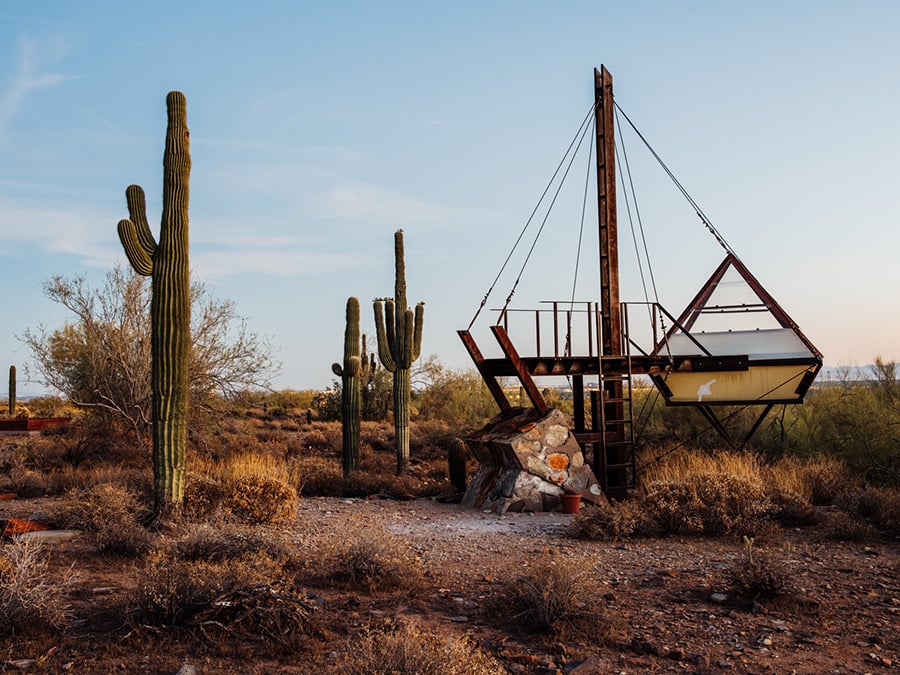 "Most schools see themselves as more or less degree factories, or they're places, to put it in a more polite way, to train students to make pretty boxes and be responsible members of the discipline. What I love about Wright's work is that he kept breaking boxes," says Aaron Betsky, president of The School of Architecture at Taliesin, of the way Wright both unfolded the interior and bridged a connection between the built environment and the landscape. "We use those principles as a way of figuring out how to make the human-made environment more open, sustainable, and beautiful. We have an opportunity to do that here."
Eighty-five years on, the ethos of the school has remained firmly rooted in an immersive hands-and-minds-on credo of learning by doing, though, as Betsky explains, that approach has necessarily adapted to more modern times and is currently undergoing another transition to more actively bridge it to the 21st century. "On the one hand, we have this incredible tradition," says Betsky, "and on the other, we're small, flexible, and independent."
As a lean institution, the school has seen several changes in recent years, as it has sought to retain the full accreditation it first received from the Higher Learning Commission in 1996—decades after Wright's death. Recently it secured financial and organizational autonomy from the Frank Lloyd Wright Foundation, which previously administered it.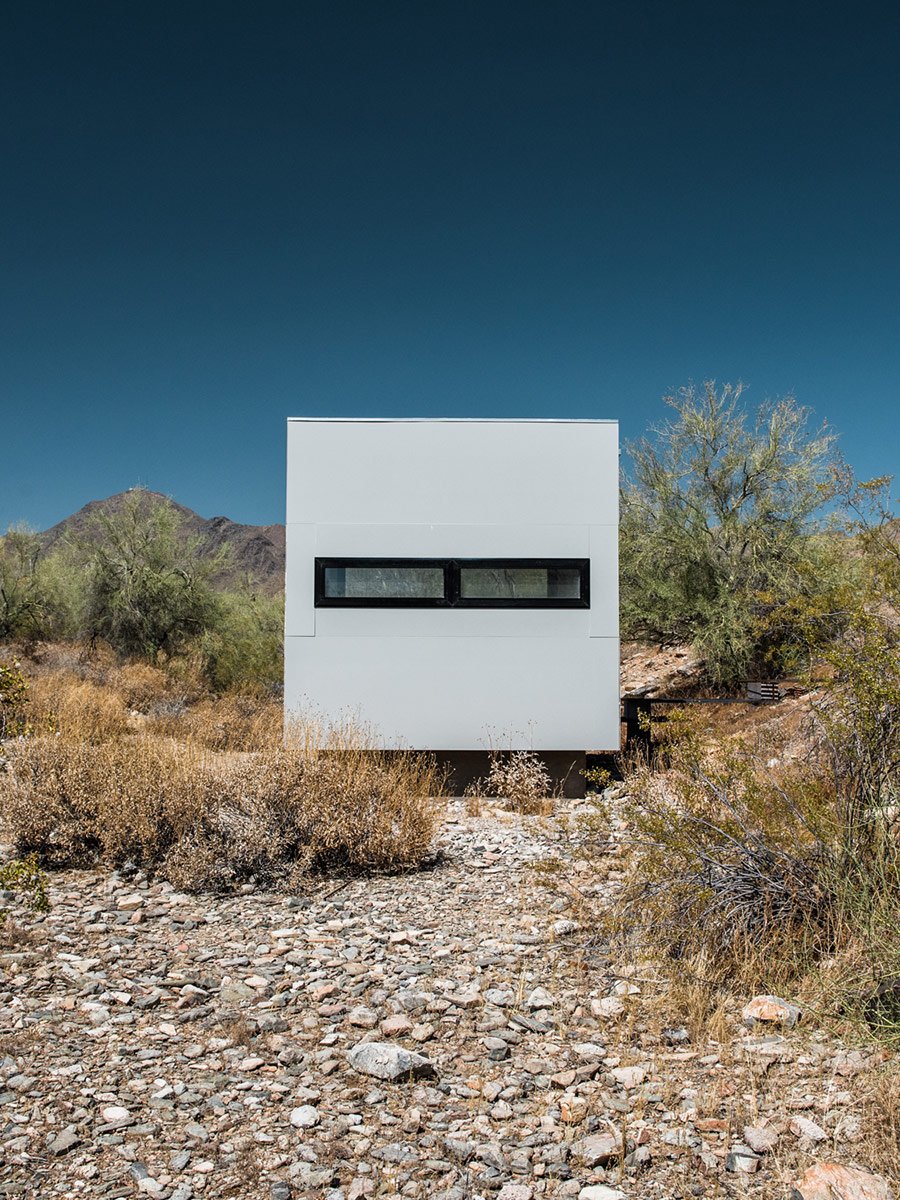 Courtesy Brian Guido
---
Among other changes, it has rebranded as the School of Architecture at Taliesin, with a blocky new logo by Pentagram's Michael Bierut. Despite grumbles from onlookers of the new moniker, news of Taliesin's continuing accreditation signaled a collective sigh of relief for the school, yet also brought to the fore a recurring discussion within the design community: What does, or should, a formal architecture education look like today?
It's a concern that has made significant ripples in recent years, as the profession continues to evolve and, many have criticized, become overly dependent upon the modern-day toolkit of Revit and parametric design. The digital media–saturated landscape has spawned a detachment from architecture's physical and social realities, even as it has engendered a new wave of speculative design with the growing popularity of virtual and augmented reality platforms.
The latter recalls movements that have taken hold in architecture-adjacent fields, such as interaction design, with educators like Anthony Dunne and Fiona Raby, who have advocated for the creation of fictional systems and objects that, unhindered by the constraints of reality, hold the power to critically reflect upon design's most ingrained social systems of status quo. Recently appointed as professors at Parsons School of Design at the New School in New York City, the duo is the latest experimental European talents the school has recruited. In 2015, it also tapped Li Edelkoort—the trend forecaster and former director of the Eindhoven Design Academy—to head a new hybrid design course.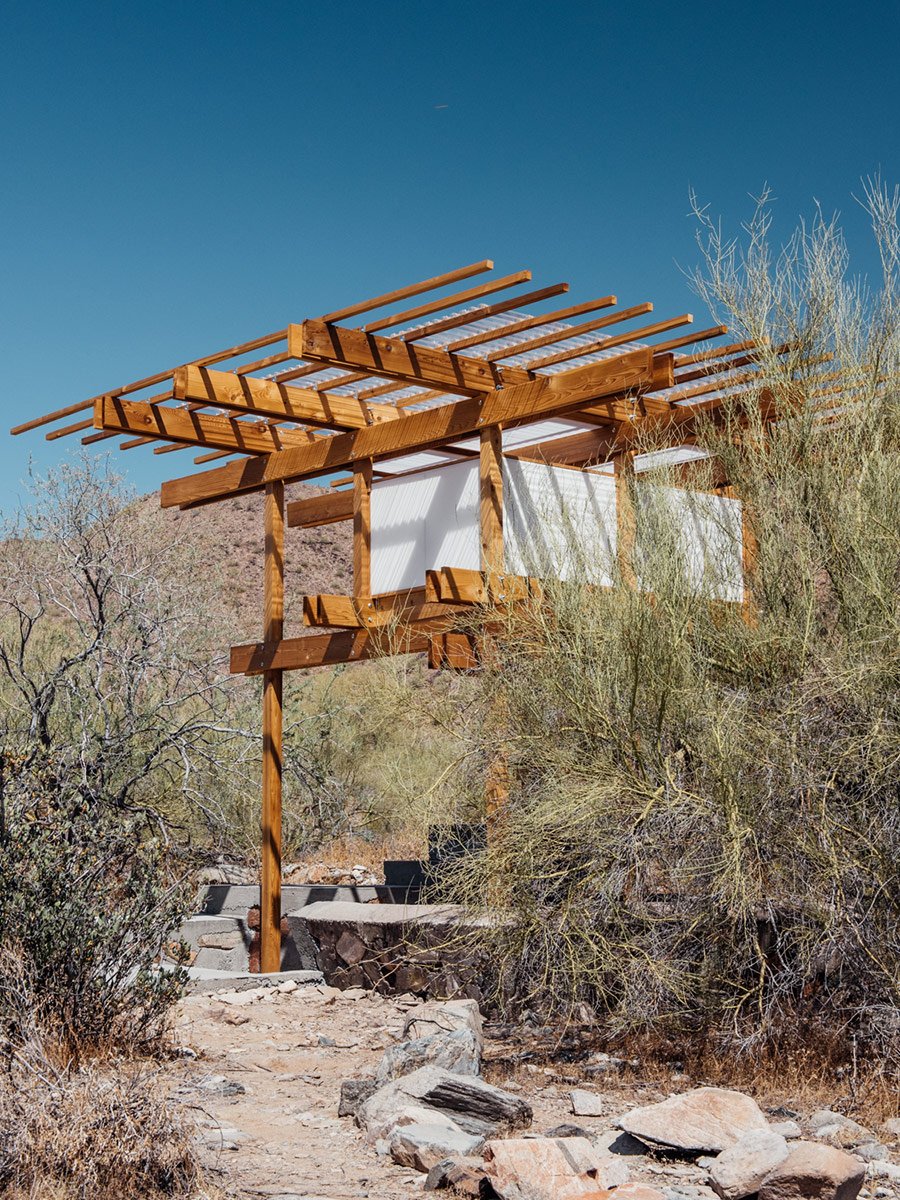 Moving architecture schools toward more fluid, experimental models has been a large ship to steer stateside, though a discussion of this need has been brewing with apparent candor in recent months. In February 2017, the Harvard Graduate School of Design launched its first online architecture course, the Architectural Imagination, taught by K. Michael Hays, Erika Naginksi, and Antoine Picon as part of the university's edX platform for MOOCs (massive open online courses). Granting access to architecture's often impenetrable, theory-laden ivory tower, the ten-week course is cost- and credit-free and offers lectures, modeling, and drawing exercises that can be completed at the viewer's own pace. The course received over 30,000 signatories.
Streaming a lecture by the normally "inscrutable" Hays, Los Angeles Times architecture critic Christopher Hawthorne couldn't shake a sense of irony. Hays's generation of architects from the 1960s and 1970s challenged Modernism's status quo by breaking from corporate and governmental interests, but over time, he writes, "fierce independence morphed into isolationism, which hardened into a self-satisfied insularity." And now it seems, in our politically fraught present, that cycle may be ripe and ready for disruption once again.
Los Angeles–based designer and educator Peter Zellner certainly seems to think so. In June, he launched the Free School of Architecture (FSA) with an inaugural class of 32 students at the Container Yard, an urban renewal project in L.A.'s Arts District. A longtime SCI-Arc instructor and adjunct faculty member at the USC School of Architecture, Zellner says the six-week, tuition-free "finishing course" aims to provide architecture school graduates with a critical viewpoint that—taking into account the wide valley between vocational training and theoretical musing that bifurcates many American architecture schools—better primes them for the realities of professional practice.
"We're not teaching design right now. There's no drafting, drawing, or making—just thinking," says Zellner. "'Learning by doing' now means learning by doing knowledge work, because architects are now doing knowledge-based work, and the tools that we use now are very different; the parameters that we judge architecture by now are very different."
Courtesy Brian Guido
---
Operating by a time-banking, barter system in which students will go on to offer research assistance to its unpaid, volunteer-only faculty members, FSA also seeks to address the flip side of education's financial crisis. According to a 2012 report by the National Education Association, adjunct faculty in the United States receive as little as $900 per course. Often without standard resources like health care or office space, the underpaid workforce teaches nearly 75 percent of college courses nationwide—by contrast, in the 1970s that figure hovered closer to just 20 percent. In the later years of his career, Wright himself came to depend on income generated from students of Taliesin as a means to support his practice, proving that even living legends can have a hard time sustaining an independent studio.
While the legacy of Wright remains central to Taliesin and the students it attracts, the great master-apprentice model may be one that falls to the wayside. David van der Leer, executive director of the Van Alen Institute and a former Guggenheim curator who also organized Learning By Doing, a 2009 exhibition on Wright's pedagogical models, envisions a retooling that requires architects not only to expand their skill sets, but to come to lean on other disciplines as equal collaborators. "As a designer, you want to know you're at the center of the process—some people think they're at the center of the universe," van der Leer jokes, "but it's very important to realize that other disciplines have incredibly valuable information, and perhaps for this reason are just as important as the design disciplines." The new working model, he argues, suggests that, in the future, work will develop thematically across disciplines, rather than be instigated by just one.
For Taliesin, accreditation as an institution of higher learning offers stability for the school and Wright's legacy, says Betsky, who assumed the role of president this August, when the school's accreditation officially reactivated. Faculty member Chris Lasch, of the experimental and tech-savvy architecture firm Aranda\Lasch, has stepped into the role of dean to further Taliesin's mission to bridge its curriculum with 21st-century practices.
Courtesy Aranda\Lasch
---
Lasch hopes to "expand the shop facilities at the school, with an eye toward merging the digital and the analog through making," he says. "The kind of practice that collocates between bits and atoms, comfortably moving between digital and physical constraints." As part of this, he continues, the school's historic student shelter program will be revitalized and integrated into thesis work, as well as extended into community-based design-build projects in neighboring areas.
Even as the school's renewed focus will include cutting-edge technology, it also entails a hands-on preservation effort for the landmarked campus grounds. "One of our future dreams is to develop a program in historic preservation, in which the students will work on the rebuilding of both Taliesin and Taliesin West," says Betsky. "Taliesin West was originally built by students—and now it seems fitting they should also engage in rebuilding it.
"The opportunity is that if I'm trying to convince a student or faculty member Taliesin is for them, if I can get them to show up, I'm done. Because the moment people arrive and see the grounds, they never want to leave."
You may also enjoy "Frank Lloyd Wright Was a Proto-Algorithmic Architect."