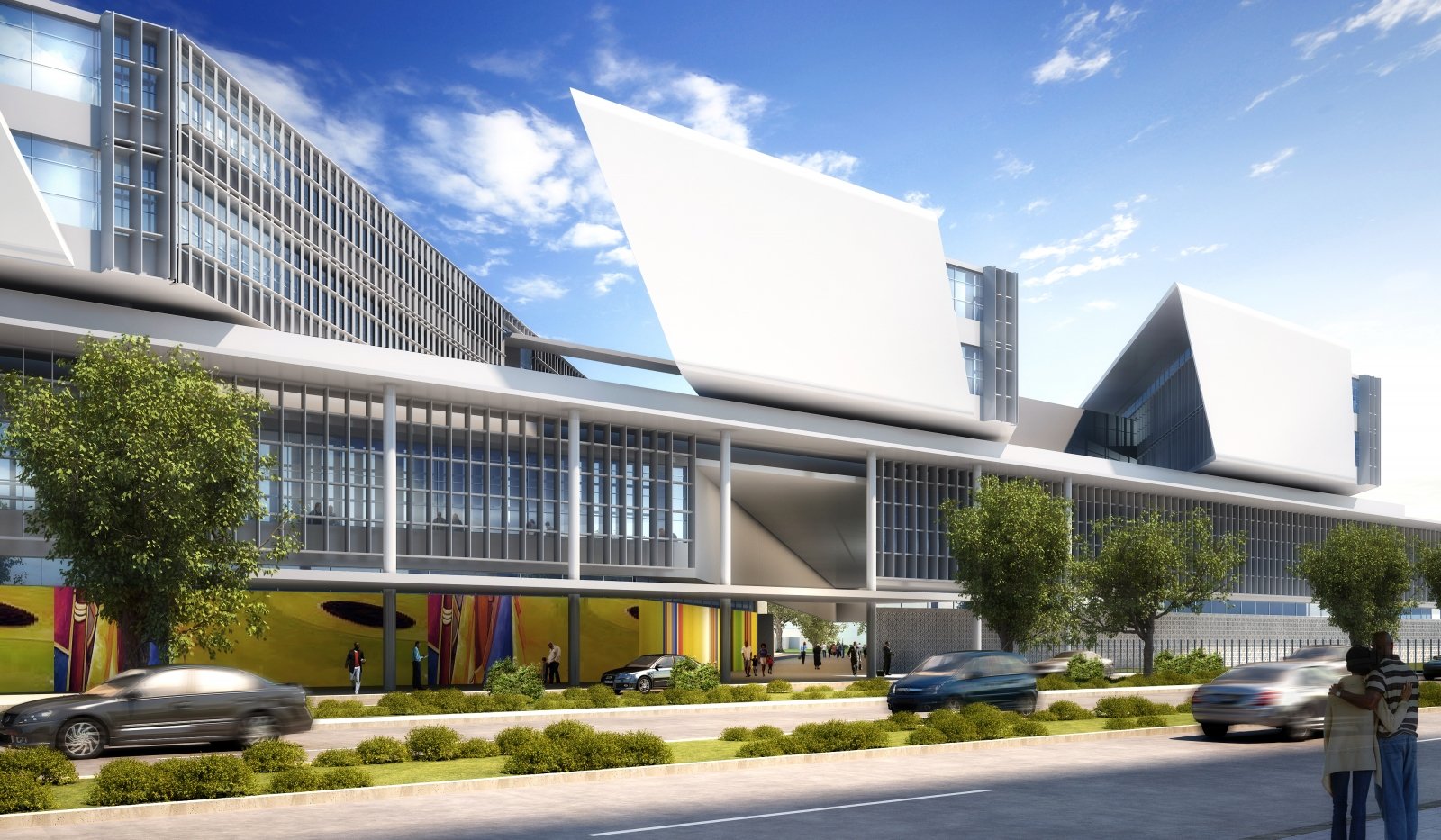 February 17, 2015
How Do We Design for More Holistic Health-Care Practices?
The design director of Perkins+Will Miami on how architects can help lead a new era of integrated and pluralistic approaches to wellness
The Ridge Hospital in Accra, Ghana aims to deliver state-of-the-art medical facilities for the area, while also cultivating a sense of place, namely through the building's integration in nature. This is what hospitals could be.
All images courtesy Perkins + Will
---
Health care today is a more holistic practice than in the past. The design of any health-care facility must then respond to a complex set of criteria with challenges that cannot be satisfied by any single solution—say, day-lit patient rooms or open-air convalescent areas. As architects, we have a real contribution to make. We need to design facilities capable of evolving and adapting according to the ever-changing science of health care and progressive treatments that are most effective through team integration, family-centric care, and social and cultural awareness.
Recently, we have seen how our National Institutes of Health's (NIH) dollars are increasingly being leveraged into facilities whose building functions are intentionally more interconnected. In such projects, research, education, and clinical care all occur under one roof, and—as should be the case—each depends on the other to better advance and inform disease prevention and control. This commingling of programs represents not only a smarter use of funds, but effectively lays the groundwork for a more collaborative arena of innovation and discovery.
Correspondingly, health care has evolved into a team-based discipline. The model of the physician as the autocratic decision maker and care provider is now, in many cases, seen as a vestige of the past. Medical professionals—not just doctors, nurses, and physician's assistants, but also nutritionists, therapists, social workers, and pharmacists—will begin to work in teams to provide consultative care.
We have taken the close adjacency of programs and partnerships as the basis of our own approach to health-care design. With projects such as the Clinical and Translational Research Building at the University of Florida and the Ridge Hospital in Accra, Ghana, we have begun to develop a new building type. It defies the age-old hospital model by integrating functions and features borrowed from other building types in an attempt to aid in the healing process. For example, labs can double as meeting rooms, thanks to movable walls that allow for quick changes of spaces to accommodate new needs or grants. Research and clinical spaces are embedded with this kind of transformative potential to better respond to the latest care informatics.
The old hospital model isn't equipped to meet the changing needs of health care and society. The Clinical and Translational Research Building at the University of Florida was designed to be an incubator for new ideas of health care.
---
The Clinical and Translational Research Building is a LEED Platinum, NIH-funded building that we completed in 2013. The design revolved around the pioneering approach presented by translational research, an alternative medical-based model for care shaped by real-time clinical studies. Patients receive treatments tailored specifically to them, while the feedback generated by their immune response is "crowdsourced" and comparatively analyzed. Our building reflects this by essentially being a big think tank, an incubator of ideas for more effective disease treatment. Working closely with the National Institute of Clinical Research's leadership, we crafted spaces inscribed with the best practices of both workplace (adaptability, team-based collaborative spaces) and research (open, expandable rooms with "brainstorming" zones for "war room"-type scenarios). We mapped the researchers' daily flow of work and the interactions between teams (and patients) to yield the best possible care environment.
The design of the Ridge Hospital weaves "streets" and courtyards throughout the 466,000 square-foot-complex.
---
When we initiated the actual design process for Ghana's new Ridge Hospital, we knew we wanted to incorporate similar considerations into the hospital's architecture. We sought to enhance the quality of caregivers' workspaces in a way that would streamline operations, making it easier for hospital staff to manage stressful daily obstacles. We opened waiting areas to outdoor amenities, and incorporated both natural systems and ventilated zones to bring in more daylight. We also wove "main streets" and courtyards throughout the building to help with wayfinding and to establish a familiarity of environments, thereby integrating culturally recognizable indoor and outdoor spaces. Our paramount goal was to foster a community, working together towards healing patients and families.
Health care no longer operates in a silo. Likewise, health-care design should emerge out of the experiences of an integrated, pluralistic team. Architects are uniquely prepared to lead these teams and confront the challenges of care with a holistic and humanist approach. This approach delves deep into all the needs we encounter today across our increasingly complex world, where health challenges know no boundaries of language, culture, disease, education, economic development, or social status. And where the causes of such a reality translate into hybrid and transformative buildings that are increasingly a reflection of how much the world, and its needs, are truly flat.
---
Pat Bosch, LEED AP BD+C , has helmed the Miami office of global architecture and design firm Perkins+Will since 1996. In that time, she has overseen projects in Mexico, Spain, Kazakhstan, Ghana, and the United States.