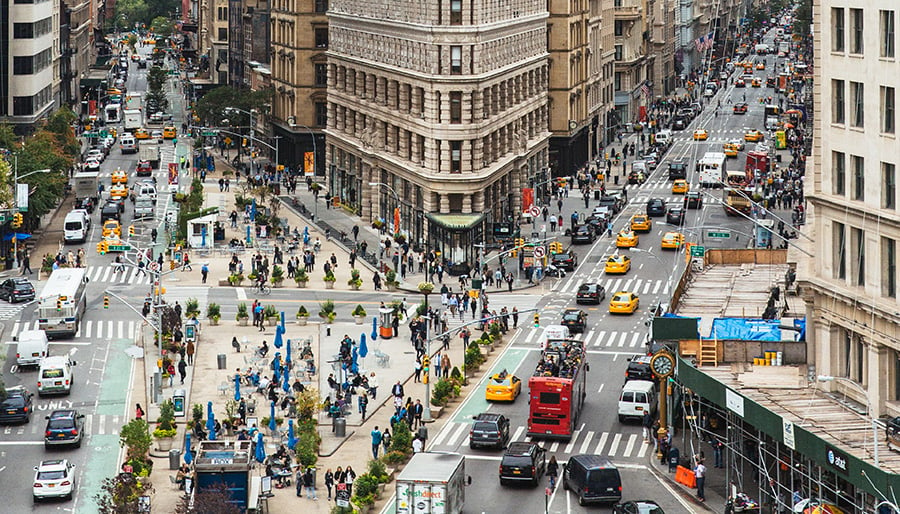 May 10, 2018
NYCxDesign 2018: Designers Pick the Best of Their NYC Neighborhoods
Six New York City–based architects and designers share their top spots for eating, shopping, and hanging out in the city that never sleeps.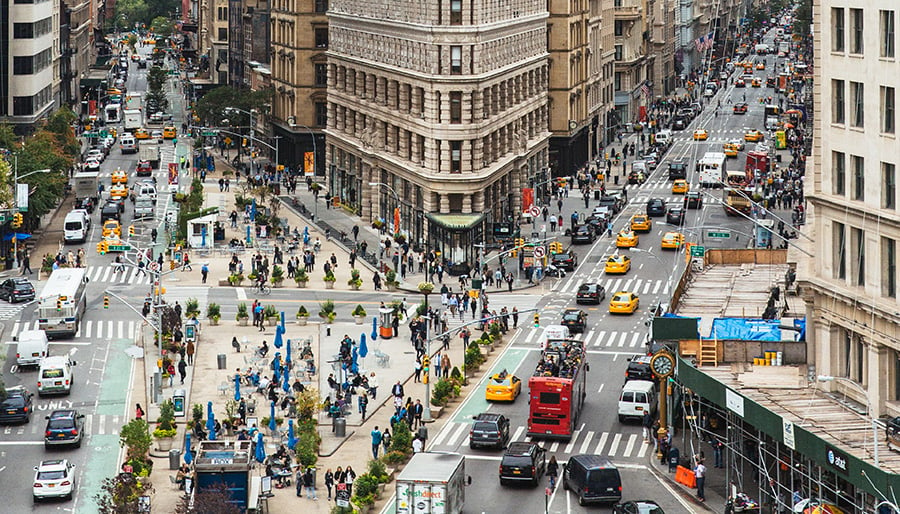 Coming to New York City for NYCxDesign but don't know its many neighborhoods? Live like a local with these designer picks, which spotlight personal neighborhood haunts of our favorite designers and curators. Also, visit our NYCxDesign homepage to download a digital version of the official Metropolis-produced NYCxDesign guide book.
---
Yaiza Armbruster — NoMad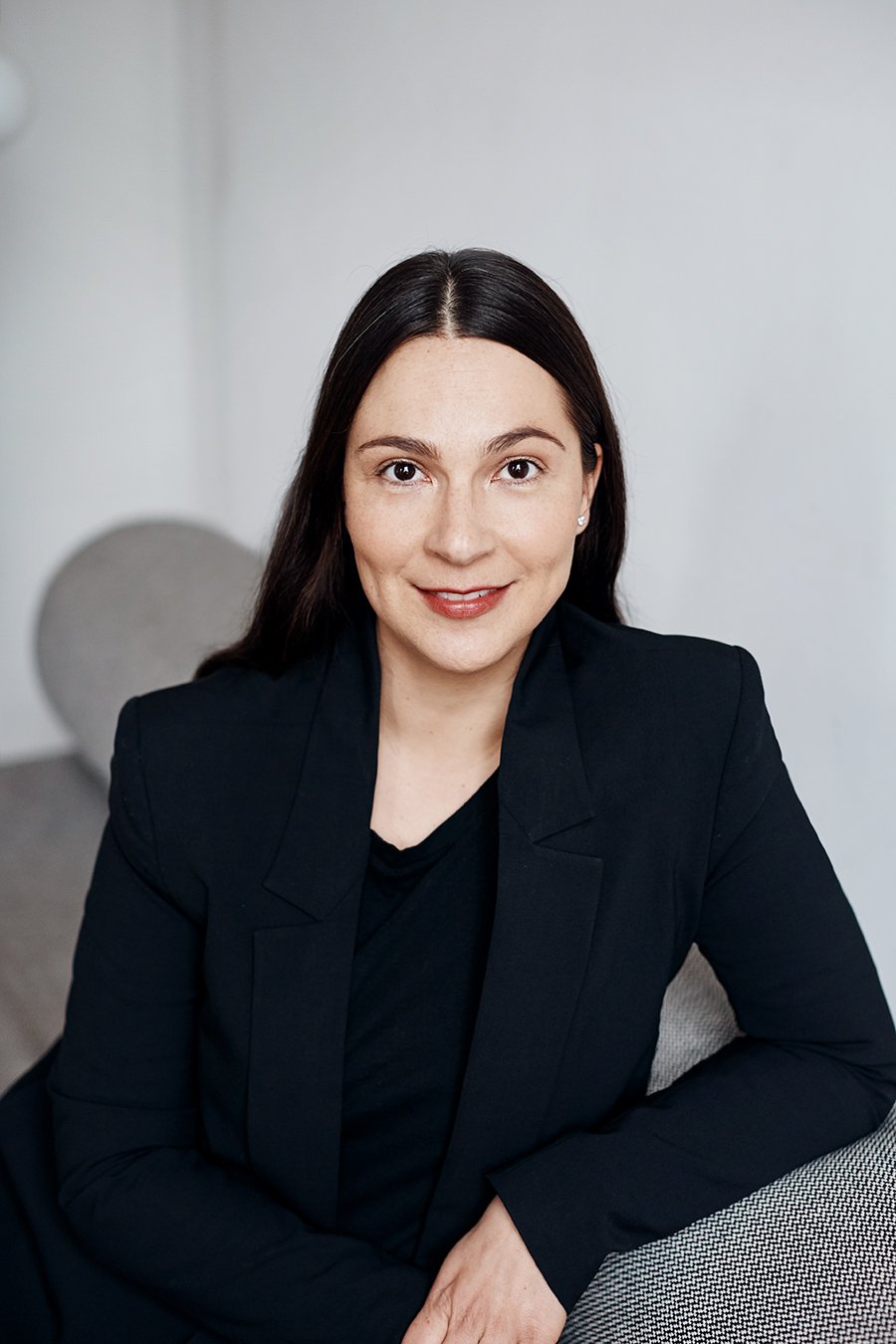 Founder of interior architecture and design firm Atelier Armbruster, Yaiza Armbruster landed in NoMad by circumstance when she had an opportunity to take over her husband's lease. Five years later, Armbruster moved into a larger space within the same building—and the area has become a hotbed of hip restaurants, bars, hotels, and design showrooms that relocated from downtown. "Since showrooms have moved here, it's easy to quickly go across the street and check out what they've added to their collections," she says, citing in particular Alt For Living, which also has a great coffee shop in the front. On other days, she likes to grab her morning coffee at Stumptown at the Ace Hotel, a spot she finds ideal for client meetings as well, and lunch at the bustling La Pecora Bianca. When it comes to shopping, she says, "Rizzoli's book store is a must. The grand interior reminds me of the cultural significance books still have."
---
Mark Zeff — Chelsea
Along with his wife, Kristen, and chef John Doherty, interior designer Mark Zeff merged the worlds of food, home decor, and lifestyle into one place with the 2017 opening of their Blackbarn Shop, Café and Bar in Chelsea Market. "The vibrant neighborhood, which is quickly becoming the epicenter of a quadriad of west-side neighborhoods, seemed like the perfect fit for this concept store—and we found a great partner with Chelsea Market," says Zeff. In a sense, he's come full circle as his eponymous firm was located here in the early 2000s, and he now visits Blackbarn at Chelsea Market thrice weekly. His local recommendations, aside from Blackbarn of course, include Mantiques Modern, one of his favorites for collecting one-of-a-kind design objects, Cookshop for lunch, and the bar at Hotel Americano for drinks. And, while the High Line has largely been the Chelsea attraction for the last decade, Zeff adds, "The new Whitney Museum is a quintessential experience."
---
Dani Arps — Midtown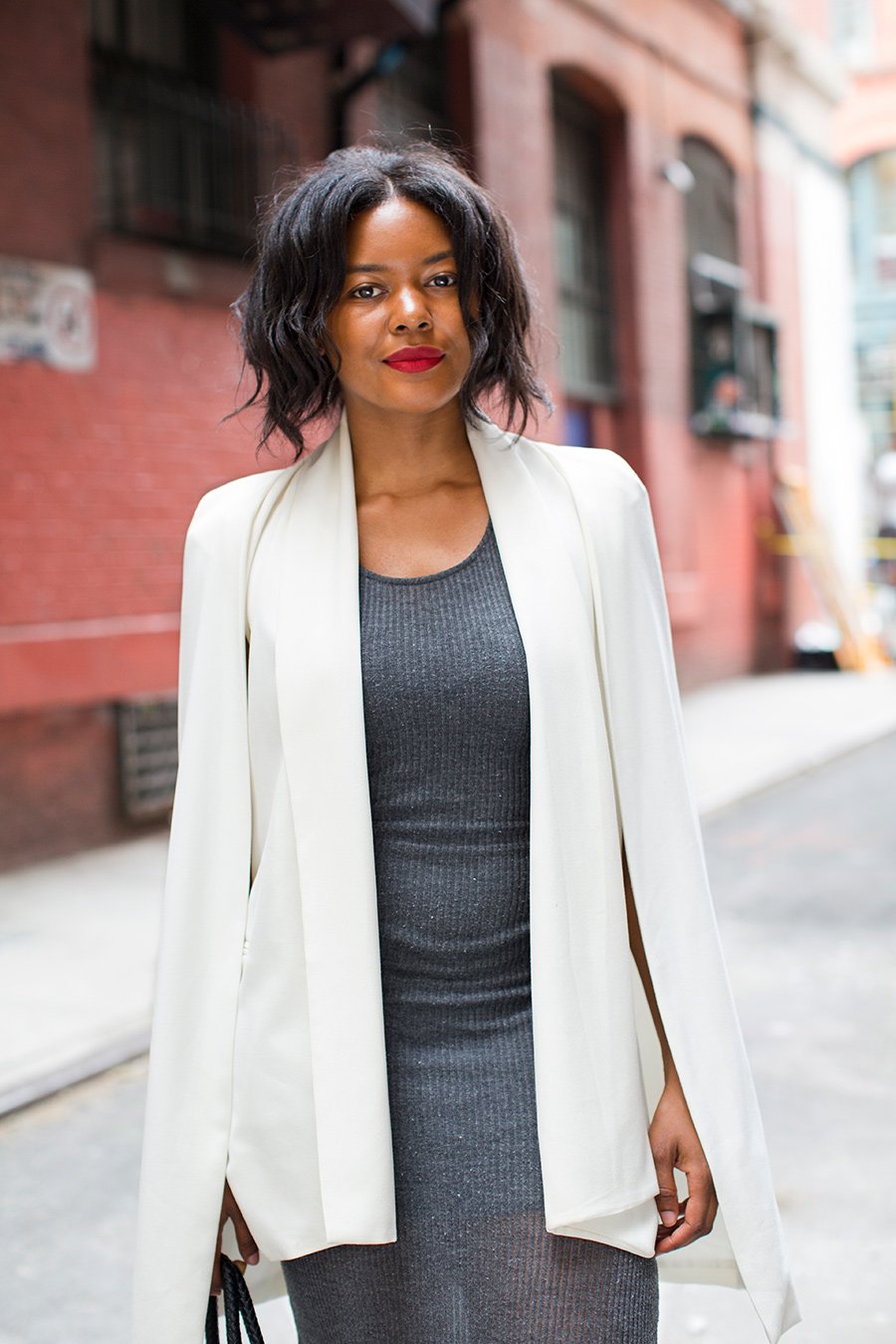 Although interior designer Danielle "Dani" Arps started her firm a mere four years ago, she has already developed an impressive roster of clients that includes major tech start-ups, from SeatGeek to Contently. Thanks to this growing success, Arps was able to snag her own office space in a Midtown Manhattan building a year ago, which affords her utmost convenience. "Because I work within one block of basically all of the subway lines, I can get to my clients throughout the city easily and quickly," she says. "This area has always had a more corporate crowd, but I'm part of a new wave of creative businesses here that are shifting that a bit." She recommends stopping by Knoll, right by MoMA, for iconic furniture pieces, but also the chain Anthropologie for more consumer-friendly home goods. An insider secret she offers is Michelin star–rated Café China: "It's one of those places where you can't make a reservation and have to wait an hour to get seated for dinner. However, for lunch, you can just walk right in!"
---
Kristina O'Neal — Lower Manhattan
One of four founders of design and concept firm AvroKO, Kristina O'Neal is no stranger to Lower Manhattan's hot spots. "We've been in Lower Manhattan from the day AvroKO was founded! Our original offices were right above our first restaurant project, Public, on Elizabeth Street," says O'Neal. The firm behind numerous trendy hospitality establishments—from Beauty & Essex to Saxon + Parole—has since moved office locations a couple times, but always within the vicinity. "As designers, inspiration can come in many forms, and we find that this part of the city provides the most fodder for creative work." AvroKO has remained cognizant of the area's shifting demographic over the years, and what the new residents and visitors look for in dining or drinking spots. "It keeps us thinking outside of the box and pushing boundaries to keep our designs interesting and surprising." Design finds are just about everywhere here, according to O'Neal. "We love the lighting and furniture stores like Gabriel Scott and Matter. You never know what kind of art-like treasure you're going to happen upon in these places." To start the day off right, she recommends grabbing a morning coffee from Café Integral, a small but well laid-out shop that also serves tea.
---
Brett Littman — Queens
While Brett Littman has just started his directorship at the Noguchi Museum in Queens, he's already well-versed with this outer borough thanks to a four-year stint as the deputy director for MoMA PS1 in Long Island City. "Queens is the past, present, and future," says Littman. "Its amazing ethnic diversity has made it one of the most vibrant places in New York." Aside from the museum he directs, he also recommends visiting foundries, such as Modern Art Foundry, which operate out of old repurposed manufacturing buildings or townhouses. "It takes some sleuthing to find these places." First-timers to the borough should see the Pepsi-Cola sign in Gantry Plaza State Park, Long Island City. "It's a perfect re-creation of the 1940s neon sign that used to be on top of the Pepsi bottling place in LIC." And nearby is Matthew Barney's studio with a mysterious clock on the building. "Many say it's a Trump presidency countdown clock."
---
Ben Bischoff — Red Hook & Industry City
Well before IKEA Brooklyn introduced the industrial neighborhood of Red Hook to city dwellers across the river, design-build firm MADE opened shop here on the historic Beard Street Piers. "We were intrigued by the diverse community that felt almost hidden inside the old brick and stone warehouses," recalls principal Ben Bischoff. "There was a creative culture in Red Hook that we could join with a rich resource of woodworkers, metal-smiths, glass-blowers…" And though much has changed in the 15 years since MADE was founded, Red Hook's creative culture hasn't as new studios, shops, and eateries that respect and preserve the area's urban and independent feel have moved in. Among them, Bischoff recommends Saipua, a floral design studio and shop that also sells Icelandic wool from its own sheep farm upstate. He also likes grabbing morning coffee from Black Flamingo, browsing at antique-jewelry boutique Erie Basin, and sipping a drink at Botanica. Or just wandering: "With so many workshops, studios, galleries, and storefronts waiting to be discovered, this is a place where design is happening."
---
To download the digital version of our NYCxDesign guide, please enter your email below:
[gravityform id="9″ title="false" description="true" ajax="true"]
---
Find all of our NYCxDesign updates, previews, and more, here!