April 20, 2022
Vitra Design Museum Explores Design's Complicated Relationship with Plastic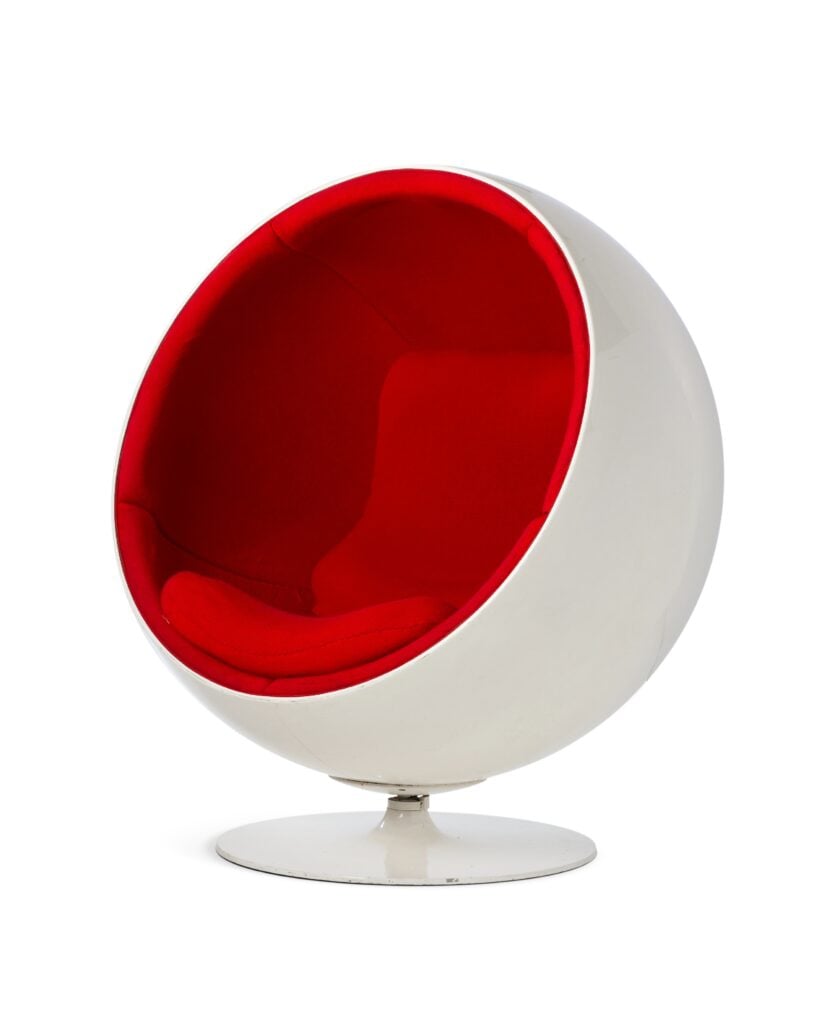 According to a 2021 Environmental Protection Agency report, 6.3 billion tons of plastic waste has accumulated on land and in the sea over the past 100 years alone. It's no secret that designers and manufacturers have been complicit in propagating this global crisis but have also recently endeavored to rectify the wicked problem, experiment with various upcycling strategies, and implement natural alternatives. Plastic. Remaking Our World, on view at the Vitra Design Museum through September 4, seeks to explore the conflicts associated with the production and implementation of the material.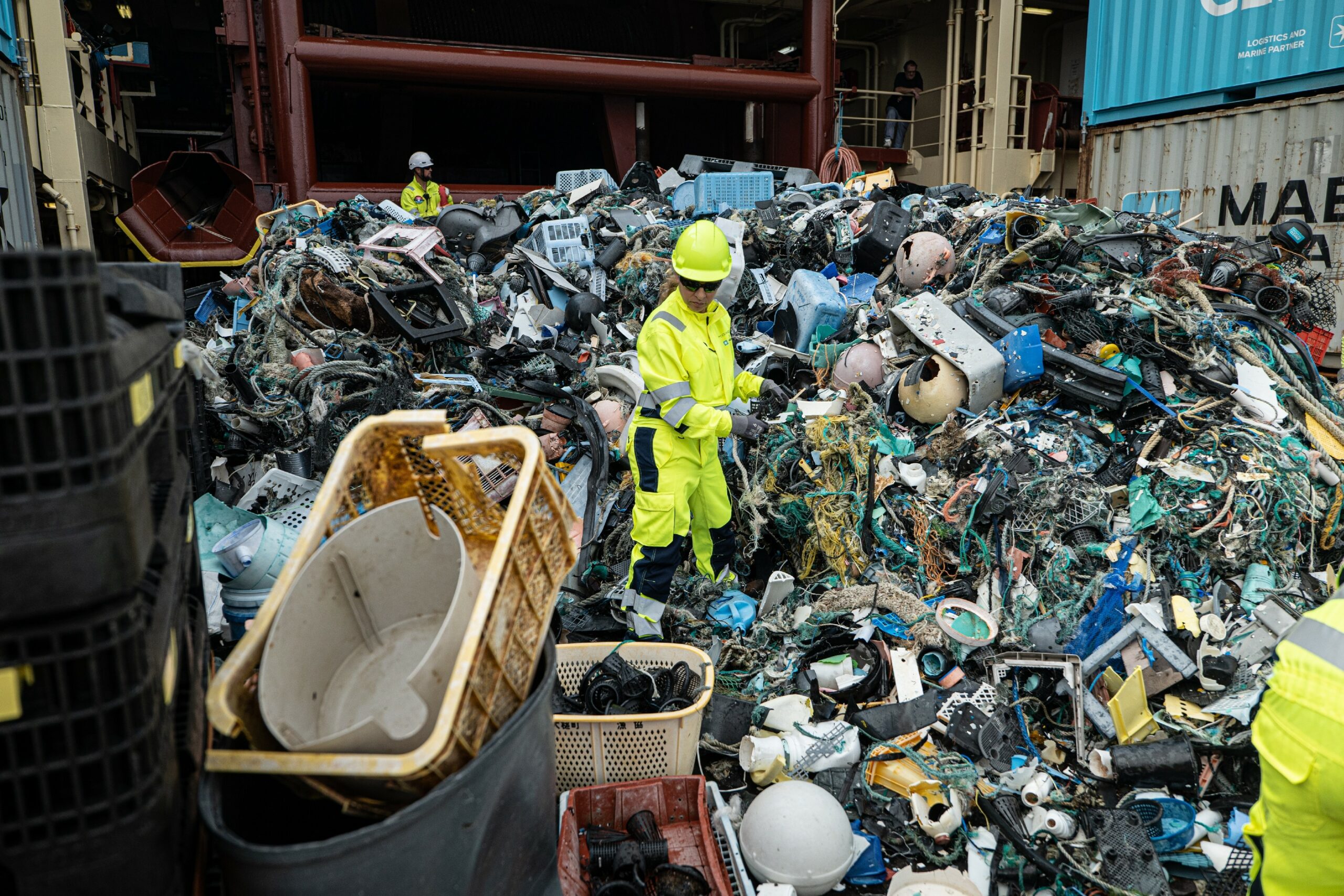 "If you think about the usability of plastic, you realize it wasn't bad until it became a menace," Waste or Creative Hub founder Chineyenwa Okoro Onu shares in a published discussion included in theexhibition's catalog. "It became a problem when we realized the challenge of recycling collecting, sorting, biodegrading—when we realized what a mess we'd created with our own hands."
Rather than play the blame game, the show seeks to uncover this material's nuanced historical, contemporary, and prospective evolution. The museum's curators, Jochen Eisenbrand and Mea Hoffmann––with help from V&A Dundee's Charlotte Hale and Lauren Bassam, V&A London's Johanna Agerman Ross and Corinna Gardner, and Lisbon's Museum of Art, Architecture and Technology Anniina Koivu—developed a multimedia exhibition that addresses all sides of the issue. The show identifies the mindset of the past and present to better understand the efficacy of future-proof solutions.
Setting the tone for this discursive approach, the exhibition opens with a split-screen video juxtaposing stock footage of unspoiled landscapes and a montage of plastic production in the past century. The first section explores the utopian ideals surrounding plastics in the early to mid 20th century, while the second half explores the changing cultural perception of the material from the late nineteenth century—when plastics were actually derived from animal byproducts—and the "petromodernity" of the 1920s to the present-day prevalence of the material. Key highlights include Bakelite products from the early 1910s; iconic industrial designs by Egmont Arens, Wells Coates, and Gio Ponti; and notorious corporation Monsanto's all-plastic House of the Future installation mounted at Walt Disney World in 1957.
The exhibition then focuses on the repair and reuse culture that emerged in the 1990s and continues to drive today's thinking. It highlights initiatives such as The Ocean Cleanup project, everwave, The Great Bubble Barrier, and the ongoing global campaign for reusable water bottles. Jane Atfield's sustainable designs are also on view. The British designer was one of the first to explore and use upcycled plastic sheet material. Her prototypical 1992 RCP2 chair is currently the subject of a solo show at New York City's Emma Scully Gallery.
"Our seemingly amazing technology has come with a big price. Plastic is a design failure," says Cyrill Gutsch, founder of Adidas-supported project Parley for the Oceans. "The encouraging thing is that there are a lot of innovators who have been working on solutions that are closer to nature and that we are now ready for. Nature is the ultimate hi-tech."
He cites banana peal packaging as a strong example. A final exhibition satellite showcase in the Vitra Design Museum Gallery presents recently developed recycling innatives. While Dutch designer Dave Hakkens's seminal 2013 Precious Plastic project takes a step further and considers plastic waste as a viable natural resource, Kenya-based initiative FlipFlopi seeks to inspire change on a politcal level. A number of alternative bioplastics—such as Klarenbeek & Dros's 3D-printed algae-based composite and British start-up Shellworks harnessed microorganisms—are also given pride of place as case studies in this display.
Throughout the multiprong show, an accompanying catalog, and a robust talks program, the comprehensive exhibition seeks to provide a more holistic assessment of the role this complex material has and will continue to play in our world.
Would you like to comment on this article? Send your thoughts to: [email protected]