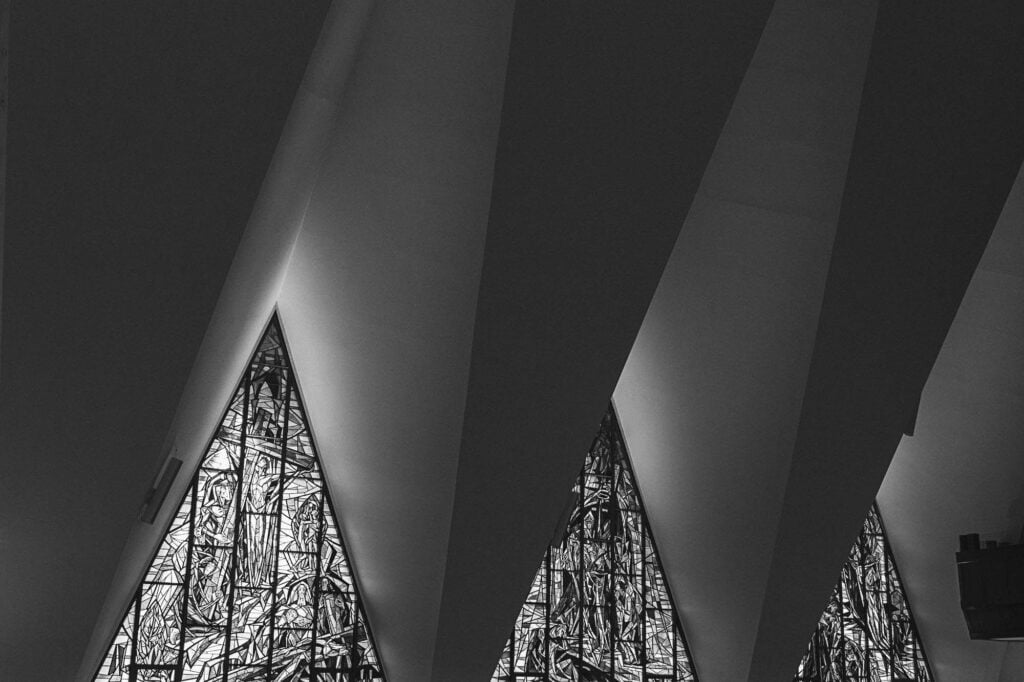 September 14, 2022
Revealing How Iconic L.A. Architect Paul R. Williams Thrived in Nevada
Ireland's striking black and white images bring into focus Williams' attention to detail, his passion for curves, and in his later work, a fearless flare for the dramatic. "This experience deepened my admiration for Williams," explains Ireland, who previously authored the book, Regarding Paul Williams: A Photographer's View, featuring an array of Williams' buildings. "In Nevada there are certain structures that really used materials in a different way than what I had seen in Southern California. It showed me more things that he could do."
Williams' Nevada experience began during the Great Depression, when African Americans made up less than 0.6 percent of the state's population. His ability to reinvent complicated historical forms in interesting new ways led to his first work in the state: a 1934 commission from former Pasadena resident Lluella Garvey, widow of a Cincinnati steel magnate, to design a Classical-Revival duplex in Reno. Ireland expertly captures the home's harmonious proportions, graceful staircase, and wrought iron details. Williams returned in 1936 to design a similar home for the Herman family in what is now Rancho San Rafael Regional Park. Like Garvey, the Herman's also spent time in Southern California before moving to Nevada.
The architect's willingness to experiment was evident in a community of fifteen prefabricated steel houses, assembled with steel framing, paneling, window and door frames, to form the El Reno Apartments in 1937, also in Reno. Although most have been moved to new locations, Ireland's images reveal that they retain their rustic charm and distinctive bay windows.
Williams' ecclesiastical work in Los Angeles and his connection to Lluella Garvey made him an obvious choice to design The First Church of Christ, Scientist in Reno (now the Lear Theater). Garvey helped secure land on the north bank of the Truckee River for the Neoclassical Revival structure, which included an auditorium with seating for 600 guests. "The church is a true masterpiece of its setting," Nevada historian Alicia Barber, who has written extensively about Williams, says. "The use of light in the sanctuary, with large windows on the east and west, floods the interior with a warmth that doesn't require artificial lighting."
Another underappreciated aspect of Williams' career is his talent for creating affordable housing. During World War II, he was hired to design modest homes for workers at the Basic Magnesium Incorporated plant in what would become Henderson, Nevada. He returned to the state in the late 1940s to design Las Vegas's first minority-built subdivision, Berkley Square, a community of 148 single-story contemporary ranch-style homes for middle class African Americans on the city's historically neglected Westside. 
"He built communities for Blacks in a very low-key, elegant way," Claytee D. White, Director of the Oral History Research Center at the UNLV Libraries, reflects. However, as she points out, segregation meant he would not have been welcome at the hotels on the city's fledgling strip while working in Las Vegas. Williams' creative versatility continued with Las Vegas Park, a racing track on the city's Paradise Road, and later with the La Concha Motel (now part of the city's Neon museum), with giant swooping concrete clamshells, as well as the bold A-frame Guardian Angel Cathedral.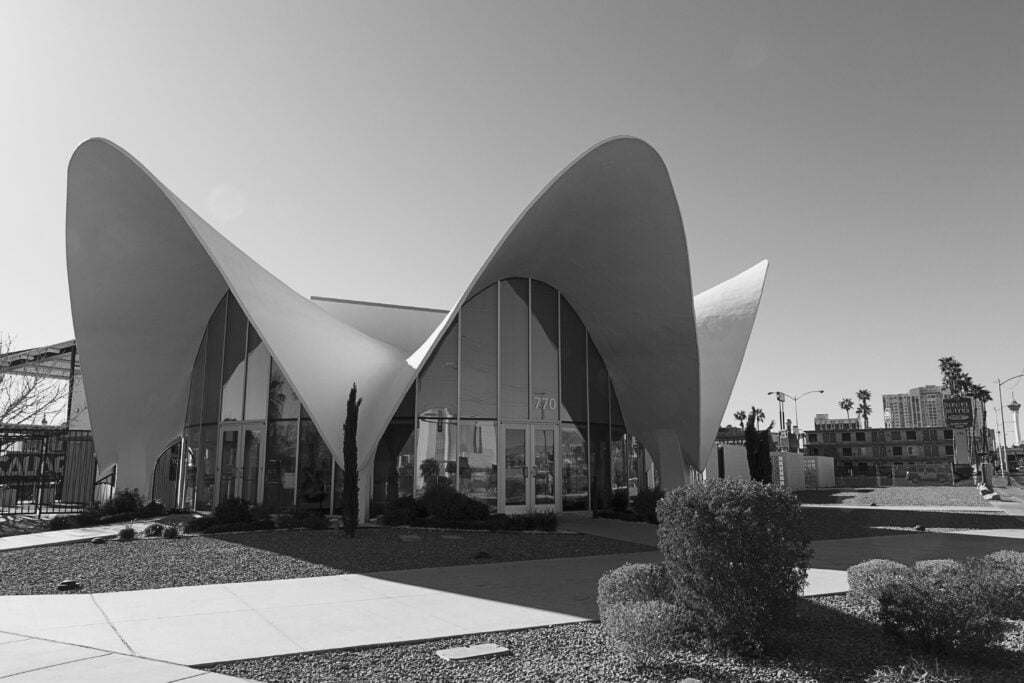 Sadly, the architect's concept for an "Air-Cab" transportation system (also featured in the exhibition) that would have  moved passengers in gondolas from the McCarran airport to the city's center never materialized. However, there are plenty of examples of his trailblazing, eclectic vision that remain. "A lot of times the (Las Vegas) strip overtakes the rich history of Nevada," Carmen Beals, curator of the Nevada Museum of Art's exhibition, explains. "Although the strip is a lot of fun, we have a lot more to offer."
Janna Ireland on the Architectural Legacy of Paul Revere Williams in Nevada is open at the Nevada Museum of Art in Reno until October 2nd. It then travels to the Nevada State Museum Las Vegas from December 3, 2022 through May 29, 2023.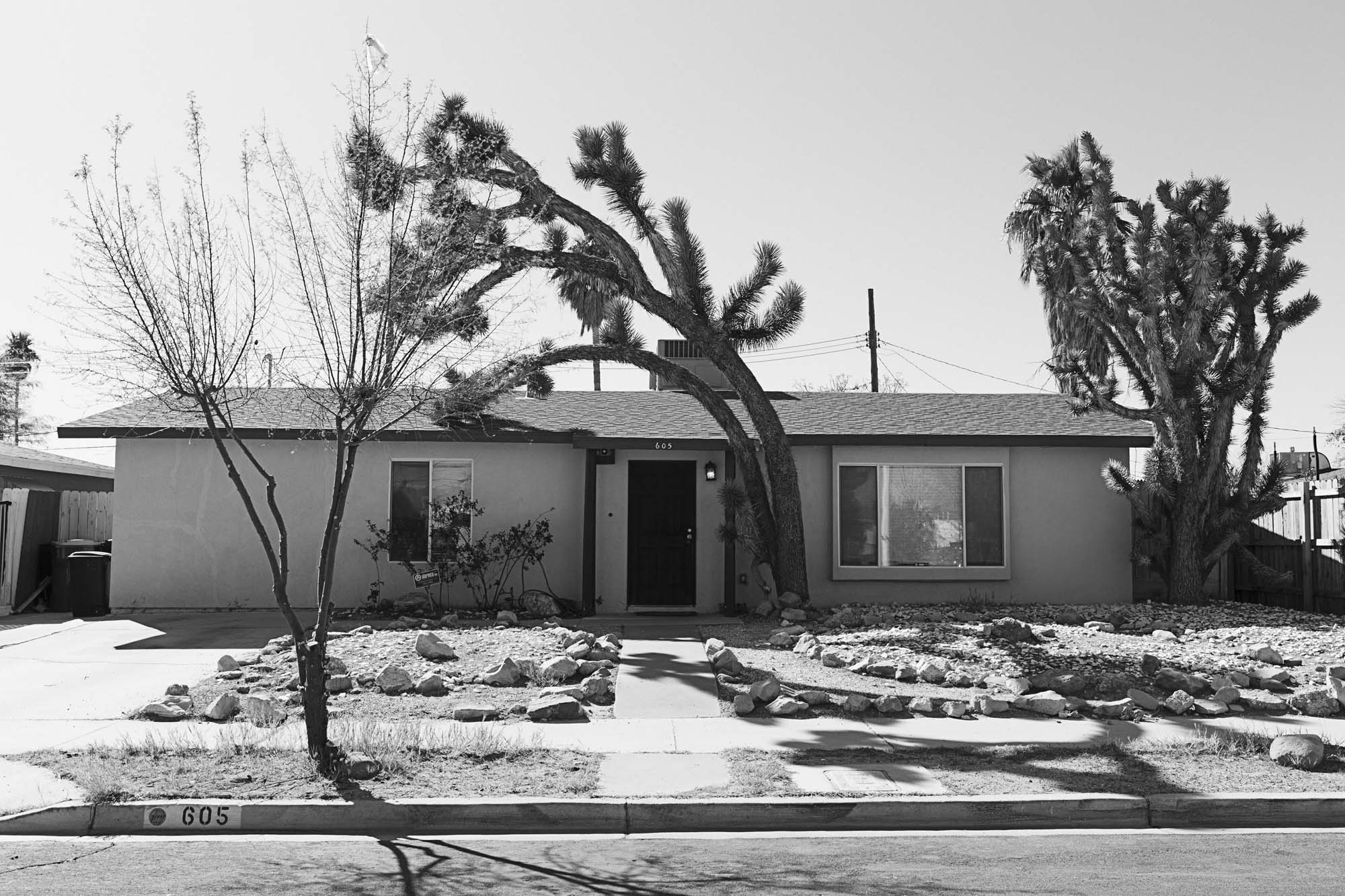 Would you like to comment on this article? Send your thoughts to: [email protected]