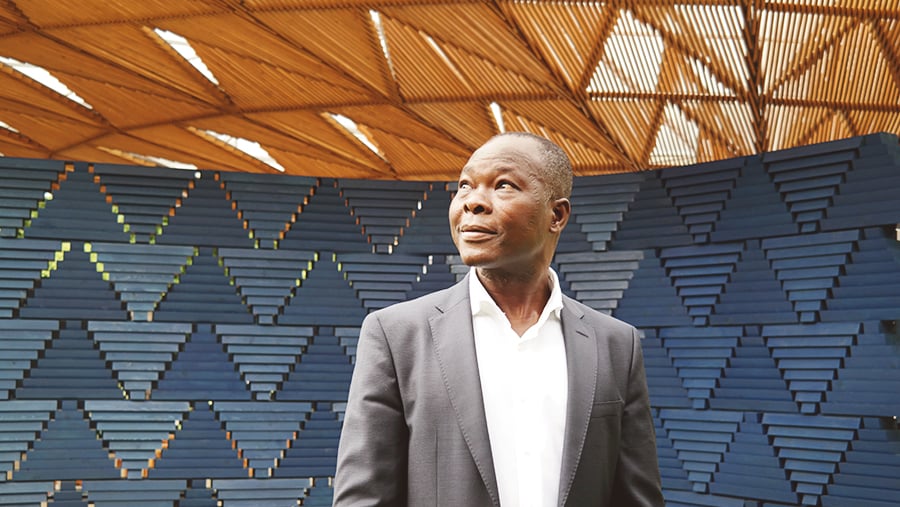 June 20, 2017
Serpentine Pavilion 2017: Francis Kéré's Tree-Like Design Takes Root in Kensington Gardens
Photographer Gili Merin takes a tour of this year's Serpentine Pavilion, designed by African-born architect Francis Kéré.
The Serpentine Galleries today revealed the 17th iteration of its annual pavilion, designed by architect Diébédo Francis Kéré.
Each year, a panel of judges selects an international architect who has never built a structure in the UK before to design a pavilion on the grounds of the galleries, in Kensington Gardens, London. This year's panel included Serpentine Artistic Director Hans Ulrich Obrist and CEO Yana Peel as well as architects Richard Rogers and David Adjaye.
Kéré, who grew up in the remote desert village of Gando in Burkina Faso, wanted to marry the "cultural references" of his home country with "experimental construction techniques." The resulting structure, with a timber roof that resembles a tree canopy, is a gathering place for events and discussions that will take place throughout the summer. The central steel structure not only supports the roof, but features an oculus through which rainwater can create a waterfall; this water will be used to irrigate the parkland nearby.
The pavilion opens to the public this Friday (June 23rd—October 8th), but you can get a preview of the pavilion below.
If you liked this post, you may also enjoy "In Focus: The Architecture of Francis Kéré."