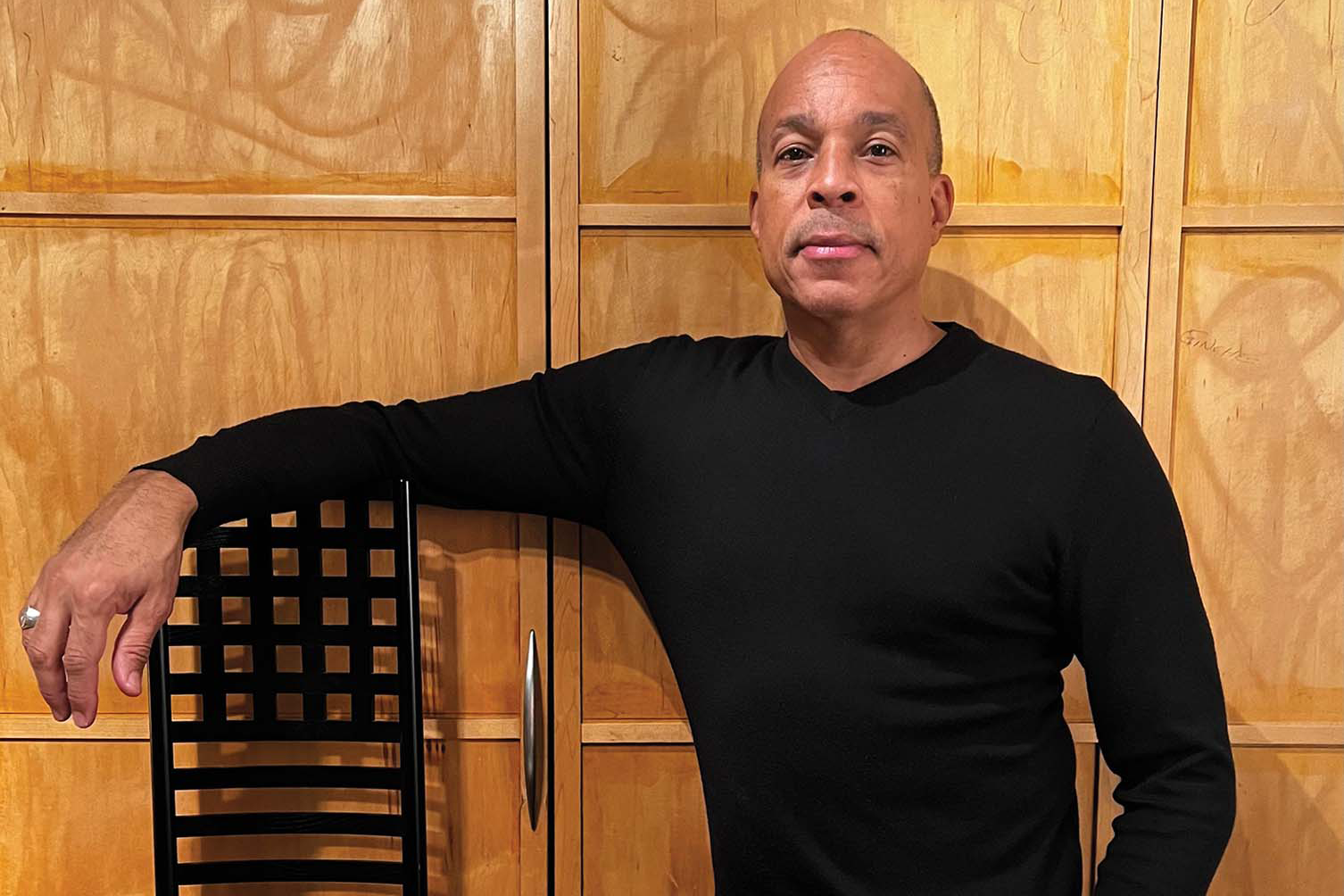 July 18, 2023
Specify Hot List: Courtney Brooks on Growing Unika Vaev's Textile Division
Specify: You've been the design director at Unika Vaev since early 2019. Did you come into the role with any particular goals?
Courtney Brooks: The motivation primarily was to grow the textile division and to develop textiles that we like to call "signature." Unika Vaev has been known for beautiful high-end woolen and sustainable products, but there was a void in the collection vertically from a standpoint of pattern and design.
My mission and focus since becoming design director have been aligning with mills in the United States that are mindful of the environment and follow a philosophy of sustainability, but [are] also ones that I can work with to produce beautiful patterns at medium and larger scales.
Specify: When you design a new collection, where do you usually look for inspiration?
CB: I draw inspiration from everywhere. I'm originally from Chapel Hill, North Carolina, and back in the late 1970s my parents would send me to New York City—I have an aunt and uncle who lived in Soho. They enrolled me in pottery, painting, and sculpture classes, so I was exposed to the arts and museums in New York City at a very early age. I draw a lot of inspiration from fashion, food, and my travels around the country and the world. Our new Pattern Mix collection was inspired by my love of color, Bauhaus design, and architecture.
Specify: How does Unika Vaev's legacy come into play?
CB: The company was founded in 1975 when we purchased the rights to a small textile mill in Denmark. The name Unika Vaev means "unique weave" in Danish. One of the things that kind of makes Unika Vaev unique is that (and I know this can sometimes be overused) we epitomize the mindset of a small, boutique provider of high-end textiles and beautiful acoustics and decorative products.
Specify: How has the pandemic changed the way designers are specifying textiles?
CB: There's been a big push for high-performance products—products that can be easily cleaned and are bleach cleanable—but also for products that embrace sustainability and are free of Red List chemicals and treatments. Designers still want beautiful products and fabrics, but they also want to be mindful of the environment and know that the products are high-performing. So I've been focusing on bringing on new products that meet all of these criteria.
Specify: Have you noticed changes in the way the company engages specifiers?
CB: I've been in this industry for more than 40 years, in roles from sales to interior design, and there's been a paradigm shift with millennials and Gen Zers. Gen Zers are very important to us, and we've been using social media to reach that audience. Obviously we want to get in front of specifiers, and we know that they are the bulk of the folks who are specifying.
Would you like to comment on this article? Send your thoughts to: [email protected]