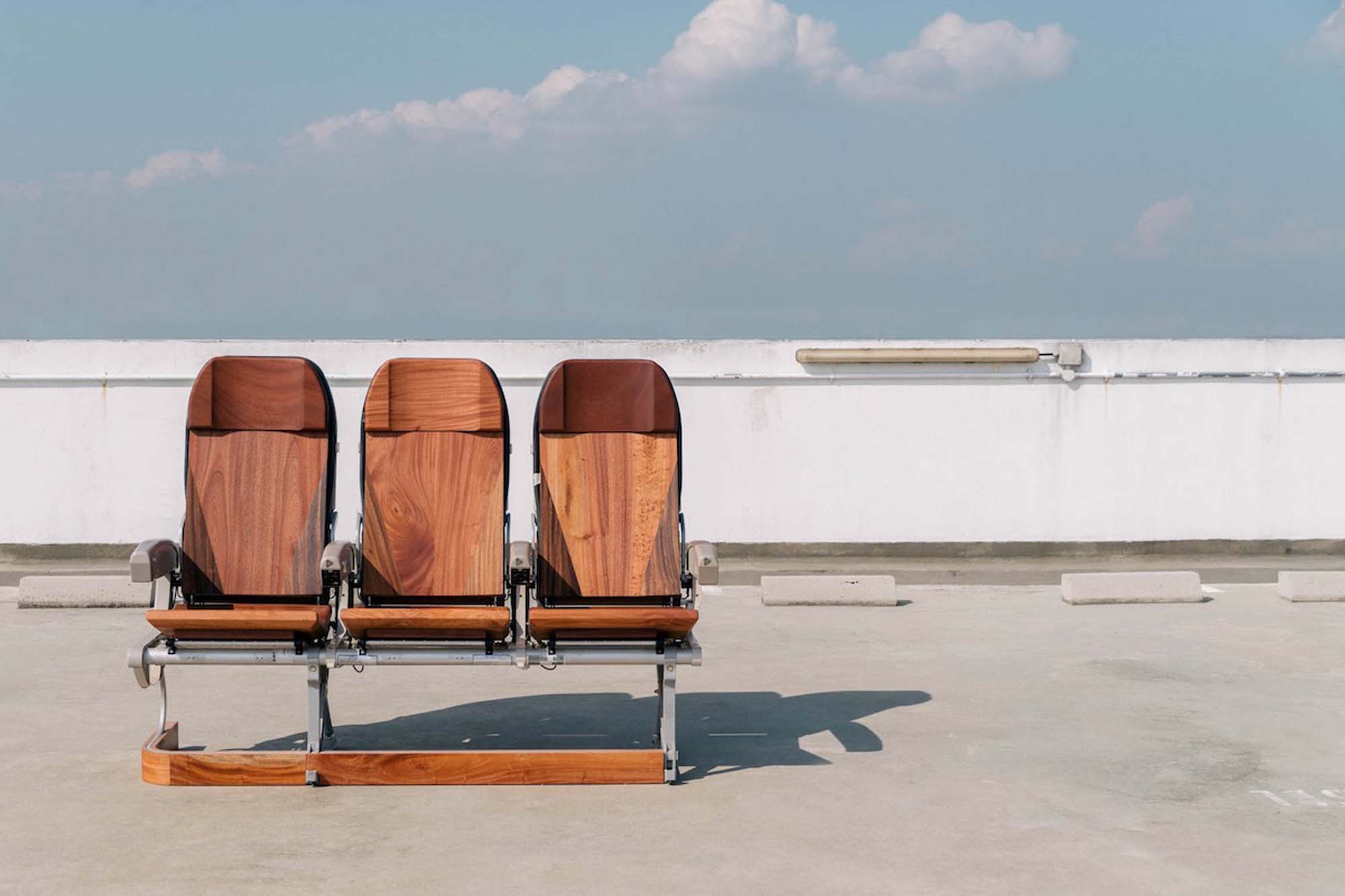 October 14, 2022
Spotting the Rising Design Stars (and Their Creations) at Singapore Design Week 2022
Cow Dung Wasteland Transformation by Adhi Nugraha
Cow dung pollutes waterways and the air. Through a research project, Indonesian designer Adhi Nugraha developed a way to clean and process the material and transform it into useful household objects. The Cow Dung Wasteland Transformation collection includes three different speakers, a container that doubles as a stool, a box, and a lamp.
The Upcycling Project by Roger & Sons for Singapore Airlines
In the 1970s, fast-growing non-native trees such as Khaya, an African mahogany, were widely planted in Singapore. Today, that's a problem. "In Africa, they have seasons, in Singapore, we don't," explains Morgan Yeo, principal of Singapore design studio Roger & Sons. "So the trees grow really quickly and the roots don't grow deep—and then they fall over." To combat the problem, more than 100 non-native trees are chopped down and disposed of a day. They are then replaced with native trees with a more suitable root system.
With processes developed with the country's heavy humidity in mind, Roger & Sons is exploring how to reuse both the wood and the sawdust created. Through the Upcycling Project, a partnership with Singapore Airlines, the studio takes outdated airplane furnishings such as economy seats and food trolleys and clads them with oiled Khaya. The elegant result finds new life for both a furnishing object and a tree considered trash.
"Fashion Composer" A-Jane
Self-proclaimed "fashion composer" Alice Jane Chang or A-Jane combines fashion and music to create everything from versatile wardrobe staples to a collection of 'art wear'. Paired with a rayon-polyester cape, lightweight recycled aluminum discs—a total of 800 of them—form the Distio Sound Cape, which chimes with movement. The Scifonic sculptural dress and the Stacca Art Top, explorations of zero-waste, repurpose fabric scraps from other designs in the collection.
Spring table by Studio Juju for New Optimistic Works
"The idea, conceived during the COVID period, was self-reliance, to produce things made in Singapore, which doesn't have very sophisticated manufacturing," says Studio Juju co-founder Timo Wong, on the firm's polyurethane-coated steel tables. Part of the Made in Singapore collection, they are rendered in single (red and black) or tricolor glossy hues accenting each component. "In Singapore, a car is a very precious possession, so naturally the finishes of our cars have to be perfect. The Spring tables look powder-coated, but actually they are painted in an automotive shop," adds Wong.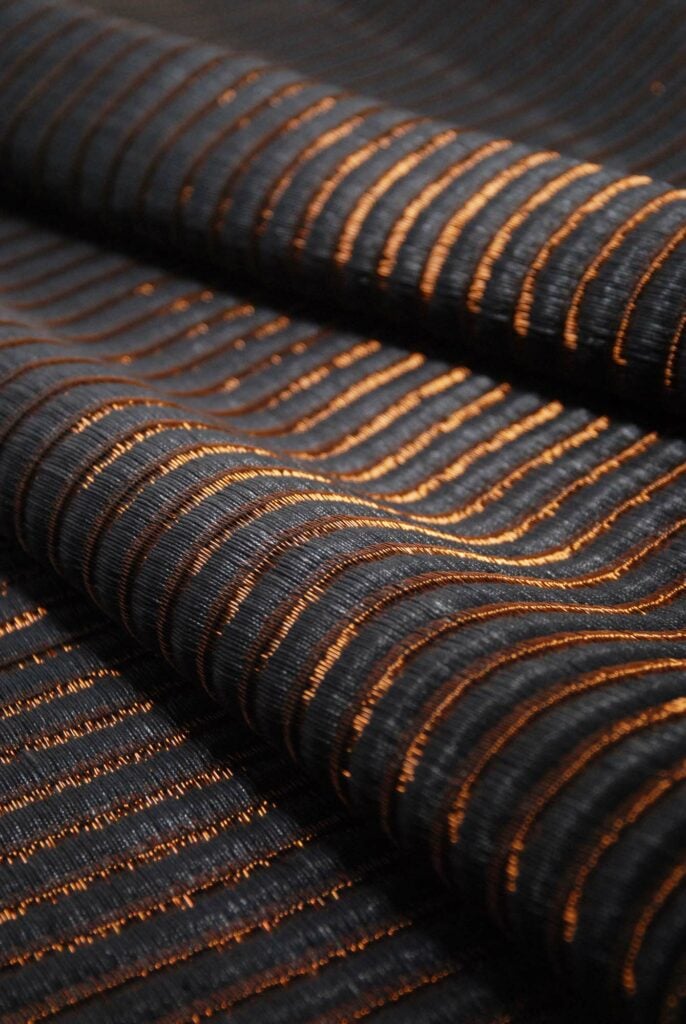 "Otherworldly mutations" by Sean Sheila
Disrupting marine life or the hottest look of the season? Our oceans are filled with trash, and Sean Loh and Sheila Agatha Wijay, the minds behind Indonesian fashion label Sean Sheila, have a better use for it. Nylon sourced from ocean waste is incorporated into their Fall/Winter 2022 collection, which channels the novel-turned-film "Annihilation," as well as "otherworldly mutations."
Dangling straps add unexpected structure to the recycled nylon and cotton-rayon blend FW22 top. FW22ST, a deconstructed tailored top with balloon sleeves made of 100 percent wrinkle-resistant Triacetate, is a merger of forms from two classical garments. Both pieces are rounded to recall mushrooms. All of Sean Sheila's pieces are made by people living with disabilities.
Colette by Eugenio Hendro for ROA
Reclaimed scrap materials are woven together to form Colette, an intricate wall covering by Indonesian designer Eugenio Hendro created in collaboration with weaver artisans in Magelang, a city in Java. Removed from generators, the copper wire is already coated, and therefore weatherproof. Cotton and mixed-material threads are re-spun, twisted, and dipped in wax, while faux-leather strips come from the shoe industry.
Would you like to comment on this article? Send your thoughts to: [email protected]