July 7, 2022
Three Technologies Are Changing how We Design for Climate
Since the United Nations reported that buildings' construction and operations account for 36 percent of global final energy use and nearly 40 percent of energy‐related carbon dioxide emissions, many governments, professional institutions, and private businesses have accelerated their efforts to reduce the climate impact of their work and their buildings. Worldwide, they've signed on to programs like the AIA 2030, the UN's Paris Agreement, and the EU's commitment to carbon-neutrality by 2050.
These new guidelines and regulations are important for reducing energy use and curbing carbon output, but for designers who have to learn new regulations, new building systems and whole new vocabularies, they can also present a challenge. The good news is that for the millions of designers, technologists, and other AEC professionals who have stepped up to tackle the climate crisis, the building performance and sustainability space is ripe with opportunities to innovate. Over the past six to twelve months alone, the pace of positive change in the sustainable design world has been nothing short of staggering, with new technologies, tools, and techniques that are changing how we design for climate.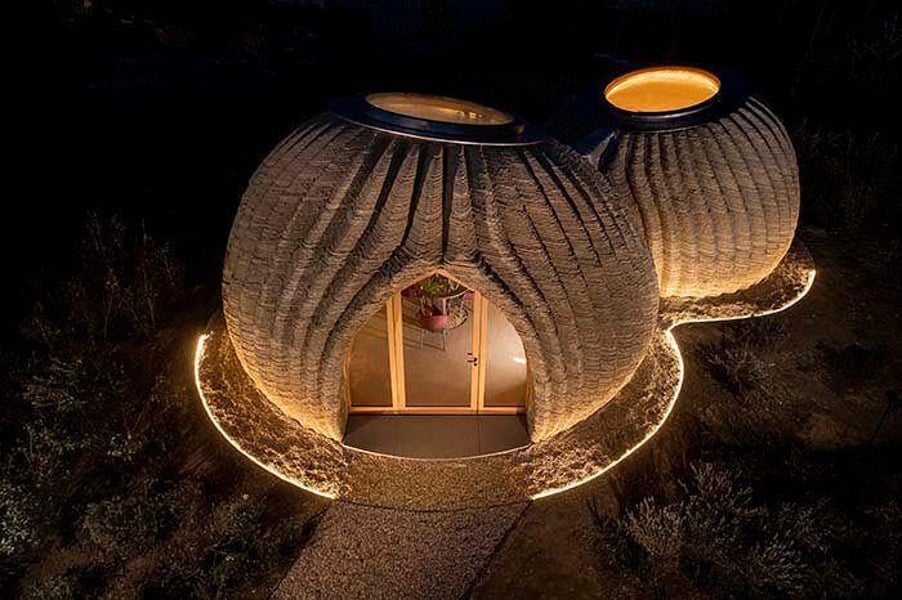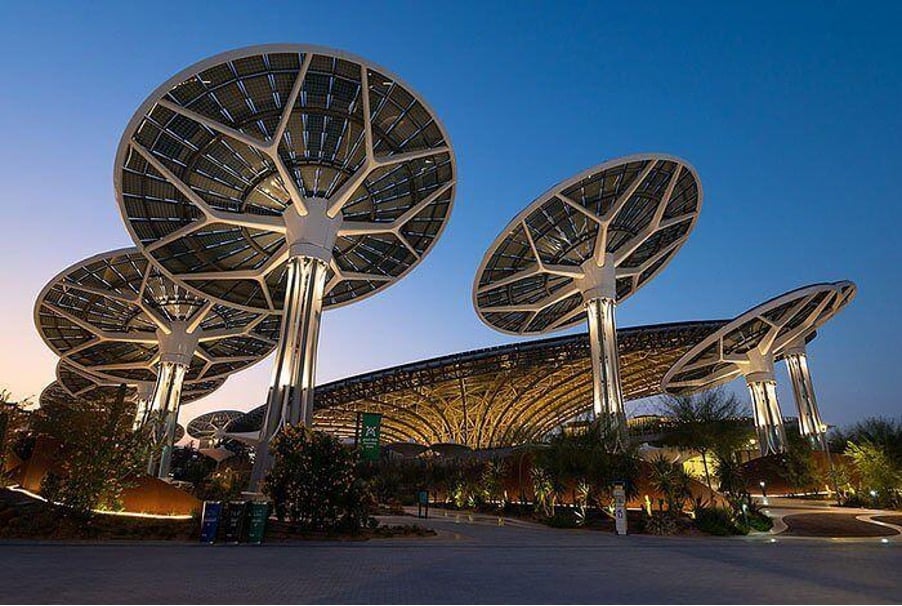 In 2021, Tally, a powerful building lifecycle assessment tool (LCA) that has been an industry game changer, was transferred to open-asset organization Building Transparency. The move expands the tool's availability, allowing any design professionals to calculate and limit the damaging environmental effects of new building construction.
Not only is Tally an innovative tool, but it has also become a vehicle for industry activism and advancement. Under its stewardship, Building Transparency promised continued product development and an even greater reach and impact to design professionals worldwide.
New developments in sustainable design tech aren't just limited to veteran companies and products. There's also promising fast-paced growth in the start-up space. Cove.tool is an excellent example, having grown rapidly and attracted significant funding. A lightweight, accessible, web-based suite for building performance analysis, this tool has the potential to reach architects and designers who are not highly trained in sustainability or building performance workflows.
The web-first approach is also a crucial boon to making the tool accessible to a wider range of practitioners. Simulation has historically been a computationally expensive process, often requiring a significant investment in desktop hardware. By outsourcing the computation to a cloud server and allowing anyone to access the information through a simple web browser, cove.tool helps reduce the barrier to adoption even further. The comprehensive (and growing) feature list is another point for celebration among designers.
Fracturing in software and functionality has been growing in parallel with the rise in building complexity, and the cove.tool strategy of simplification and convergence is a welcome response to this trend.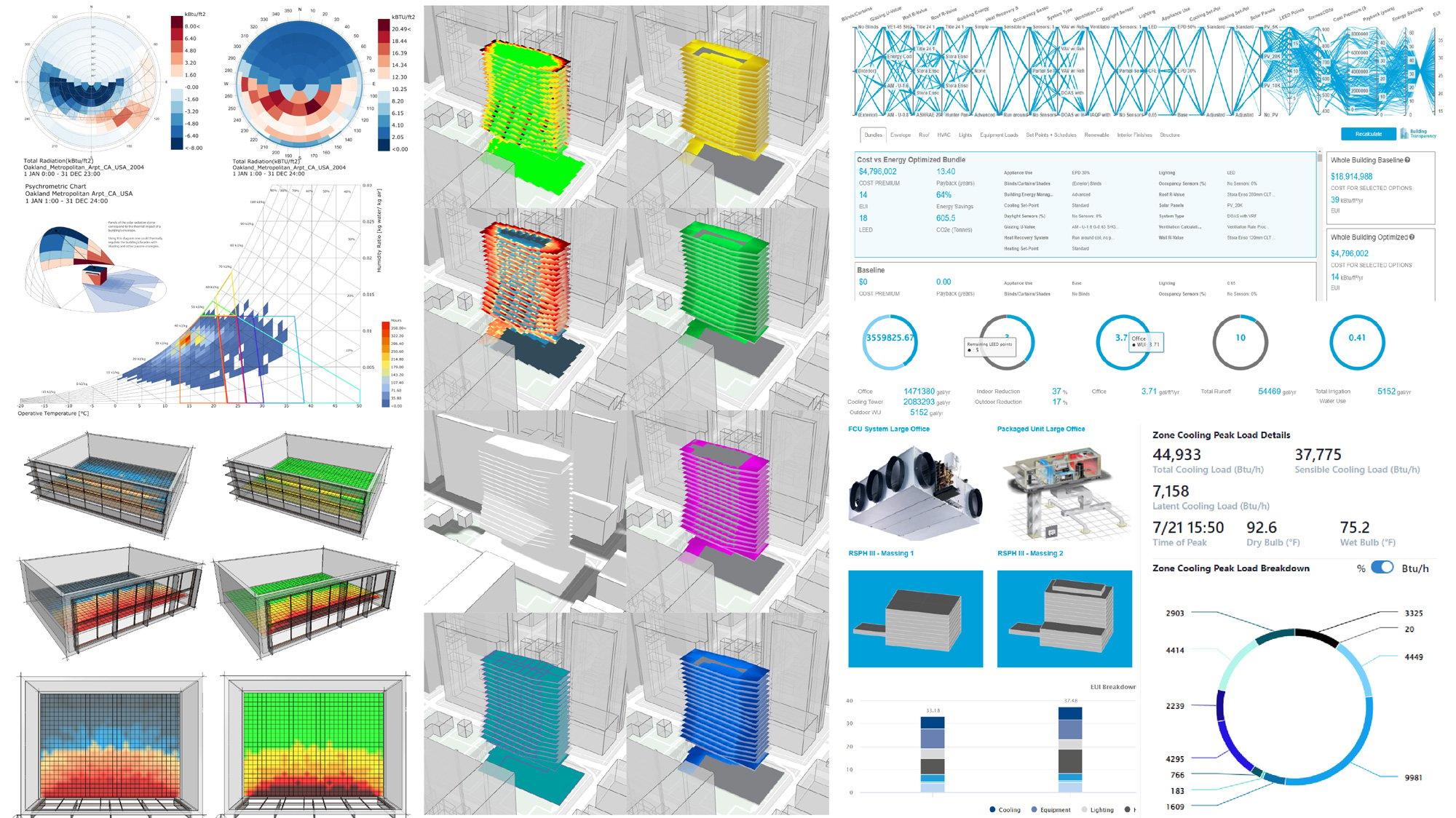 The rise of open-source solutions
There has also been enormous growth in the development of open-source technologies to solve complex problems. These companies and products may require more specialized knowledge to deploy and use in an "enterprise" environment, but they are just as functional and valuable as the commercial products we previously discussed. And in return for that "overhead" of knowledge or time, they provide ample reward in the form of flexibility, potential for customization, and low cost of use and maintenance.
A constant leader and innovator in this space is Ladybug Tools, a collection of free computer applications that support environmental design and education. Their work has also been in the industry for quite some time, but their drive to improve and to innovate has accelerated to meet needs associated with climate change.
Ladybug Tools include Honeybee, used to visualize daylight simulations so designers can minimize reliance on electrical energy and lighting and create more energy efficient heating and cooling systems; Ladybug, a solar and climate modelling tool that performs detailed analysis of climate data to produce customized, interactive visualizations for more environmentally-informed design; and Pollination, a cloud-based platform that enables teams to create and share these tools and others.
In addition to powerful products, Ladybug Tools also offers a series of comprehensive learning curricula to help designers use the tools more effectively. The training is an impactful way for companies and teams, both large and small, to introduce building performance and sustainability knowledge and practices into their daily design workflows.
Many of these courses were offered free of charge during the initial wave of global COVID-19 lockdowns, which speaks to the goals and commitment of the Ladybug Tools team louder than any mission statement can. This commitment to raising the bar in the AEC design space is clear, and it's up to us to make the most of what they, and other open-source maintainers, are giving us in the way of tools and knowledge to design a better environment.
Proactively responding today, not tomorrow
There are so many more companies and products worth celebrating in the climate change space, but it would take a book to do so, and it would have to be re-written almost daily. That level of growth, change, and constant innovation is a testament to how much brain power and dedication are going into solving this global problem.
Today we have the benefit of being able to be proactive and creative with our design responses. Tomorrow it may be too late to "design our way out of it," and a catastrophic "solution" may be forced upon us. That's not a chance we can afford to take as an industry or as stewards of the built environment.
We need to combine our creativity and ingenuity in building with the tools and intelligence developed by these types of innovative companies if we want to continue being the masters of our fate in the (built) environment.
---
As the Vice President of the Visualization Product Group at Enscape, Petr creates software products and technologies that empower and improve the design and delivery of the built environment. By leveraging his product experience and knowledge of the AECO industry, he helps Enscape create solutions that effectively improve the environment around us and answer the most pressing questions we face today as builders of tomorrow—social, environmental, and ethical. Through his work with the Research Group at KieranTimberlake and his experience as Head of Application Development and Design Computation at NBBJ, he merged his background in formal design with his passion for empowering technology. Follow Petr Mitev on LinkedIn
Would you like to comment on this article? Send your thoughts to: [email protected]