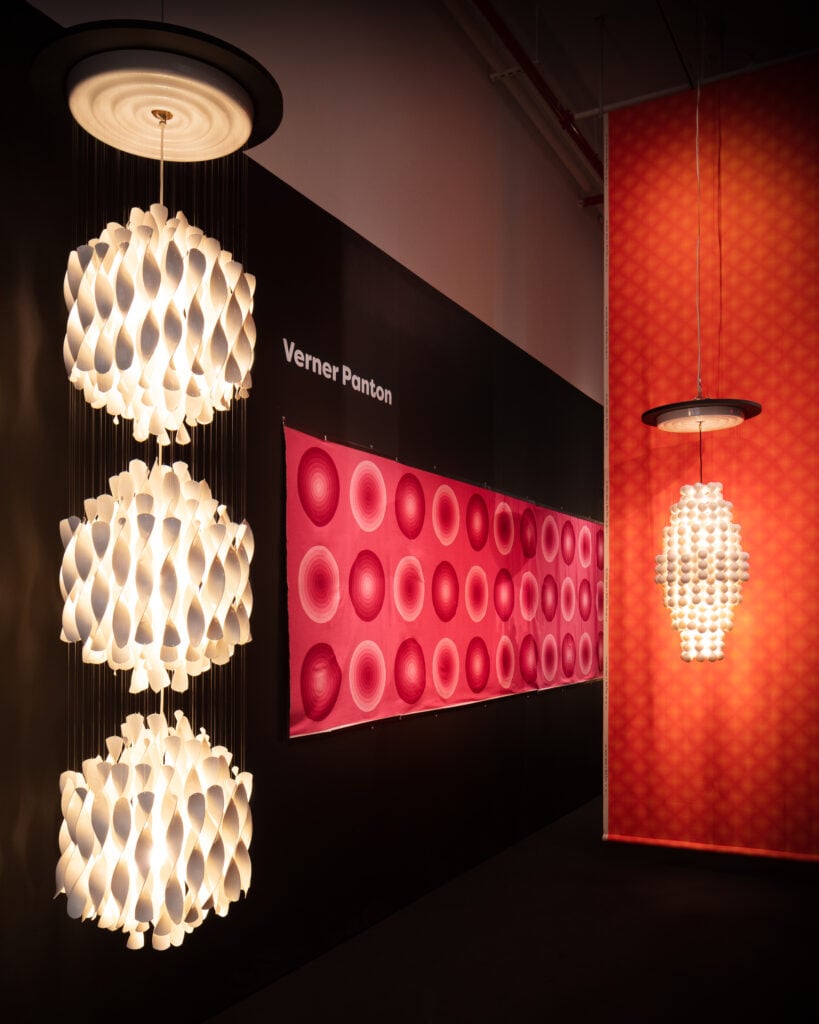 November 9, 2021
R & Company Spotlights Decades of Verner Panton's Lighting Designs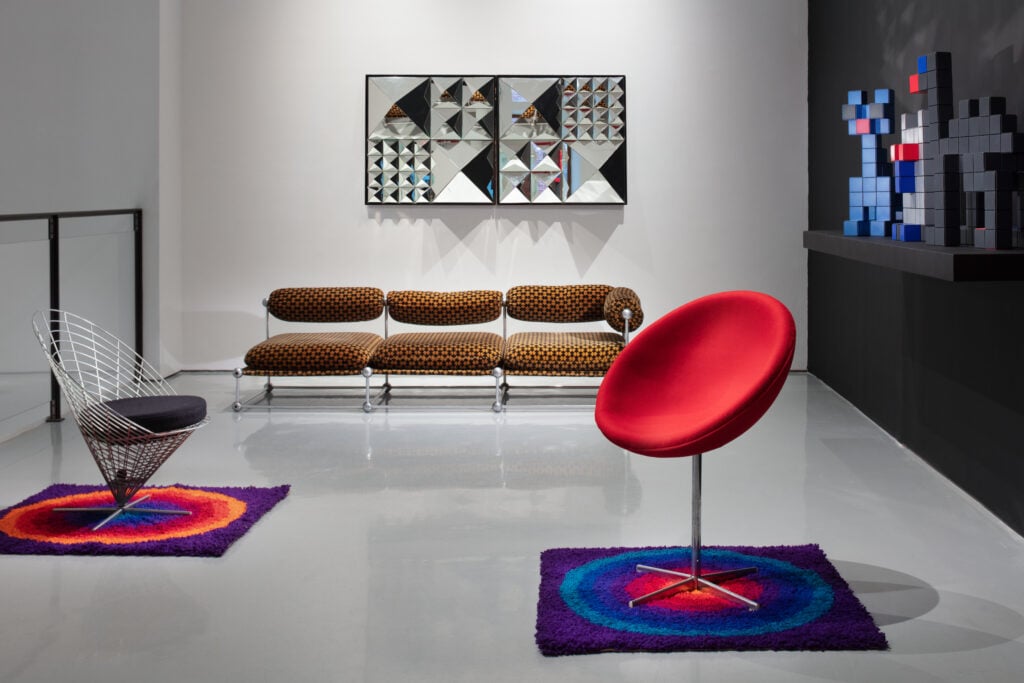 In the 1950s and '60s, Panton took a bold break from fine-wooded Danish design into the world of plastics and industrial materials. Throughout, there are iconic items like the Heart Cone Chair, or the brilliantly Seussical Modular Chair, a number framed by hanging textiles, which provide a taste of being immersed in an original Panton interior. But the exhibition also documents hinge moments in his career, such as the early plywood version of his polystyrene "S" chair.
There are rare pieces from limited runs such as the Beylerian Mirror and others that remain in production today, such as the Wire Cone Chair manufactured by Vitra. A few items such as the Thonet 420 F sofa radiate wealth but overall, there is an accessible material quality to a number of pieces in the exhibition. Take the designer's Ball Lamps for example, which look like glowing mobiles from Mars, but its orbs are made of Cellidor—a plastic recognizable from its use in the Swiss Army Knife's casing.
The spirals of the SP3 Spiral Lamp are made of mirror-chromed plastic, an everyday material that still delivers a marvelous field of shadow and reflection from every angle. While today's designers are rethinking the use of plastics in their work, Panton's transformation of the materials of his time renders his agglomerations revolutionary in terms of craft, color, and atmosphere.
Verner Panton displays an impressive range of possibilities of the future past, brought to the 21st century just for a few months. As the designer is oft-quoted saying, "Most people spend their lives living in dreary, grey-beige conformity, mortally afraid of using colors. I try to show new ways, to encourage people to use their fantasy imagination and make their surroundings more exciting." The exhibition makes clear that Panton is just the right tonic every time the weather or design trends again turn grey.
Verner Panton is on view at R & Company from October 5, 2021 to January 8, 2022.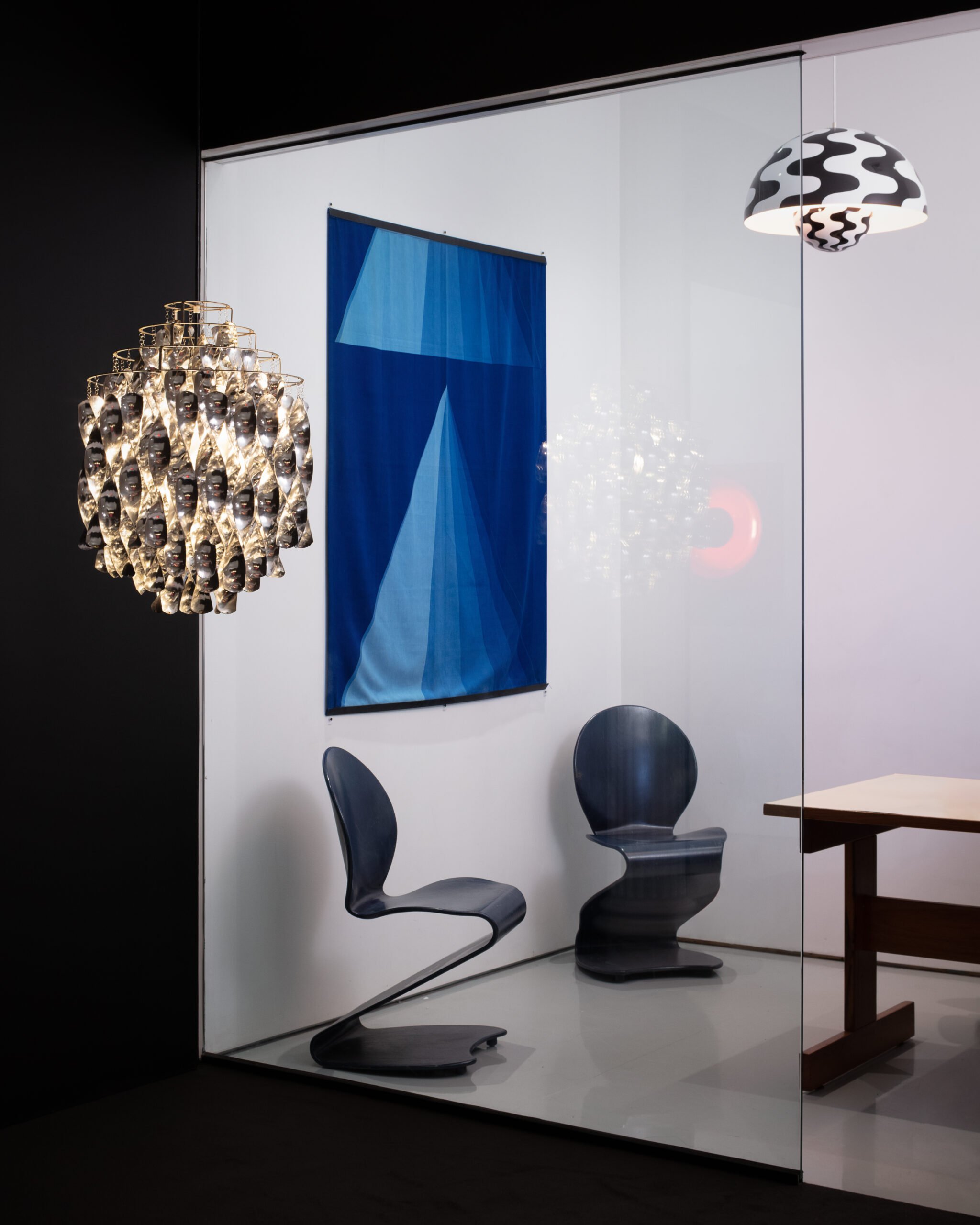 Would you like to comment on this article? Send your thoughts to: [email protected]