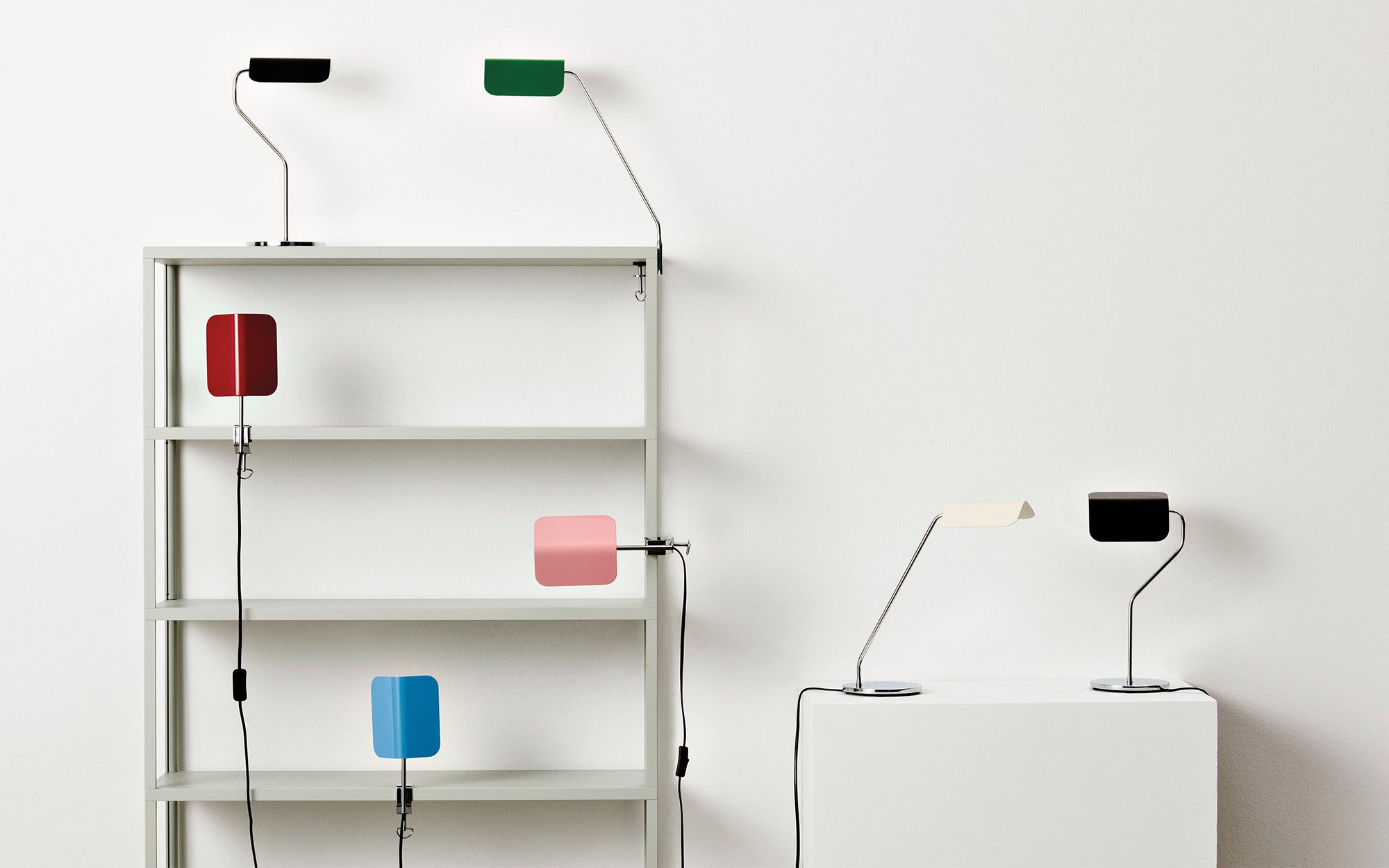 September 14, 2023
10 of the Brightest New Lighting Solutions
ABOVE IMAGE:
APEX LAMP COLLECTION
Colors and convenient clip-on bases make John Tree's versions of a traditional banker's lamp feel fresh, versatile, and user-friendly. Folded steel adapts the classic form for contemporary LEDs, available in two table lamp base styles and long- or short-stemmed clip-ons.
HAY LIGHTING
us.hay.com
MULTIVERSE
This track lighting system breaks with tradition by navigating a room's surface topography with its low-profile power ribbon that unfurls 150 linear feet on a single driver and hosts up to 15 fixtures. Spotlights, suspensions, and monopoints can be added using magnetic mounts. The system is available in ten finishes.
JUNIPER
CHAPEAUX
The product of a continued collaboration between Foscarini and Rodolfo Dordoni, this family of table lamps is durable but looks delicate: A translucent glass base supports an illuminated core containing technical components and hatlike shades in metal, glass, and bone china.
FOSCARINI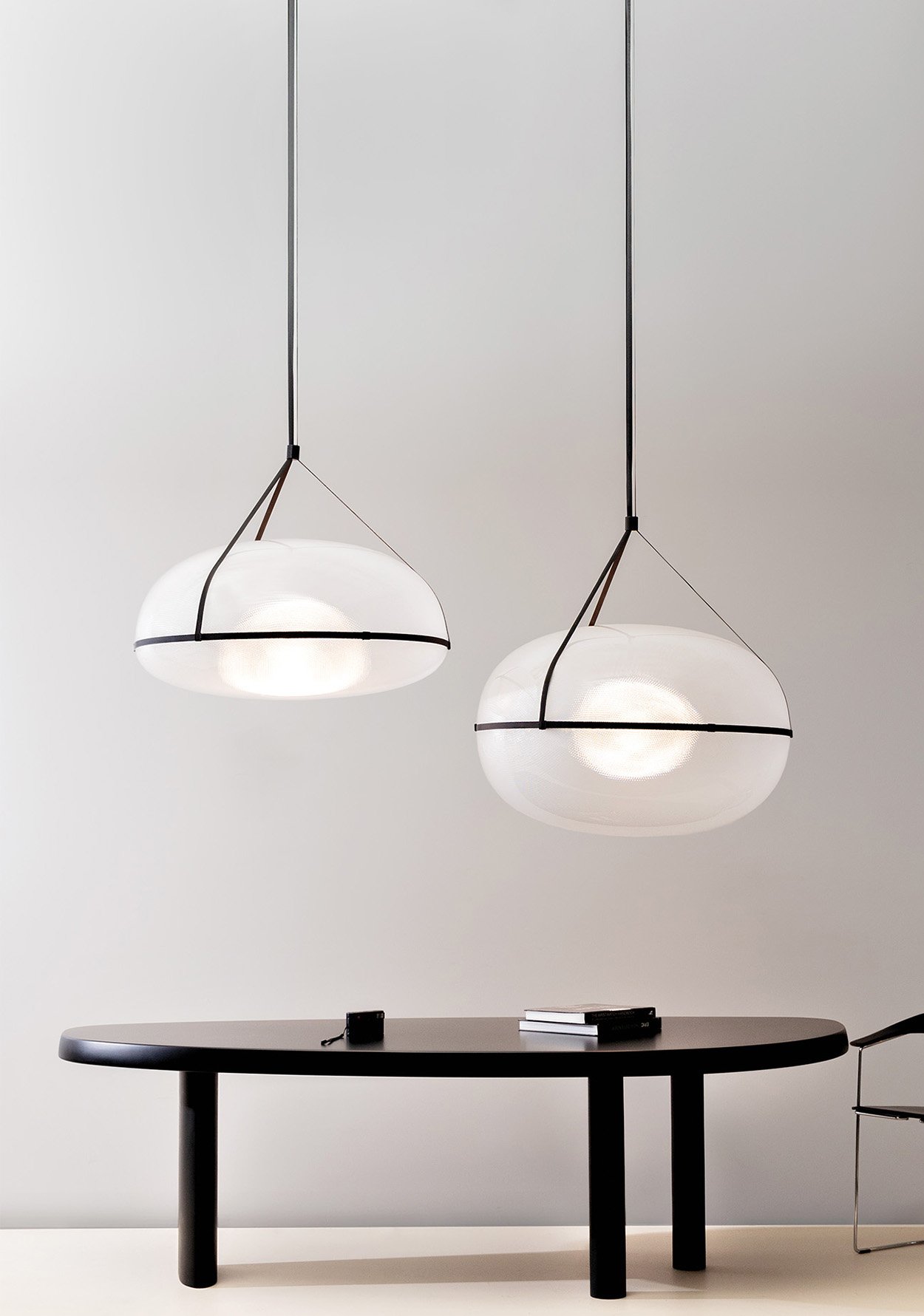 IRIS SERIES
Visually weightless, the Iris pendant is encapsulated in an elliptical shell available in two acrylic shade profiles and black or silver suspension finishes to create four combinations of aerial luminaires. Also available as a sconce, it accommodates various customizations.
ANDLIGHT
KONOHA WALL LAMP
Designers Yabu Pushelberg created this interactive twin-function sconce to anticipate many settings and user needs. While a generous shade can enable a soft glow, a spot housed beneath it can be adjusted 360 degrees to aim its beam up, down, and at any angle in between.
MARSET
SIGNATURE
What seems to be an uncontrolled form marked by a falling black cable and origami-like shade is actually Signature, Ingo Maurer's highly reconfigurable pendant. Its luminaires can be combined to form a large cloud, and downlights can be bent into uplight positions. Clips allow the cable to connect with the shade at any point.
INGO MAURER
MOOD COLLECTION
Built on the tenets of a nomadic lifestyle, this luminaire designed by Nahtrang Studio transforms when users attach it magnetically to a system of optional bases and fixtures to create freestanding, tabletop, suspension, and wall mounted lighting.
ESTILUZ
NANS S/55
An elliptical polyethylene diffuser that filters light glare-free is the feature that distinguishes the Nans S/55 from 14 siblings in its collection. The handwoven shade showcases an elaborate technique that combines weaving methods and comes in brown, red, and beige.
BOVER
CONO DI LUCE
Ron Arad's deceptively simple design for this suspension lamp features a flexible printed circuit board (PCB) scrolled and inserted into a transparent Pyrex cone. The combination exudes a decorative sculptural essence while turned off, and a moiré effect when switched on.
LODES
TRIP
Already a surprise as a rechargeable, dimmable outdoor-friendly LED, the little Trip table lamp also bucks material expectations with its mouth-blown glass shade and rich marble body available in eight colors. Matching charger bases deliver nine hours per charge.
DESIGN BY US