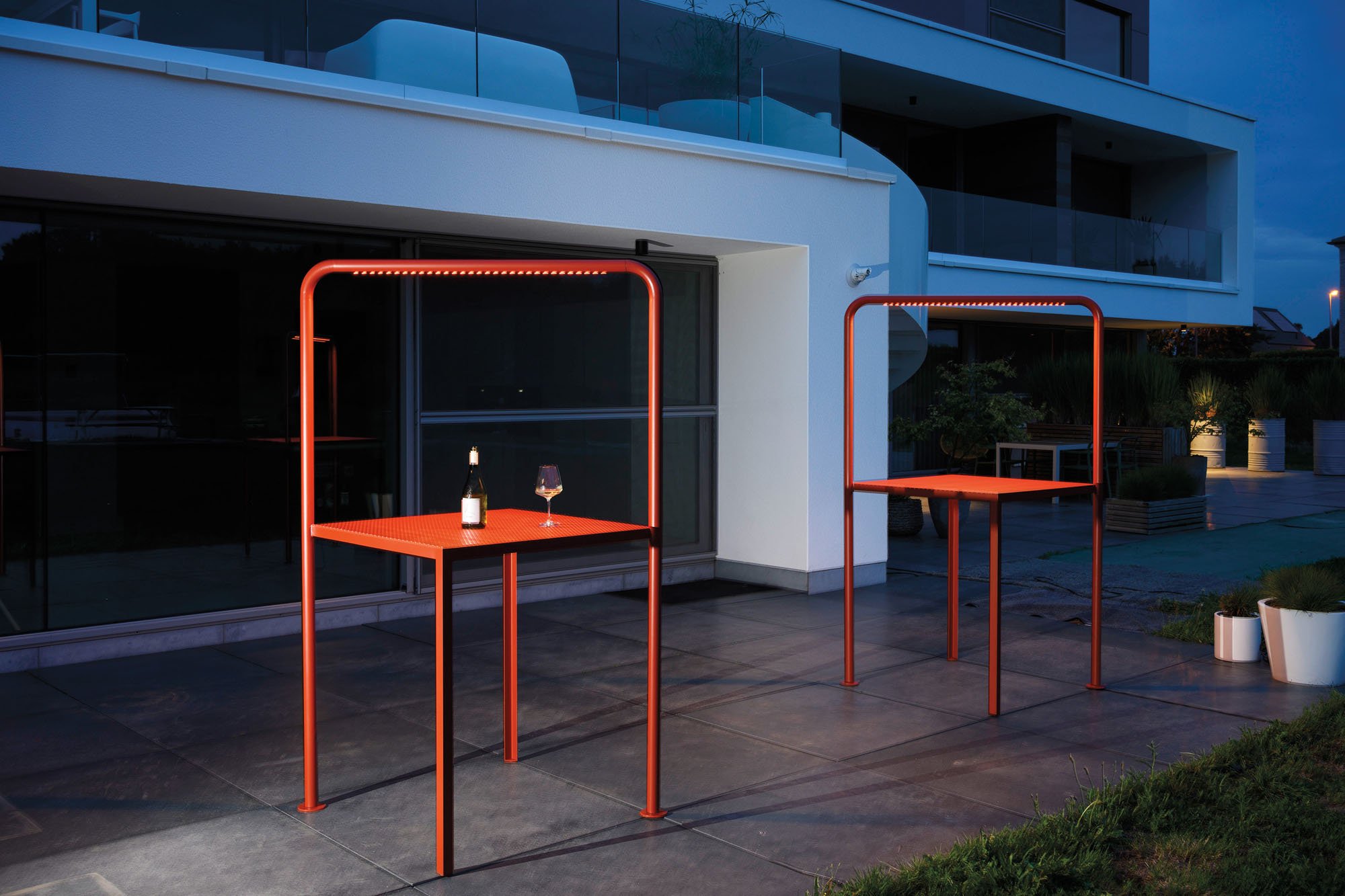 August 25, 2022
14 Products Bring Digital Inspiration into the Physical Realm
ROCK.01
Part of Kohler's Artist Editions, this 57-pound liquefied-rock sculpture is actually a ceramic bathroom sink made from 3D-printed clay. Artist Daniel Arsham's studio hand-casts the lav's coordinating oxidized brass fitting, which resembles a river rock.
KOHLER
TOP:
PLAYGROUND 2.0
Of several welded outdoor tables in Jeff Rutten Objects' Playground Collection, version 2.0 has an integrated light fixture that's angled to cast a glow over its entire perforated steel top.
JEFF RUTTEN OBJECTS
STELVIO
The surface of this 25-inch-deep soaking tub looks faceted but is actually smooth and made of Dolotek, the manufacturer's proprietary mineral composite. The material is easy to clean and resistant to UV rays and thermal shock.
ACQUABELLA
XT INDUCTION WITH INTEGRATED HOOD
A downdraft built right into the glass cooking surface distinguishes Bertazzoni's latest induction range top from its predecessors. It retracts for a sleek sight line.
BERTAZZONI
CENOTE
Patricia Urquiola's washbasin for Italian manufacturer Agape features an earthy refractory clay surface as a reference to a Mexican cenote, or natural cave.
AGAPE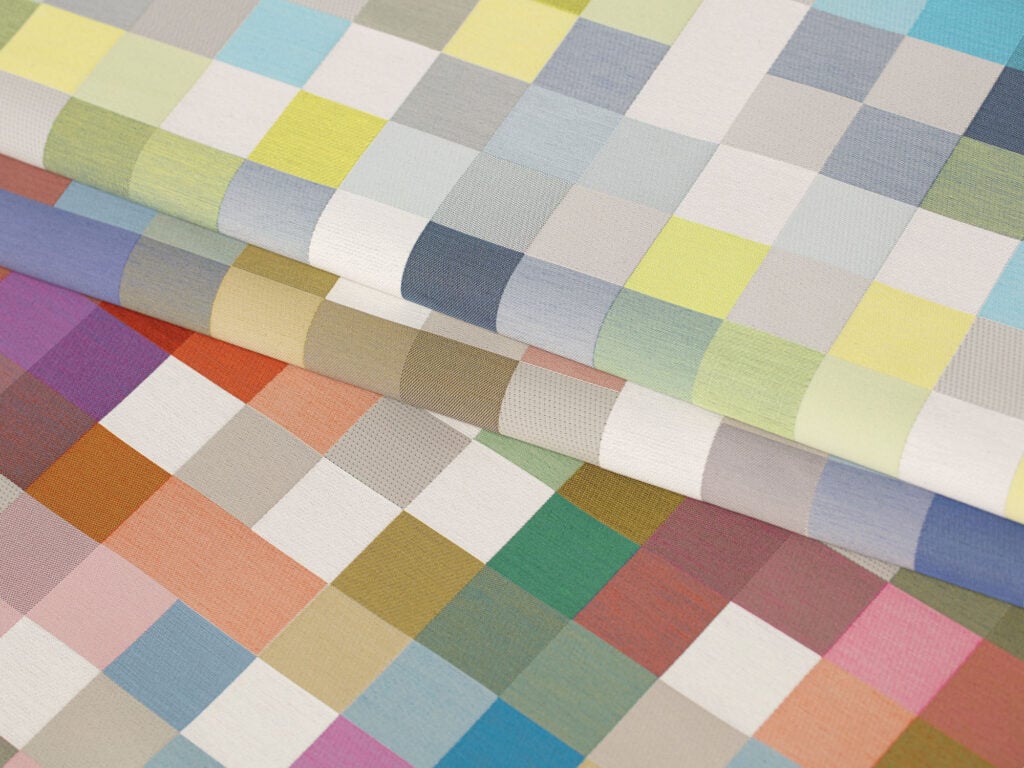 PIXELATE
End-and-end warp construction, ten weft hues, and a combination of lustrous and matte yarns are used to make the pixelated color-block pattern in this Paul Smith textile.
MAHARAM
GLYPH COLLECTION
Intrigued by a digital society's heavy reliance on text symbols, Arc-Com collaborated with graphic design company House Industries to design the Glyph Collection of fabrics. Its woven patterns are inspired by fonts.
ARC|COM
AIR COLLECTION
As an alternative to concrete site furnishings, Landscape Forms has rolled out a line of 100 percent recyclable, lightweight, hollow HDPE seating designed by Barcelona-based Escofet. The system is available in five fluid, illuminated shapes.
LANDSCAPE FORMS
PEBBLES COLLECTION
Searchable in the mindful MATERIALS Library, this sustainably made countertop is produced with 42 percent recycled quartz.
CAESARSTONE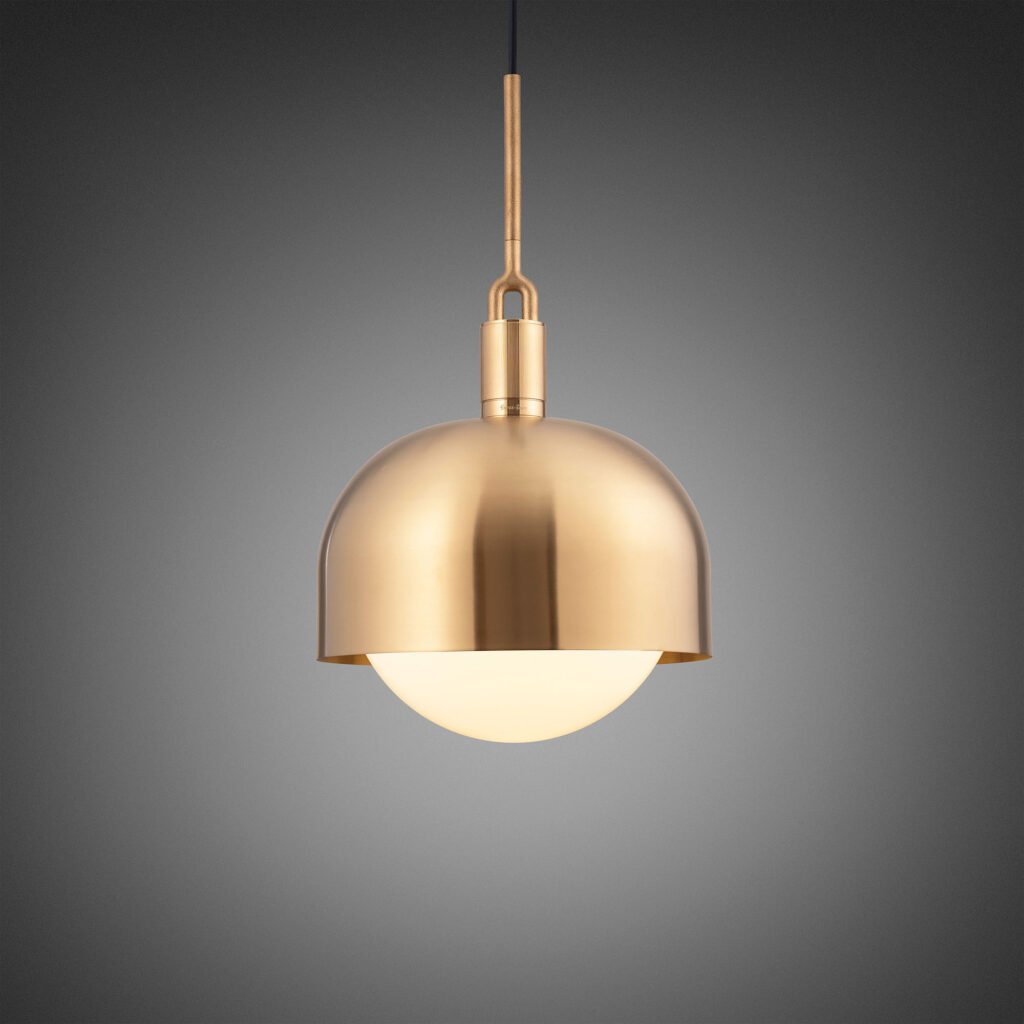 FORKED
The shade of this modular LED pendant is machined and cast before being combined with a handblown glass globe. Globes and shades can be combined or used separately.
BUSTER + PUNCH
KYOTO COLLECTION
A recent trend in "Japandi," a fused Japanese-Scandinavian style, has inspired this handcrafted line from one-year-old studio House of Léon.
HOUSE OF LÉON
DROP DAYBENCH
In its new five-piece collection, sustainable New Orleans–based furniture manufacturer OI Studio has reimagined the daybed by adding a note of Afrofuturism.
OI STUDIO
SOLIS SERIES STORAGE TABLE
Part of an outdoor furniture collection from Model No., this elm storage table is digitally fabricated, then hand finished with a zero-VOC wood oil.
MODEL NO.