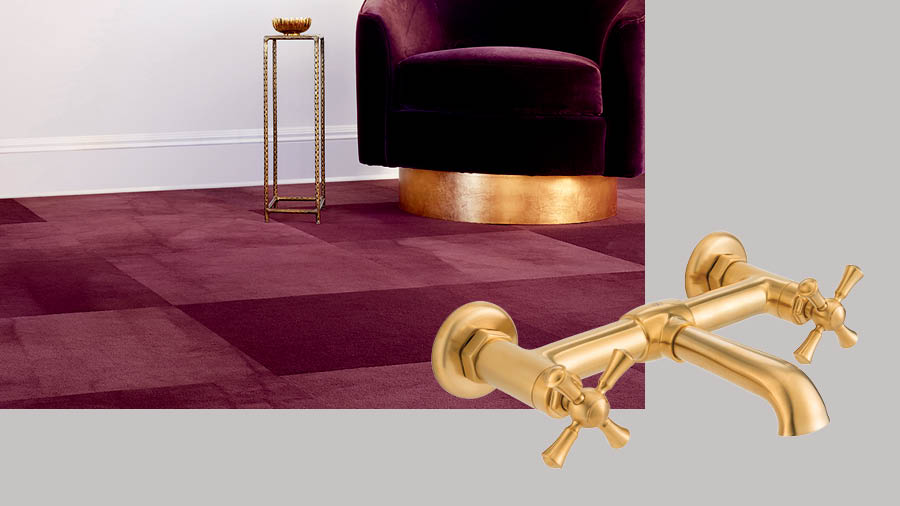 December 18, 2019
6 Product Trends That Defined 2019
Against the background of climate disaster and political uncertainty, the year's design trends reflect a cultural desire for calm and familiarity.
Every event in 2019 has taken place against the backdrop of global anxiety about climate change. Sparked by a United Nations report last year that gave humanity roughly a decade to get its act together, the low thrum of worry and guilt has run through this year, erupting in worldwide protests in September. Political instability and inaction have increased the tension.
In such times, designers know not to rock the boat. 2019's design trends have pointed to comfort and familiarity, with nature inspired forms and minimalism. There have been few outrageous colors and not much appetite for style wars—even the millennial enthusiasts of Postmodernism have moderated their tastes.
Yet if design is good for anything, it's good for bringing joy. As eminent trend forecaster Lidewij Edelkoort writes in a preview of her end-of-year seminar at Stockholm's Moderna Museet: "Maybe the most important thing about [the color] green is its capacity to bring joy. Its energy and charisma are compelling and will help us be, combatting despair with optimism and happiness: joy seen as another form of activism."
Jagged Little Pill
Gently curved and sinuously contoured, pebbles evoke movement and dynamism (despite their rather staid reality as miniature boulders). That simple, naturalistic naïveté has proved ripe for reinterpretation lately, as designers release products that riff on the pillow-like, bite-size clastic matter. Does it count as biophilia? Who cares! Pebbly designs channel the humanized, demure, and playful aspects of nature across all manner of spaces.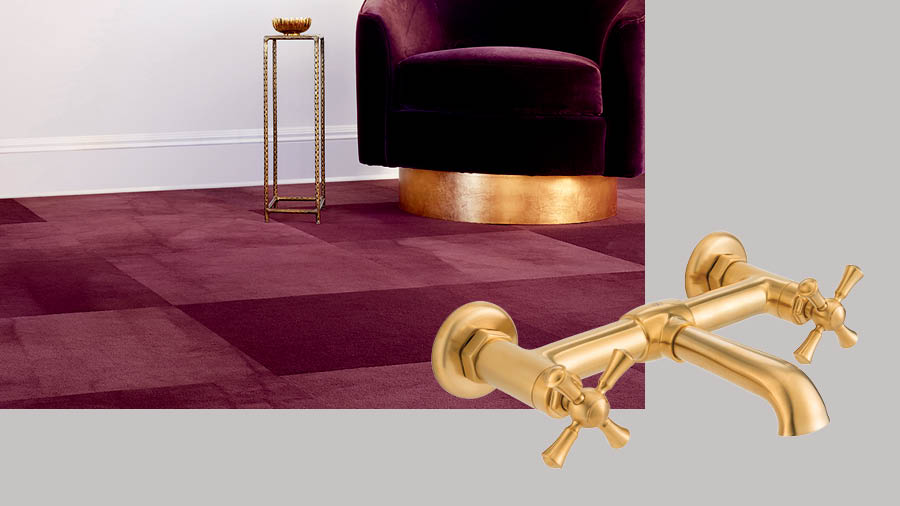 Worthy Luxury
Around the time when Julius Caesar was rising to power, the Roman Senate enacted a series of sumptuary laws—regulations on the display of wealth—to protect aristocrats from backlash. Similar, if less formalized, rules about ostentation seem to apply in our own time, when "billionaire" is an epithet in certain company. What sumptuous touches we have included here come with a worthy narrative—a golden faucet that saves water, velveteen carpets inspired by natural dyes, or finishes that preserve centuries-old tradition. If we dare to look rich, we must be sure to do good.
Drop a Line
While extravagance still has its place in interiors—see the furnishings and fixtures presented in "Worthy Luxury"— something remains to be said for spartan standbys. Take the line, the starting point of all art and design: Some manufacturers are casting it in three dimensions, creating spare forms that upstage cushier, more va-va-voom offerings. That means interesting configurations of wire bases, op-art–like compositions, and a taste for simplicity. A palate cleanser, maybe, from more-is-more culture.
Past Perfect
This year marks the 100th anniversary of the Bauhaus, so it's natural that some of the flavor of the early years of the 20th century would return to suffuse interiors today. Orthogonal geometries and the machine aesthetic have been popular for many decades, but now postindustrial details have escalated to something akin to steampunk, and Frank Lloyd Wright-style stacked and intersecting volumes signal solidity and comfort.
Hang On
Minimalism has all but banished straps, buckles, and other seemingly extraneous evidence of design tectonics, but those bits and bobs seem to be making a comeback with a new crop of products that play with suspension and slack. Taut is nice, but perhaps a bit too rarefied and strained for our moment; loosely laid seats and strung-up lights seem better equipped to guarantee the casual comfort we crave.
Cut and Color 
If the sight of millennial pink makes you queasy, good news: Designers in 2019 embraced a spectrum of vibrant shades. Gradation and clever tonal juxtapositions, as well as techniques like dip-dyeing and screen printing, all came to the fore this year in lighting, furniture, and accessories. Together, they point toward new opportunities for us to soften, brighten, and enhance interiors.
You may also enjoy "8 Lighting Products That Show the Best Design is Often Hidden in Plain View."
Would you like to comment on this article? Send your thoughts to: [email protected]