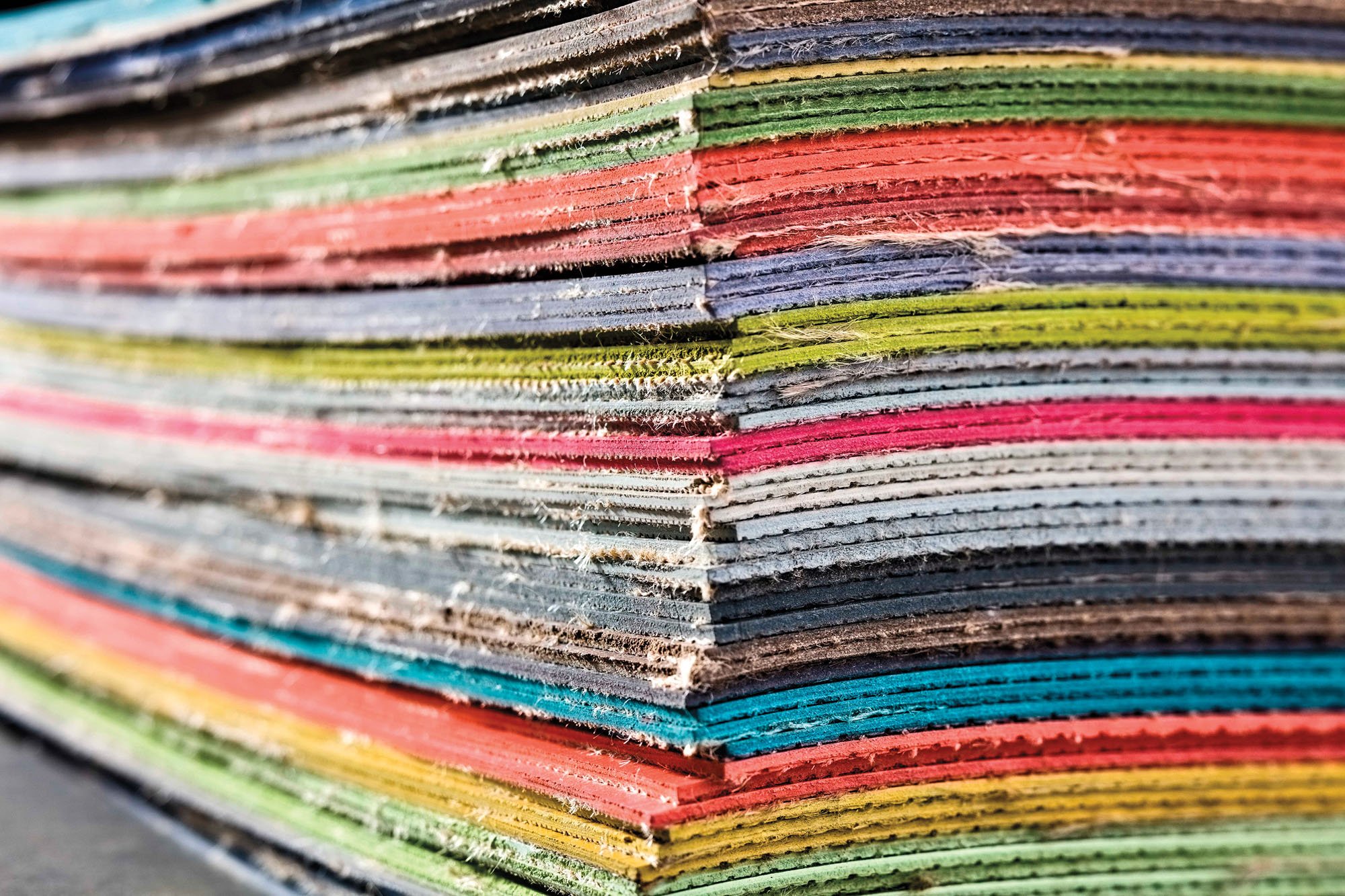 February 28, 2023
7 Ways LinoFloor XF2 Is Greener than Ordinary Linoleum
LINOFLOOR XF2
Even with its plant-based chemistry, making linoleum generates a carbon footprint. To shrink that, Tarkett has focused on reducing the emissions associated with extracting raw materials and transporting the finished product. That effort, along with the innovative use of natural dyes, earned its latest linoleum product, LinoFloor xf2, Metropolis's 2022 Planet Positive Award. Here's what it means for users.
01 BIOBASED CHEMISTRY
The chief appeal is its entirely biodegradable formula of linseed oil, pine rosin, wood and cork flour, calcium carbonate, and jute.
02 RECYCLED CONTENT
Tarkett has tweaked the recipe to source recycled content for roughly 36 percent of the raw ingredients.
03 ULTRALOW OFF-GASSING
VOCs for LinoFloor xf2 are 100 times lower than the industry standard for linoleum.
04 CRADLE TO CRADLE SILVER
This certification guarantees that the product is free from carcinogens, mutagens, or reproductive toxicants—and is linked to offsets for 5 percent of any on-site emissions.
05 FLOORSCORE-CERTIFIED
This label means the flooring is third-party tested for healthy indoor air quality and certified by SCS Global.
06 100% RECYCLABLE
With its ReStart take-back program Tarkett has collected more than 112,000 tons of flooring over roughly a decade, easing the process of recycling for users and diverting waste from landfills.
07 HOSPITAL- AND KID-SAFE
The product meets Health Care Without Harm Silver requirements.
Would you like to comment on this article? Send your thoughts to: [email protected]