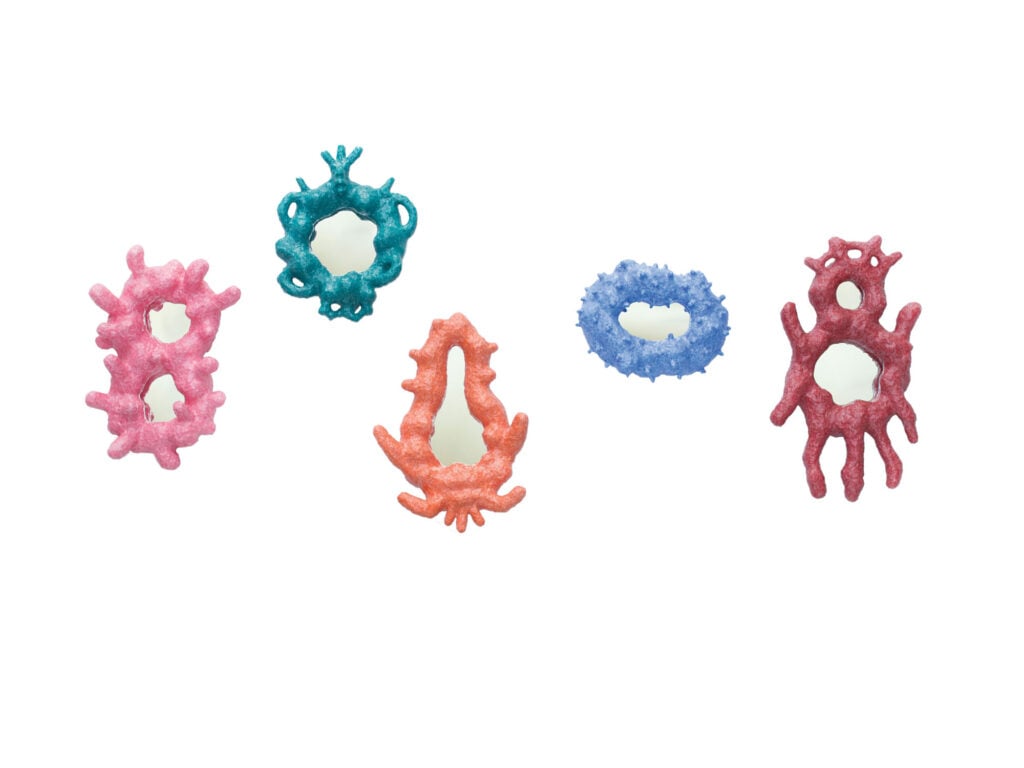 October 11, 2021
A New Generation of Designers Brings 'Sloppy Craft' to Commercial Interiors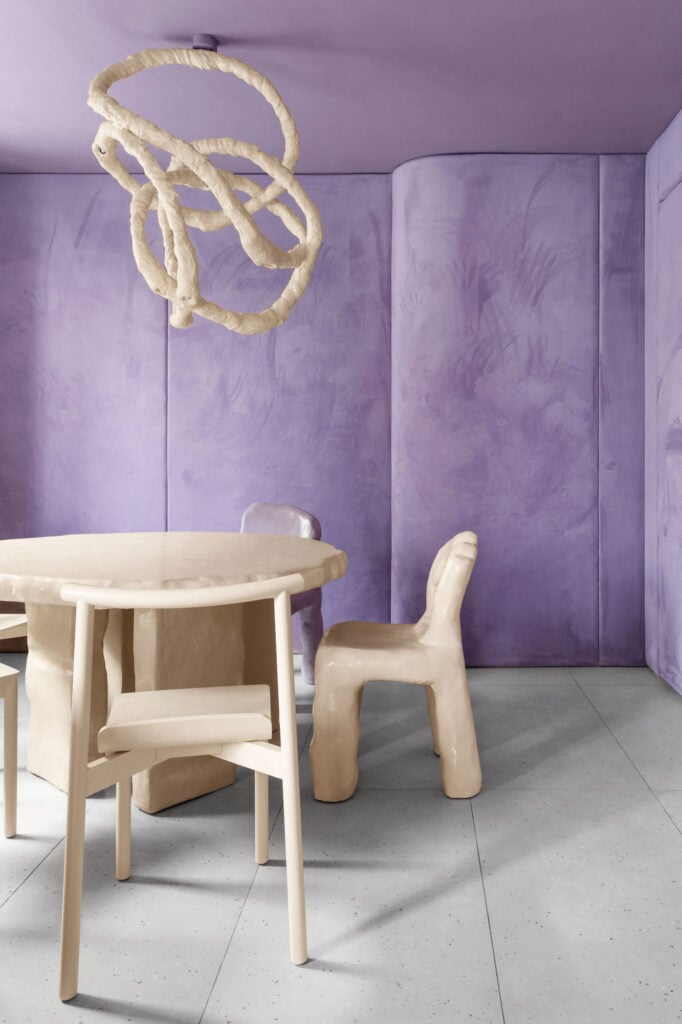 Distinguished by thick, often-biomorphic forms and raw, unrefined surfaces, the emerging style promotes a playful organicism that leans toward the grotesque and the figurative. It moves away from traditional means of furniture design and production, and toward experimentation in material and method. By doing so, designers lend life to everyday objects, subverting function in favor of emotion.
Writer and historian Glenn Adamson first introduced the idea of "sloppy craft" in a 2008 article in Crafts magazine, noting that craft's appeal has long lain in its irregularities and imperfections that remind us that we are human. According to Adamson, the aesthetic is linked to the rise of the DIY movement that "penetrated art-school culture" and encouraged a post-disciplinary shift in art and design pedagogy, which has since been perpetuated by social media.
For Brooklyn-based designer Ellen Pong, "Ceramics is definitely not the best way to make furniture, but it is a way." With a background in art history, Pong knew she wanted to make furniture, but didn't know where to begin. When she started experimenting in hand-building with clay, it changed the game.
From thorny massage chairs to tissue boxes covered in lunch meat, Pong's work often layers mundane objects with absurd humor and subtle pop cultural references. "Sloppy craft, kiddy-core, lumpy things. I think there are a few reasons why this aesthetic is having a moment," she explains. "I see it as part of the larger movement away from the rationalism of Modernism towards the irregular, the textured, the ugly, and the Gothic."
The additive, bricolage nature of this aesthetic is the exact opposite of the Modernist "truth to materials" narrative so often touted by interior designers when discussing craft. Take the work of Paris-based designer Faivre, for example. Faivre makes objects using his performative and iterative production system called Minute Manufacturing, in which every minute of production is equivalent to one euro, or "Diego Coins." Using this framework, Faivre creates chairs, stools, tables, shelves, and other interior objects by covering waste materials such as cardboard and plastic boxes in colorful air-dry clay he calls "Diego Dough." The result challenges value systems and serves as a critique of industrialized processes.
Faivre's work inevitably recalls Maarten Baas's self-described "spontaneous and naïve" The CLAY series from 2006 (an example Adamson also cites in his account of "sloppy craft"). Here, Baas hand-covered steel armatures in Plasticine, creating wonky furniture that looks like it belongs in Wallace & Gromit but now appears in the collections of major design museums throughout the world. Since then, the concept of "collectible design" has grown substantially, further blurring the lines between fine art and an emerging collectible design market.
Erumchuk's doughnut shop provides an example of how this aesthetic is slowly moving out of private homes and design galleries and into the realm of everyday interiors. Whether it's Chris Wolston's Terracotta Plant Chairs in Kelly Wearstler's Santa Monica Proper Hotel or Barger's installation at Gachot Studios' now-closed Glossier Manhattan flagship, the desire to include handcrafted objects within commercial interiors is growing as brands seek to differentiate themselves and their spaces.
It's a phenomenon that goes hand in hand with the move toward more hybridized spaces—from social media pop-up experiences to shoppable hotels to residential showrooms. According to Stephen Markos, founder of digital platform and nomadic gallery Superhouse, "Rather than showing in a gallery, young furniture designers can partner with a hotel or shop, where the design has the ability to enhance the products being sold, but also give people a unique perspective on the furniture. People are seeing it and potentially buying it."
But, Pong notes, "beyond the saccharine colors and clumsy forms, there's almost something kind of dark about it all. The work signals a playfulness that is appealing because most people's everyday lives are otherwise predictable and underwhelming." Design can challenge that.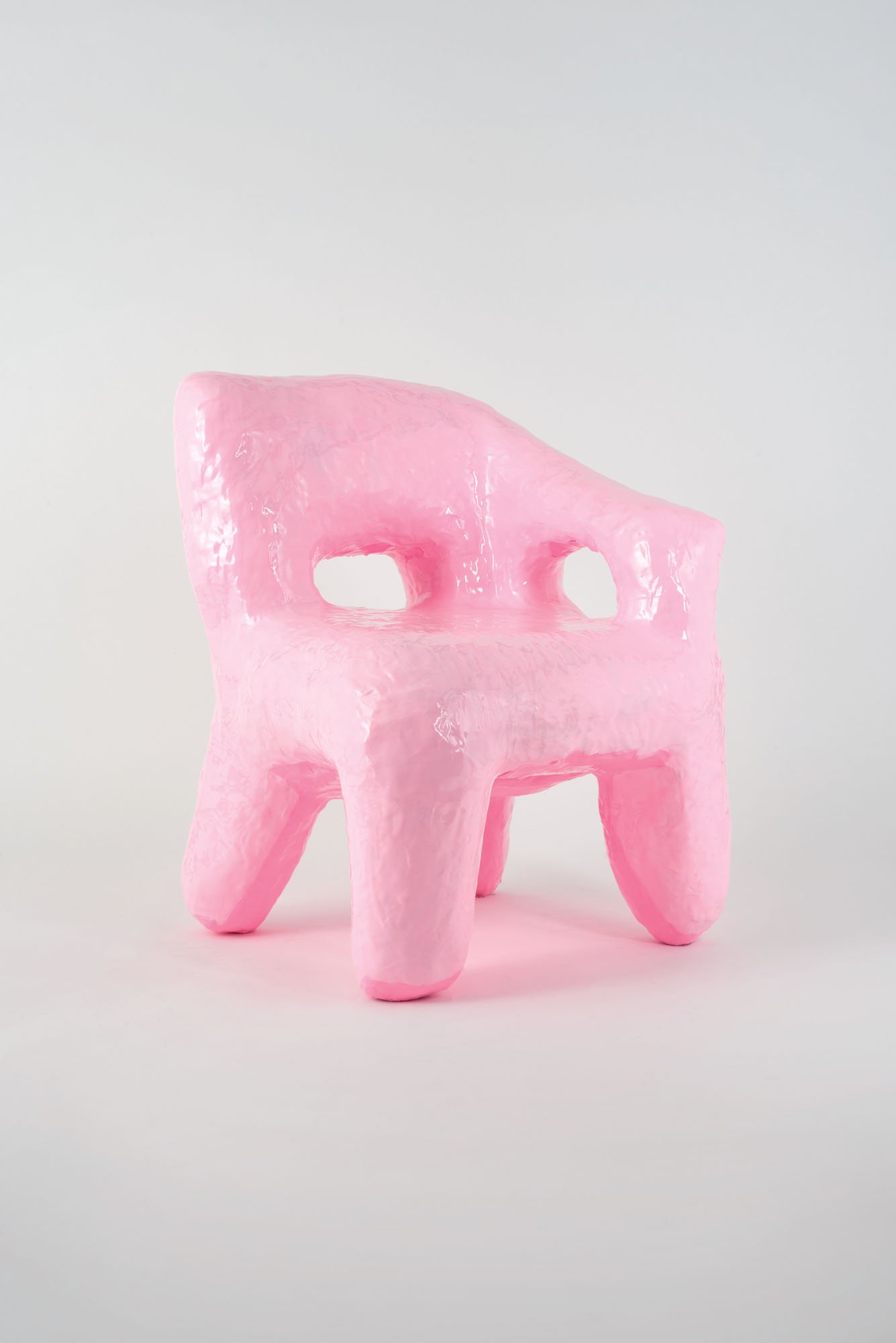 Would you like to comment on this article? Send your thoughts to: [email protected]