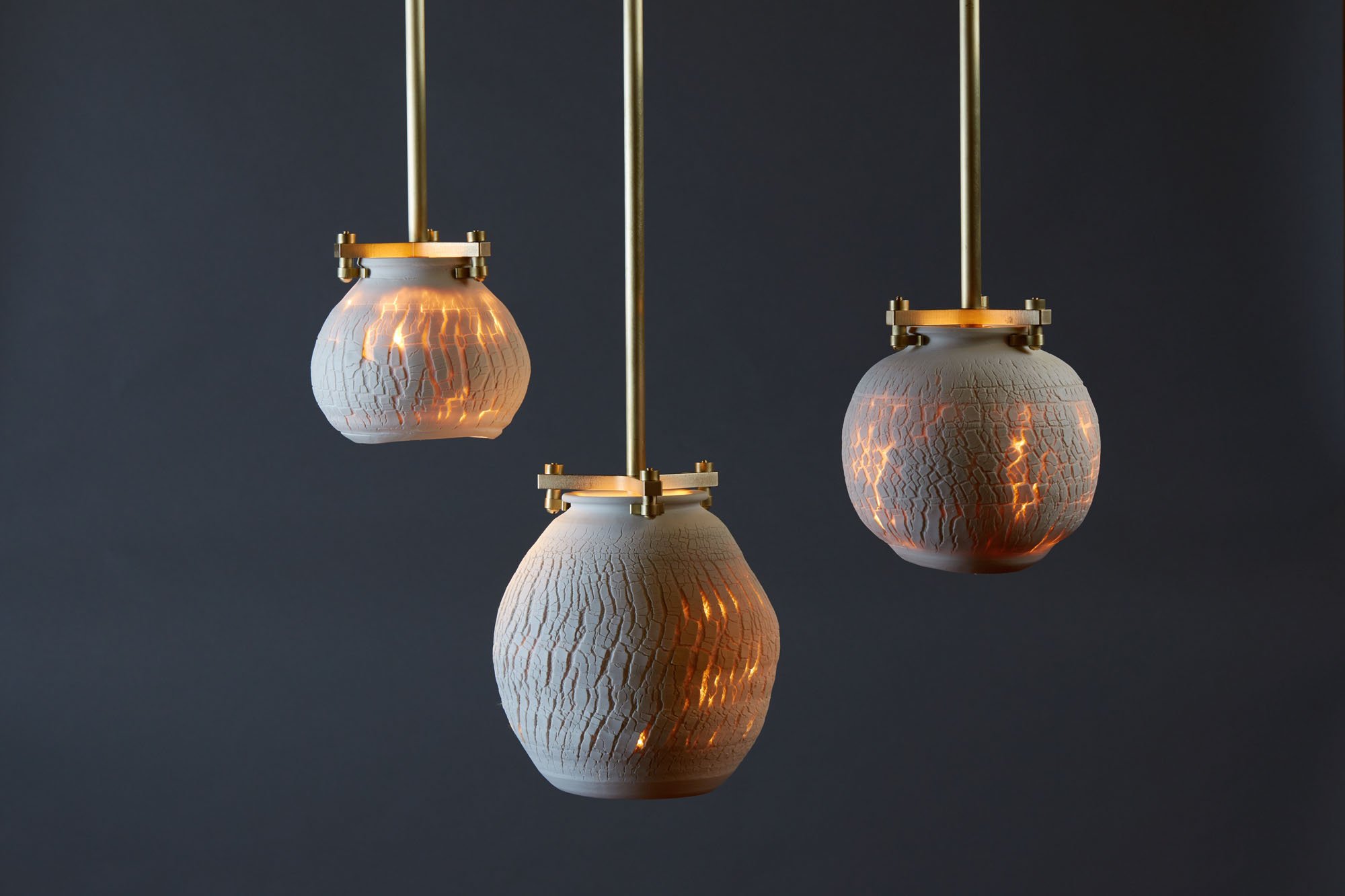 September 19, 2022
Six Lighting Fixtures Illuminate a New Application for Craft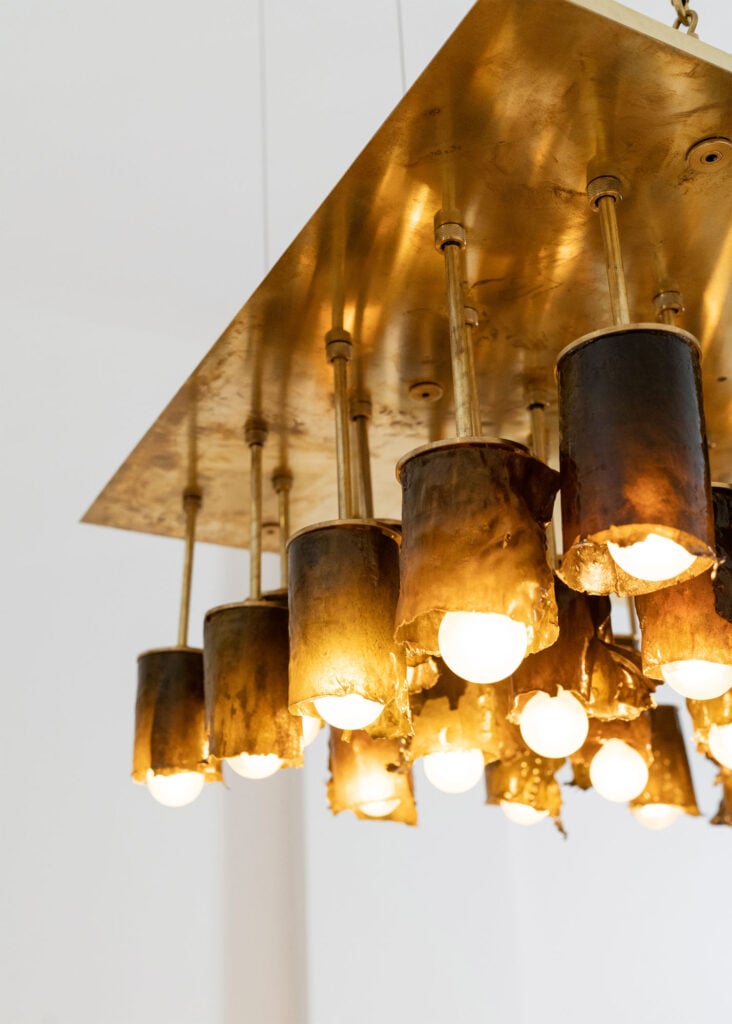 Sunset Drive Collection by FEYZ STUDIO
This collection of sculptural pendants, available in lengths upwards of 25', is made of mirrored glass globes, cylindrical arms, and Meerschaum, a solid clay mineral found in Eskisehir, Turkey. The eclectic style of the Sunset Drive Collection is the visual narrative of designer Feyza Kemahlioglu. The medley of shapes and textures and hand-carved perforations invite the viewer into the warmth of intricate graphic patterns from a variety of angles.
The distinguishing quality of architect Jes Paone's Desert Series is its overtly handcrafted appearance, including imperfections. While aspects of the finishing process are simple, each porcelain globe is hand-thrown on a wheel using a fabrication technique developed by the designer's paternal aunt and ceramicist, Anne Paone. Evidence of the process enriches the final product as deep striations, polished and celebrated as a pattern. Light seems to emanate from within the porcelain itself at night, while it appears opaque during the day.
Simple Shade Collection by NAOMI PAUL
Subtle yet sculptural. Artistic and functional. Each pendant in the Simple Shade collection is created using either Egyptian cotton or bamboo paper that is crocheted by hand using a birch ply hook, before a brass-plated ring frame is inserted and suspended within the stitch work. The line expands on Naomi Paul's exploration of duality in the Solitaire series.
Carnival Series by REFLECTIONS COPENHAGEN x DESIGN BY US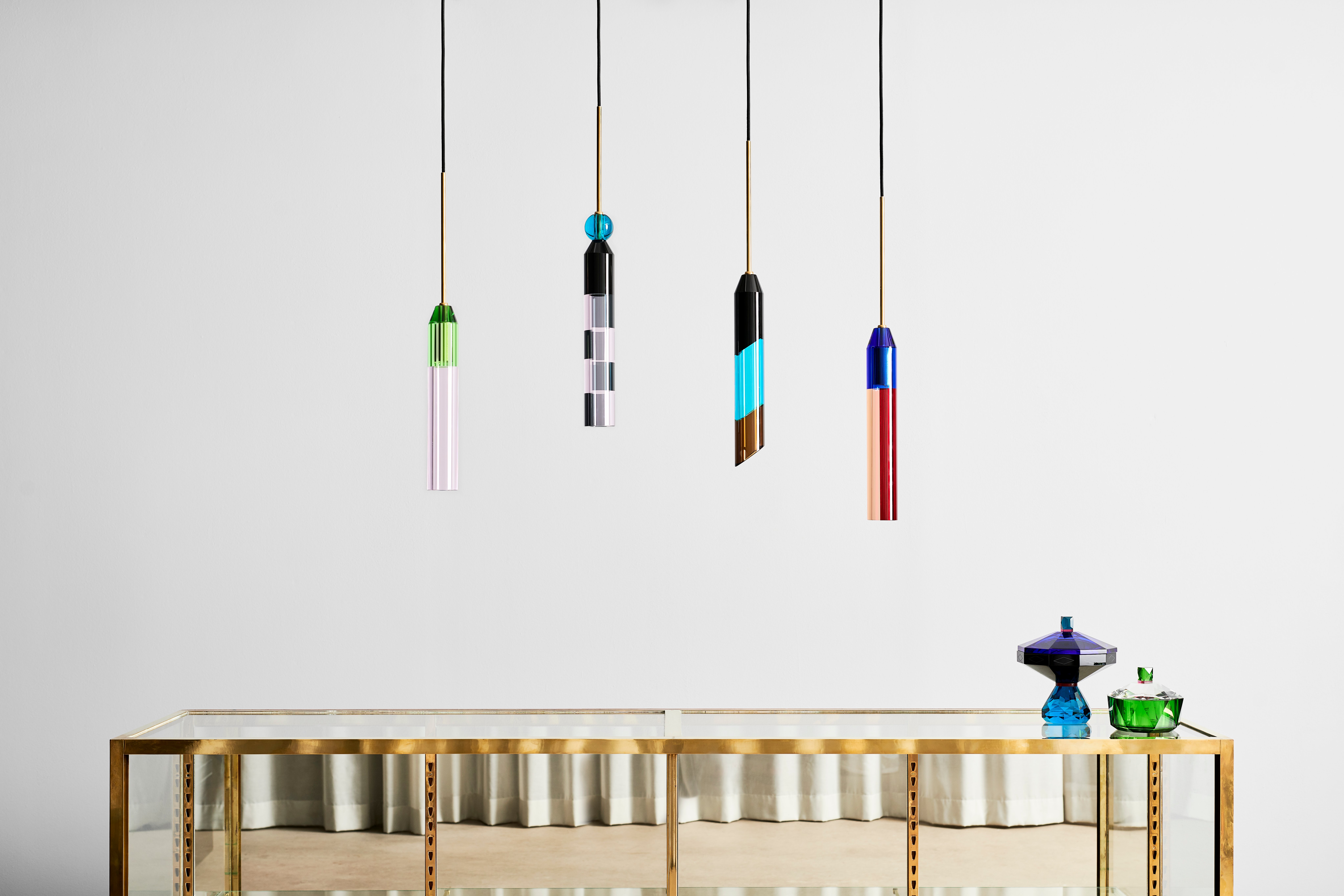 Out of the synergy between Reflections Copenhagen and Design By Us comes the whimsical, supersaturated Carnival Series. Exponents of decadence, their shared design DNA takes shape in a variety of hand cut crystal pendants and table lamps with festive colors, bold geometric patterns, and sleek construction. Facets made from distinctive cuts meet at precise joints to perform in a theater of colored illumination. Pendants can be mixed and matched to the user's delight.
Monea Collection Camino Table Lights by ROBERT MCKINLEY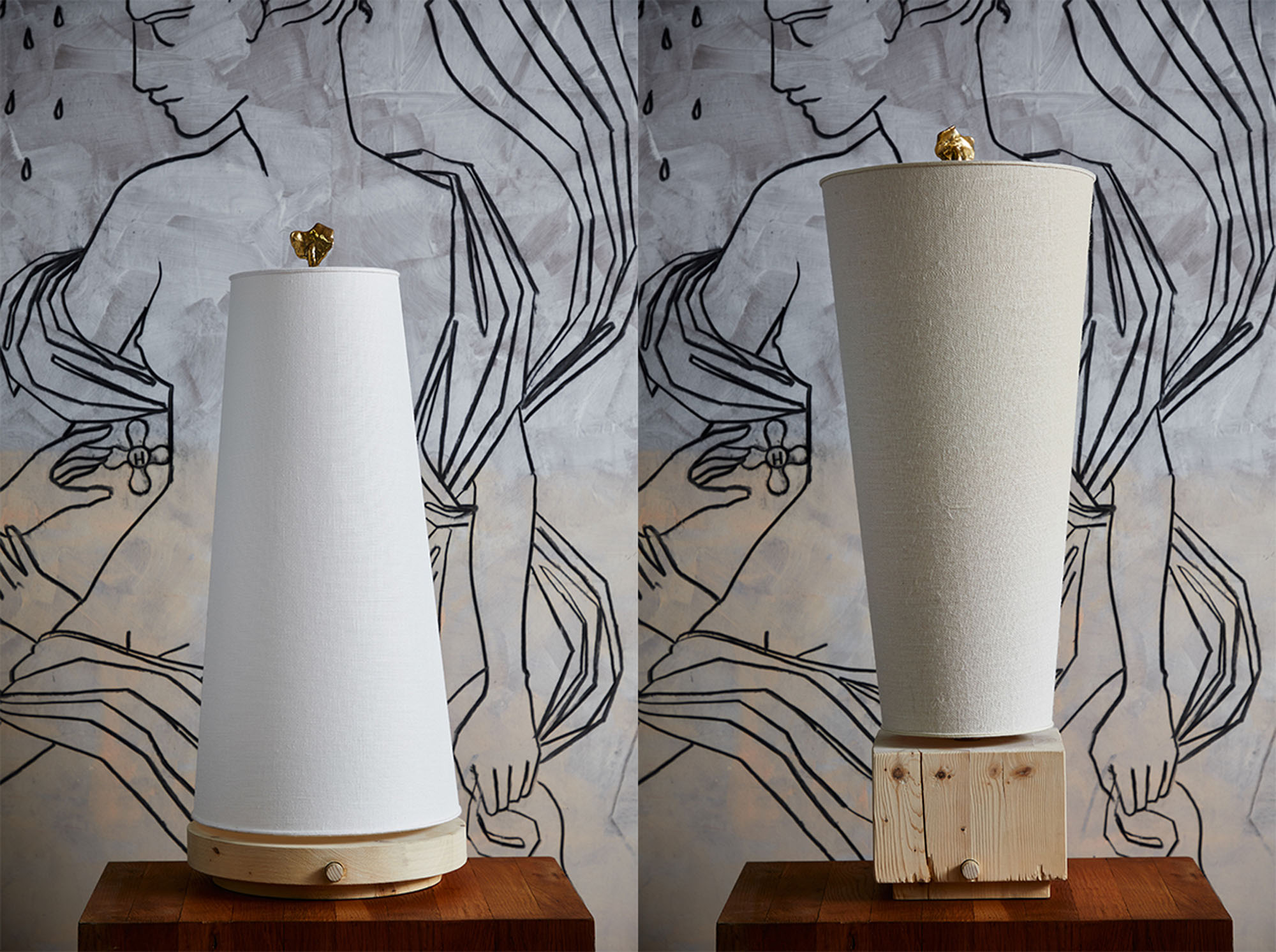 Camino lamps are a pair of artisanal fixtures in the broader MONEA furniture collection by Robert McKinley. Inspired by Venetian rooftop chimneys, these table lamps are made from a distinctive combination of Italian linen, reclaimed wood from Venetian boat docks, and cast bronze finials sculpted by the designer himself. In the spirit of tradition and Italian craftsmanship these pieces are meant to be touched, loved, and lived with for generations.
Chlorophyta Chandelier by NEA STUDIO
Eco-responsibility yields organic elegance in a series of sconces, lamps, and chandeliers by NEA Studio. Marked by bronze-colored translucent shades made of locally sourced chlorophyta, or marine algae, the Chlorophyta Chandelier can also be customized to hold up to 100 LEDs. Each shade's rich hue and organic texture diffuses light to deliver a unique, soft glow. And users find deep connection with the pieces knowing it is composed of biomaterial.
Would you like to comment on this article? Send your thoughts to: [email protected]