May 18, 2021
ASID Announces Winners and Scholars of the Ones to Watch Program
The annual award aims to foster an inclusive design community by recognizing and supporting rising designers from underrepresented groups.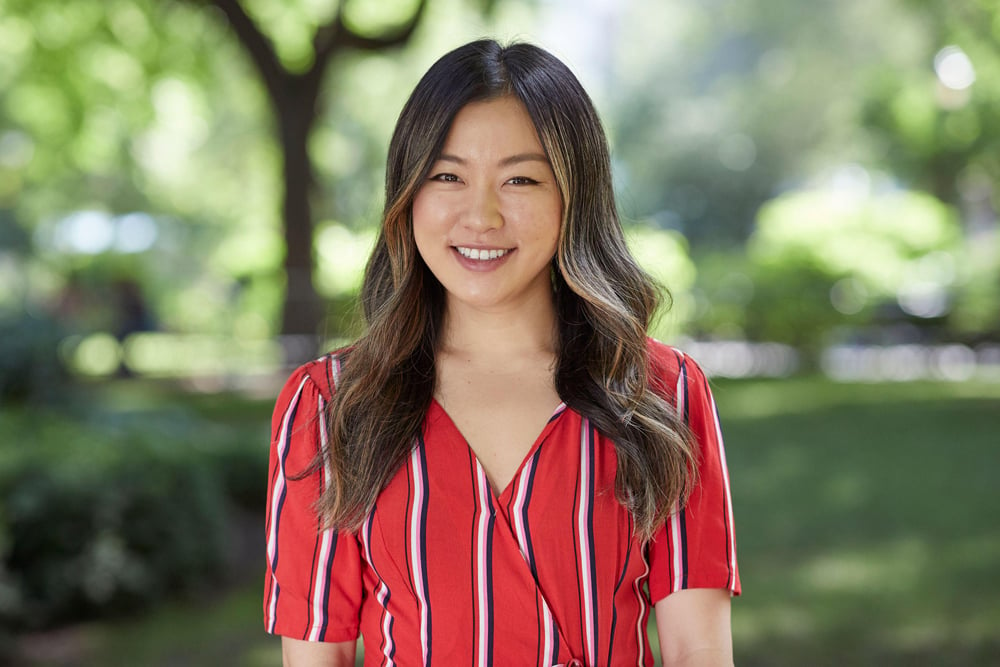 This year, the American Society of Interior Designers (ASID) will honor 20 mid-career interior designers with its Ones to Watch Award and select eight from that group to participate in the Ones to Watch Scholar program, a two-year leadership development training program.
Both the award and scholar program are part of a concerted effort by ASID to help diversify the design field. The 20 award winners were selected from more than 80 applicants in four categories—Design Excellence, Education Leadership, Manufacturing Leadership, and Volunteer Leadership—and prioritized designers whose backgrounds are currently underrepresented in management roles within the interior design industry, including women, members of racial and ethnic minority groups, LGBTQ+ people, and individuals with disabilities.
Unlike many awards programs, which tend to focus on either young up-and-comers or those at the top of their fields, the Ones to Watch program instead supports professionals with 5-10 years of experience who are on a path to leadership positions. By giving mid-career designers with diverse backgrounds a seat at the table, ASID hopes to foster a more diverse future for the industry, which is notoriously dominated by white men. "It's for people that have already been in the profession for a few years, helping them from their mid-level to become leaders within the firm, giving them the confidence, the exposure, and the network you need to back you up so that you can speak with confidence," says Gary Wheeler, CEO of ASID.
For the eight Ones to Watch Scholars, a two-year program of professional development awaits. The first year is dedicated to developing foundational skills such as public speaking, management, and strategic planning that will guide recipients on how to run a practice or step into a leadership position. The second year, explains Wheeler, provides in-depth exposure to leading figures within the design field to help recipients build networks and expand opportunities within the industry.
Scholars are also invited to participate in ASID board meetings so that the organization, and the field as a whole, can learn from their perspectives. "It's two-way street," says Wheeler. "We're mentoring them, and they are mentoring us because right now we need to listen more than ever."
The 2021 ASID Ones to Watch Scholars are:
Taneshia Albert, ​assistant professor, Auburn University; Mari Ansera, ​senior interior designer, HGA; Raul Baeza, senior designer and associate, IA Interior Architects; Fabiola Catalan, senior interior designer, Gensler; Rebecca Hernandez, director of special projects, Meyer Davis; Jeanette Kim, senior associate, senior interior project designer, Perkins&Will; ​Jaclyn Moser, partner, harken interiors; Camilla Watson, associate principal, ZGF Architects.
The 2021 ASID Ones to Watch Award Winners are: ​
Elyse Ayoung, associate designer, Gensler; ​Leonardo Caion-Demaestri, senior interior designer, Gensler; Candace Chan, senior designer, Revel Architecture and Design; Natasha Edwards, project architect, Little Diversified Architectural Consulting; Quintel Gwinn, principal designer/owner, Quin Gwinn Studio; Sherri King Parente, senior associate, project manager, HOK; Ariana Lovato, owner and principal designer, Honeycomb Home Design; Kaylen Parker, design assistant, Studio O+A; Sarah Schwuchow, owner/principal interior designer, Sarah Jacqueline Interiors; Marianne Starke, associate designer, Gensler; Sarah Urquhart, assistant professor, Texas State University; Nicole Zack, senior interior designer, Nelson.
You may also enjoy "Future100: For Young Architects-in-Training, Green Building Strategies Affect Form and Function"
Would you like to comment on this article? Send your thoughts to: [email protected]
---
Register here for Metropolis's Think Tank Thursdays and hear what leading firms across North America are thinking and working on today.