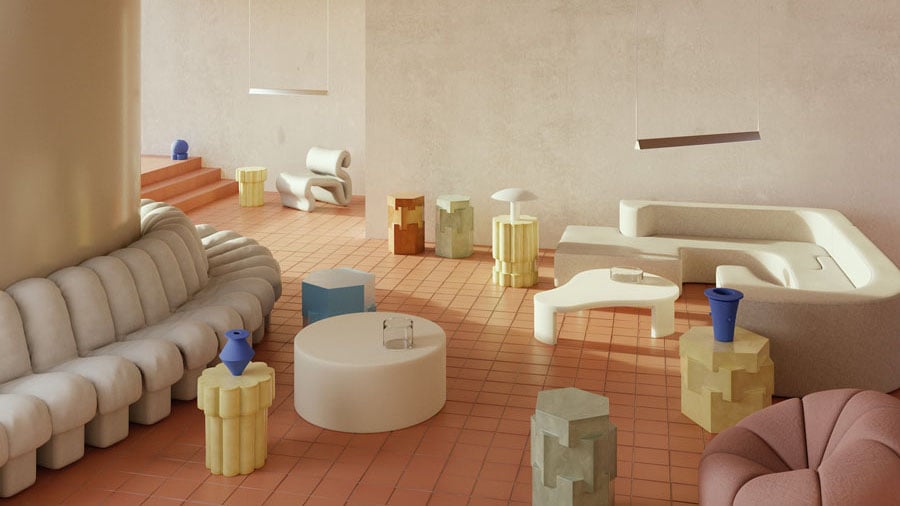 June 16, 2021
Beyond the Wheel: BZIPPY Challenges Conventions in Clay
Bari Ziperstein's socially and historically informed practice helps explain the current renaissance of ceramic furniture in contemporary interiors.
---
It's no surprise that it's hard to make a living as an artist. Studio space, material costs, gallery commissions, access to faculty positions—it's all a part of the artist's dilemma. Sometimes in order to have the freedom to pursue the creative practice of their dreams, artists turn to producing more "functional" work in order to open up possibilities and bring in some income. That's the general story behind ceramicist Bari Ziperstein's popular design brand BZIPPY, which she launched in 2008. "The reason I started a [design business] was a way to stop being a professor. I needed a more sustainable job, so I started a commercial practice in clay."
While ceramicists often find themselves walking the lines between craft, art, and design, Ziperstein's multifaceted creative business is unique in how she pushes the boundaries of innovation and experimentation in clay, while balancing the distinct demands of fine art and commercial practice. Taking inspiration from everything—from her Chicago upbringing to Brutalist architectural forms to Soviet agit-prop—Ziperstein challenges conventional notions of slab construction through the inventive shapes of her projects. The difference in her dual practice lies in her approaches to surface.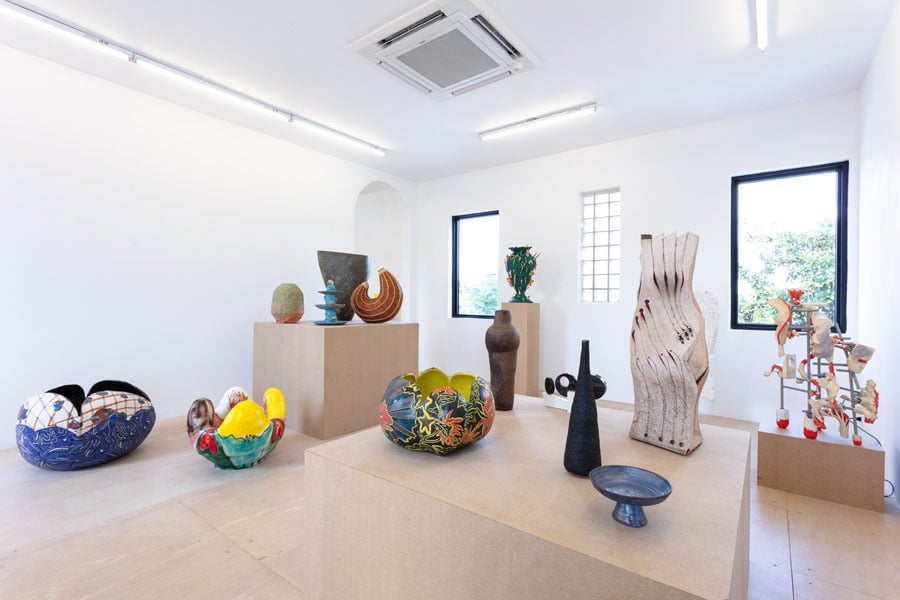 ---
"The way I treat the fine art surface is through more detailed, pattern-based carving that references history," she says, noting her fascination with Cold War propaganda patterns. (This can be seen in her representation by Charles Moffett Gallery in New York as well as a recent exhibition at Miami's Nina Johnson Gallery.) "The design is more about the glaze and the atmosphere—it's about function." But BZIPPY's sculptural collections challenge function as well, she says: "It's about invention within 'what is a side table?' and 'what is a planter?'"
A recent collection of architecturally scaled side tables available through The Future Perfect highlights the paradoxical nature of Ziperstein's work. Evolving from the designer's Tube collection, the tables start with a sketch that then gets translated and engineered via a digital model in SketchUp before being hand-modeled in clay using large-scale slabs and extruded tubes. For Ziperstein, the iterative, physical process is key. "Traditionally, ceramic furniture or ceramic work of that scale, in general, is made by men," she explains. "I didn't want to sit down anymore when I made work. Instead, every piece has a body relationship to you when you are making or conceiving of it."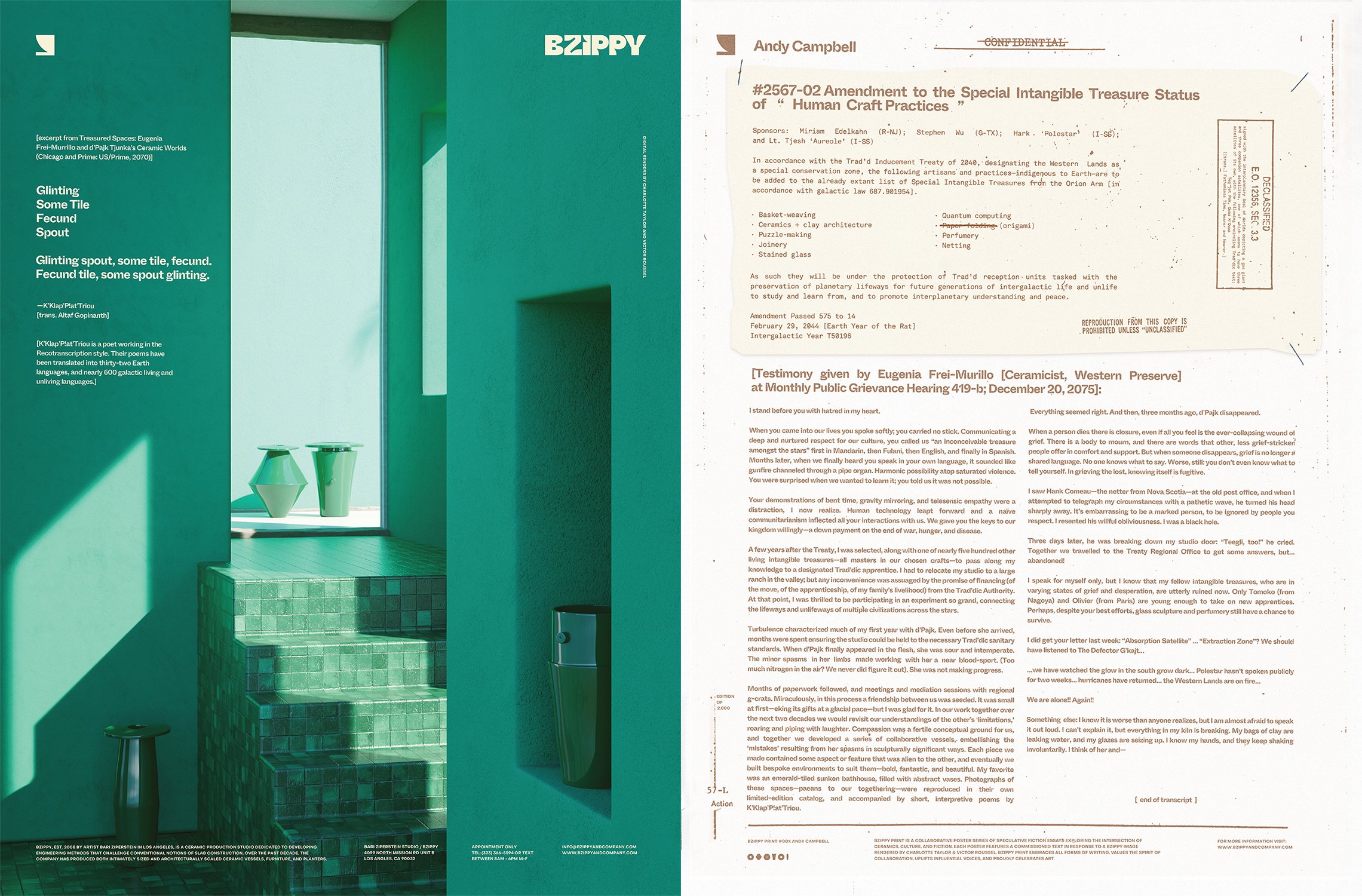 ---
Due to scale—of both production and the work itself—all BZIPPY pieces are developed by a collaborative team of nine fabricators, glaze, and kiln specialists and digital design associates. "I'm trying to redefine what it is to have an art studio and workers' rights are very important to us." Intersectional feminist values inform many aspects of Ziperstein's business, from providing her employees with fair wages and healthcare to developing scholarships and grants that support emerging QTBIPOC (queer, trans, Black, indigenous, people of color) designers interested in expanding their knowledge of clay. "Ceramics is all about access. We use our profits to bring about more access in our way."
Ziperstein adds that access—to education, to space, to large kilns—is part of the reason why ceramic furniture is having such a moment in contemporary interior design. While furniture made of clay is harder to engineer, easier to break, and at times more uncomfortable to use, it is becoming increasingly appealing to collectors and everyday consumers who are looking to fill their home with transformative objects that tell a story and imbue a space with a connection to the maker.
---
"The appeal of ceramic furniture—and especially Bari's—is that it's really a work of art that also happens to serve a function," says David Alhadeff, founder of contemporary design gallery The Future Perfect. "As collecting increasingly drives into the design arena, ceramics are an incredible place for a collector to start, to begin to create a bridge from art to design."
Ziperstein emphasizes the importance of living with the work. "I take home all of my seconds, so I know what it feels like. There is something about the sound of a ceramic cup on a ceramic side table. There's something about having this unique object in the home where you really have access to the artist."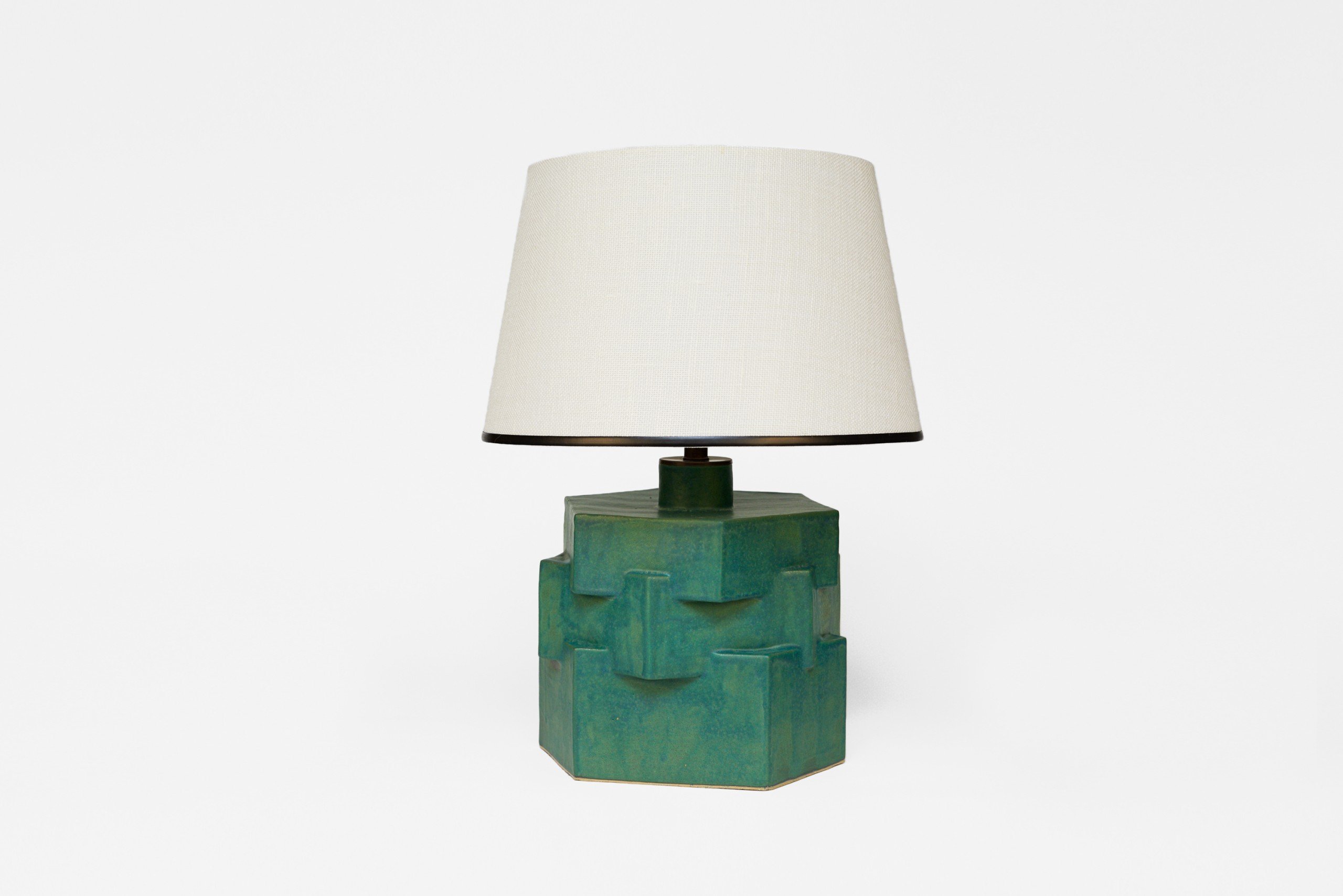 ---
BZIPPY collections and custom work can be found in the spaces of some of the country's leading interior designers including Kelly Wearstler, Peter Marino, Nicole Hollis, Oliver Furth, and Jeff Andrews, as well as the homes of celebrities like Miley Cyrus and Lady Gaga. "The BZIPPY work has its own popularity in the world and I'm glad it has that because it allows me to have the other world, meaning my fine arts work," Ziperstein says.
Labels aside, all of Ziperstein's work pushes the limits of the foundational material. She concludes, "There's something about trying to reinvent things with clay and challenging the material to its most finite edge before it breaks."
You may also enjoy "Ceramics and Architecture: The Legacy of Betty Woodman"
Would you like to comment on this article? Send your thoughts to: [email protected]
---
Register here for Metropolis's Think Tank Thursdays and hear what leading firms across North America are thinking and working on today.