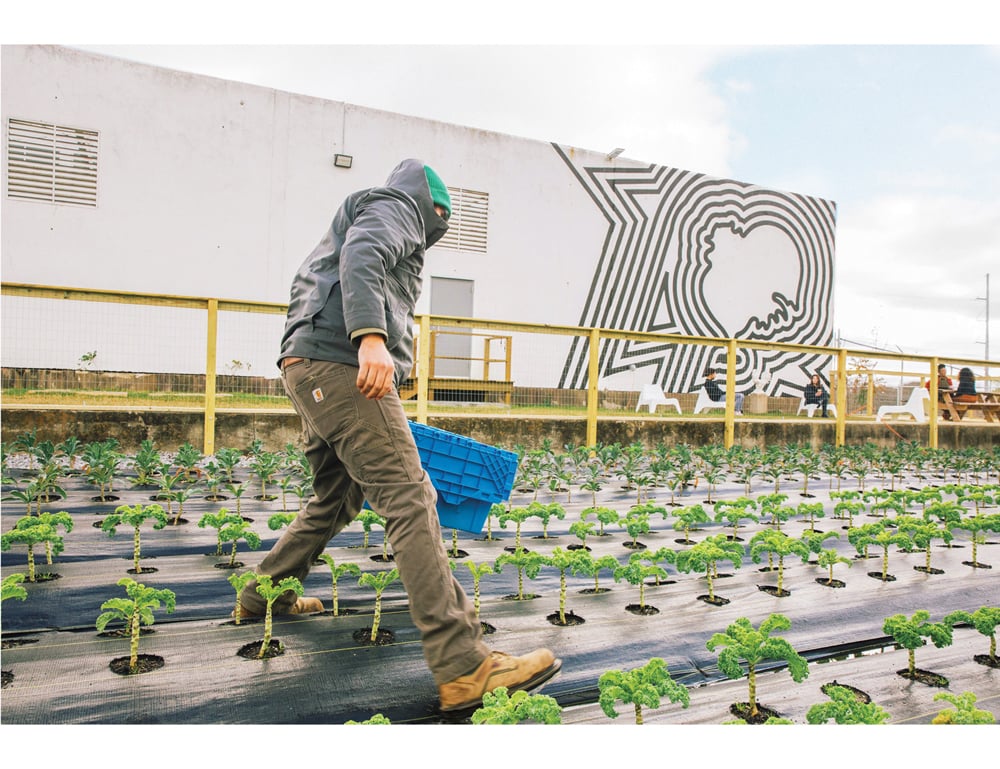 June 9, 2021
Through Creative Placemaking, Carbon Office Nurtures Community in Jackson, Mississippi
After stints in the local government, Salam Rida and Travis Crabtree are striking out on their own to help ameliorate the city's long-standing problems.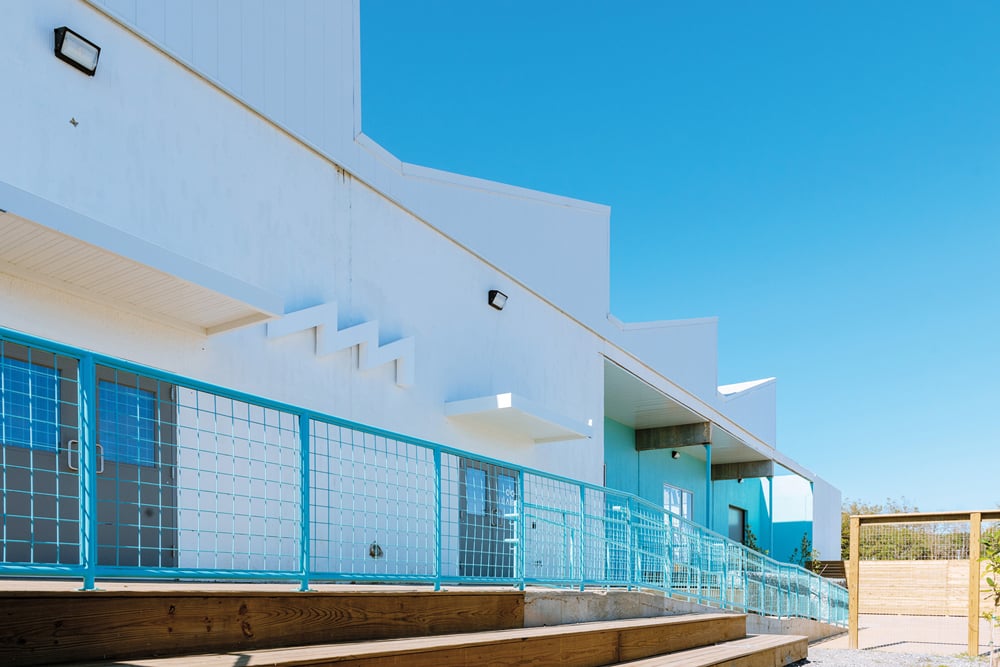 After Salam Rida and Travis Crabtree graduated from the University of Michigan's Taubman College of Architecture and Urban Planning in 2016 and 2017, respectively, they made an unusual move for two urban planners with big ambitions. While many of their peers landed in New York, Chicago, or Los Angeles, Rida and Crabtree decided to head south to Jackson, Mississippi, to launch Carbon Office, an urban design studio. Crabtree had spent his teenage years around Jackson, and Rida, a Detroit native, knew the kind of impact urban designers could have in a smaller city. "There was a tertiary wave of graduates moving to these smaller cities and working on very specific projects in the creative placemaking realm," Rida says.
Jackson, in particular, posed a unique set of challenges to those ambitions. Its population of about 170,000 is spread across 113 square miles, and is deeply segregated by race and economic status owing to decades of discriminatory redlining policies. The Jackson metro area is predominantly rural, but its social and economic hub centers on a downtown where commerce intersects with Mississippi's main government buildings, including the Mississippi State Capitol and the governor's mansion. The city's sprawl, however, makes mobility challenging and exacerbates a food inaccessibility problem. When Rida and Crabtree arrived in 2018, they found the municipality in dire need of a holistic vision for its urban future. "When you don't have a comprehensive plan or a strategic vision for a city, there are a lot of missed opportunities," Rida says.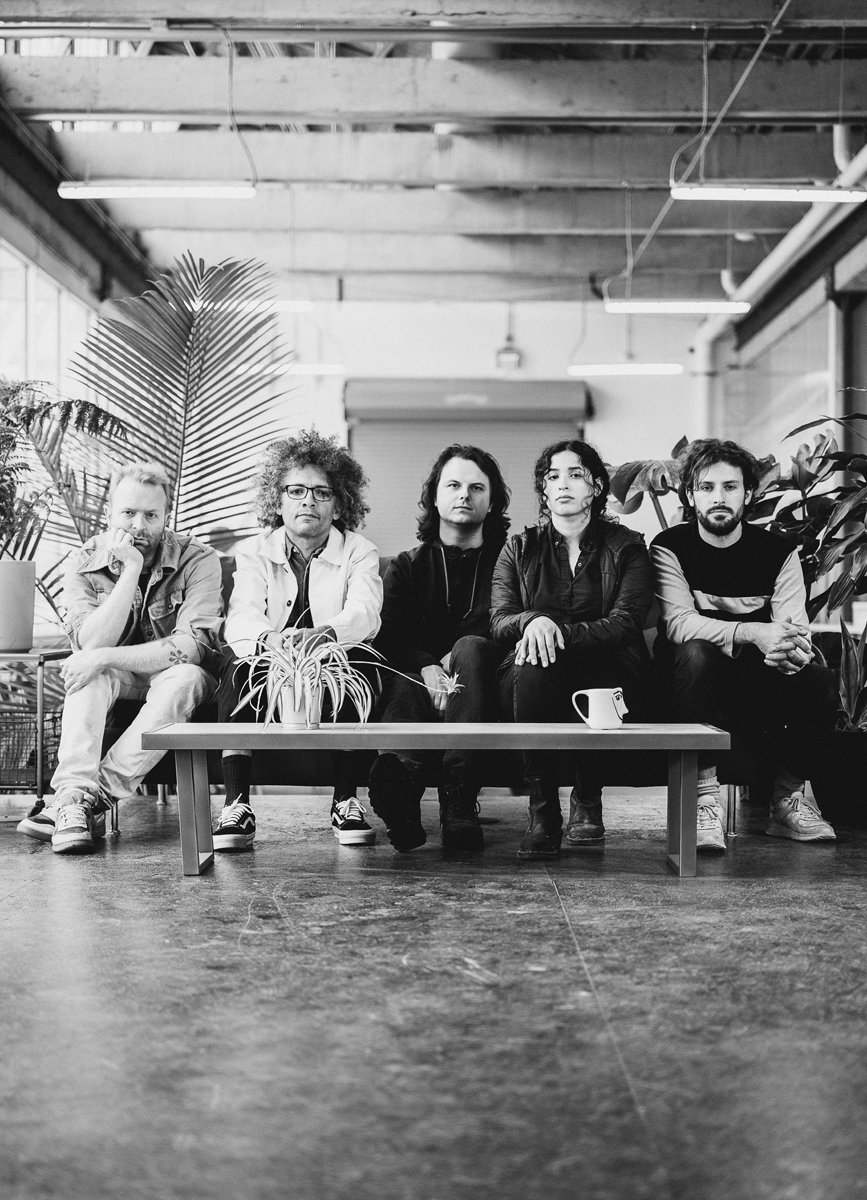 So, from 2018 to 2020, Rida and Crabtree worked for Jackson's city planning and development department: Rida as an urban designer, and Crabtree as the director of long-range planning. The pair focused on long-term planning initiatives and creative placemaking projects that could address systemic issues like food insecurity and urban mobility. At the city planning department, Rida and Crabtree helped Jackson officials launch The Fertile Ground Project, a citywide public art exhibition intended to draw attention to food access in Jackson's metro area. The project was a joint collaboration among urban planners, nutritionists, local policy makers, and artists, who created murals, built installations, and hosted virtual classes on food insecurity, nutrition, and agriculture. "It's relatively new that urban planners are making planning decisions around food access," Rida says. "Our view is that food access is the base for making communities healthier, which can help alleviate other urban issues that we face."
While working at Jackson's planning department, the pair continued to work on creative placemaking projects for Carbon Office, organizing events and planning installations for Jackson's underused public spaces. In 2020, Crabtree and Rida ended their tenure at the city planning department to focus exclusively on Carbon Office initiatives, alongside an expanding team of designers and strategists. Their goal was to prioritize the structure that had brought them to Jackson in the first place: the Ecoshed, a 15,000-square-foot abandoned pipe distribution facility on the outskirts of downtown that Rida and Crabtree purchased in 2016 with the goal of creating an incubator that could serve as an entrepreneurial hub.
Now completed, the Ecoshed is part coworking space, part fabrication lab, part urban farm and market. "It's a mixed-use space for a community of misfits, creatives, farmers, makers, cooks—people who have an entrepreneurial spirit and want to incubate it somewhere," Rida says. Carbon Office believes the Ecoshed can help build what the duo call "creative infrastructure" as a way to encourage and maintain a circular economy of small local businesses in Jackson. "We hope this gives people an opportunity to be hyperlocal in terms of how they're investing in each other's businesses," Crabtree says.
The Ecoshed is the synthesis of Carbon Office's urban planning philosophy, which revolves around the idea that public space inevitably shapes how people interact with each other and a city. This happens at scales large and small, and cuts across planning policy, placemaking, and architectural design. Both Rida and Crabtree are currently working toward their architectural licenses as a way to take on the full scope of large projects. "Our work fluctuates between both the macro and micro level, so anything from the master planning of a large part of the city to a parking space," Rida says. "We're thinking about everything in between and realizing that it's all architecture."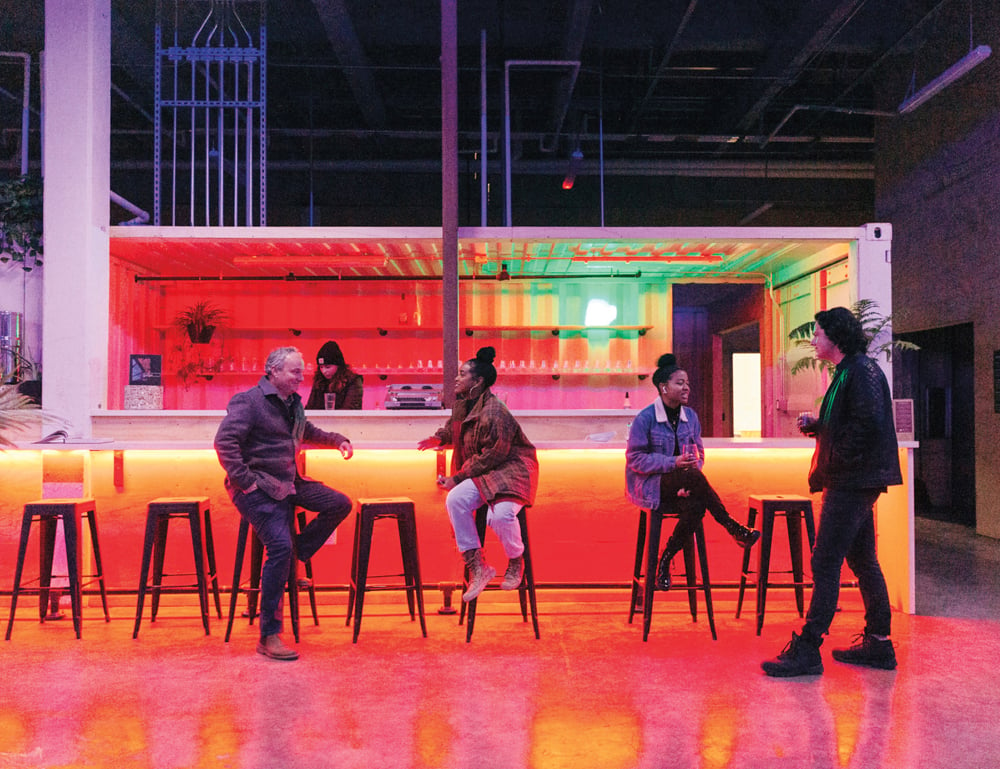 Currently, Carbon Office is focused on the Ecoshed and leading strategy and branding for the Museum Trail, a High Line–inspired linear park that runs for five miles, connecting downtown Jackson to LeFleur's Bluff State Park. At the same time, the pair have raised more than $2 million in funding for smaller projects that span public art, community events, and tactical urban interventions—namely, converting underutilized outdoor spaces into gathering places. Every project, regardless of reach, offers another way for residents to build affinity for their hometown. "The work we've done, from an urban planning lens, is really to try and make [Jackson] a place that people want to be in," Crabtree says.
You may also enjoy "Gabled Roofs Experience a Revival Across North America"
Would you like to comment on this article? Send your thoughts to: [email protected]
---
Register here for Metropolis's Think Tank Thursdays and hear what leading firms across North America are thinking and working on today.