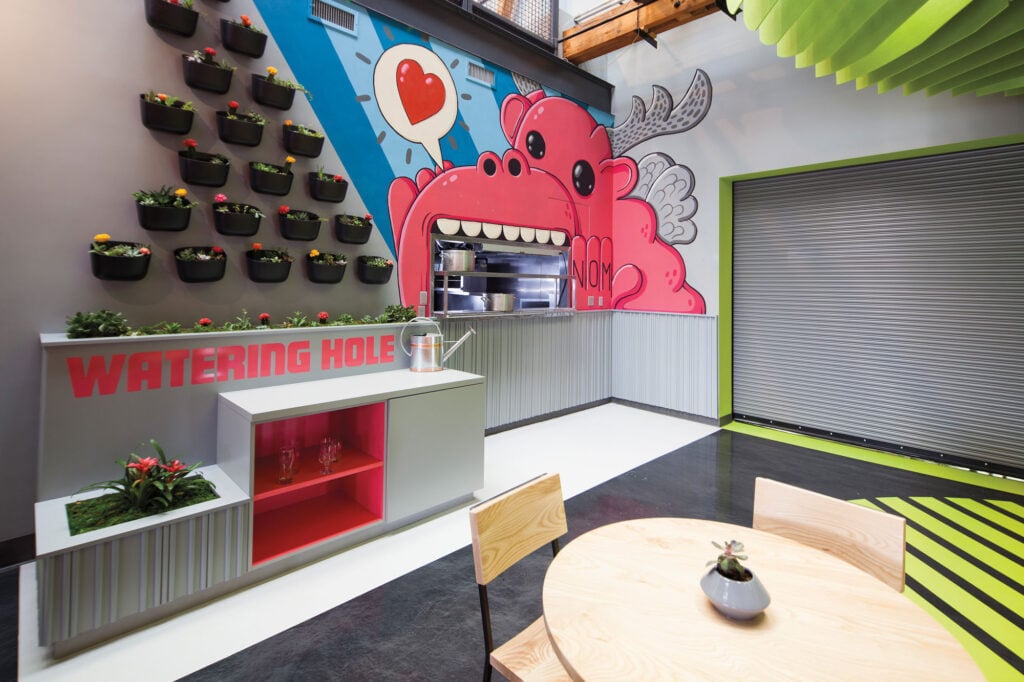 June 23, 2022
Could Be Architecture Says Friendly Design Makes Us Kinder Humans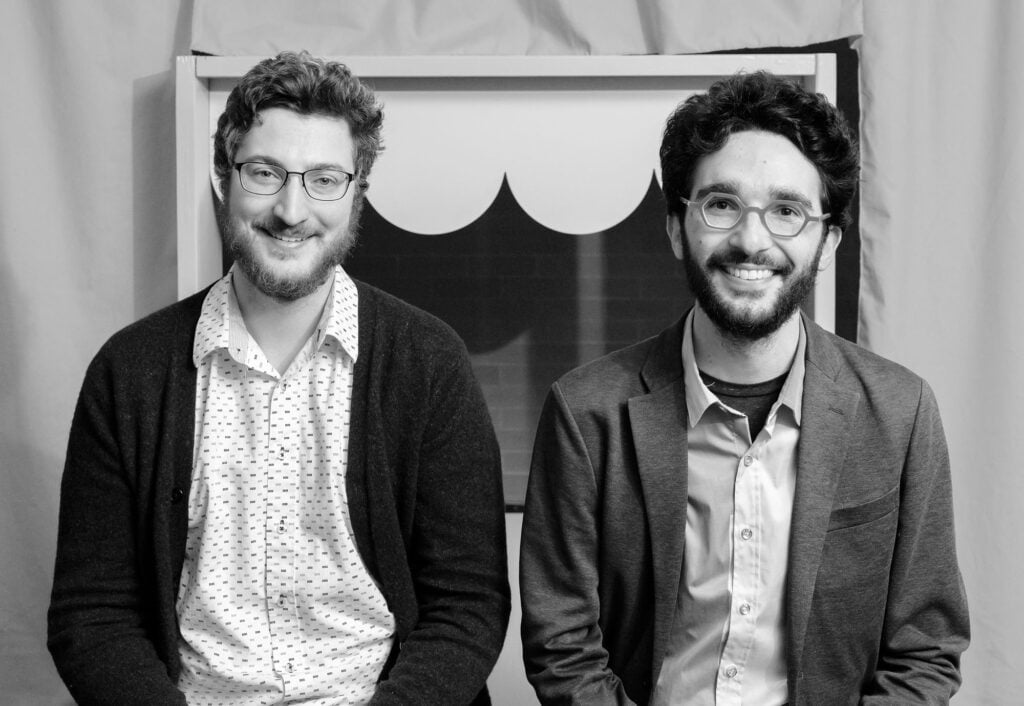 For that reason, their Pomegranate Sukkah pavilion is a fruit-shaped shelter whose red skin is perforated with the outline of its namesake produce. Their mobile exhibit-display units, dubbed Billboard Buddies, incorporate hatlike shading elements and graphic "eyes" to give them an aura of personhood and warmth. Such small acts of personification present the structures as friendly, active subjects rather than passive objects.
And despite the cheerful outcomes, this can be exacting work. For example, take Could Be Architecture's combination residence–event space Side by Side, created for a community organizer and educator. In this project of soft arches and bright colors, as in Morrison and Altshuler's other work, a loosely Postmodern sensibility predominates, similar to the building-as-figure projects of Stanley Tigerman. There's no disciplinary commitment to Postmodernism at the firm, but Altshuler says there are elements of it worth using, such as its ability to attract new constituencies. "It liberated architects to embrace qualities of symbolism and resemblance, and the idea that architecture can look like something," Altshuler says.
Specifically, he likes the way Postmodernism engaged users through humor. Although it should have been funnier to reach a broader group, says Altshuler: "Too many of its jokes were inside jokes, which we're not interested in at all."
An example of Could Be Architecture's more effective punchlines was their Bungalow Futures project, which mutated Chicago's iconic and populist housing type with growths and protuberances that seemed both eerie and familiar: stacks of dormers that reach up to giraffe's-eye level and grand second-story porches fit for a farewell speech from a rapidly departing dictator.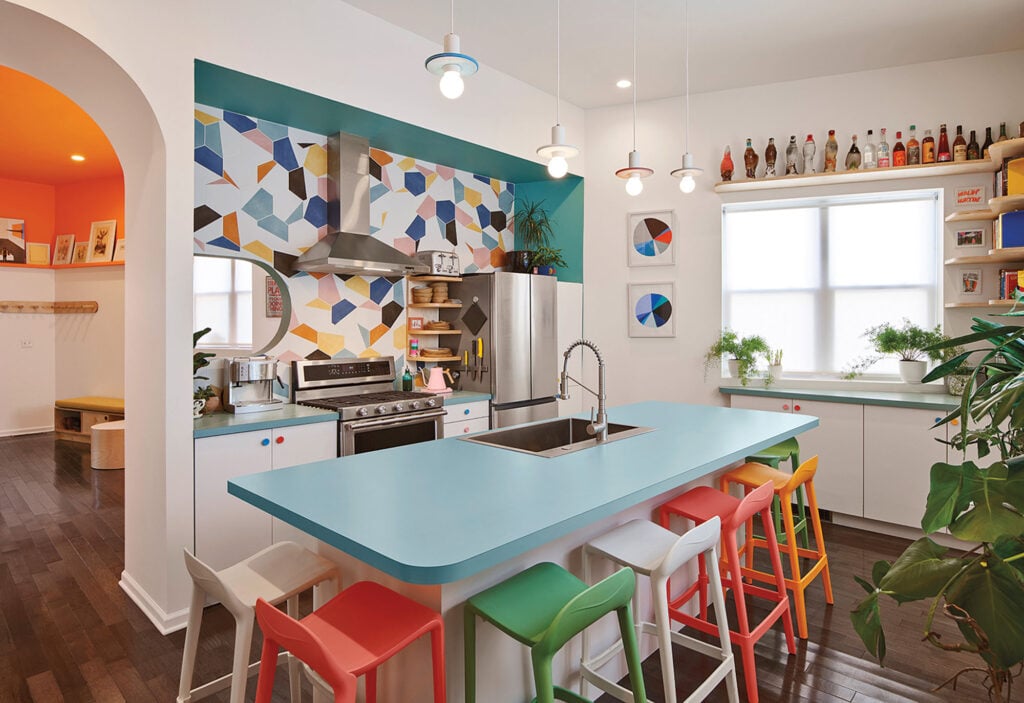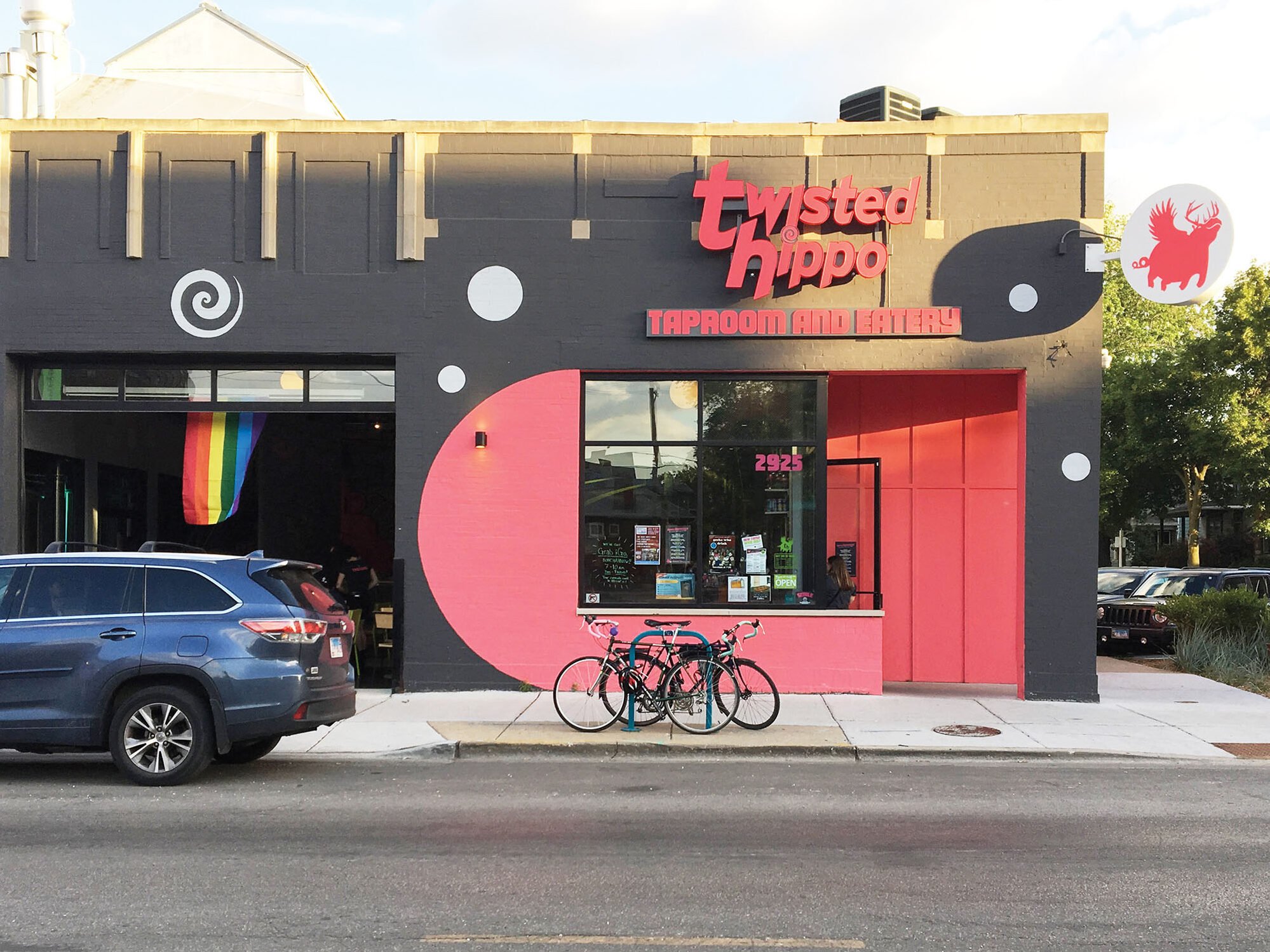 But does approaching architecture as a narrative feat of companion creation really work? Is it a gateway to greater compassion among people? Last winter that theory was put to the test.
The firm's design of the Twisted Hippo Taproom and Eatery in the Albany Park neighborhood of Chicago was a zooming eight-bit storm of riotous supergraphic energy. Floor graphics that resembled video-game power-ups tore through the space to lead to an acoustic felt installation of neon-green parametric slats framing the rear of the restaurant. Accented by abundant flora and a pink mascot logo, and complemented upstairs by exhibition space, the project was a tour de force of economical materials organized for an exuberant welcome. It burned down in February, but the loss was met with an immediate outpouring of support for rebuilding: By late March, a GoFundMe for the restaurant had raised $176,000.
Had the architecture helped inspire the community's love for the place? Altshuler is reluctant to take full credit, but says architecture that explicitly invites care, love, and laughter can leverage that attention to achieve social justice. Altshuler says, "I think [our clients] were convinced that architecture is alive, that it was more than a tool or backdrop, that it was a companion."
Would you like to comment on this article? Send your thoughts to: [email protected]