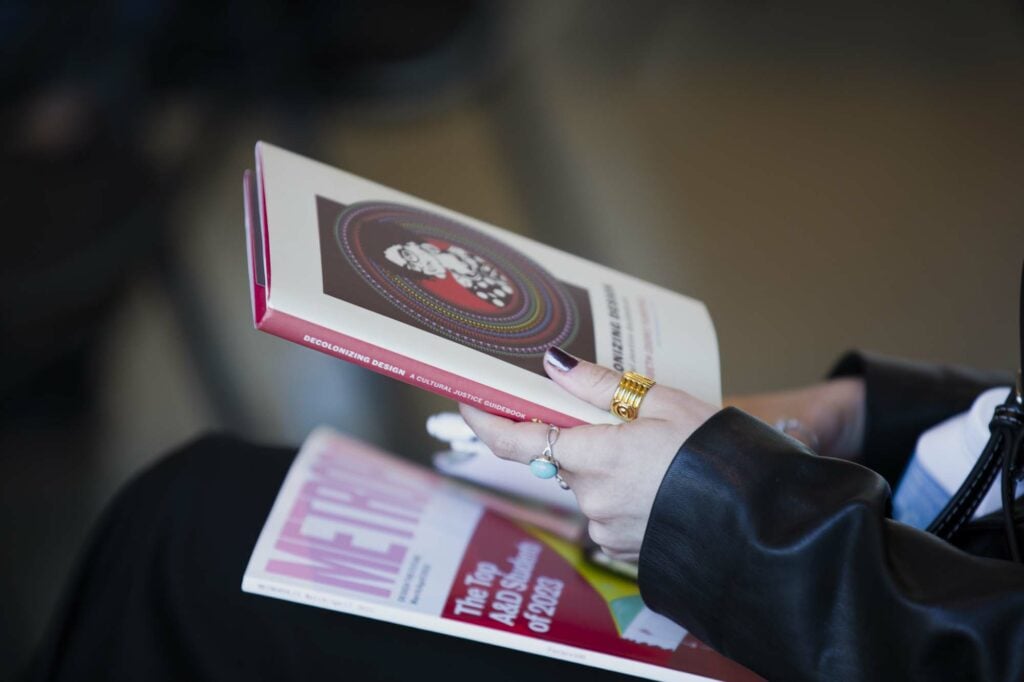 July 20, 2023
How Do We Decolonize Design?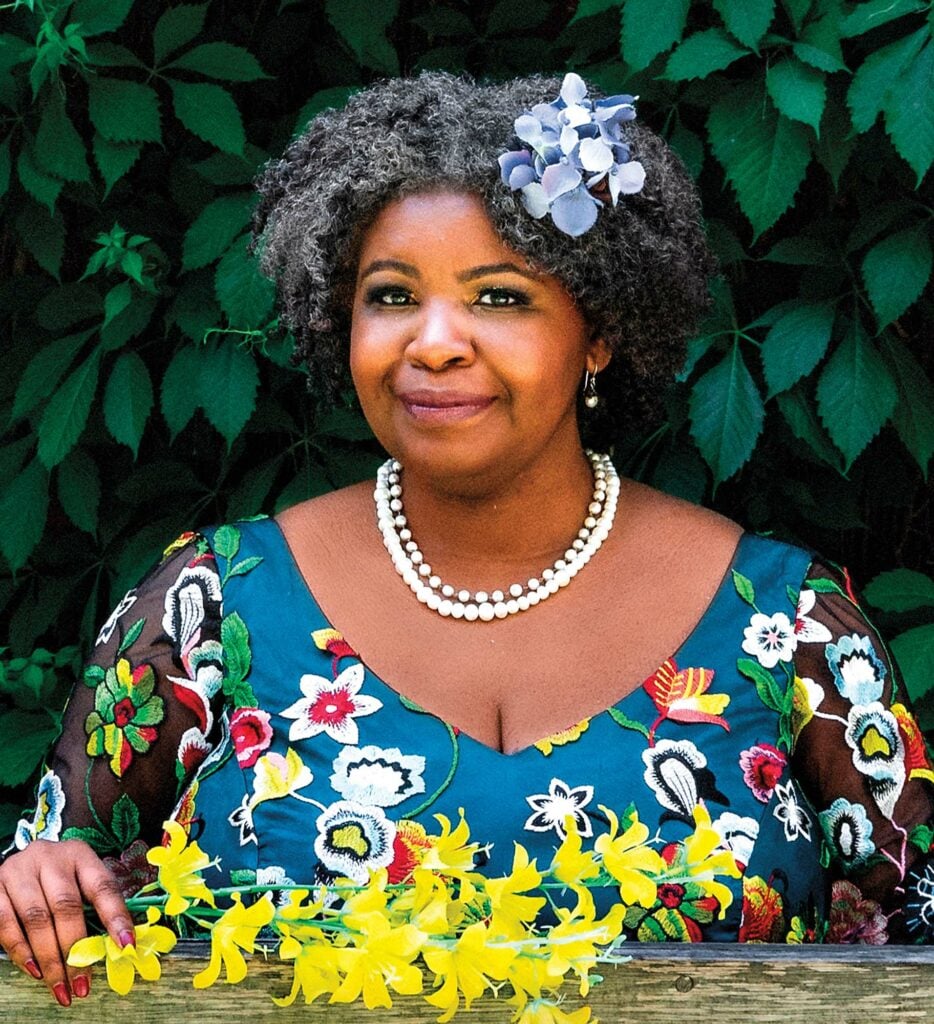 Four leaders in design, science, sustainability, community, and health showed the way forward during Design Optimism.
---
Generating a "shift in the consciousness we have with technology, each other, and the land" was the call to action of the day's final presentation, in which Elizabeth (Dori) Tunstall gave voice to her new book, Decolonizing Design: A Cultural Justice Guidebook (MIT Press, 2023). An advocate, educator, researcher, and design anthropologist, Tunstall is dean of design at Ontario College of Art and Design University.
Tunstall analyzed the evolution of Eurocentric tech culture, tracing its origins to World's Fairs, the Industrial Revolution, and post-WWI culture. Driving displacement, forced relocation, enslavement, and environmental destruction, the "myth of technological progress" was "a bad romance for most," she observed. In Decolonizing Design, she provides a primer to help dismantle these legacies of harm. It begins with putting Indigenous first, advocating technology "based on principles of abolition and done with the consciousness of Indigenous Peoples who practice 'all my relations,'" a phrase acknowledging the interconnectedness of all things; dismantling tech and racist bias in the European Modernist design project; making amends through more than diversity, equity, and inclusion; and reprioritizing existing resources to decolonization. Through these endeavors and others, Tunstall noted, we can work to achieve "liberatory joy" for all bodies and communities.
Design Optimism was presented by Grohe, Material Bank, Tarkett, and 3form, in partnership with Garden on the Wall and Ultrafabrics.
Would you like to comment on this article? Send your thoughts to: [email protected]