June 14, 2018
Industrial Designer Ichiro Iwasaki on Truly Human-Centric Design
The Tokyo-based designer tells Metropolis about his design career, his creative process, and his new line of modular furniture for Arper.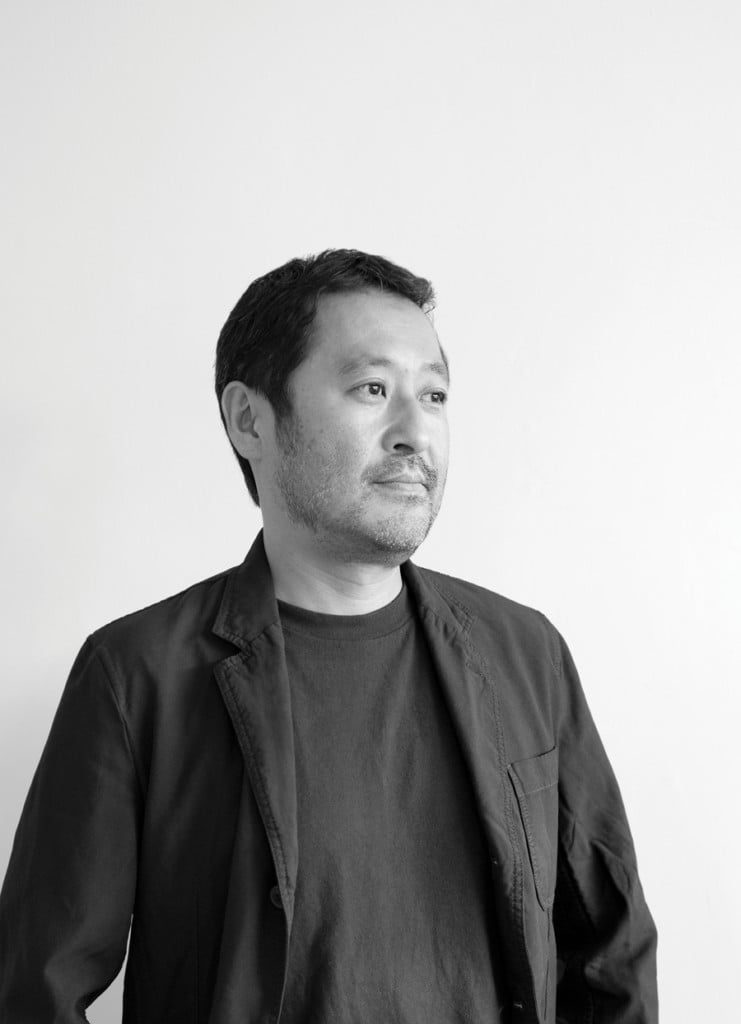 Ichiro Iwasaki, the Tokyo-based industrial designer who heads Iwasaki Design Studio, has a talent for whittling design briefs down to their essence. "It is all about people," he says. "Design can't exist without people."
For almost a quarter of a century, Iwasaki Design Studio has pursued precise attunement to the ways people interact with their environments, resulting in products stripped of superfluous flourishes yet imbued with warmth and character.
Iwasaki, born in Tokyo, started his career at Sony Design Center before moving to Milan. After working in a number of Italian design offices, he returned to his home city, establishing Iwasaki Design Studio in 1995. Since then, he has collaborated with clients in Japan and abroad on products that have ranged from a wristwatch for Issey Miyake and a camera for Sigma to lighting fixtures and furniture. Among the results of Iwasaki Design Studio's most recent collaborations is KIIK, an unusual collection of modular lounge furniture for Arper, unveiled in April at Salone del Mobile in Milan and making its NeoCon debut this week.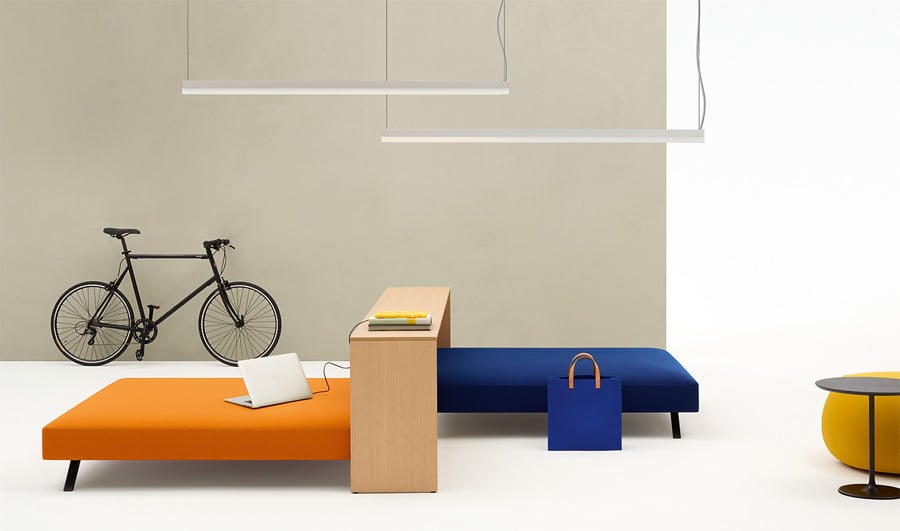 KIIK, which gets its name from its splayed aluminum legs, "didn't start from my personal inspirations," Iwasaki explains. "Rather, I tried not to bring my personal feeling and preconceptions at the beginning." The designer observed how people tend to inhabit public spaces in settings such as airports, parks, and museums. "Gradually, I started to have inspirations not about the shape [of the furniture], but the spaces where those people find themselves comfortable," he says. "The ways of gathering itself inspired me."
Unlike pieces in many modular lounges, KIIK's design is not so concerned with the linked whole, but focused on the use of each individual unit. These units reflect certain postures of work: a console for standing, a sofa-bench for sitting, an ottoman for reclining. The console is inspired by behavior in the Iwasaki Design Studio office, which features a table that the staff often stands around to sketch and share ideas. "From my experience, I felt my mind become so clear when thinking while standing up or walking," says Iwasaki. "This allowed me to keep having a seamless flow" of productivity.
Iwasaki intends the whole collection to enable people to find that state of flow at work, whether in a multiuse space, a communal area, or even an open office. "Contemporary public space has become more mixed, wherein opposite elements coexist: stillness and motion, activity and rest, work life and private life, easiness and seriousness," says Iwasaki. "KIIK releases the sofa from old-fashioned definitions and contexts."
You might also enjoy, "Design Legend Klaus Nienkämper Looks Back on 50 Years of Furniture Innovation."