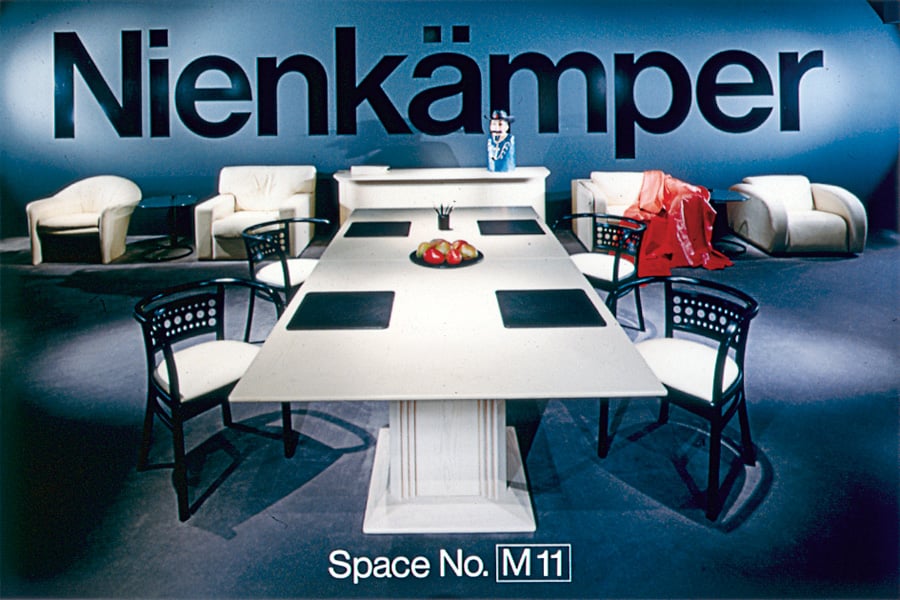 June 13, 2018
Design Legend Klaus Nienkämper Looks Back on 50 Years of Furniture Innovation
The German-born designer reflects on pivotal moments in his career, his first Neocon, and how his firm stayed on the cutting edge of design.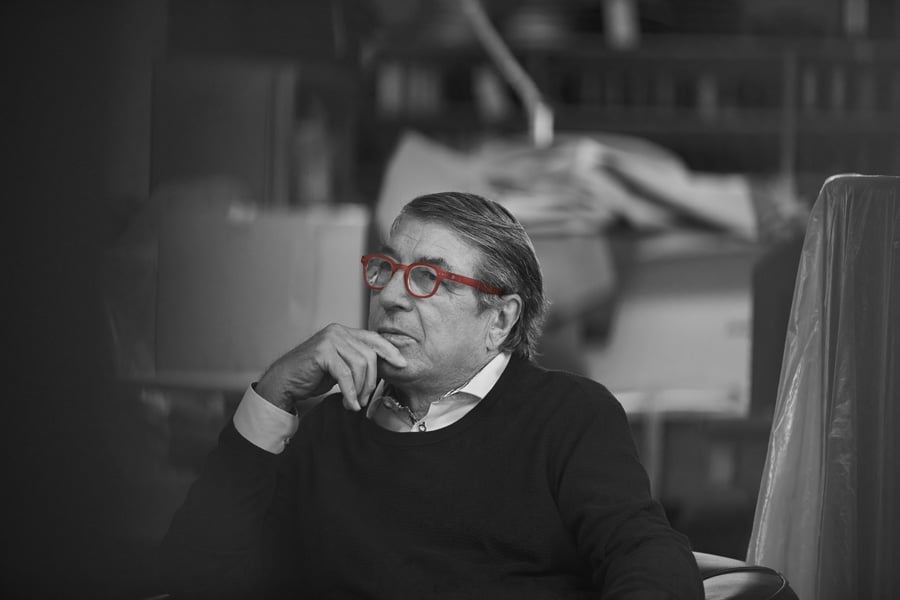 "We were not very frivolous," Klaus Nienkämper remarks in his understated way as he recalls his eponymous furniture company's early days at NeoCon. Now celebrating its 50th anniversary (which happens to coincide with NeoCon 50), Nienkämper is known for products that embody timelessness, functionality, and a frugality of resources (read: sustainability) born of Klaus Nienkämper's postwar childhood.
"I grew up after the war in Germany, and at that time, nothing was wasted," he says. "Every little thing was used in some form or another, and we always had a history [of sustainability] in our company, long before it became fashionable, before clients asked for it." (Today, the company's 120,000-square- foot factory in Toronto recycles 92 percent of its manufacturing waste.)
In Germany, the Nienkämper family owned an antiques business, but Klaus's own tastes leaned more contemporary. "That's why I went to Knoll," he laughs. "I was trying to get away from the antiques as fast as possible." After cutting his teeth as an apprentice at Knoll International in Germany, he worked in Finland for Asko and Finnish designer Tapio Wirkkala, then moved to Toronto in the 1960s.
"When I came here, I thought, 'My god, this is the worst place.' "
But Expo 67 changed everything: "The world came to Montreal, and everyone was looking at Canada," he says. The country began investing in airports and other public works, and Nienkämper's business picked up furnishing the new buildings.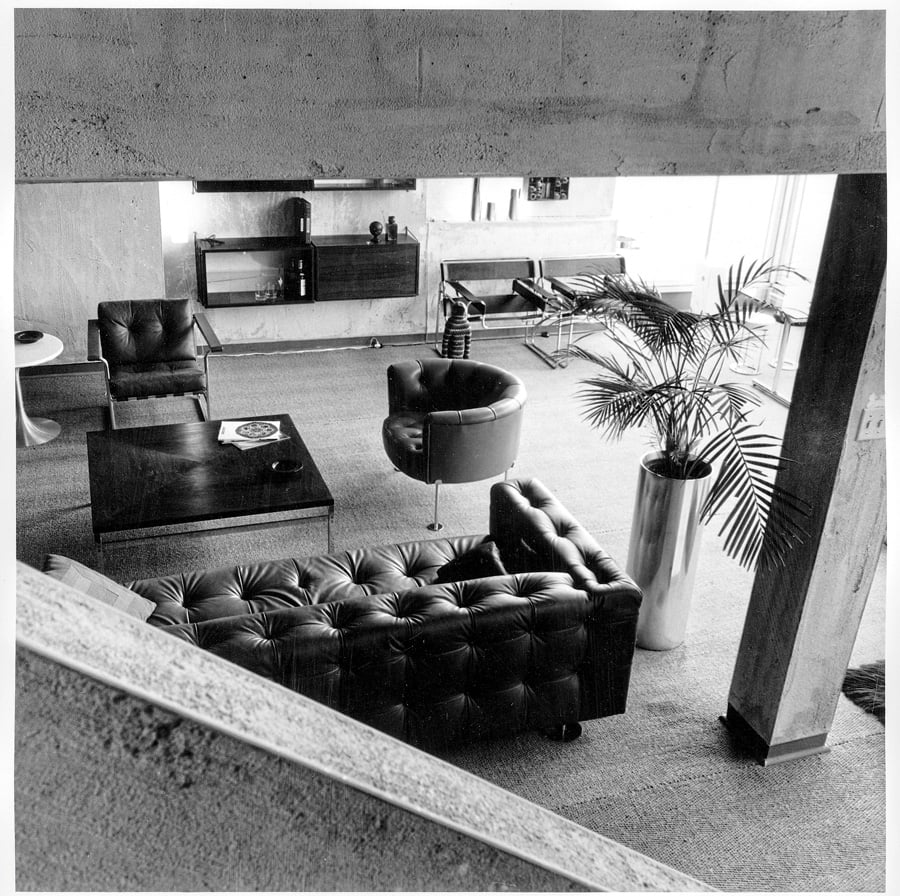 In its earlier years, the company imported and manufactured European-designed furniture, including on behalf of Knoll International. But Klaus was eager to expand into the U.S. market with original designs. "That's when we started hiring designers in the States, Canada, and Europe to create our own collections that we could take to the U.S.," he says.
While the company initially focused on lounge furniture, it gradually adjusted its offerings to client need. "Boardrooms were expanding enormously at that time, and we were asked by a client in Dallas to provide a table for them with connectivity, voice dial, and power," Nienkämper recalls.
This shift in focus toward tech-ready conference furnishings would come to define the company, distinguishing it as a leader in manufacturing furniture with a thoughtful approach to technology and power.
Today, Nienkämper dedicates eight in-house designers to information technology alone, which allows the team to rigorously address such demands alongside wider design considerations of aesthetics and evolving work styles. This gains particular importance as the company meets demand for work environments that are nimble, informal, and collaborative.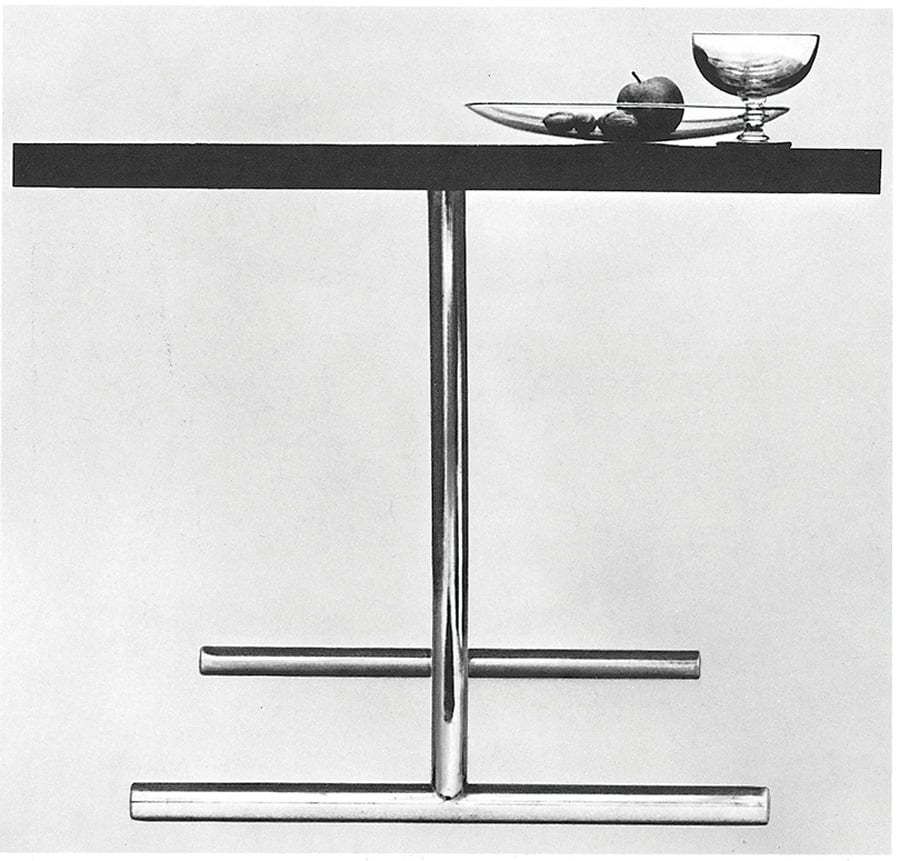 Through all the oscillations in workplace culture, aesthetic trends, and markets, the company continues to strive for design that lasts. "Things that work well, they have survived," Nienkämper says. It's a perspective informed by the lessons in frugality he learned in his postwar upbringing—and perhaps a refinement of his early antique-allergic worldview. "I always look at something and say, 'Five years from now, could I still be happy with it?'" he reveals. "I think that's very important, that you don't produce pieces you'll want to dispose of."
But producing designs built to endure doesn't diminish Nienkämper's drive to keep inventing. After five decades, he says, the challenges still to come are as exciting as ever. "With new technology, the speed of the factory and computerized machinery, it's become a whole new world."
You might also like, "Design Duo Yabu Pushelberg on the Bizarre Beauty of their Favorite Klaus Nienkämper Chair."