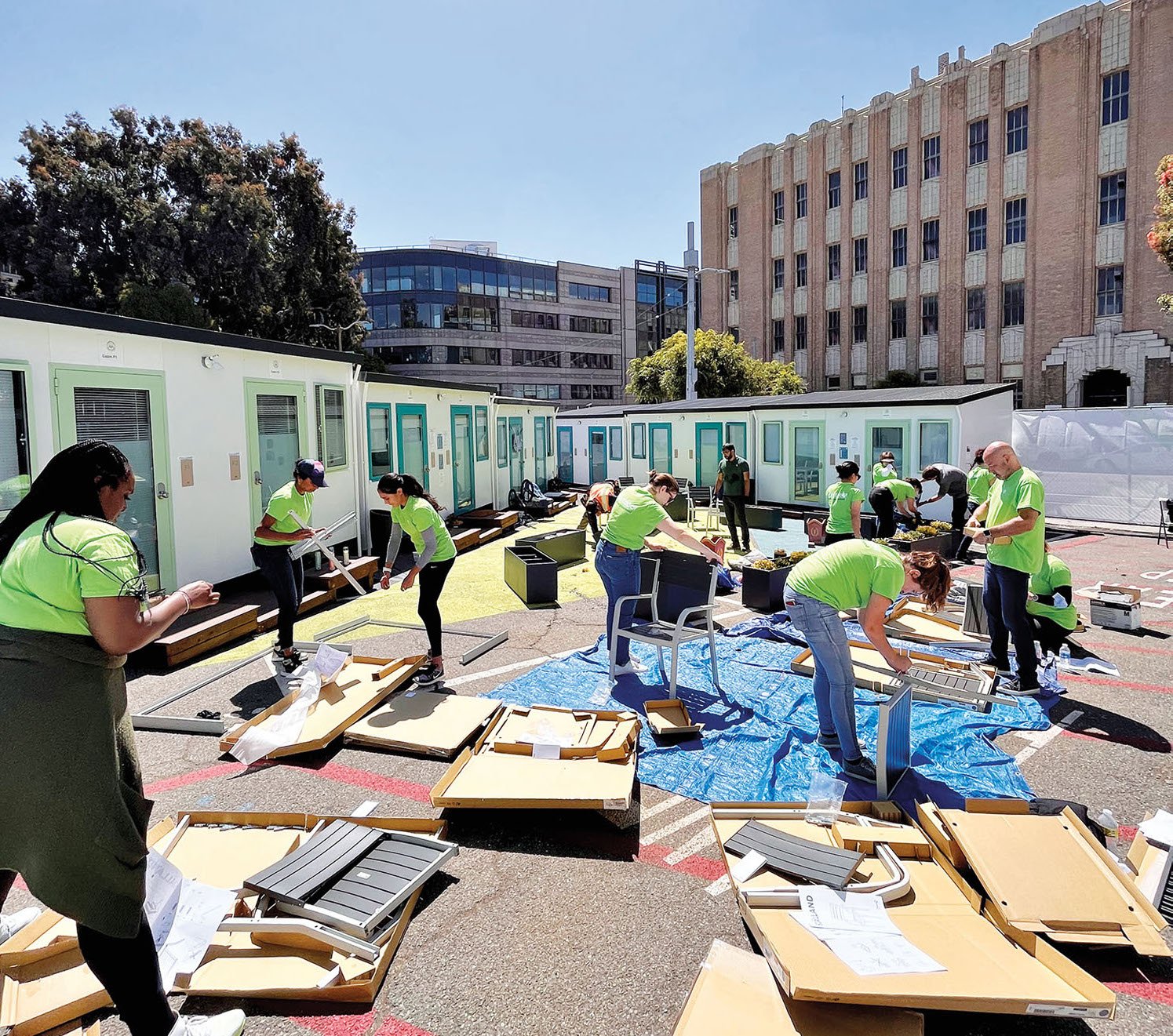 August 30, 2023
Los Angeles Nonprofit ANEW Fosters Stewardship and Circularity
Shortly after that, Tourjé established the Asset Network for Education Worldwide (ANEW), a Los Angeles–based nonprofit that works with corporations to procure office furniture, fixtures, equipment, office supplies, and office appliances, and match them to nonprofit organizations. 
"We work with companies who might be downsizing or having to leave a leasehold, and we raise awareness and teach them about our method," she explains. "We have a platform of steps and processes we call the ANEWmethod that teaches stewardship, social connectivity, and circularity."
For nonprofit groups to receive items, they must go through a rigorous vetting process. They must sign liability waivers and understand that they're taking products that are gently used. "There's no cost to them except for perhaps renting a vehicle to receive items or labor to load the trucks," Tourjé says.
ANEW doesn't do traditional marketing and relies mostly on word of mouth and support from its sponsor companies. Inquiries come in weekly, and existing and past clients send referrals. In 2015 the company expanded and established a presence in Santa Fe, New Mexico; Seattle; Tucson, Arizona; Chicago; and Tampa, Florida.
Would you like to comment on this article? Send your thoughts to: [email protected]