December 22, 2022
Meet the 4 New Design Talents Who Made a Mark This Year
Anne Boysen Creates Furniture that Prompts Play
The Dutch architect and designer is building a reputation for turning complex functionality into fun-loving furnishings.
By Chaseedaw Giles
It's hard to predict whether users will find delight in their furniture. But Anne Boysen aims to change that. Since establishing her namesake firm in 2012, the Danish architect and designer has created beds, seating, lighting, children's furniture, and accessories designed to encourage people to rearrange, manipulate, and explore their clever components. In short, they are built to prompt play: a lounge table with an oversize storage drawer and a removable tray; a floor lamp distinguished by a large disc that users spin manually to alternately diffuse and reflect its LED; and child-size modular floor cushions that can be organized to form seats, surfaces, and fantasy playscapes.
Her studio in the Danish port of Køge, less than an hour's train ride from Copenhagen, is a capsule of craft and joyful experimentation, a spirit that seems to stem as much from her childhood in a family of carpenters as it does from her formal training as an architect. At Denmark's Aarhus School of Architecture, where Boysen earned her M.Arch, the curriculum is aimed at cultivating practitioners who master, among other things, "artistic experiments" and the transformation of "complex problems into statements."…Read the full story here
---
Could Be Architecture Says Friendly Design Makes Us Kinder Humans
The young Chicago firm applies its exuberant style to homes, installations, and local watering holes.
By Zach Mortice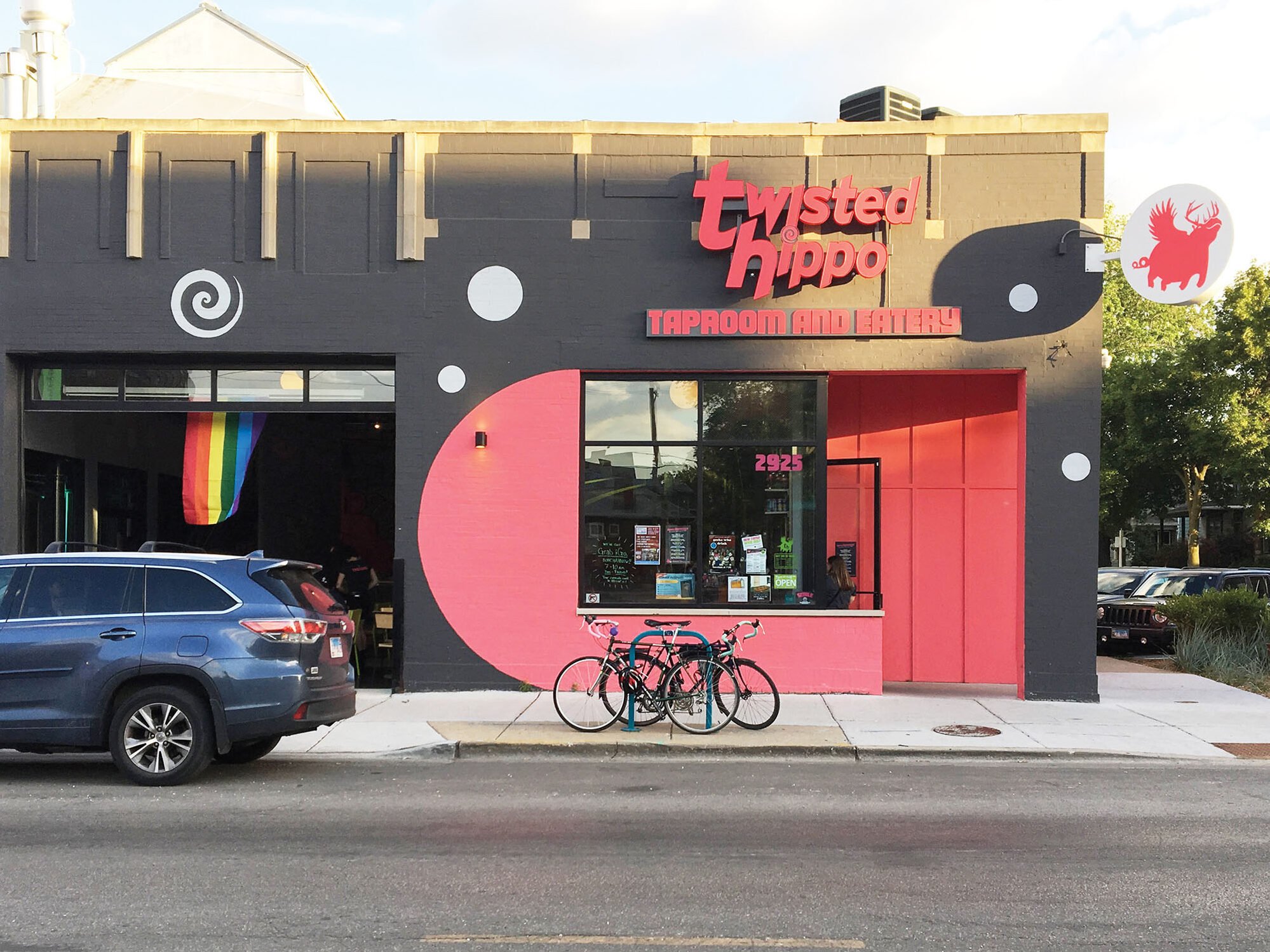 Joseph Altshuler and Zack Morrison, collectively known as Could Be Architecture (CBA), have one question they apply to everything they design: "Is it creaturely?"
Now their Chicago-based firm (launched in 2015) builds according to their strong convictions on the animacy of architecture and what that can achieve.
"We believe that architecture is alive, and lively," says Altshuler, before adding: "Changing our attitudes about how we relate to the environment we reside in every day can also expand our human capacity for empathy. Perhaps if we're better able to empathize with our buildings, then maybe we would have deeper empathy for our fellow humans. It's an opportunity to expand solidarity." …Read the full story here
---
Present Practice Takes a Sensory Approach to Landscape Design
The Columbus, Ohio, studio works to restore landscapes degraded by industrial agriculture while restoring our relationship to the land.
By Rebecca Greenwald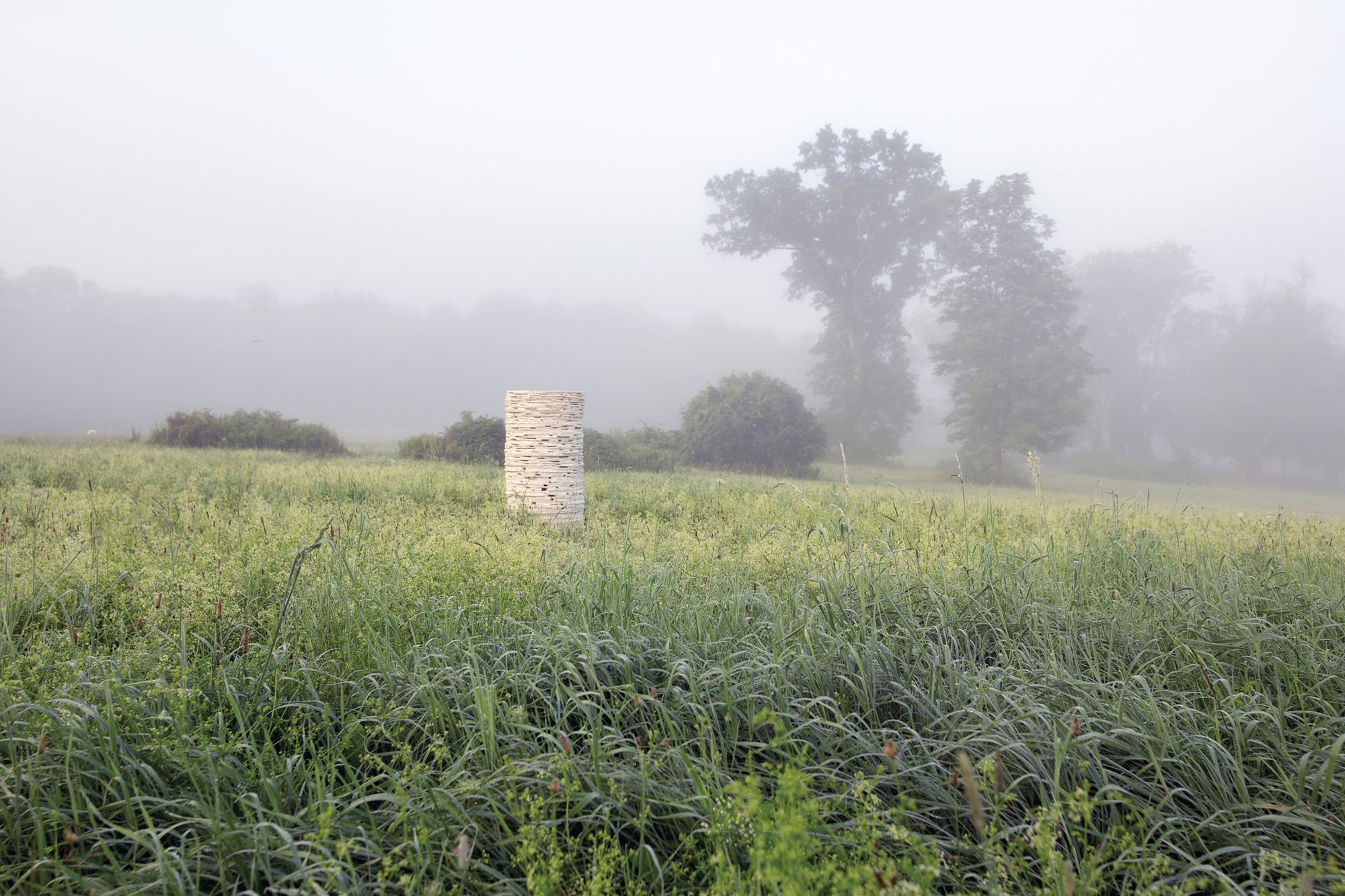 Walking is one of landscape architect Katherine Jenkins's primary design methods. "In order to restore landscapes, we also need to restore our physical connection to them," Jenkins says. "It's about spending time honing attention and cultivating a sense of value of that place. We feel it's important to do as much of that as possible before you intervene as a designer," she adds, explaining the process at Present Practice, a field-based landscape, research, and design studio she founded with Parker Sutton.
So, in the case of Meadow Lines, an ecological restoration of a former industrial soybean field, Jenkins spent hours, in all seasons and weather conditions, meandering. The project covers a one-acre test site within Waterman Farm, Ohio State University's laboratory for agronomy and environmental science. Jenkins and Sutton have worked to transform the site into a biodiverse prairie and pollinator meadow, and Jenkins's walks, recorded via GPS, informed its design: Paths have been mowed, allowed to grow back, and then re-mowed in different shapes and configurations creating impressions of previous paths layered on one another in ways that allow the site to shift and evolve over time….Read the full story here
---
Kellie Patry Takes a Considered Approach to Hospitality Design
Her designs for independent restaurants and coffee shops across Los Angeles feel both natural and expressive.
By Jessica Ritz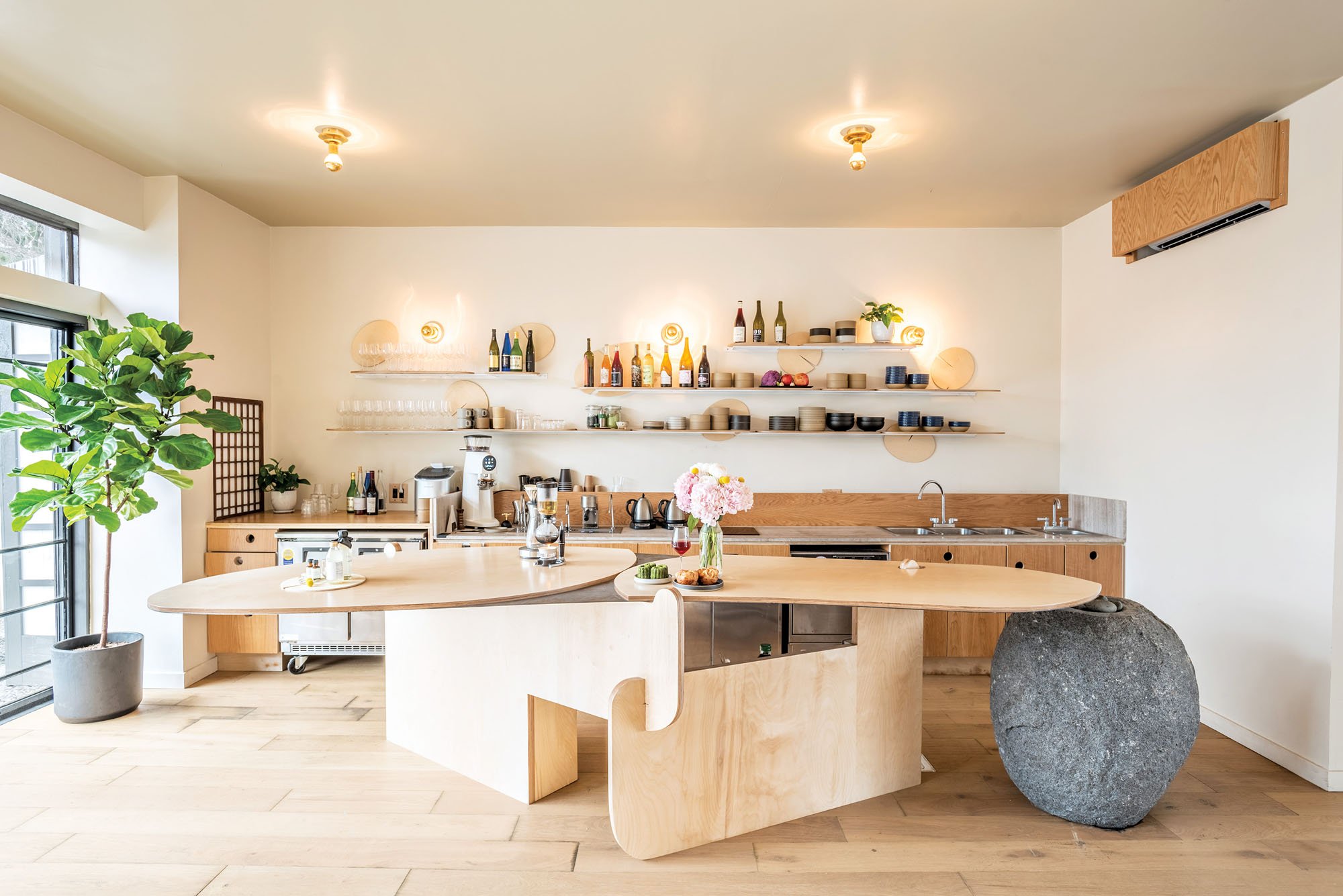 "It's a small, very delicate engine that needs to be well considered," says architectural designer Kellie Patry while pointing to various details at Equator Coffees in Culver City, her most recent hospitality project. "It's all about understanding how things actually work."
The Los Angeles designer, who grew up in multiple countries (her father was stationed in the military) and studied at the University of Nevada, Las Vegas and ArtCenter College of Design in Pasadena, CA, has forged a career outside the world of large firms. The decade she spent working as a consultant for Gensler on Las Vegas's CityCenter megadevelopment (now called the ARIA Campus) had its value: "Vegas will take risks on things no one else will, so it gives you an opportunity to play," she notes. But the period also taught Patry that she is best served working on her own with like-minded clients, which she has been doing since launching her studio in 2013….Read the full story here
Would you like to comment on this article? Send your thoughts to: [email protected]