September 23, 2019
Jorge Otero-Pailos on the John Ruskin Painting That Inspires Him
The artist and GSAPP professor describes how a classic painting has impacted his own practice.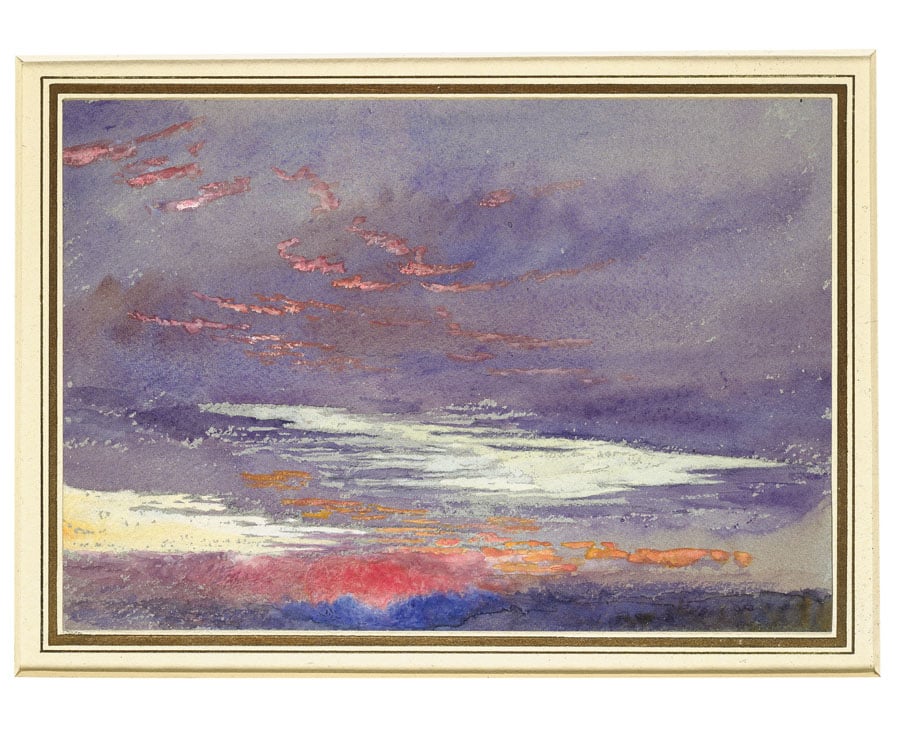 ---
In March 1868, John Ruskin rose at dawn and drew these clouds, as he did most days for 15 minutes as part of his morning devotions. Having drawn clouds for decades before the founding of the U.K.'s Meteorological Office in 1854, he was a learned observer whose claim that the last "pure weather, above London smoke" he saw was in 1876 continues to be worth pondering. After that, pollution tainted the "natural" sky he once knew as a child.
I too have been drawing clouds, observing the polluted sky, and recording how dust from the atmosphere settles on monuments around the world. Ruskin inspired me to look up at the sky and at monuments before smartphones' satellite maps showed me only skies conspicuously void of clouds and the visible effects of pollution. Art can be a form of resistance against the dominant ways of seeing.
---
Jorge Otero-Pailos is a New York–based artist and director of the historic preservation program at Columbia University's GSAPP. Select works from his series The Ethics of Dust, which features pollution-revealing latex casts of historic buildings, will appear at the Yale Center for British Art exhibition Unto This Last: Two Hundred Years of John Ruskin (September 5–December 8, 2019).
You may also enjoy "Can a Soccer Stadium Full of Trees Change How We See Nature?"
Would you like to comment on this article? Send your thoughts to: [email protected]